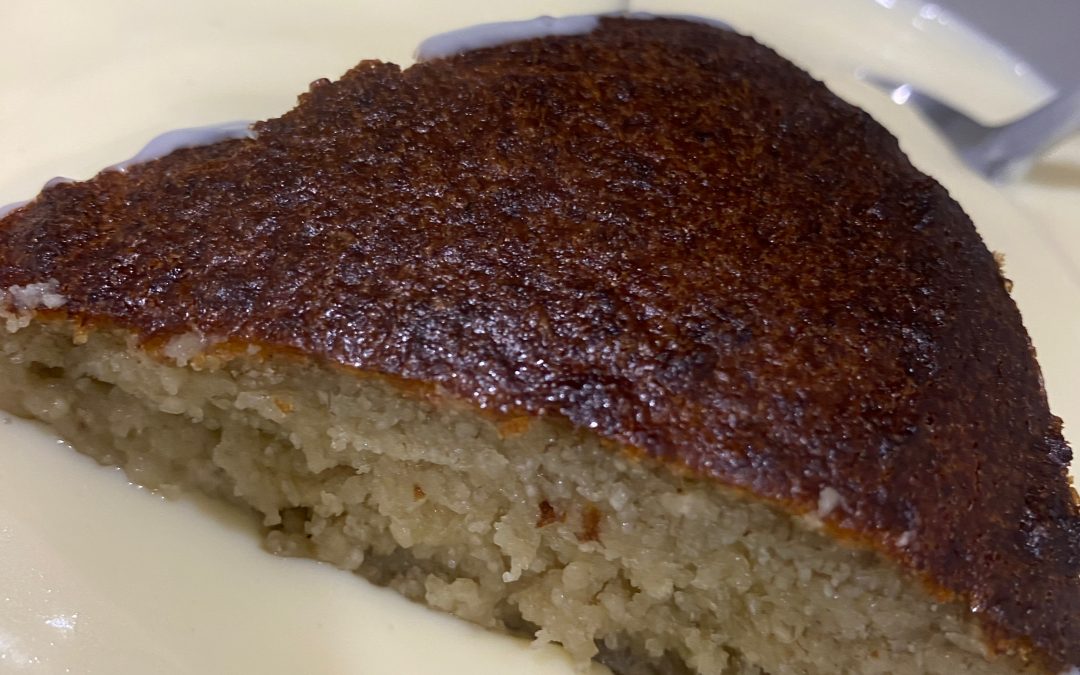 This cake is deliciously moist! It is definitely a banana cake, not a banana bread
Cake:
3 large or 4 small ripe bananas
100g natvia or sugar/sugar substitute
150g grass fed butter, at room temperature
2 large, free range organic eggs
1 tsp vanilla extract
240g gluten free flour
1 tsp bicarb soda
30g milk of choice (coconut/almond)
Method:
Preheat oven to 160 degrees celsius. Skip this step if baking in air fryer.
Grease and line a 20cm cake tin with baking paper (or use a silicone tin) and set aside.
Mix the peeled bananas 5seconds/speed5. Set aside.
Place the softened butter and sugar into the TM bowl and mix 30 seconds/speed5 (scraping down the bowl partway through).
Reduce to Speed 2 and add the eggs one at a time mixing for as long as it takes to add the eggs.
Increase to Speed 5 for 10 seconds.
Add the mashed bananas and the vanilla extract and mix 5seconds/speed5.
Add the flour, bi-carb soda and milk and mix on 10 seconds/speed4.
Scrape down the sides of the bowl and mix for 10 seconds or until completely combined.
Pour the mixture into the prepared tin and bake in the oven or air fryer for 1 hour or until golden on top and a skewer inserted into the middle comes out clean.
If the cake is browing too quickly, place foil over the top and continue to cook. Make sure to press the foil into the sides of the cake tin if using an air fryer (the foil will get sucked up otherwise!)
Leave in tin for about 15 minutes before turning out onto a wire rack.
Allow to cool completely if using frosting. If serving with custard, go for it and eat it warm!
Notes:
 This recipe works perfectly fine with self raising flour, cows milk and sugar if you aren't into the Paleo way of eating 🙂