Burrum Shores, Burrum Heads
By Karen Mace
Just 30-40 minutes from Hervey Bay, on the iconic Queensland Fraser Coast is a small village called Burrum Heads. It's a seaside village with only a few shops, a caravan park, and a delightful waterfront area.
It won't be a small village for long though. We passed a site being prepared as a subdivision. With all the houses planned for that small space, Burrum Heads will soon be a small town, and no doubt, when another subdivision is developed, it will become a large town. The few small shops will become a small shopping centre, perhaps a medical centre will pop up, and depending on the demographics of those who purchase the homes being built – and it seems all those planned for the subdivision we encountered, are already spoken for – there may be a school. And perhaps even a Bunnings!
 Just past the work on the subdivision and down the road from Burrum Heads is a tranquilly beautiful campsite. It's a tiny piece of unspoiled nature that seems far removed from the bustling growth taking place not so far away. Our daughter Miriam and her fiance Chris have been enjoying this property for years, so when they offered to take us along with them, we couldn't wait!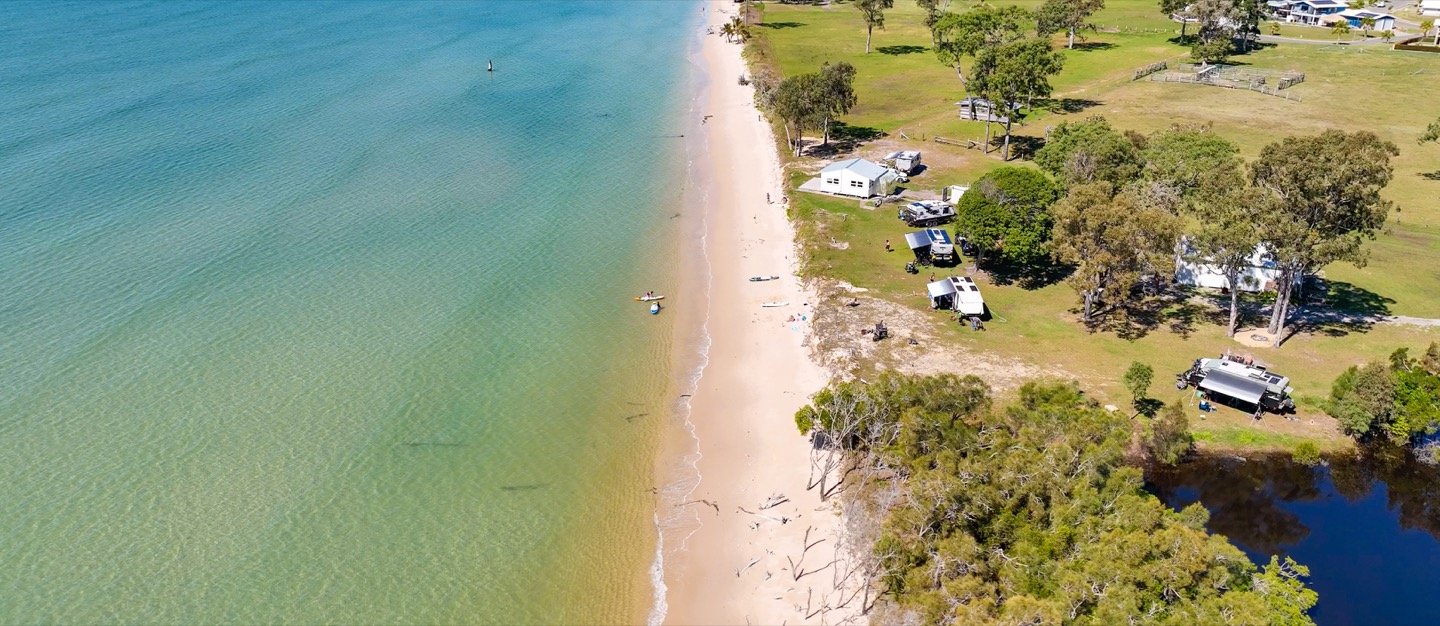 Once you've booked on HipCamp, you will be given a code for the locked gate that keeps Burrum Shores as a special place for just a few campers at a time. You will probably notice a few kangaroos as you drive towards the water crossing that is part of the fascinating wetlands, home to a variety of birdlife. We even saw a few graceful brolgas strolling elegantly through the high grass.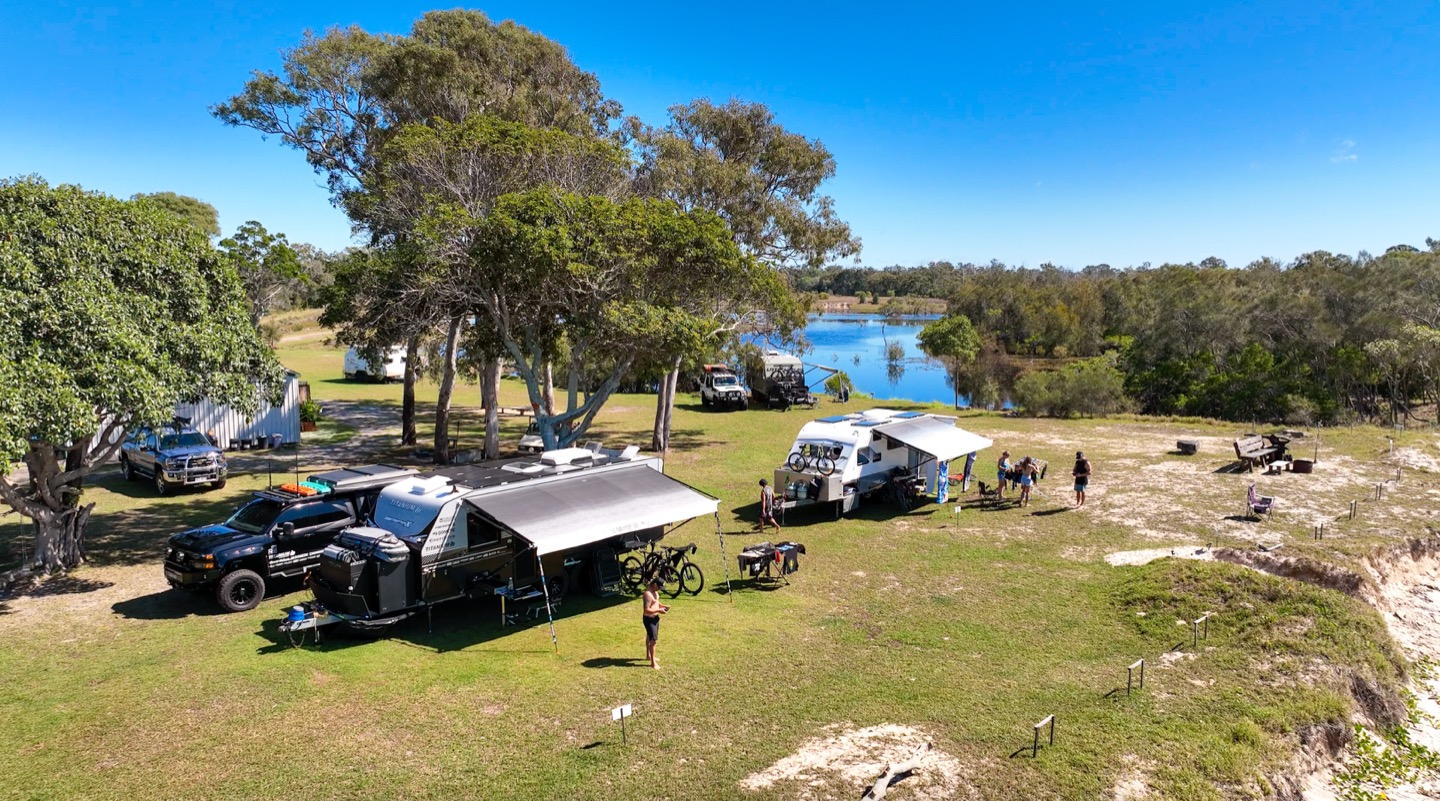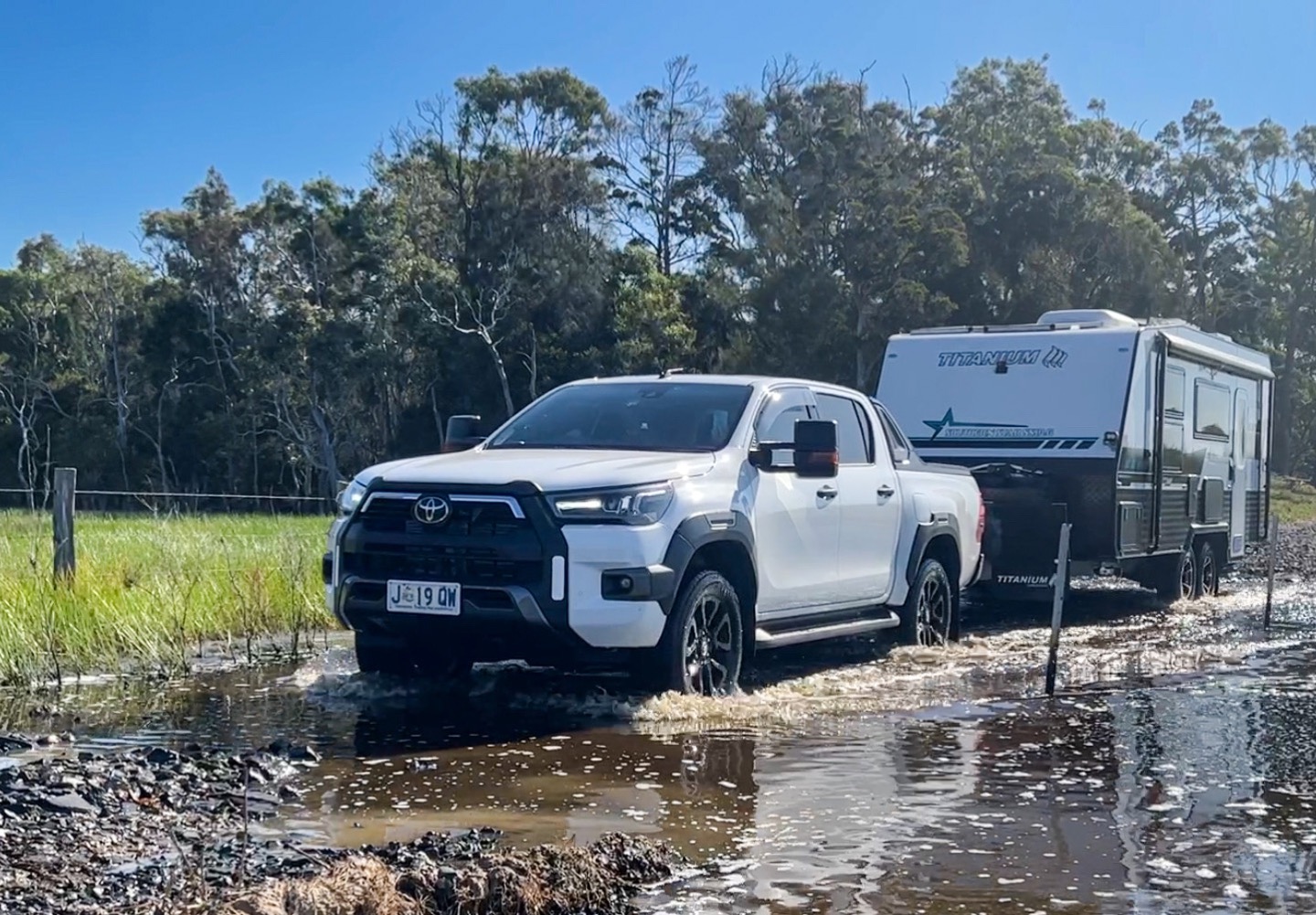 You will be met by your host when you cross through the water and will be guided to your site. It may be one with ocean views, or one that looks out over the wetlands, or even one that runs alongside a large field where cows come and go, often curious about the human activity just over the shared fence. Wherever you are, the beach is only steps away.
The water at low tide is a long way out – a long way – but it's great for walking and exploring the long, very wide beach! Soldier crabs are everywhere, scuttling out of the way as you splash and stomp through small and not so small pools of water, water snails leave their mark too, and so do sand worms.
When the tide is in, make the most of it. The water is shallow and just right for kayaks and stand up paddle boards. I've even seen some ambitious yoga lovers doing yoga on a paddle board! There is also the wetlands if you fancy a paddle when the tide is out.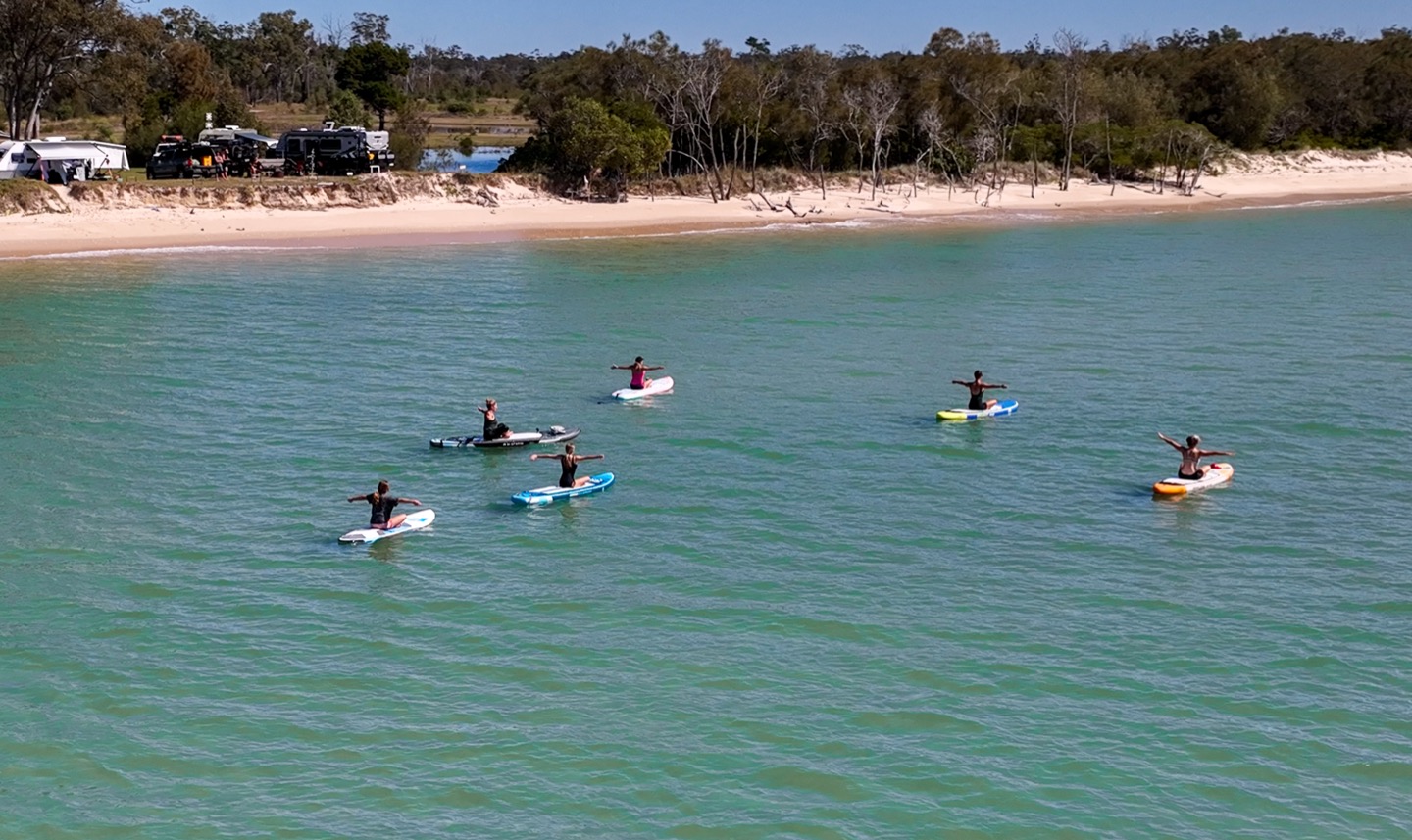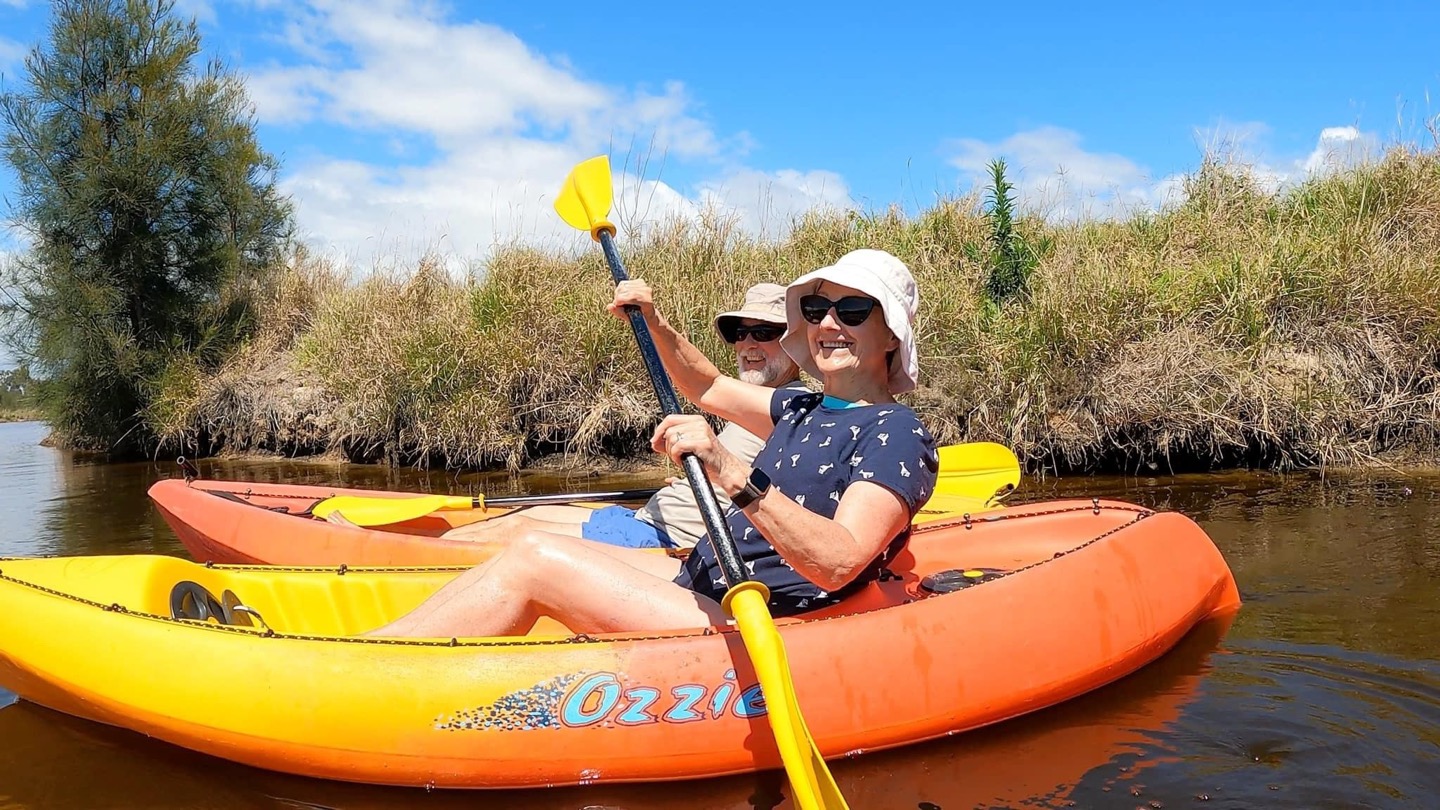 When night falls you can join other campers around the fire pit for drinks, conversation and if you're lucky, a delicious camp oven cook up! The pine-scented wood crackles and sparks in the fire pit while above twinkling fairy lights strung between and around three large trees are like stars in the inky night sky.  It's special to hear the sound of laughter melding with the constant rise and fall of the ocean rushing in or drawing back, with the croak of frogs floating from the wetlands, blending in and rounding out the fireside get-together. But, if you just want some alone time, Burrum Shores is perfect for that too. Make it what you want it to be.
Follow them on Facebook

HERE
and book your stay at HERE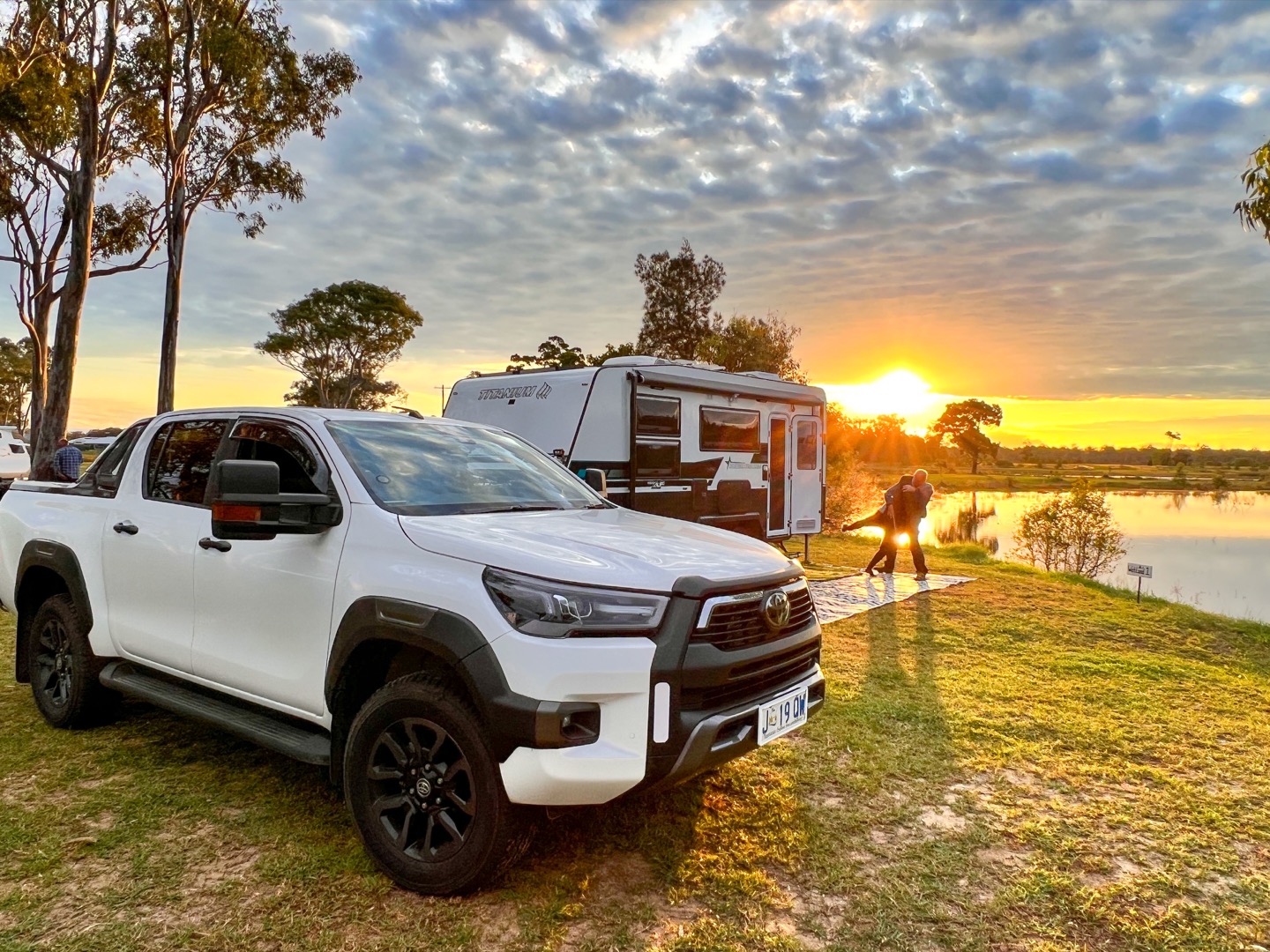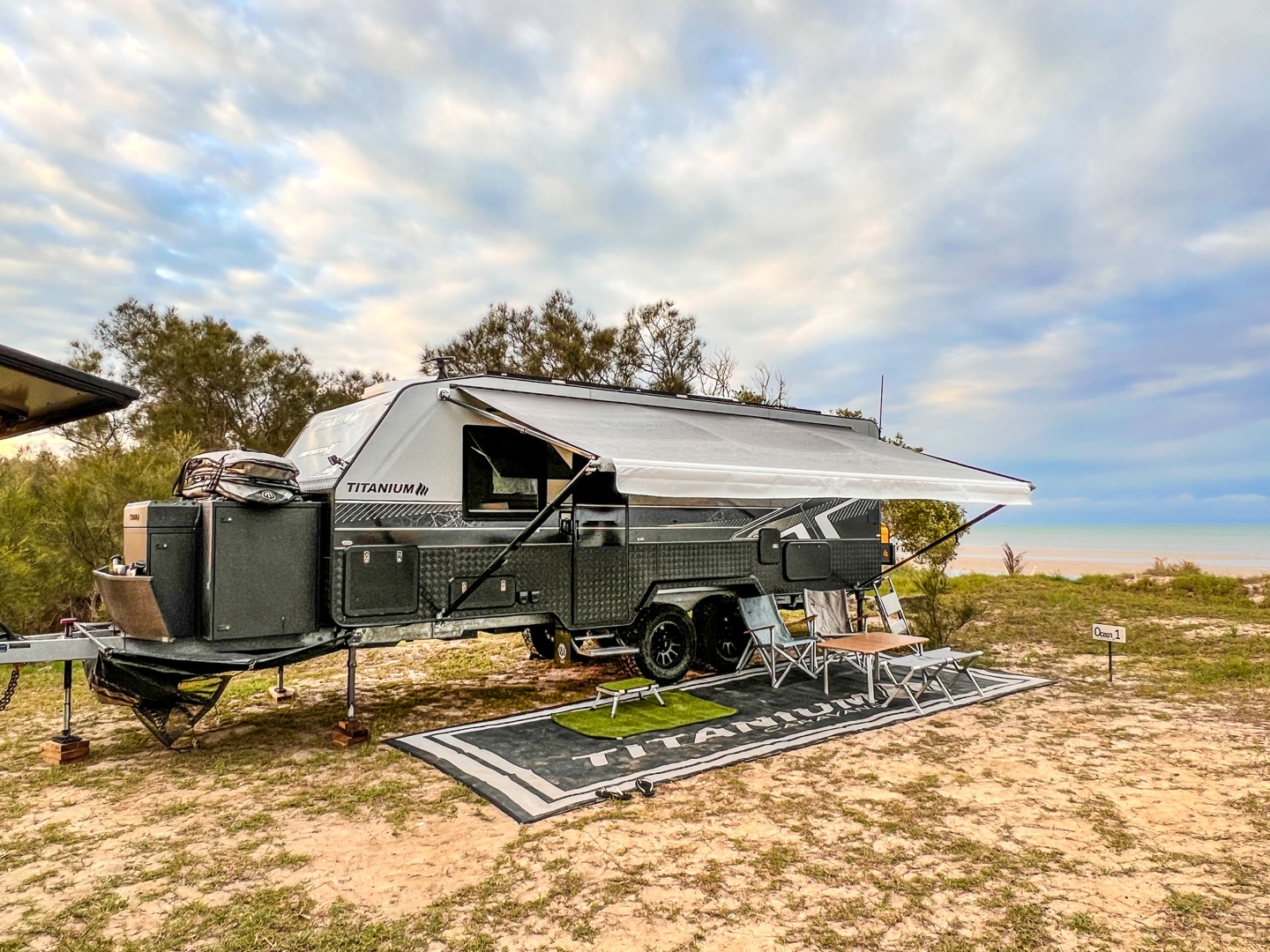 (Visited 1,533 times, 56 visits today)