Fun. Travel. Adventure.
Nothing brings people closer together than living in a caravan!

You'll find us all over the place! Click the links for your social media platform of choice.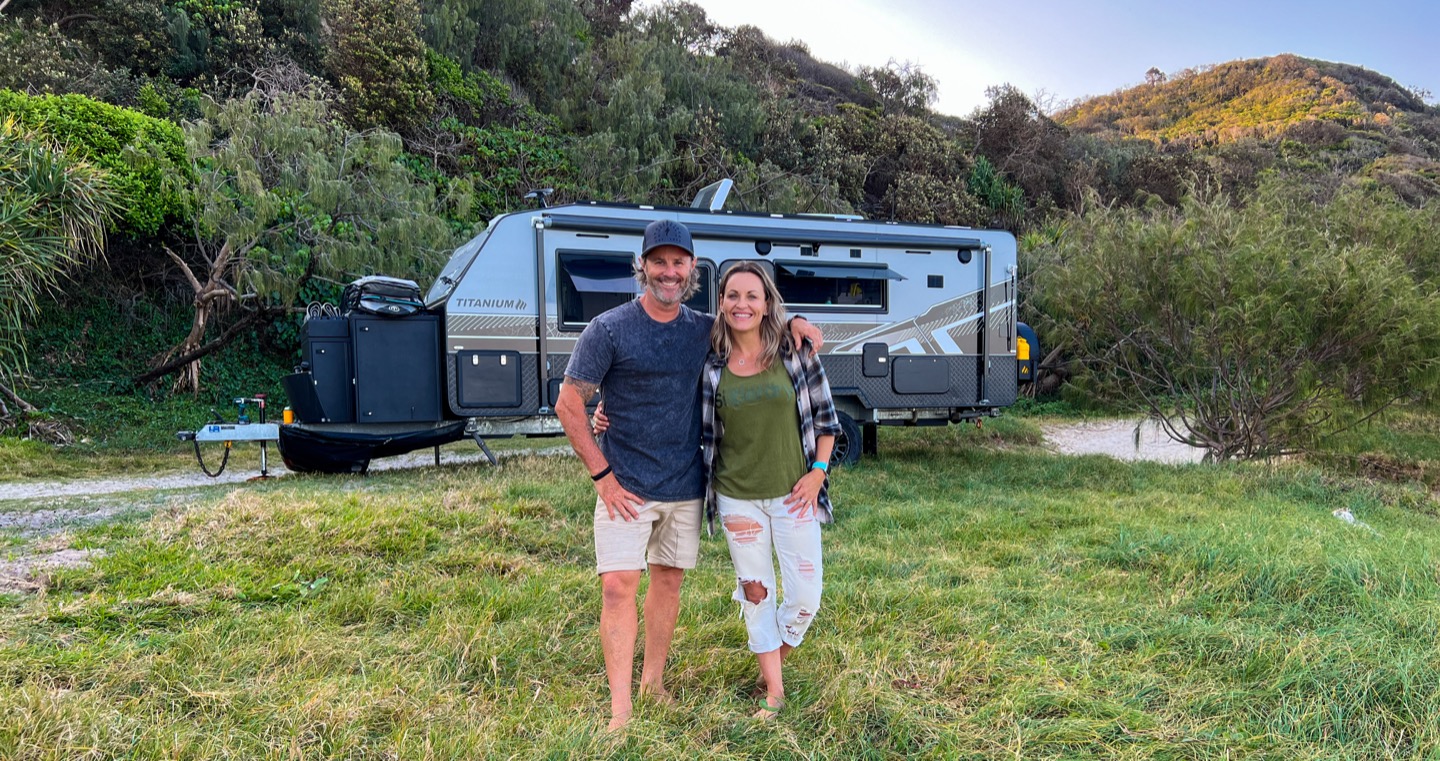 In October of 2020, we packed up our house, sold everything that didn't fit into our caravan and said goodbye to what has been our 'normal life' for years. It wasn't a decision made lightly, and it was a decision sped up by the pandemic that swept across the globe, upsetting lives everywhere.
I (Miriam) have had a passion for travel, adventure and a 'life less ordinary' since I was a child growing up in the jungles of Ecuador, South America. Chris grew up here in South East Queensland but travelled regularly to Cairns to visit extended family and has loved the Aussie camping/beach holiday lifestyle ever since. With my afternoons swinging off vines into jungle rivers, and his lazy days exploring the waterholes and beaches in Far North Queensland – Aussie Destinations Unknown was always bound to eventuate!
ADU is a lifestyle, caravanning, touring and travel blog dedicated to adventurers, explorers and lovers of Australia. It is for those who go in search of genuine, real-life experiences and exciting destinations across Australia. It is also for those who while may not be traveling, still love to experience this incredible country through our adventure narratives and photography.
We are Miriam and Chris – your average Aussie couple with a passion for adventure and a love of caravanning. We hope to inspire you to create your own adventures and invite you to share in ours.
I am a Lifestyle Coach, Personal Trainer, Certified Nutrition Coach and am interested in all things holistic and healthy! I have owned my business MiMFiT for over 20 years and now run it online.
I was born in Launceston, Tasmania and moved overseas when I was 8. I spent my childhood years as a missionary kid in Costa Rica, the Amazon Jungle and the Andes Mountains of Ecuador. I returned to Launceston where I stayed for a while before moving to Adelaide and then Hobart and then onto South East QLD where I lived for 10 years.
This was where I met Chris back in 2010. We met online while I was still in Hobart and he waited patiently in QLD for me to make the big move. Our very first 'in person' date was a 4x4 day trip to Queen Mary Falls and Condamine Gorge. That was what sealed the deal for me – a cute guy in a big black 4x4 who loved the outdoors!
Chris was raised in South East QLD and spent most of his childhood surfing and camping on the Gold Coast beaches and sand islands, and travelling up to North QLD to visit his family in Cairns.
I have seen many old family photographs of Chris with his cousins out on the reef and tropical islands, fishing, boating, swimming, camping and exploring – I really believe it's in his blood! While he was born here in Australia, most of his family are Mauritian and still speak Creole.
Chris comes from a background of extreme sports like motocross, mountain biking and stand up jet-skiing and he has a long list of previously broken bones to prove it! Chris has owned and run Brandcraft, a signage and graphics company, for many years, and now runs it from the road.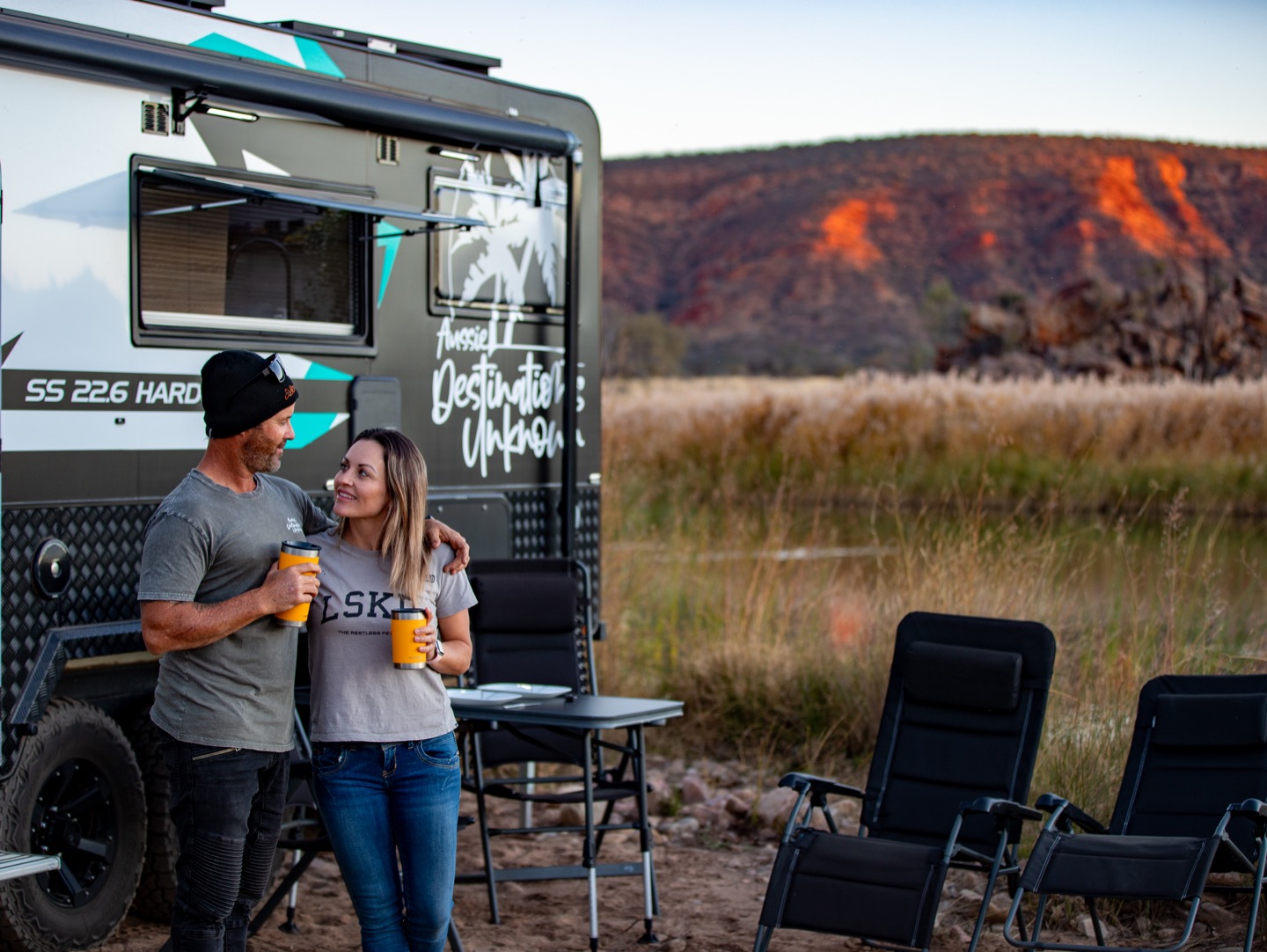 We have 4 kids between us (the eldest was born in 1996) – but they don't travel with us. After many years of being dragged around the country they are now happy to focus on schooling, jobs and friends and have always encouraged us to follow our dreams. Sometimes we fly them to us and sometimes we fly home to visit them. We love them dearly and are so blessed to have such great kids.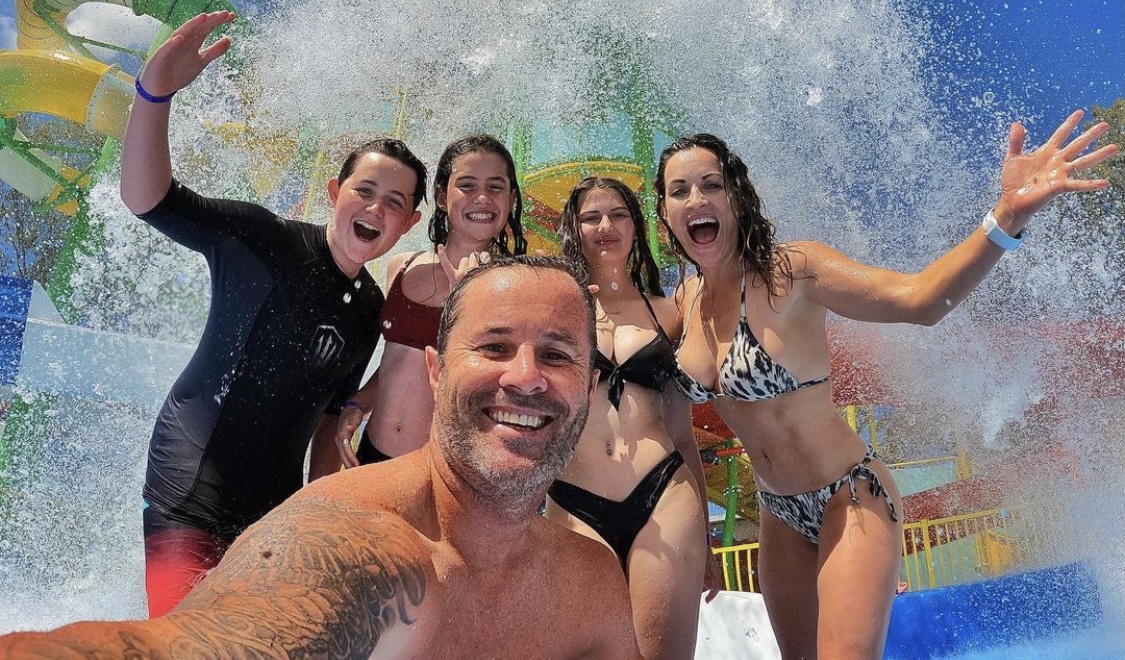 Needless to say, we are unbelievably thankful for what we have. We always knew we wanted to live this life, but never dreamed we would be in a position to have what we do now.  We love the freedom of not having a mortgage to pay or lawns to mow. Housework is done in a flash and if we don't like our neighbours we can simply pack up and find new ones – or head off somewhere we won't see a soul for days.
The freedom that comes with this lifestyle is hard to explain and incredible to experience. The soul becomes lighter and happier as the stresses of the daily grind become a distant memory. Tasmania next month? Ok! Northern Territory April next year? Sure – why not? And then … South Australia or WA? Or perhaps a trip back to visit the family? Who knows …? We don't – and we love it this way.
Join us on our adventures, past and present as we continue to 'live our dream' and if you have a van and would like to meet up with us, let us know!
👋🏼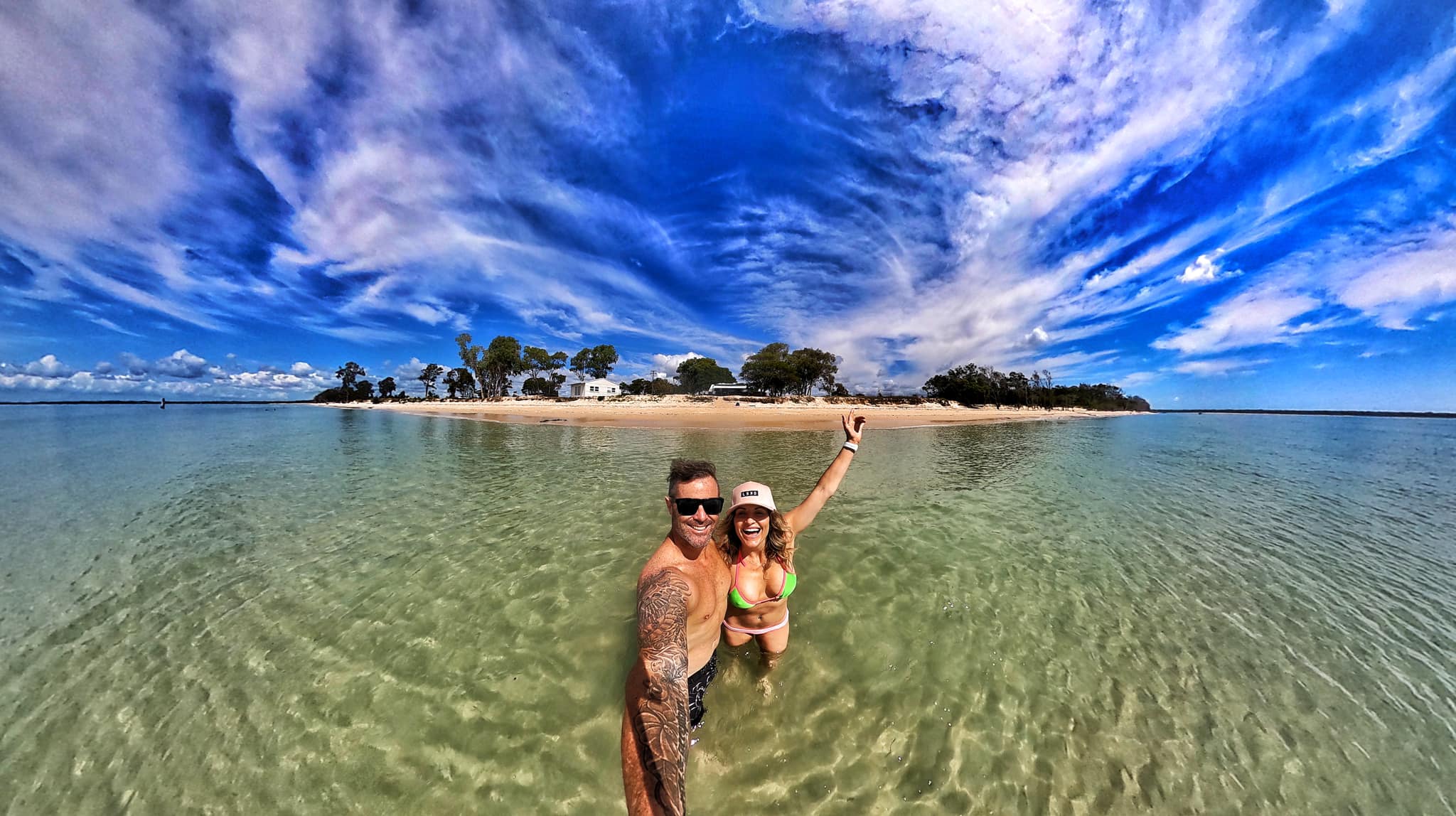 (Visited 16,048 times, 463 visits today)