GMSV's motto is 'Live Big.' It has also been our motto for a few years now, so when we were asked to become ambassadors for GMSV, it seemed a good fit for us and them. Together, Chris and I are Aussie Destinations Unknown. Over two years ago we started towing our large and heavy caravan(s) around Australia with a Chevy Silverado. The Chevy became a talking point soon after that, and not too much later people began linking ADU with the title, 'The Face of American Trucks in Australia'. We've been more than happy to wear the title!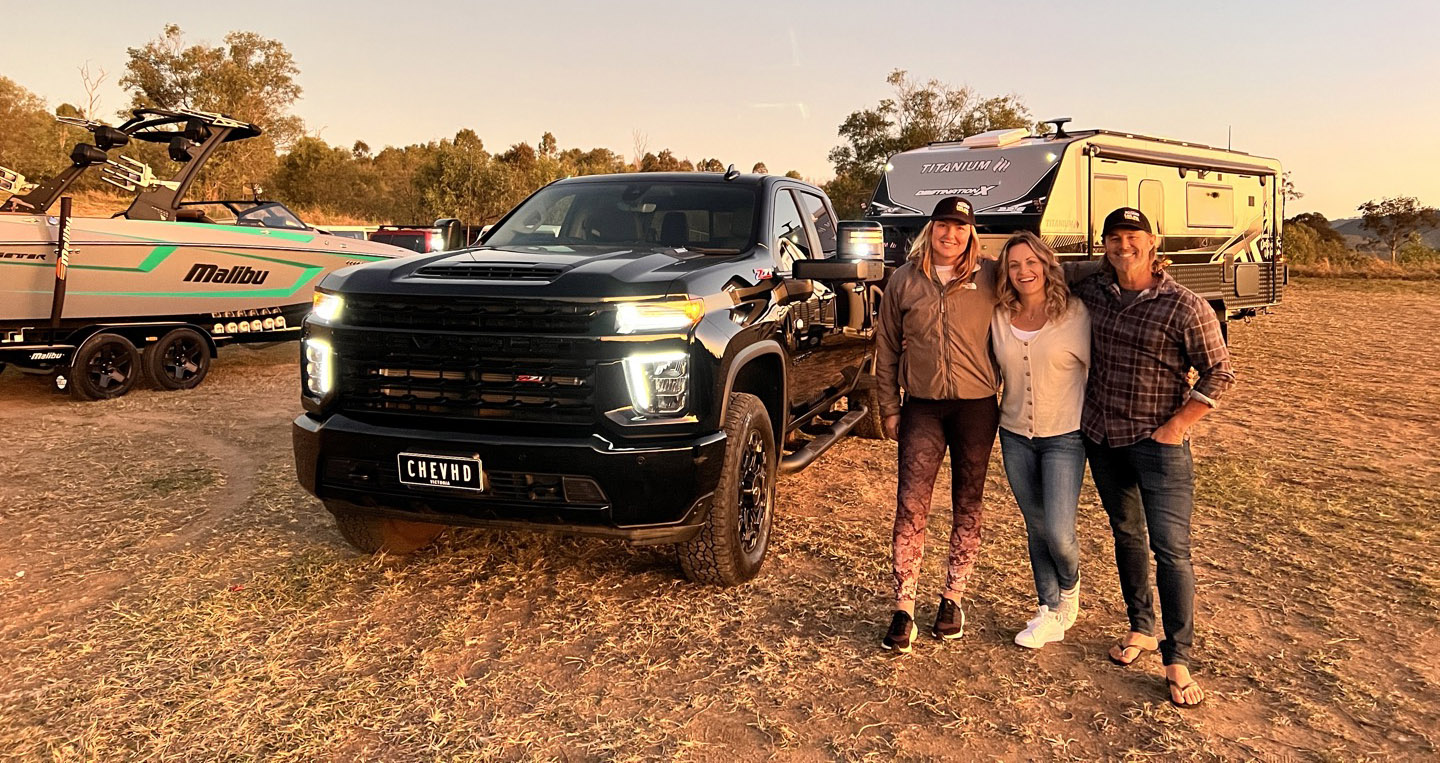 Watch GMSV TV Commercial Here!
We love to stand out, in a good way, and the Chevy Silverado HD helps us do that. Recently, as part of our role as GMSV ambassadors, we were asked to be involved in the latest GMSV TV commercials that were filmed in an incredibly beautiful part of Queensland called the Scenic Rim.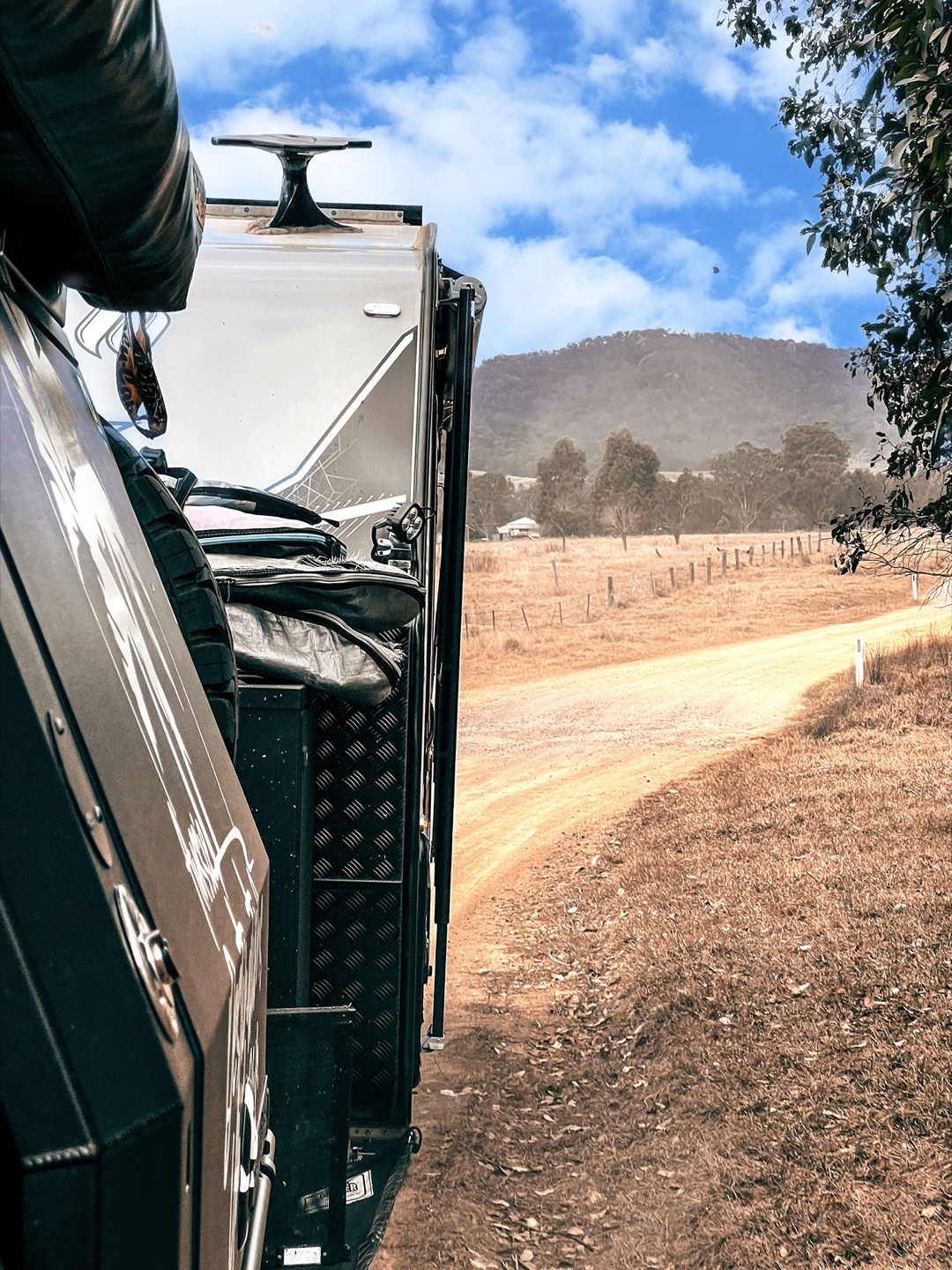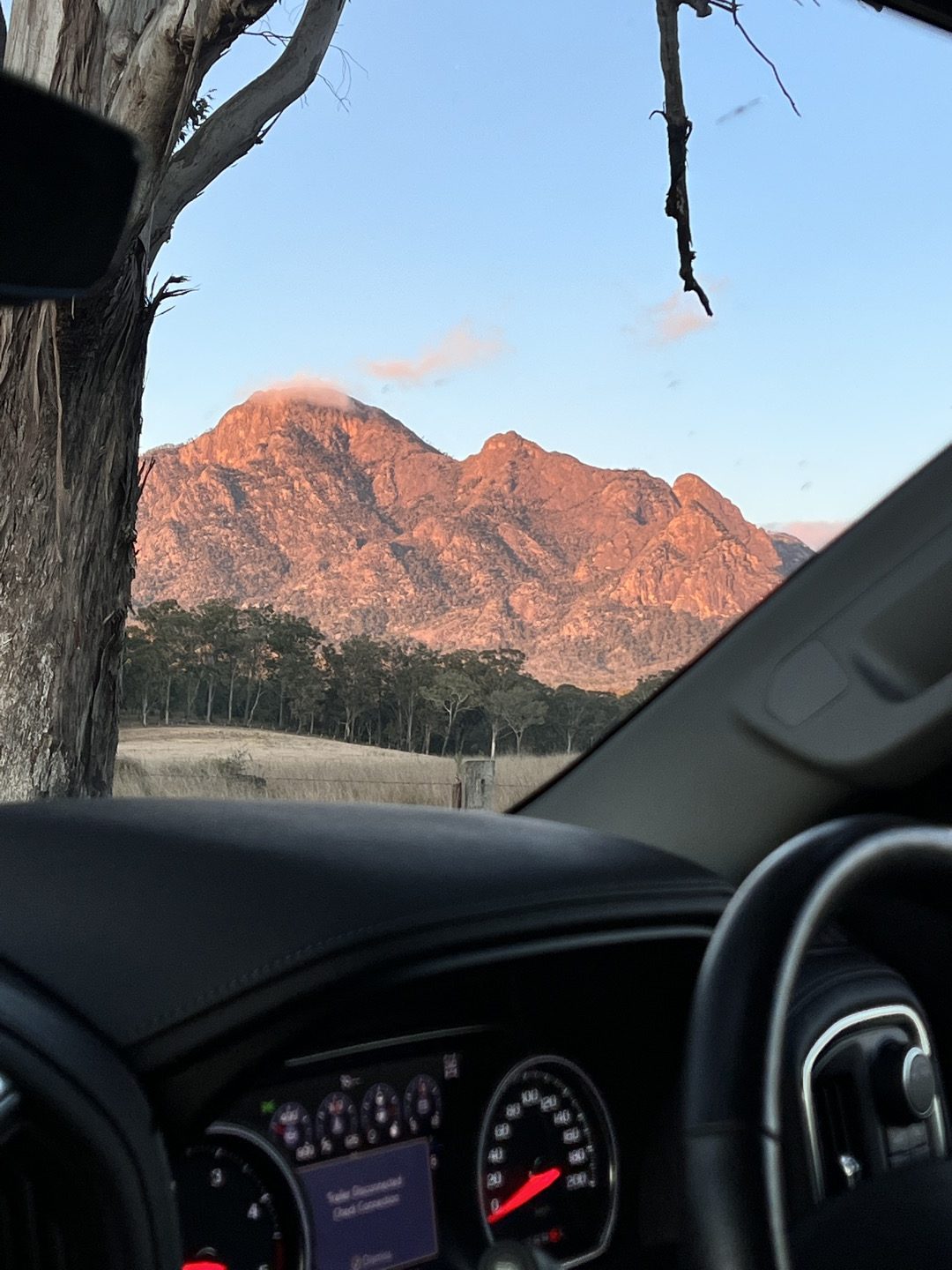 Wardrobe is decided a few weeks earlier and neutral, summery colours are the go. After our fitting the night before filming, we are ready for the big screen!  At about 4:00am we hook up our 4.5 tonne Titanium caravan behind the 2022 Chevy HD and the combination absolutely steals the show.
Filming kicks off early at Mt Barney with a drone capturing us coming up and over the hill while the sunrise and surrounding mountains create the perfect backdrop. If only it was that easy! We do the same take about ten times, with each shot requiring us to make a very tight u-turn at the base of the hill to then head back up and do it all again. Thankfully Chris is an expert at manoeuvring our monstrous set up and avoids all the trees and fences! The production company, Betty Wants In, have incredibly organised staff who are amazing to work with; everything is organised, right down to the girls who run over to wipe the dust off the truck in between shots. Bacon and egg rolls are handed out about 8:30am, and the crew of about twenty, plus us, and the GMSV team, all grab a bite to eat before setting up for the next scene.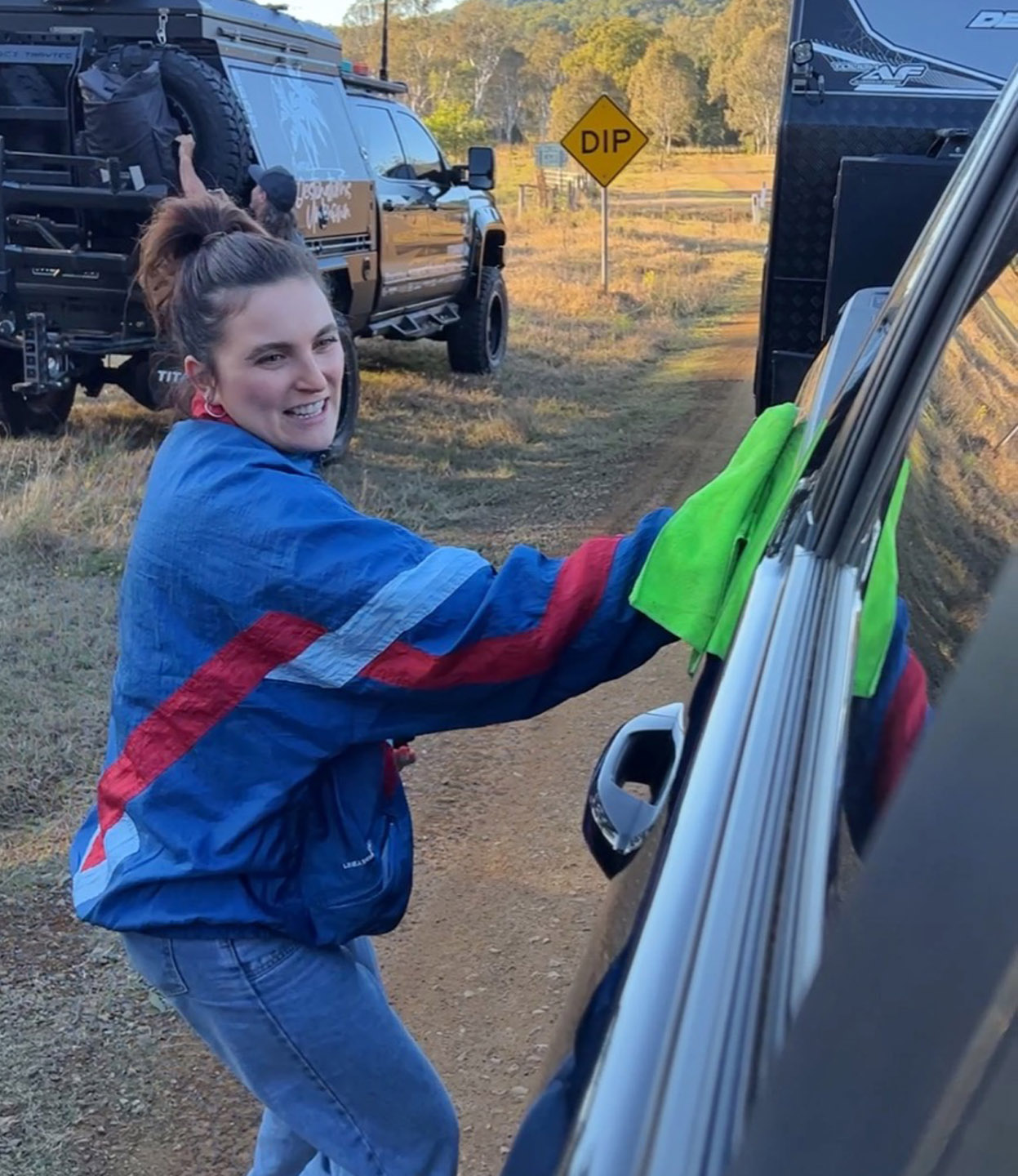 Once we've captured all the necessary angles at Mt Barney, we move onto the next location – a national park where we have our own traffic control set up. Moogerah Peaks is a gorgeous national park where you will find ancient, volcanic peaks covered with eucalypt forest, montane heath covered rocks and even rainforest in some sheltered areas. All we need is one winding road and a place to turn around at the top and bottom. These shots are the most challenging for Chris as we must follow the camera vehicle that has a $100,000 camera hanging off the back.  Chris needs to get close without hitting it and he does it perfectly.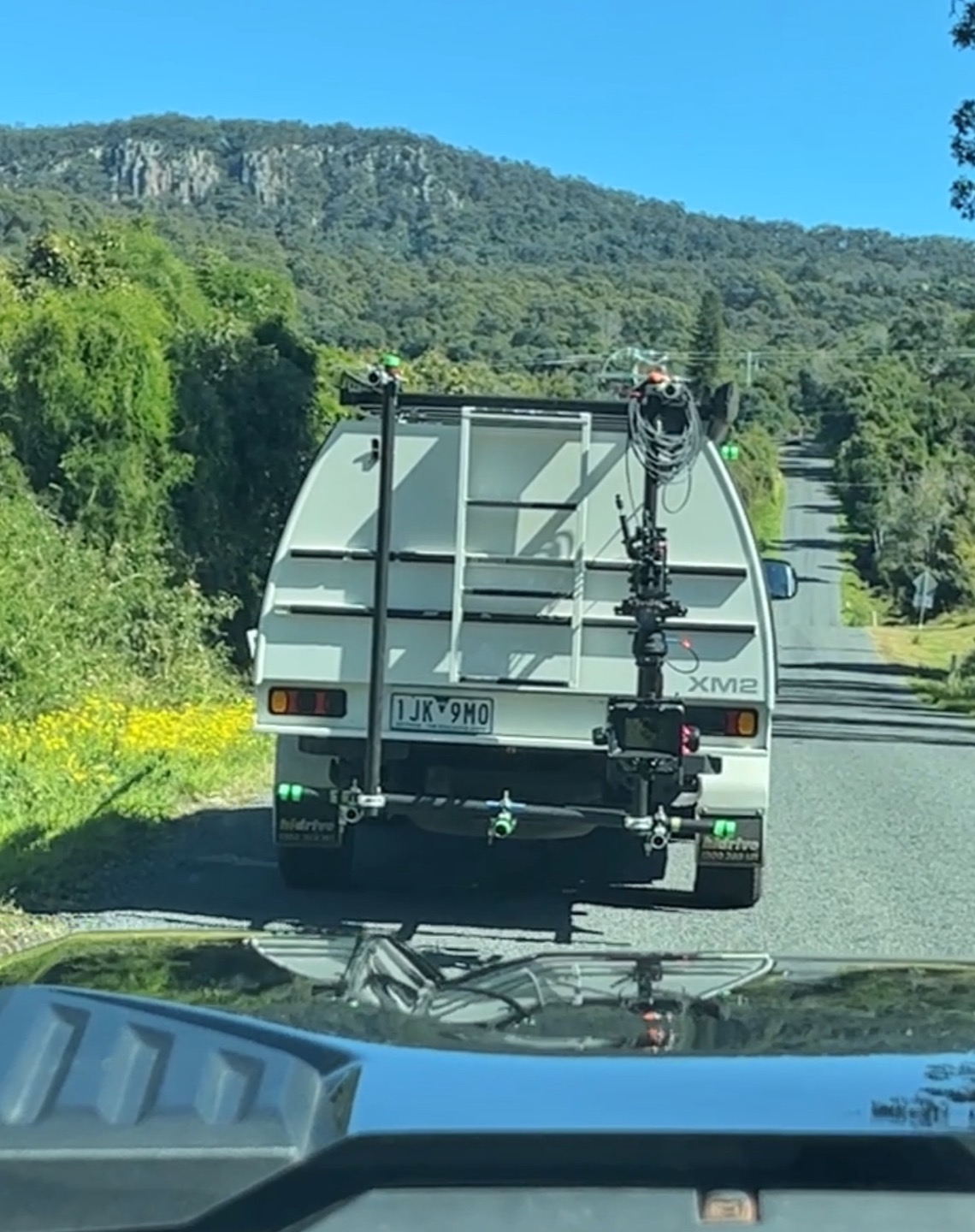 From there it's lunch in Boonah and onto our final location, Wyaralong Dam, Queensland's newest dam, having just been completed in 2011. This is where things get interesting! All the previous shots were externals of the HD and caravan, but here we take everything out of the back seat and replace it with the camera and someone to operate it. It's time for hair and makeup for BOTH of us – Chris included. We drive up and down past the dam for about twenty minutes with the camera focused on me pointing, smiling at Chris, and just having a great old time on my road trip. We return, the camera comes out of the backseat and takes my spot in the front seat for Chris's closeup. Then it's back to base again for a reset before returning out past the dam to the main road and back. This time we follow very closely behind the camera car again, taking great care to avoid hitting it during the close encounters. But … here we aren't the only stars of the show! The line up in the field is impressive; a red Trail Boss, our black HD, plus a very nice Malibu Wakesetter that's hooked up behind the white LTZ Premium, our caravan is also there, plus a few other vehicles and lots of people.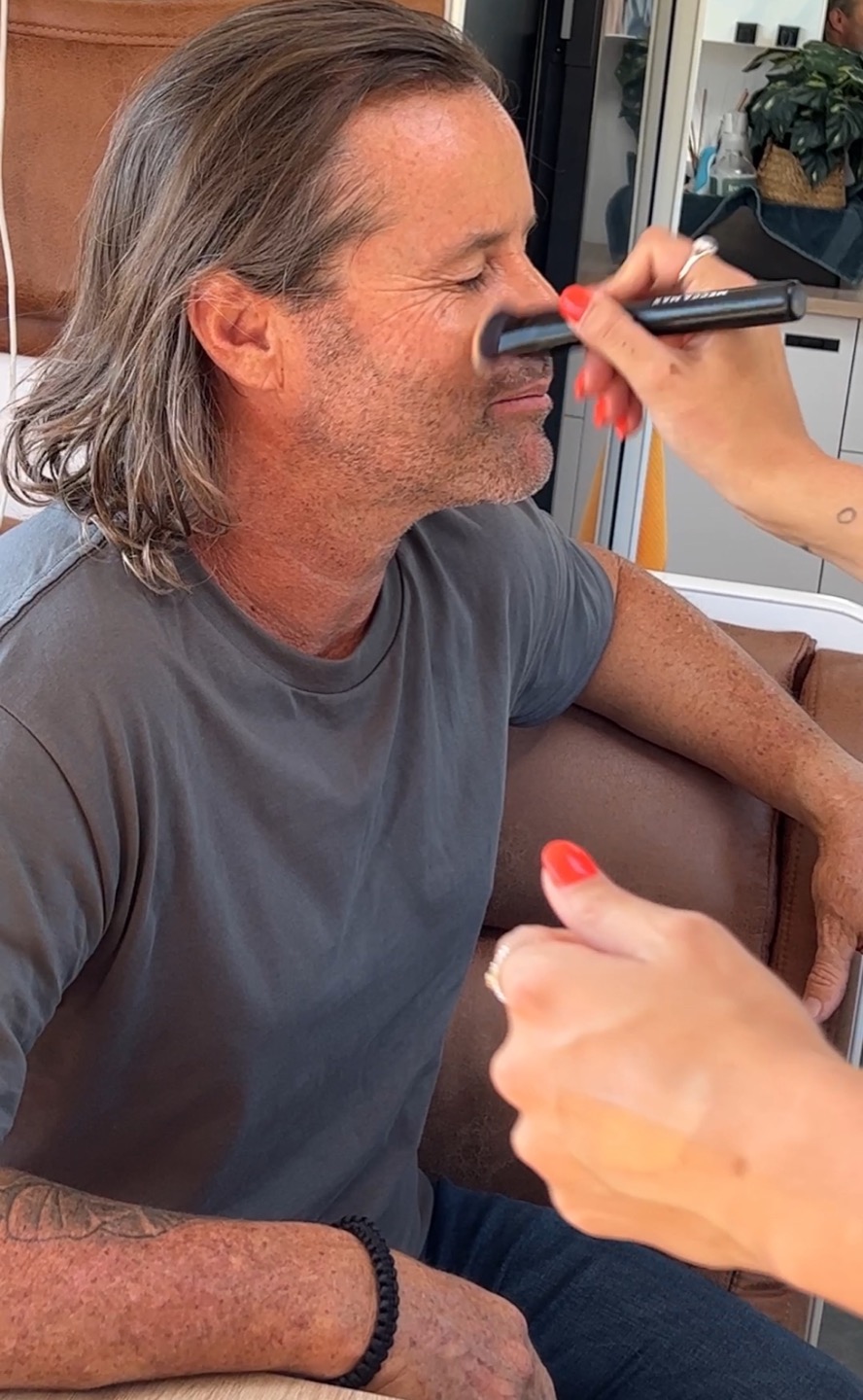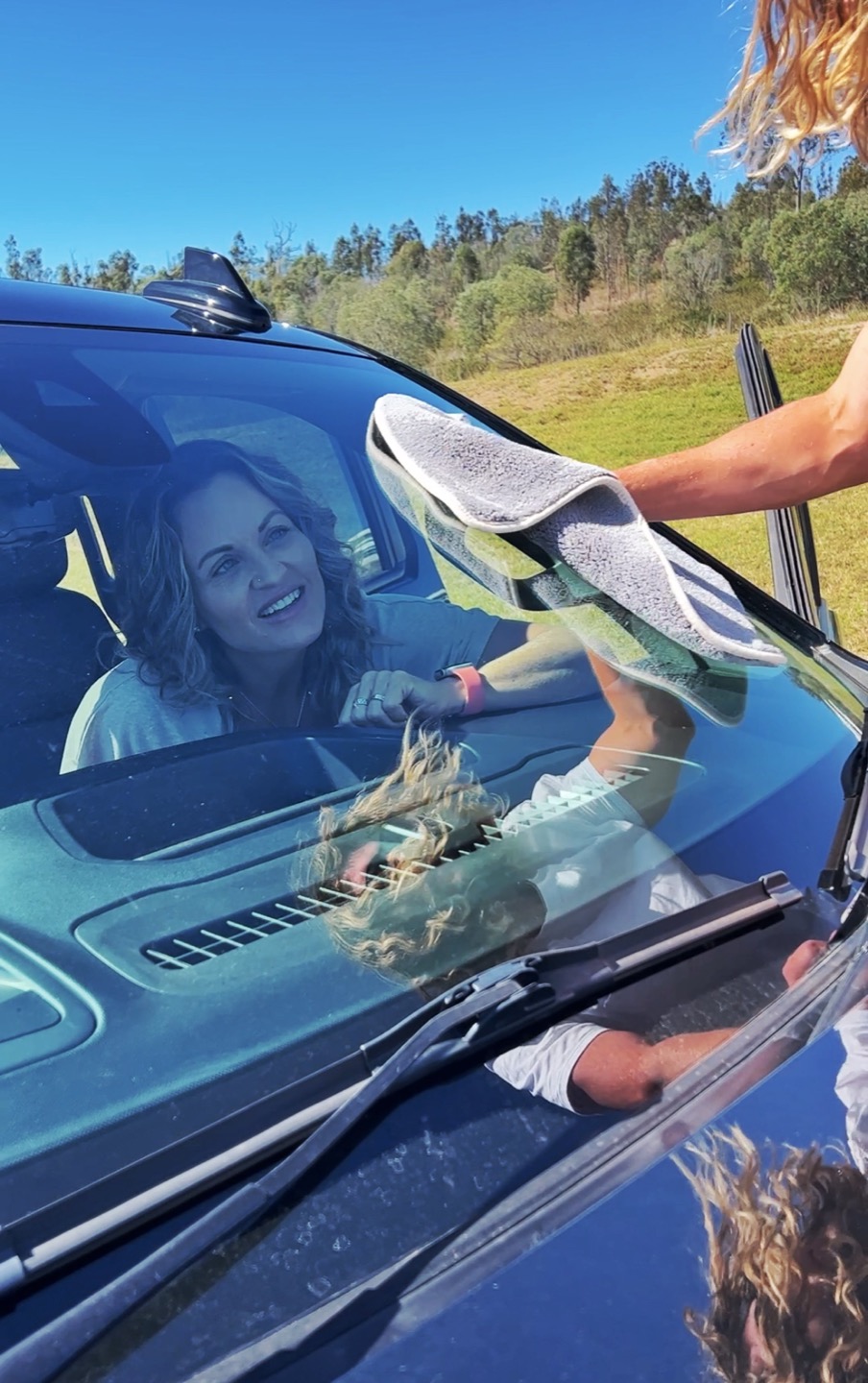 The shots here are varied and include an hilarious scene with the HD half up on a rock, four people jumping up and down in the back, and someone waving a leafy branch around to give the illusion of the HD moving. 'That's a wrap' echoes loud and clear after the sunset has been used as another incredible backdrop, this time over the dam. We all gather around for a group photo, extremely proud of what we have achieved. The final TV commercials are incredible, and we are so excited to show you. You will see us popping up all over the place, and when you do, feel free to let us know what you think.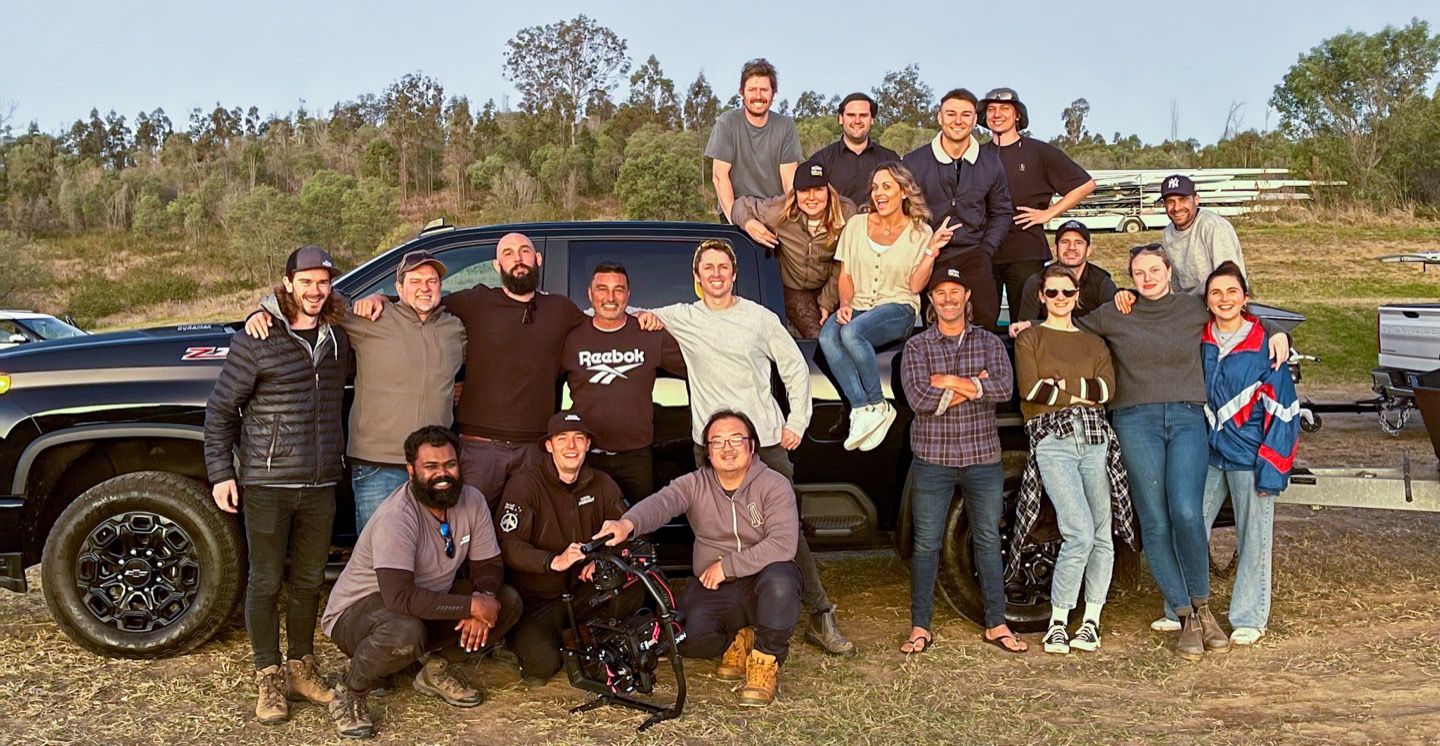 Watch GMSV TV Commercial Here!
(Visited 495 times, 49 visits today)