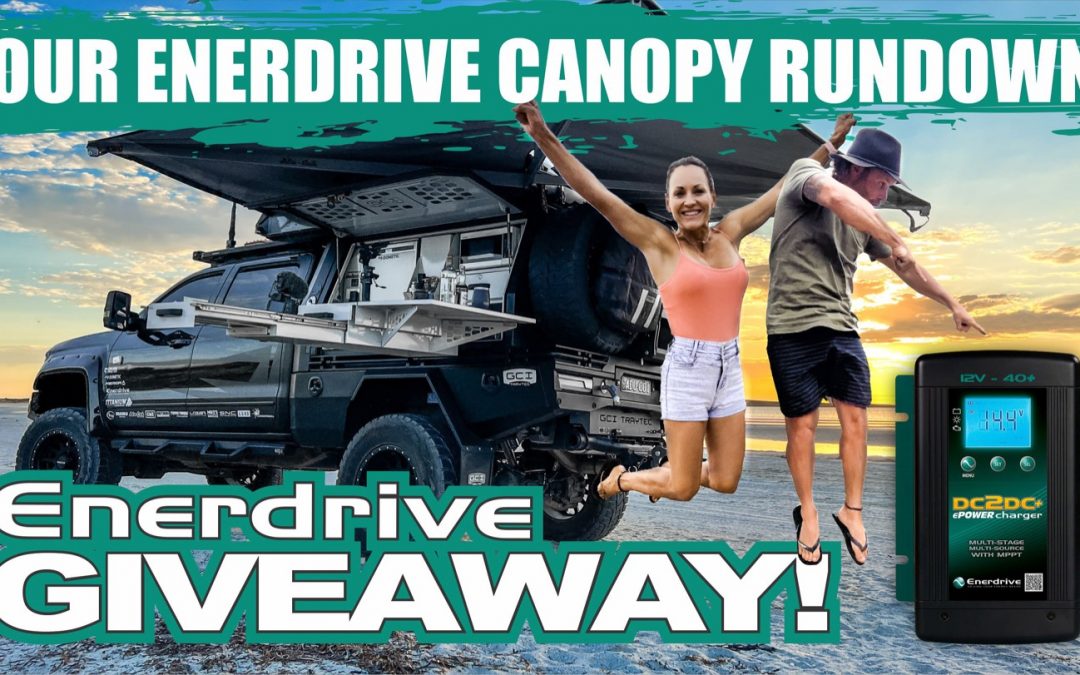 COMPETITION NOW CLOSED
Winner: Jared Catt
Win an Enerdrive DC2DC charger and see the EPIC Offgrid Lithium System we run in our Chevy!
This is a really exciting giveaway as we are celebrating hitting 30k followers on Instagram by teaming up with Enerdrive to give away and Enerdrive DC2DC Charger!
Don't be too upset if you're seeing this after the giveaway as you can still shop the CRVC and My Generator websites and get a discount by using one of our codes that you will find in the description below. If you have any questions about this product, Caravan RV Camping, My Generator or our discount code, please just shoot us through a message 😁
We are often asked what we think is the most important addition to a set up .. and our answer is always the same – a good 12v system! We have been working with Enerdrive for years now and running their products for even longer. We LOVE them and would never use anything else.
Here we will give you a quick rundown of the system we have in our Chevy and give you the chance to win the DC2DC charger
TO ENTER:
✔️Watch this video and answer this question in the videos comments 'Why should you win the DC2DC charger'
✔️Be subscribed to our YouTube Channel
✔️Be subscribed to Enerdrive's YouTube Channel
✔️Follow us on Instagram and Facebook (or whatever platforms you use) Links below
✔️Follow Enerdrive on Instagram and Facebook (or whatever platforms you use)
✔️Engage with us on our social platforms! 🙂
WINNERS WILL BE ANNOUNCED on our Instagram & Facebook Pages & we will post in our YT channel community PLUS on this competitions page on our website Please don't give your details to any new accounts or pages.
Good Luck!
DISCOUNT CODES for CARAVAN RV CAMPING and MY GENERATOR:
Use code ADUCREW40 in the shopping cart to get $40 off any product over $1,000
Use code ADUCREW50 in the shopping cart to get $50 off any product over $1,700
Use code ADUCREW75 in the shopping cart to get $75 off any product over $5,000
Links here:
CARAVAN RV CAMPING: https://www.caravanrvcamping.com.au/
MY GENERATOR: https://www.mygenerator.com.au/