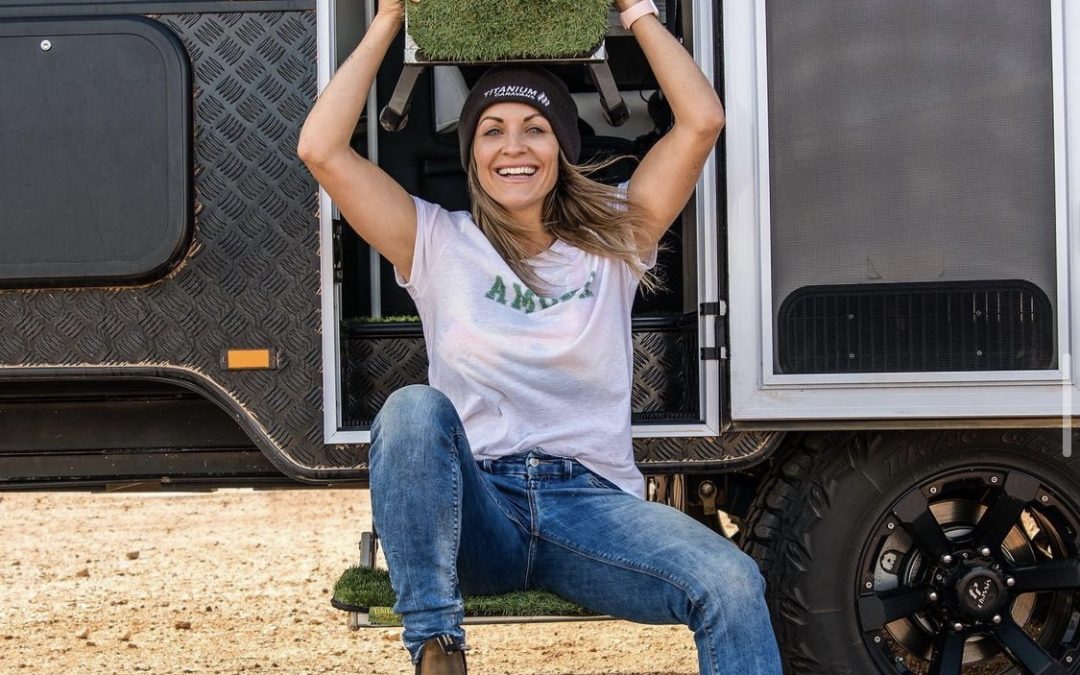 WINNERS announced july 27, 2021 @dingasdeb and @whimsicaldesigns_andrea_
🏆 COMPETITION TIME!! We are running a couple of comps over on our Instagram page – the first one has just gone live now and the second will go live tonight!
Click here to enter
Lock downs don't have to be all bad news. While we are locked down here in Coober Pedy, let's have some fun 😁🙌🏼
🔐♥️Win TWO LOCKDOWN LOVE PACKS for you AND A MATE! ♥️🔐
What's in the packs? 3 awesome Tidy Turf Mats
1 x How's the Serenity Mat, 1 x Adventure Mat and 1 x Bonnie Doon Mat.
🌱How's the Serenity Mat
The caravan fold down step mat is perfect for the first step into or out of your van. This mat features two velcro straps to easily secure the mat firmly onto your fold down step or step stool. This is the original step mat with velcro straps and one of our favourites!
🌱Adventure Mat
This mat is our most versatile and features a velcro strap to easily secure when you roll it up to take on your adventure. We like to think this mat is a take anywhere kinda mat, just throw it in the back of your car.
🌱The Bonnie Doon Mat
This caravan inner step mat inserts perfectly into the door cavity of your caravan. Making it the 'Dirt Buster' for your home on the road.
These mats are great for getting rid of any excess debris that's stuck to your feet or your shoes … think sand, wet grass, mud and whatever else you, your mates or your kids might have stepped in! 🌱🌿🏖💦 We love them and have them all over the place! 🥰
HOW TO ENTER:
✅ Like the Instagram competition post
✅ Tag your mate in the comments of that post who needs these mats in their lives!
✅ Like and follow both ADU Instagram Page and Tidy Turf Mat Instagram Pages
✅ Comment and engage with our page for the duration of the competition (this is how we remember you when we come to pick a winner!)
Don't forget that you can always use our code ADU10 for a discount off any purchase on the TTM website 🤙🏼
🗓 Competition ends 12pm on Tuesday July 27 (hopefully this is when SA will come out of lock down!!)
🏆 We will announce the winners and contact them via private message on Instagram that afternoon. If we get no response within 7 days we will redraw the winner.
🇦🇺 Competition open to Australian residents only