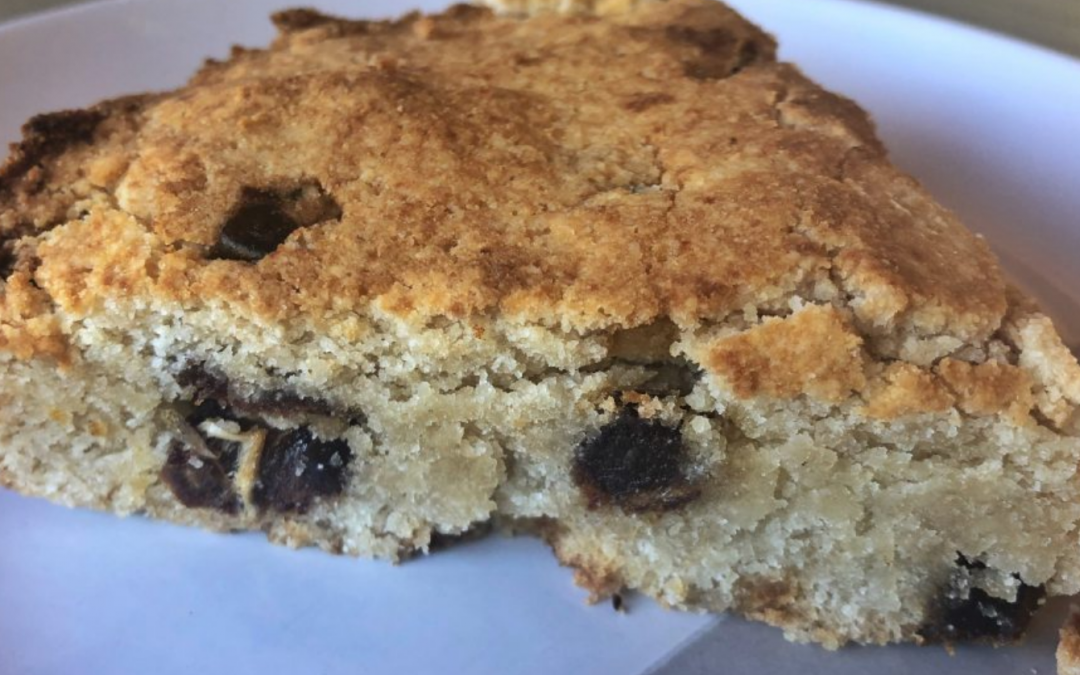 When I first purchased my thermal cooker, I discovered that one of the most popular recipes to make in this appliance after stew, is scones. Of course I wanted to try this but I wasn't about to use the traditional recipe (needed to be gluten free!) so I set about finding one that I could.
Unfortunately it failed miserably in the thermal cooker and came out a soggy mess (I will keep trying in the thermal cooker!) but, I took them out and popped them in the oven, and served them up to Chris and the kids who loved them! The next day I made the recipe again but this time I pressed the mixture into the tin and made it like a cake as opposed to scones. I also added chopped dates (high in carbs I know, but tasty none the less!). This also was a huge success. Give it a go and let me know if you tweak it at all!
Ingredients:
2

 

cups almond meal/flour (the blanched/lighter coloured one)
1/2 cup coconut flour
¼ cup xylitol or preferred granulated sweetener
1 tsp. baking powder
1/2 tsp. pink salt
2 large eggs or egg substitute
1/2 cup coconut milk (or milk of choice)
5 Tbsp. melted coconut oil or grass fed butter
1 tsp. maple extract (or vanilla)
1/2 cup chocolate chips, blueberries, dates etc (or preferred add-in)
Method:
Preheat the oven to 180C. If using an air fryer, there is no need to preheat.
In a medium bowl, combine all dry ingredients.
In a small bowl, combine wet ingredients.
Combine the wet and dry together. The dough should be soft but not crumbly or too thick – you should be able to shape it into balls or flatten it out easily. Add a little more coconut milk a tiny bit at a time if necessary.
Fold the extras into the dough.
Press the dough into a greased cake tin.
Alternatively you can form it into balls and place on a baking tray lined with baking paper.
Bake for about 30 minutes or until cooked through.
Allow to cool completely before removing and slicing.
Serve topped with lots of grass-fed butter.
Tips:
If too crumbly, add some extra oil or butter to recipe