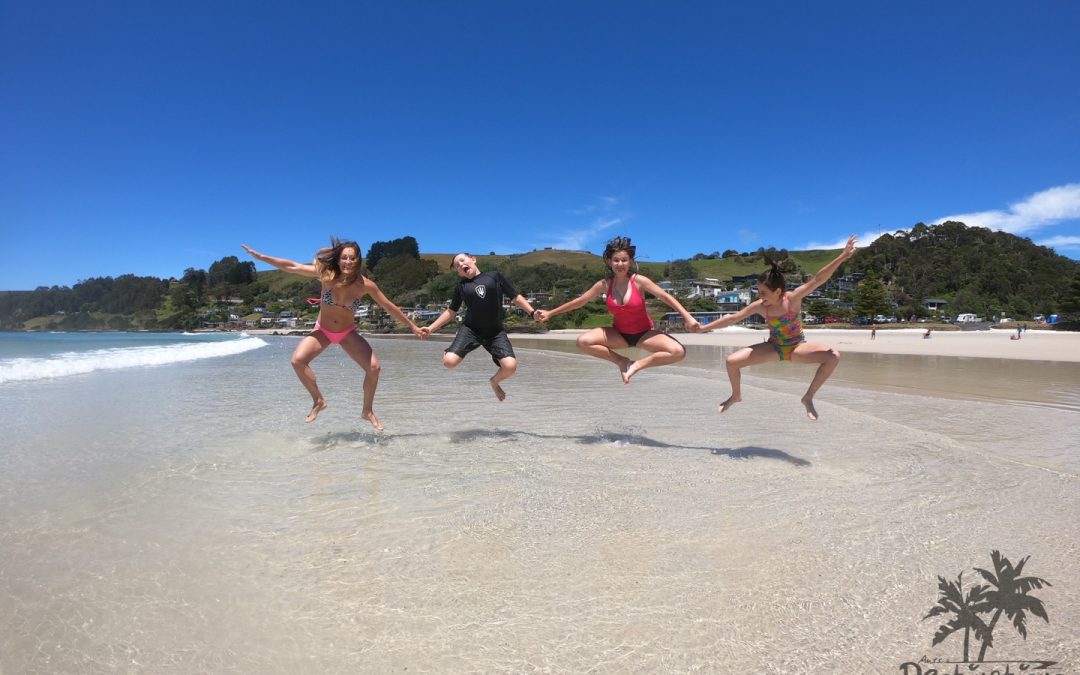 Magic. This one word sums up where we are, and where we wish we could stay for more than the one night we had planned for.
From the moment the ocean glimmers into view as you wind your way down the road to the minute your toes hit the cool, blue water washing over the white sand, everything about this small coastal village is pure magic.
Tucked away between 2 rocky headlands, Boat Harbour Beach is every bit what you've read about or seen in countless photographs. It's no wonder that it was voted one of Australia's top 10 beaches!
Boat Harbour is located on Tasmania's north coast, 176 km north-west of Launceston and 31 km west of Burnie and interestingly, exists in a micro climate where frosts are unknown and tropical plants can be found.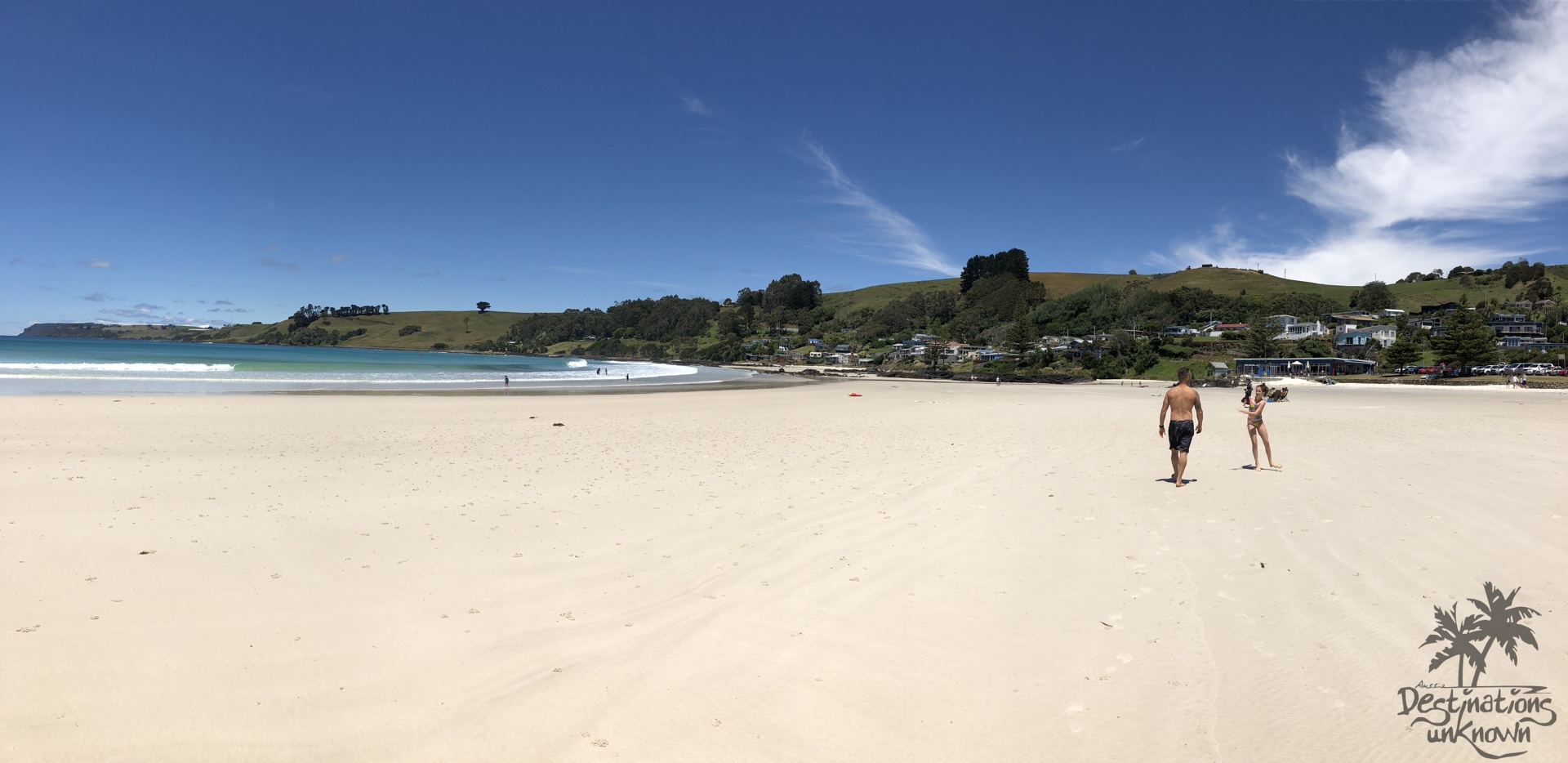 We arrived just before 11am to find most of the free camp spots had been taken, but Chris hopped out and had a chat to a lovely guy in a camper trailer who said we could pull in next to him.
And what a spot we pulled into! It is overlooking the rocks and water, right next to the green, grassy area in front of the toilets that is blocked off by wooden posts. Our van is sitting alongside the posts and our awning is in the grassy area, so we only have neighbours to the back of us.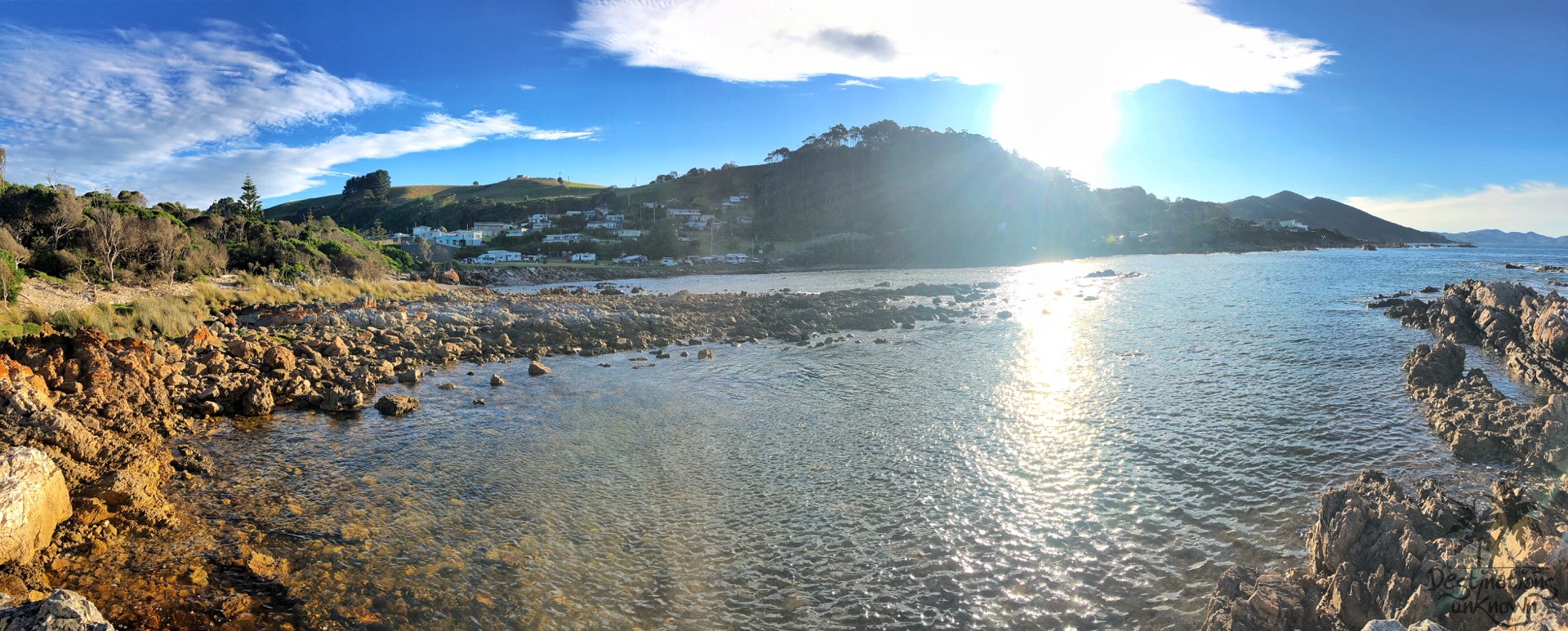 We set up and hit the beach straight away. Aylah was the first in without even 'testing the waters'. My toes dipped in and straight back out! It was icy; but the longer you stayed in, the warmer it got. There were a few comments like 'do you have any blood left in your feet?' from the kids though.
They had a ball burying each other, playing in the waves and ended up spending most of the day on the beach.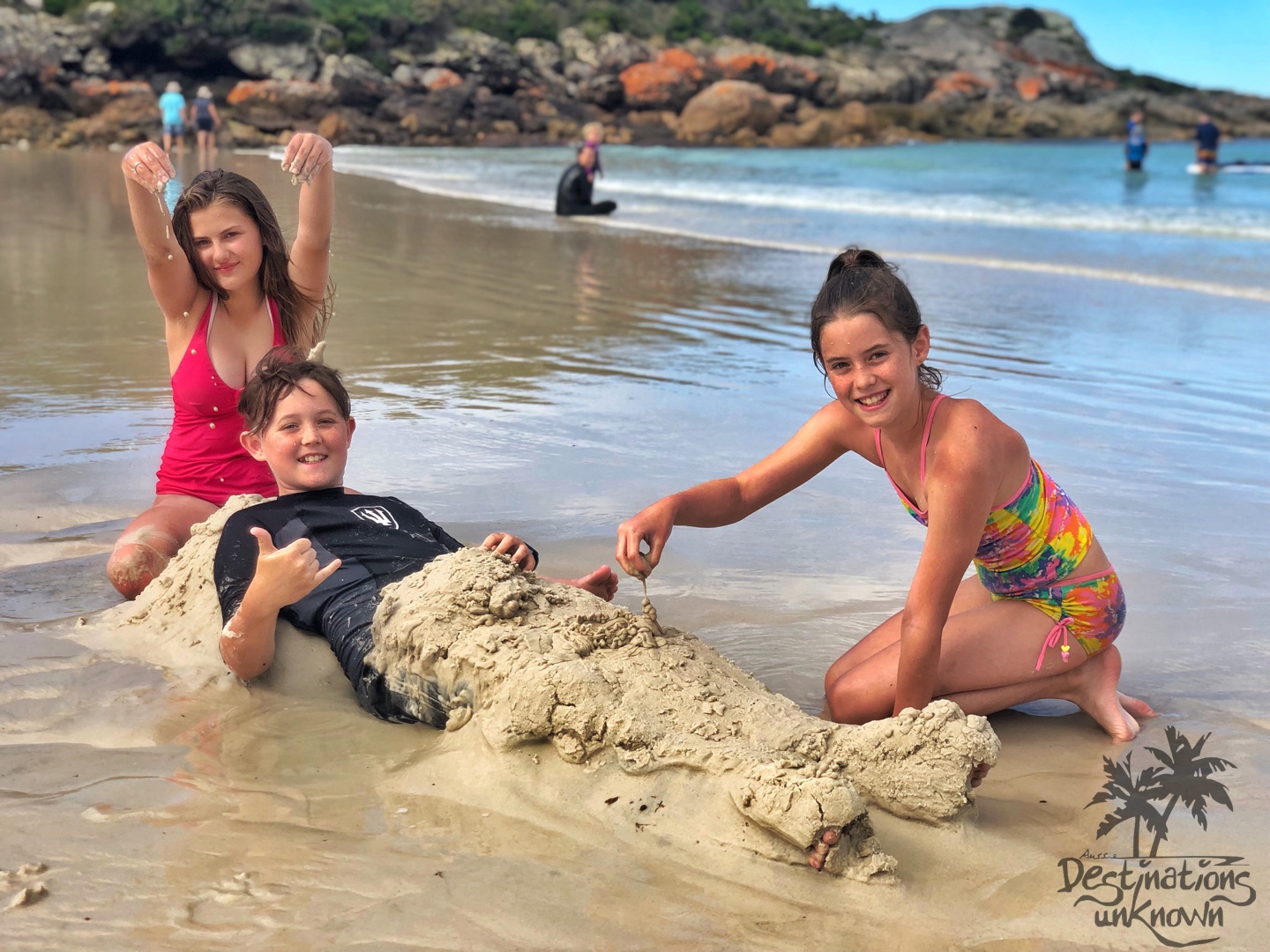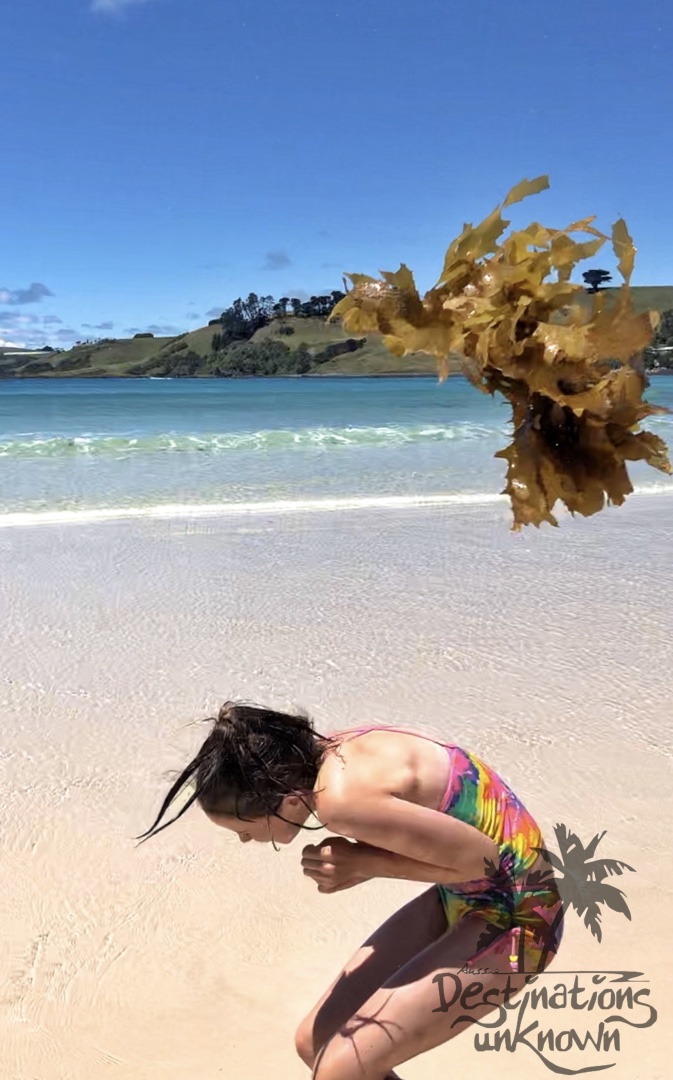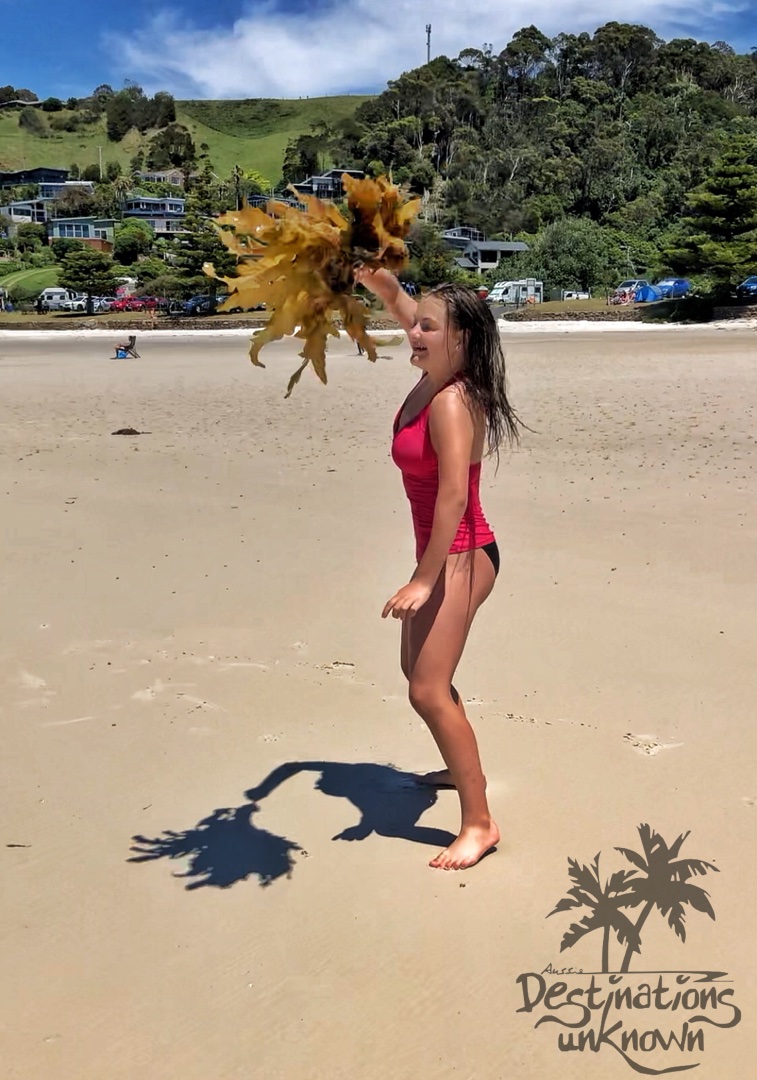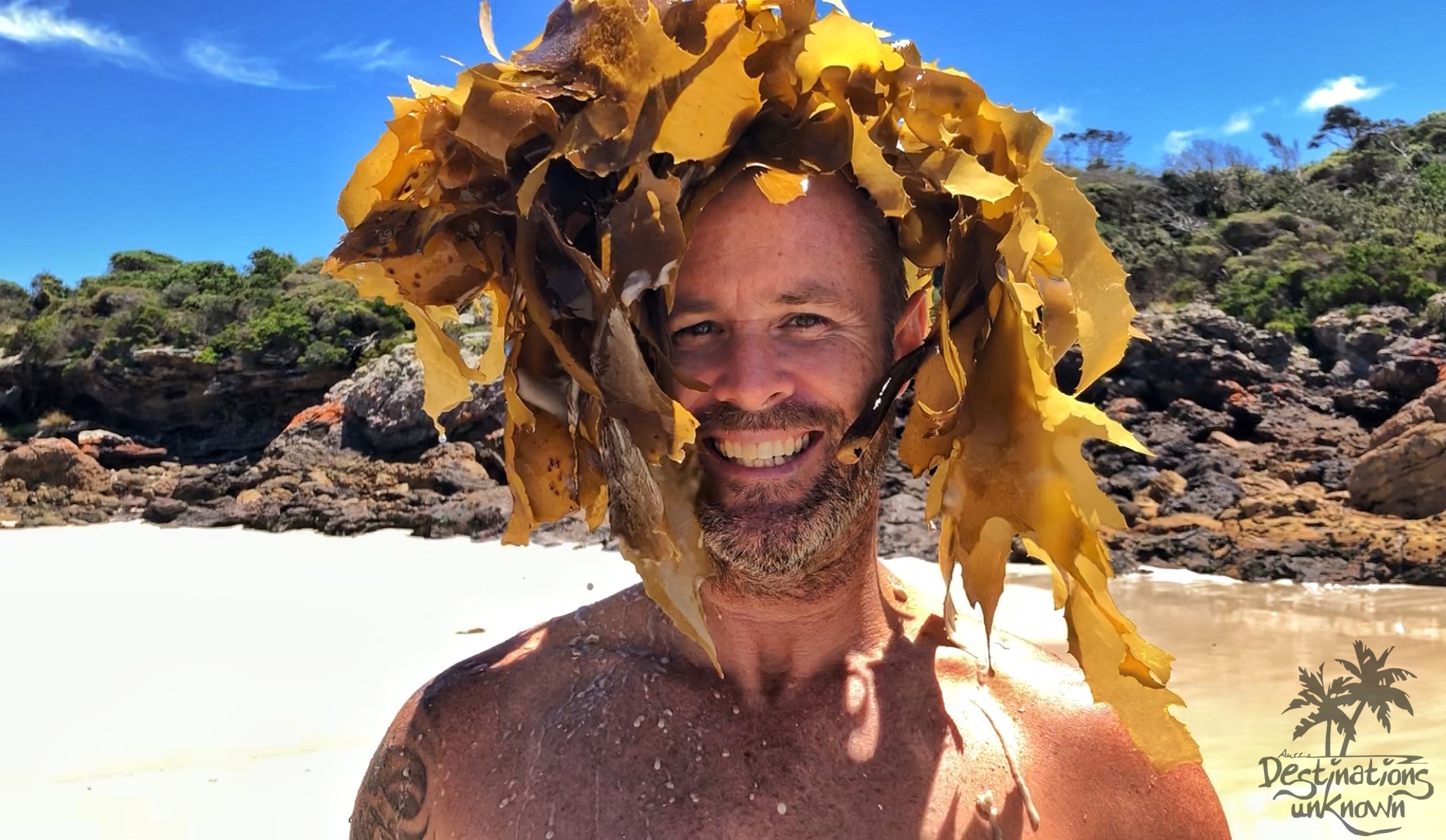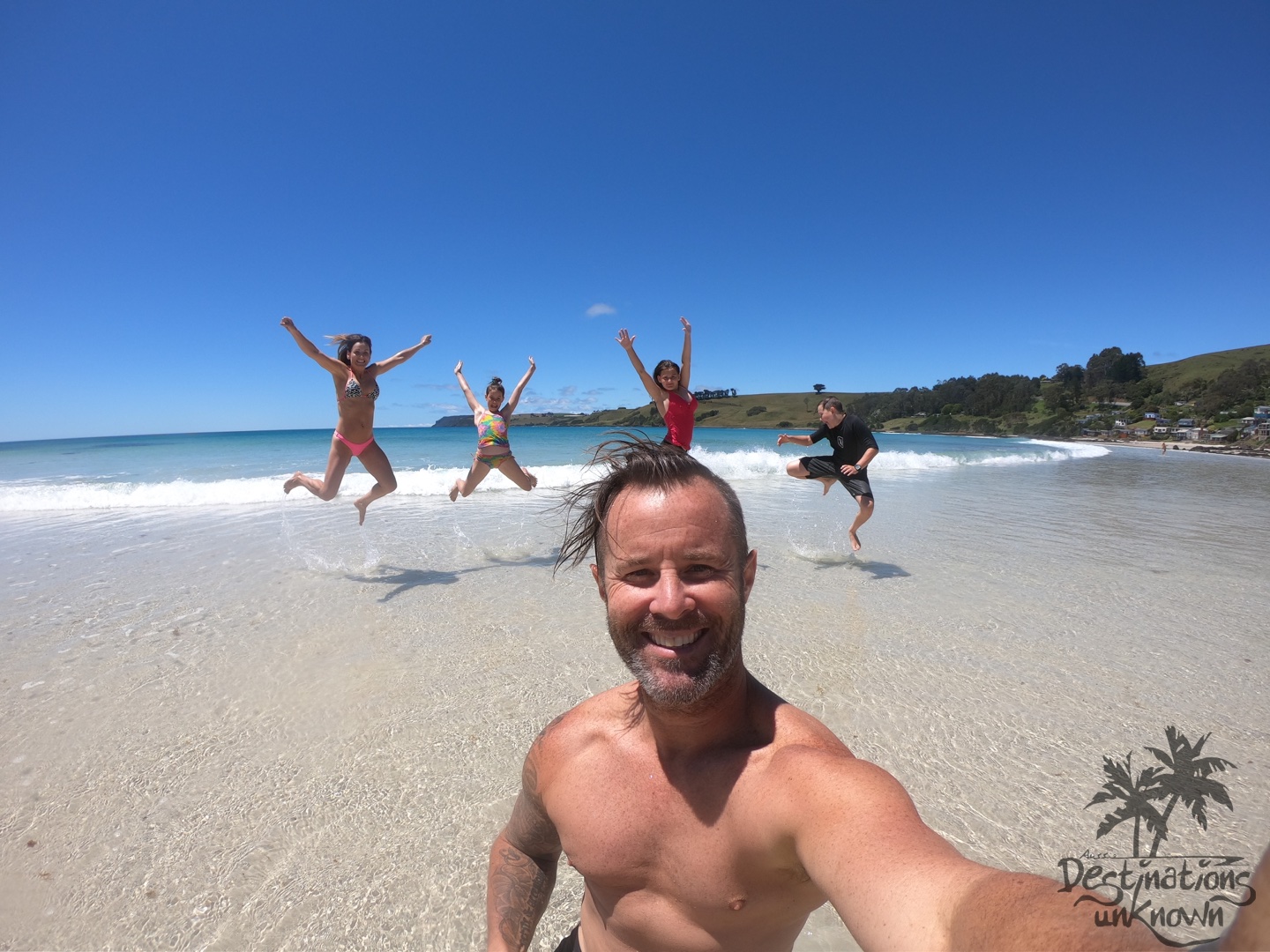 It's the middle of December and we are so lucky that today was a beautiful one. 27 degrees meant we were out enjoying the sun during the day, yet as the sun fell the temperatures dropped rapidly and the winds that had been gusting steadily throughout the day brought a chill with them. It was jacket and beanie weather for me as we wandered down the rocky beach below our caravan and around the bend.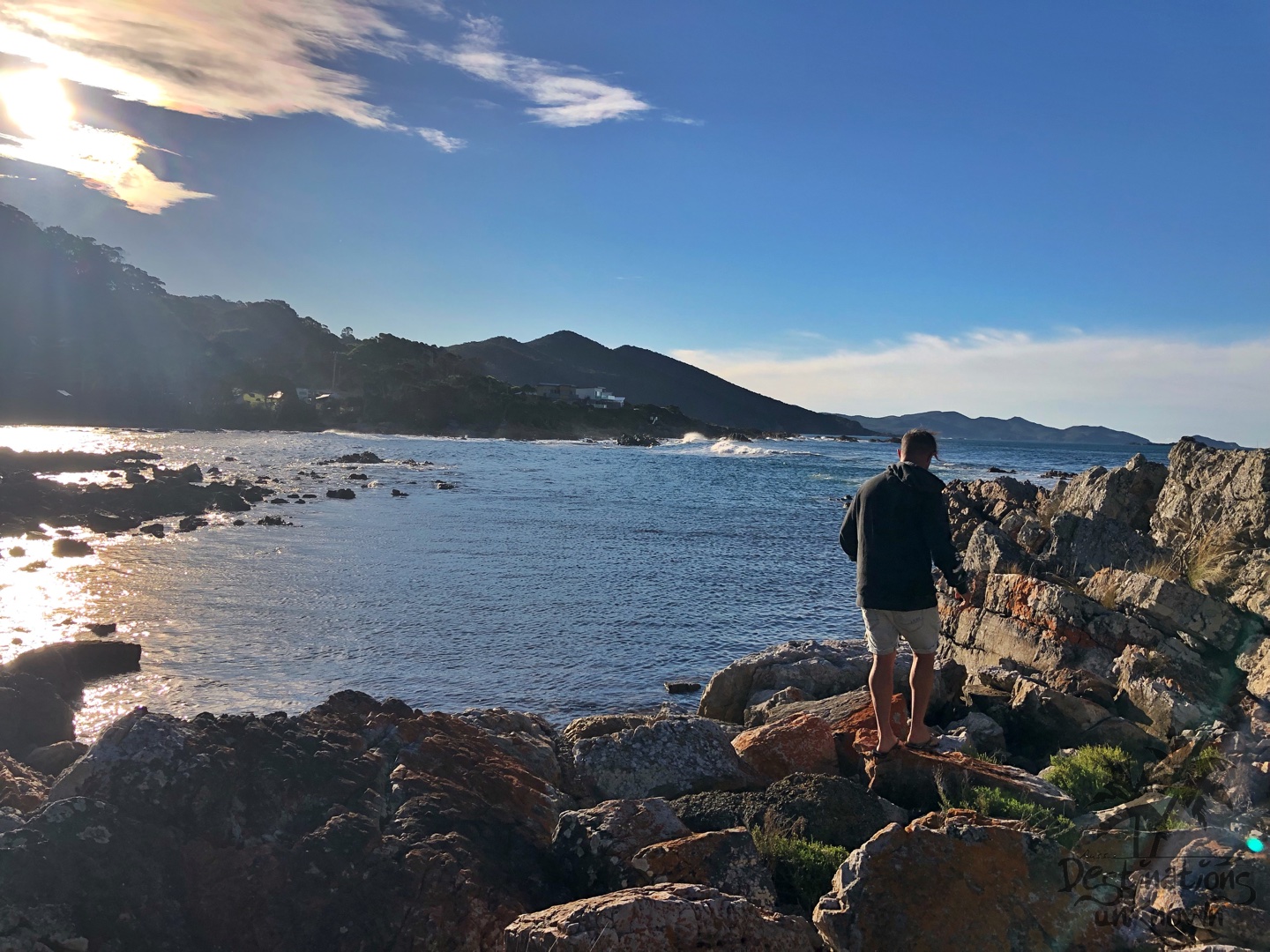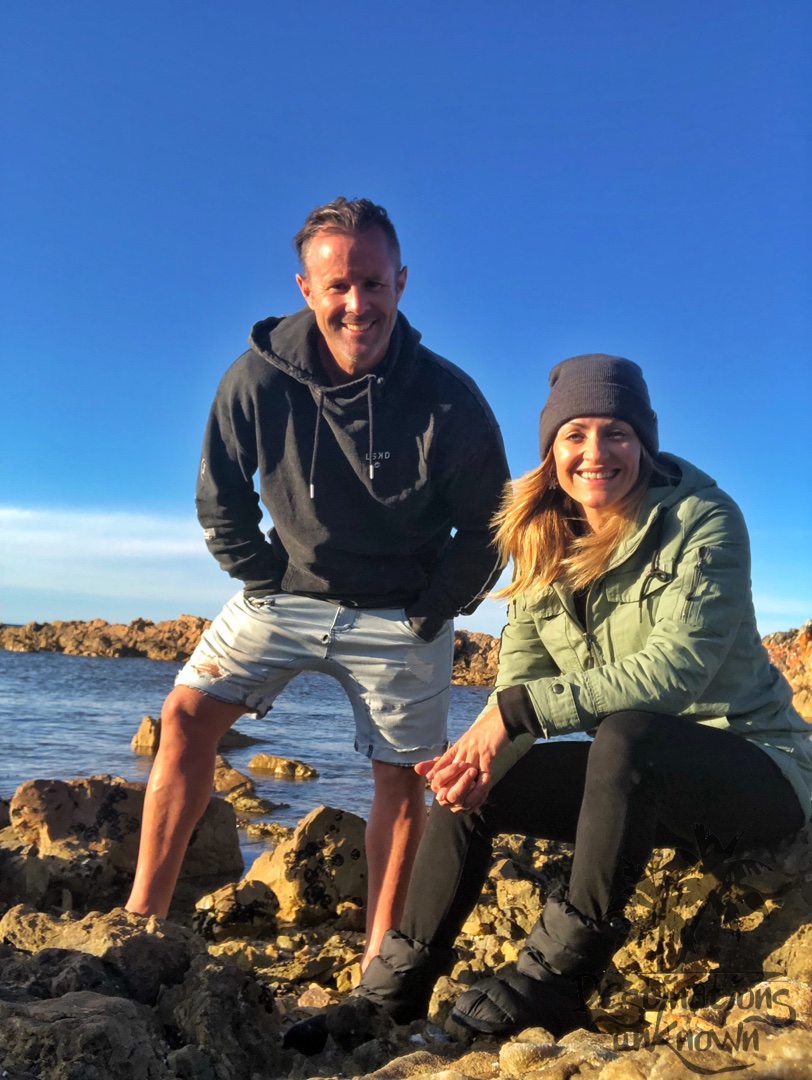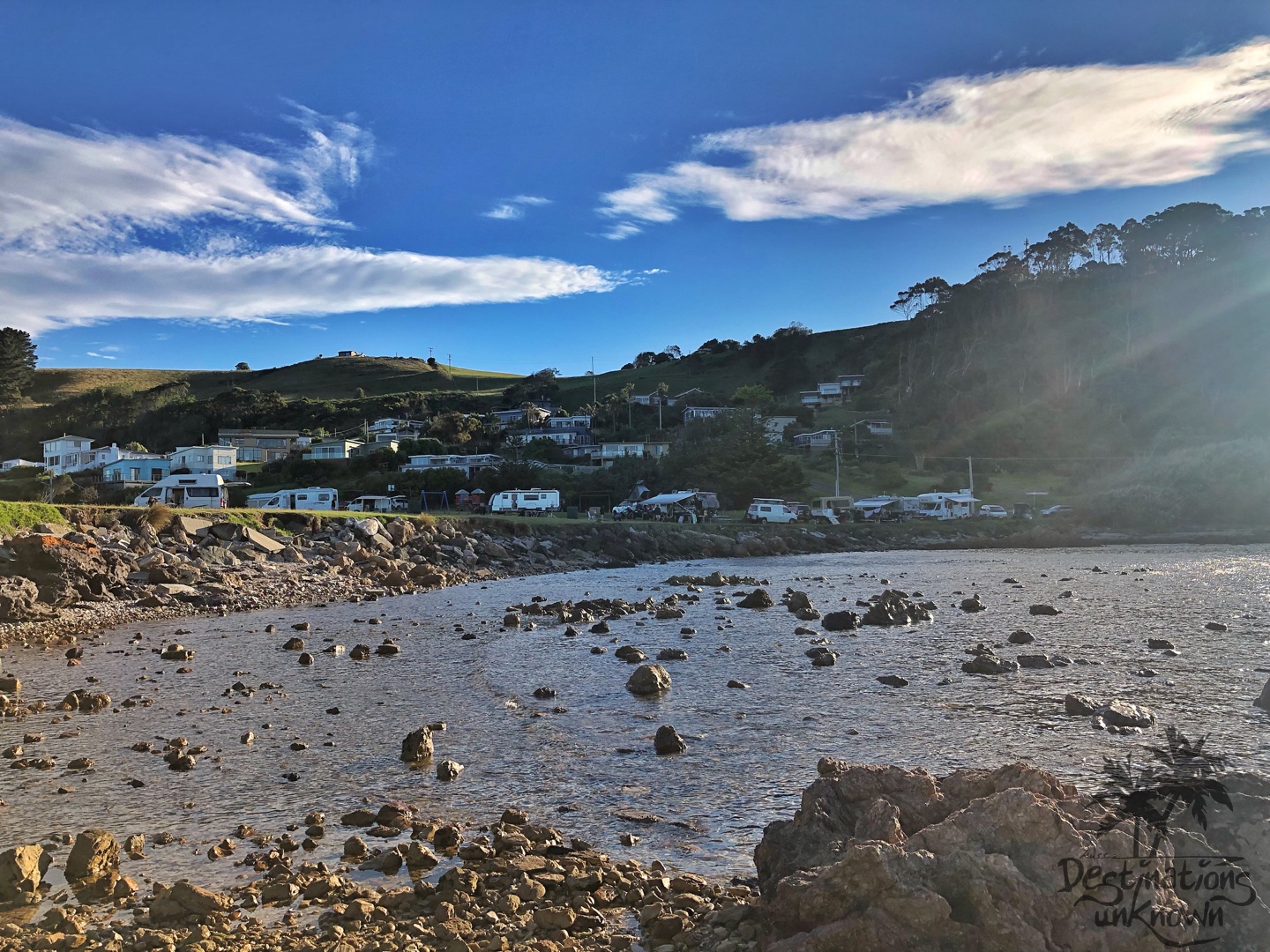 The camp ground is quite small, but absolutely stunning as it overlooks a little bay and winds around behind some trees. We spoke to one family who have been here for 2 weeks as they fell in love the first day they arrived and couldn't bring themselves to leave.
We debated staying another night, but we hadn't allowed for it and sadly don't have enough water in the tanks.
There is a toilet block, a couple of undercover BBQ's, some tables scattered around and a playground.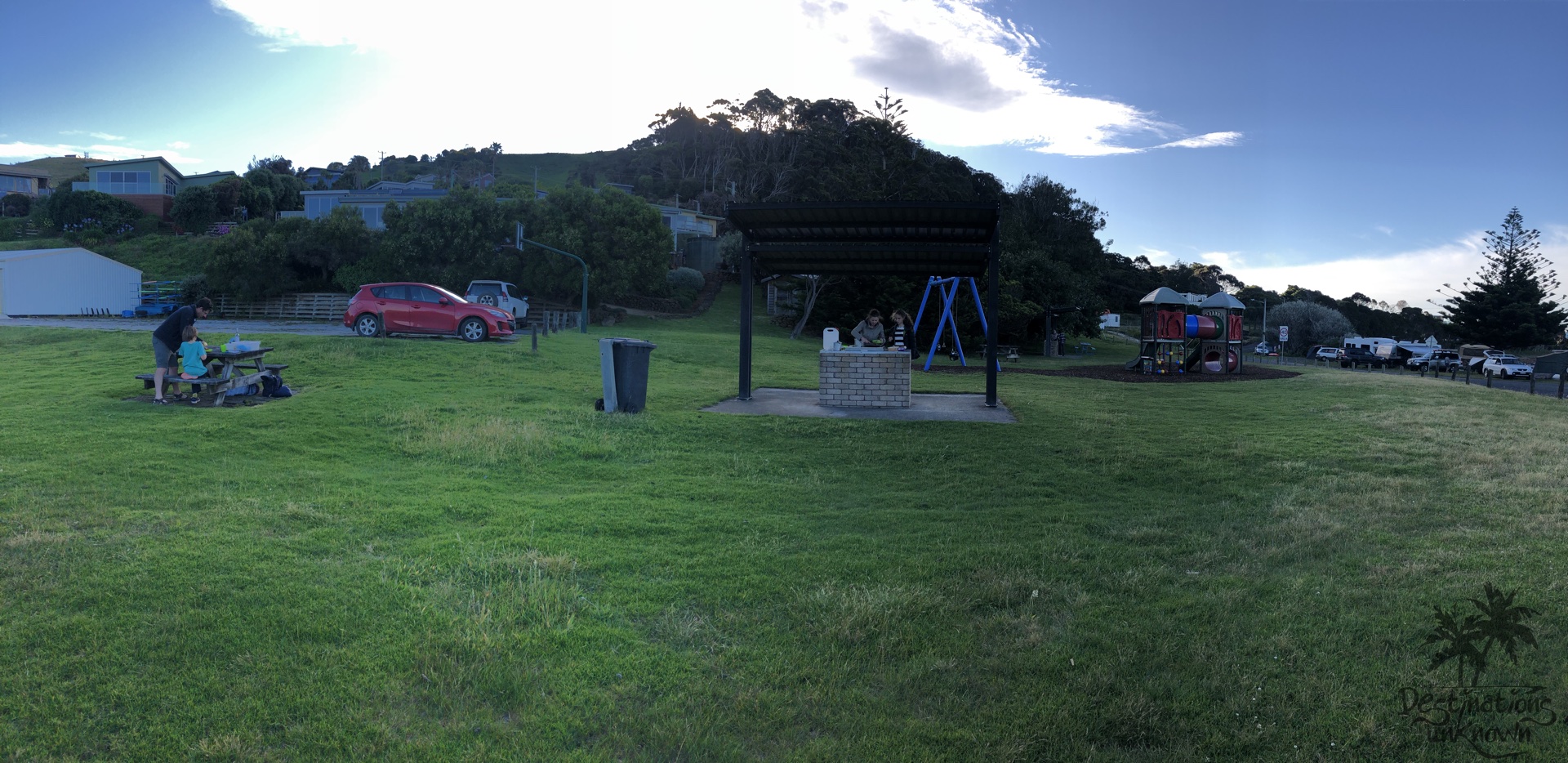 Down on the beach is the Boat Harbour Beach Surf Club with a restaurant that I wouldn't mind having breakfast in tomorrow morning.
This is a gorgeous, unspoiled piece of the North West Tasmanian coast that is tucked away with a handful of houses perched up on the surrounding hills.

Due to the limited parking and camping spots, there doesn't seem to be a high chance that this the pristine beach could ever become too crowded, although I imagine more people would be around during the school holidays.
You will always find your own little piece of paradise here that is guaranteed to steal your heart.
It is a photographer's dream, so bring a huge external drive to save those once in a lifetime shots you are guaranteed to be snapping during your visit!

The weather did turn for us; overnight the winds picked up and by morning it was overcast, drizzling and chilly. It looked like an entirely different place. This is still a beautiful place, no matter what colour the skies are! These are some 'rainy day' pics.