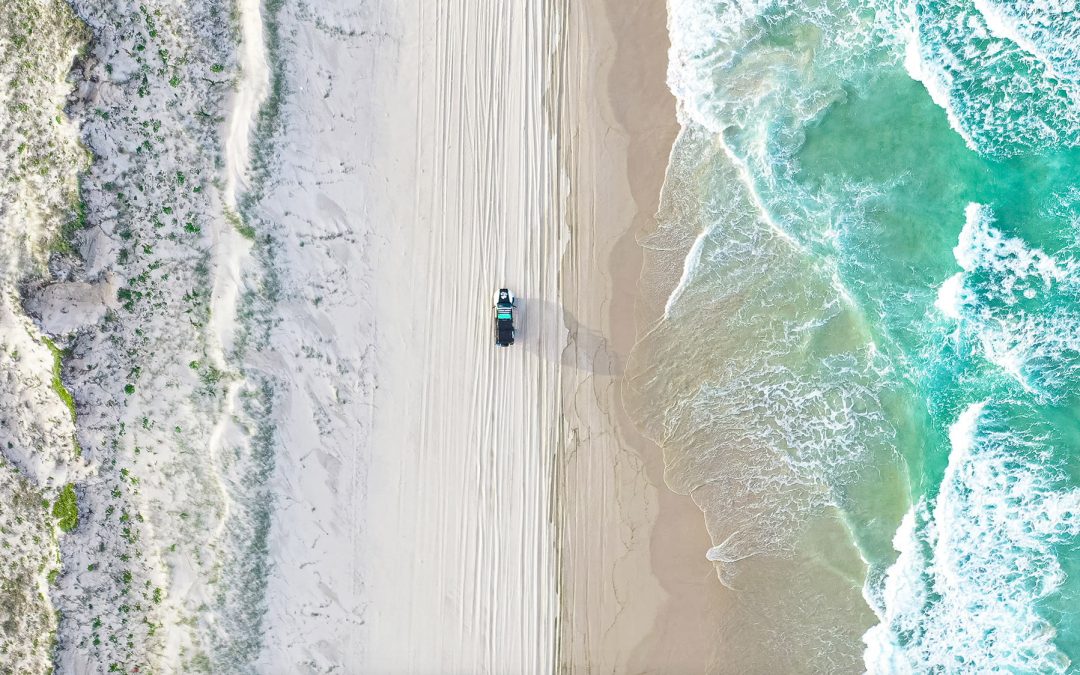 Moreton Island is one of our favourite Aussie destinations, and we are so lucky to have it right in our own backyard.
Chris has been holidaying on the island since he was a kid and has been bringing me along for the adventures for the past 10 years. (yup – we have been together 10 years this October!)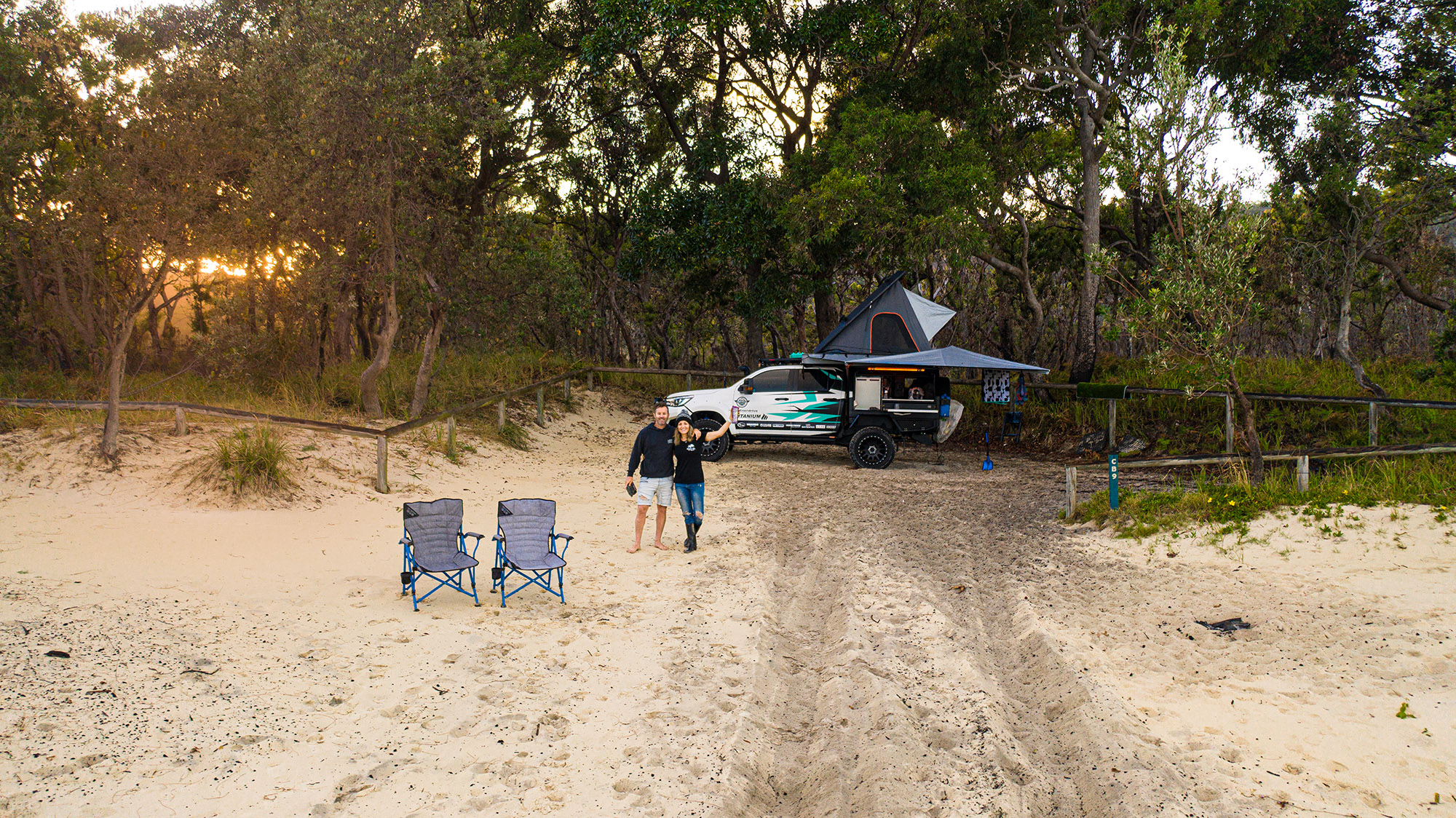 He's told me stories of his parents, aunties, uncles and cousins all loading into an old troopy and camping up at the Ben Ewa Camp Ground; of how he used to head over as a teenager and get up to all sorts of mischief (like falling off a tailgate that snapped when they hit a bump driving along the beach) and camping with tents and gazebo.
We first camped on Moreton many years ago in an old tent that I brought with me from Tassie. Since then we've camped in our rooftop, camper trailer and even towed our 22'6" Jayco across to the surfside. Yep – it was a little tight through Middle Track!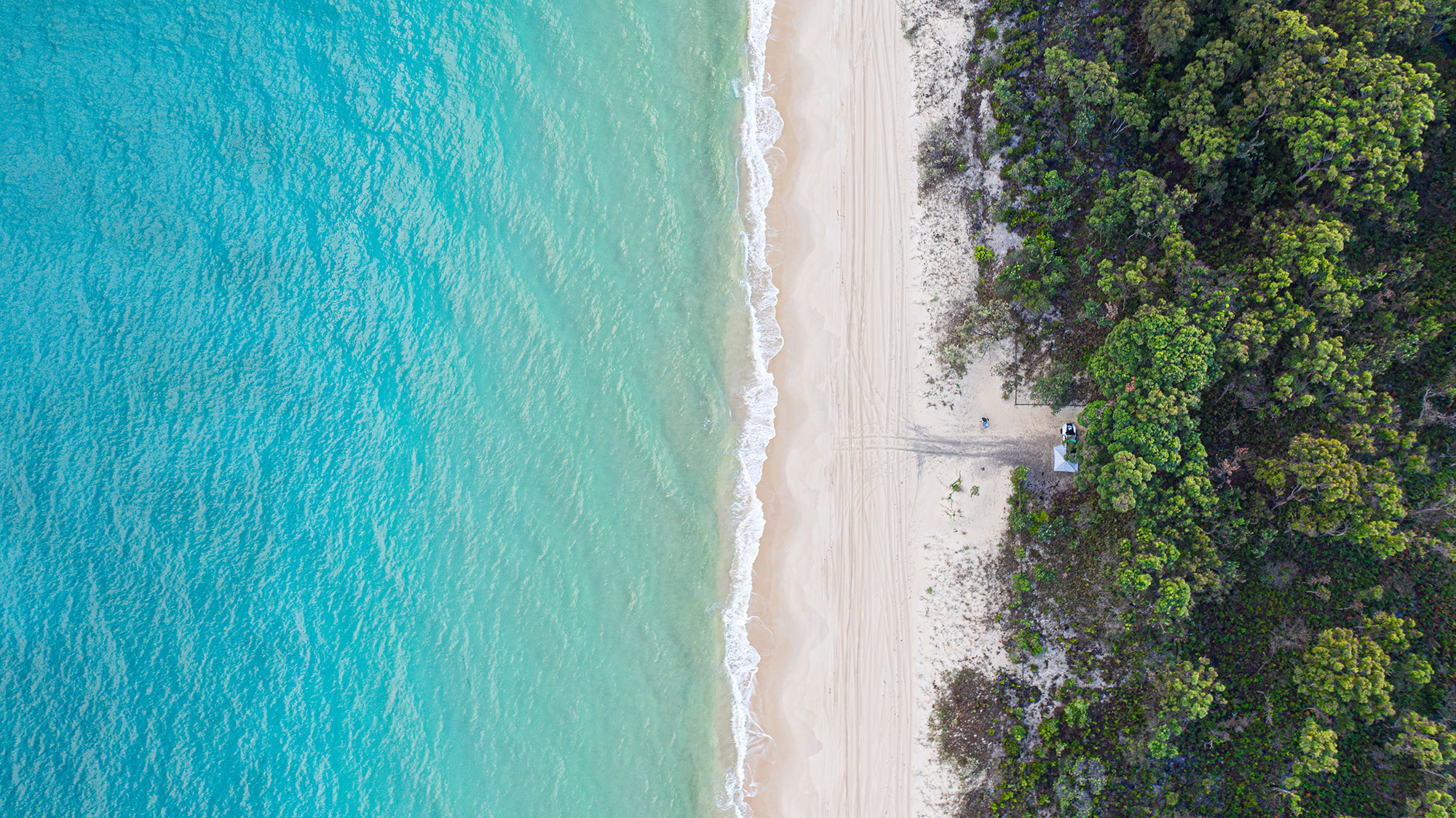 We've spent weeks camped up in the dunes on the surfside in the middle of summer, weeks in the same dunes in the middle of winter, a few nights in the glamping tents and multiple nights in other various campsites dotted along the beach on both sides of the island. We've had a wander through 'The Birdcage', a house for hire in Bulwer where family were staying and of course we've had a sticky at the Tangalooma Resort. And while it's not our preferred type of accommodation, we have friends who love it.
There are plenty of choices for those who decide to stay on the island and this trip we spent 3 nights in the Castaways Glamping Tents and 3 nights in beach campsites. (See our review on Castaways on our YouTube video. Link here https://youtu.be/rVBlaKkaJFI )
Needless to say, we love Moreton and don't really mind where we stay as each area has its own 'uniqueness'! We do prefer absolute beach front though and love the sunsets and calm waters of the Western Beach and the sunrise and surf over on the Eastern side.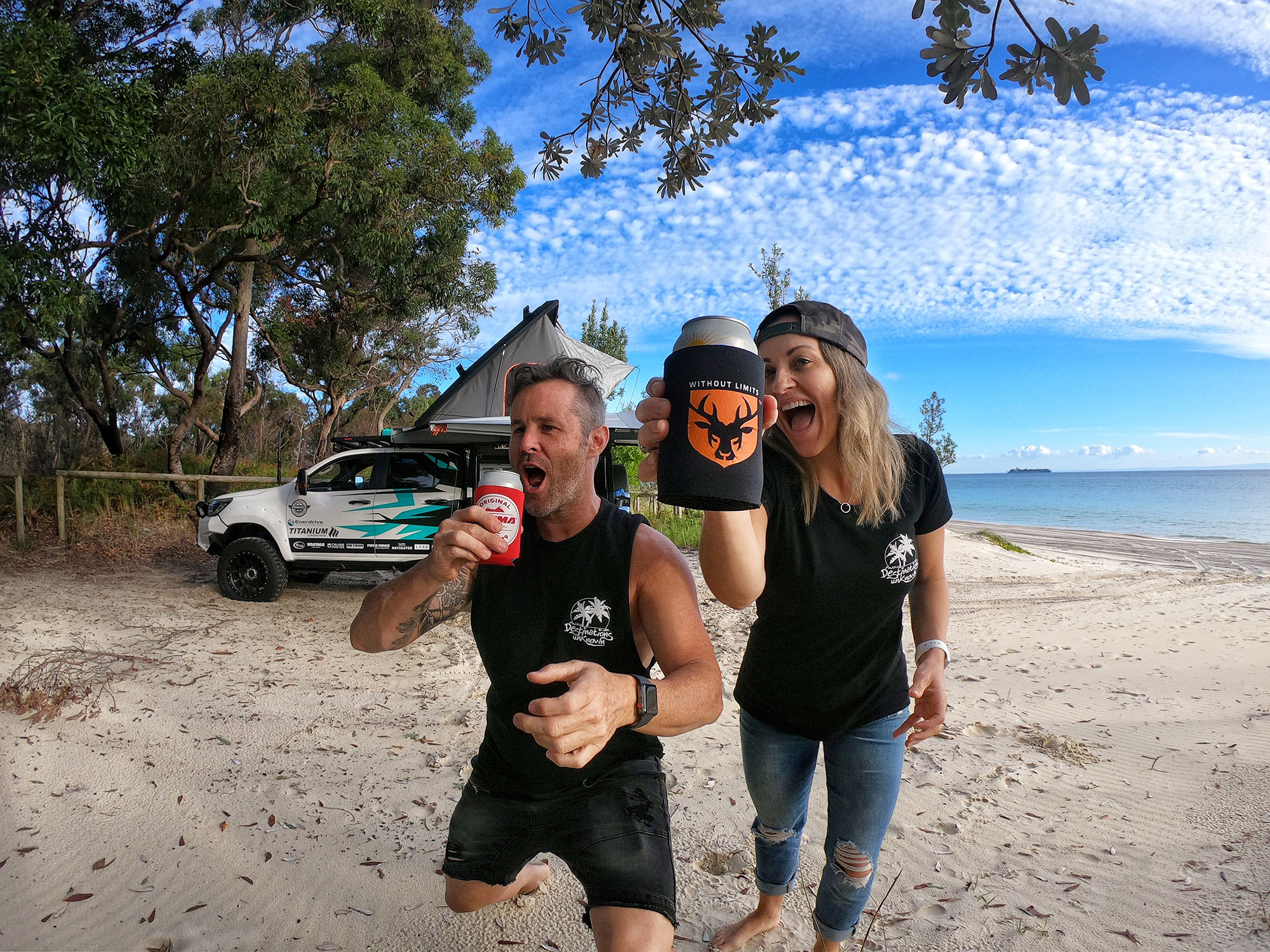 We've spent time snorkelling, fishing, sandboarding, surfing, hiking, exploring, kayaking, swimming, sunbaking and of course drinking and eating! There is so much more to do than hang out on the beach and we highly recommend exploring the old World War II Bunkers that are scattered across the island.
There really is so much to see and do and we would love for you to watch our latest YouTube video as we show you around the island. Link here https://youtu.be/rVBlaKkaJFI
Sadly the weather wasn't the best for us on this particular trip and we had a day or two that was more suited to curling up with a good book and a cuppa! This meant we weren't able to climb Mt Tempest, explore the Blue Lagoon or head down to Kooringal and the Gutter Bar. But we suggest that you do!
We often get asked how long we recommend staying. Let's just say we stayed for 6 nights this trip and still didn't do everything that we wanted to!
Please make sure to book your trip well in advance as the Micat's more popular ferries can book out pretty early. If you are planning on camping you will need a camping permit before you head on over. Book and get everything sorted here: https://www.moretonislandadventures.com.au/
Let us know what your favourite Moreton Island experience is and if you haven't been over, are you planning on it? If not, why not? We are sure you will love this perfect island holiday destination as much as we do!
Check out our YouTube Video here