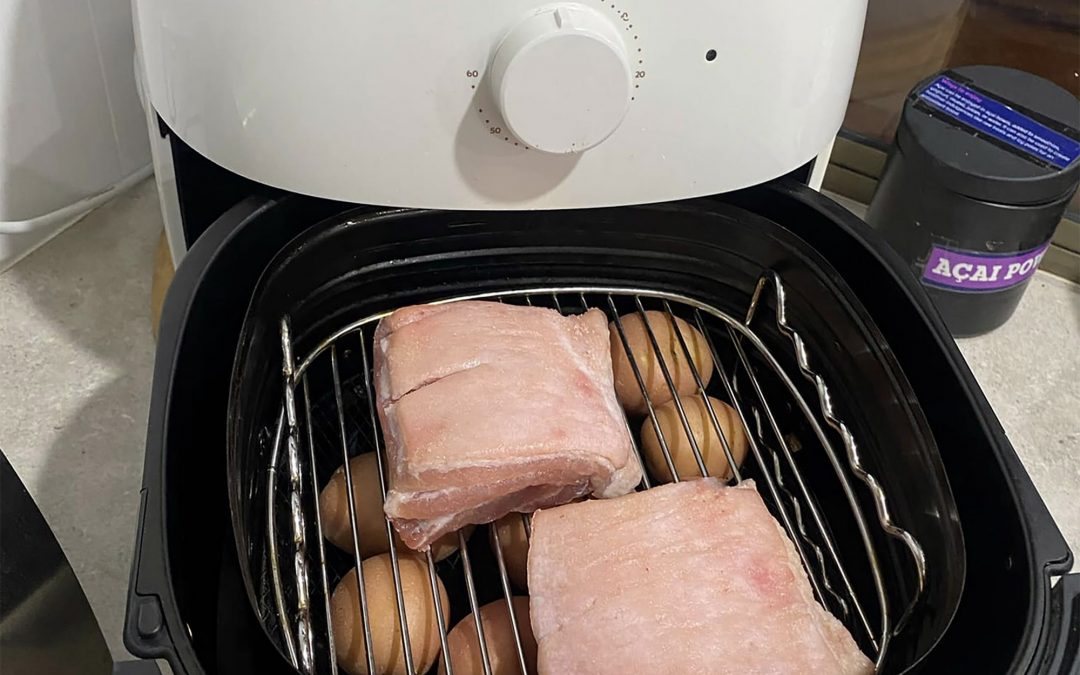 Easy, delicious and awesome crackle with minimal mess. The perfect pork belly? Yup. Absolutely!
This was cooked in my Phillips XXL using the rack accessory.
Ingredients:
Pork belly (one large or multiple smaller pieces) Make sure it's fairly flat as when the crackle cooks, it puffs up and can touch the top of the air fryer
Pink salt
Baby potatoes or larger potatoes halved
Coconut or olive oil spray
Method:
Remove from fridge 60-90 minutes before cooking.
Pat the pork belly dry using paper towel and then score the skin with a sharp knife.
Sprinkle with salt and allow to sit for 10-20 minutes.
Pat to dry once again (if you have time you can repeat the proccess until almost no moisture remains)
If it is extremely salty you can rinse some of the salt off with hot water
Give it a quick spray with oil
Place the potatoes in the basket, give a quick spray with oil and set the rack on top.
Place the pork belly on the rack.
Cook at 200C for 25 mins, then 180C for the remaining time. This will vary according to the size of your pork.
Let rest for a few minutes before serving.
General rule – cook for 30 mins per 500g of meat.
Veggies should take 20-30 minutes at 190-200 but I don't worry about this – I put them all in at the same time and somehow it has always worked!

Check the pork before removing to make sure is isn't under cooked in the middle.

I like to buy big slabs of pork belly and cut them up into portions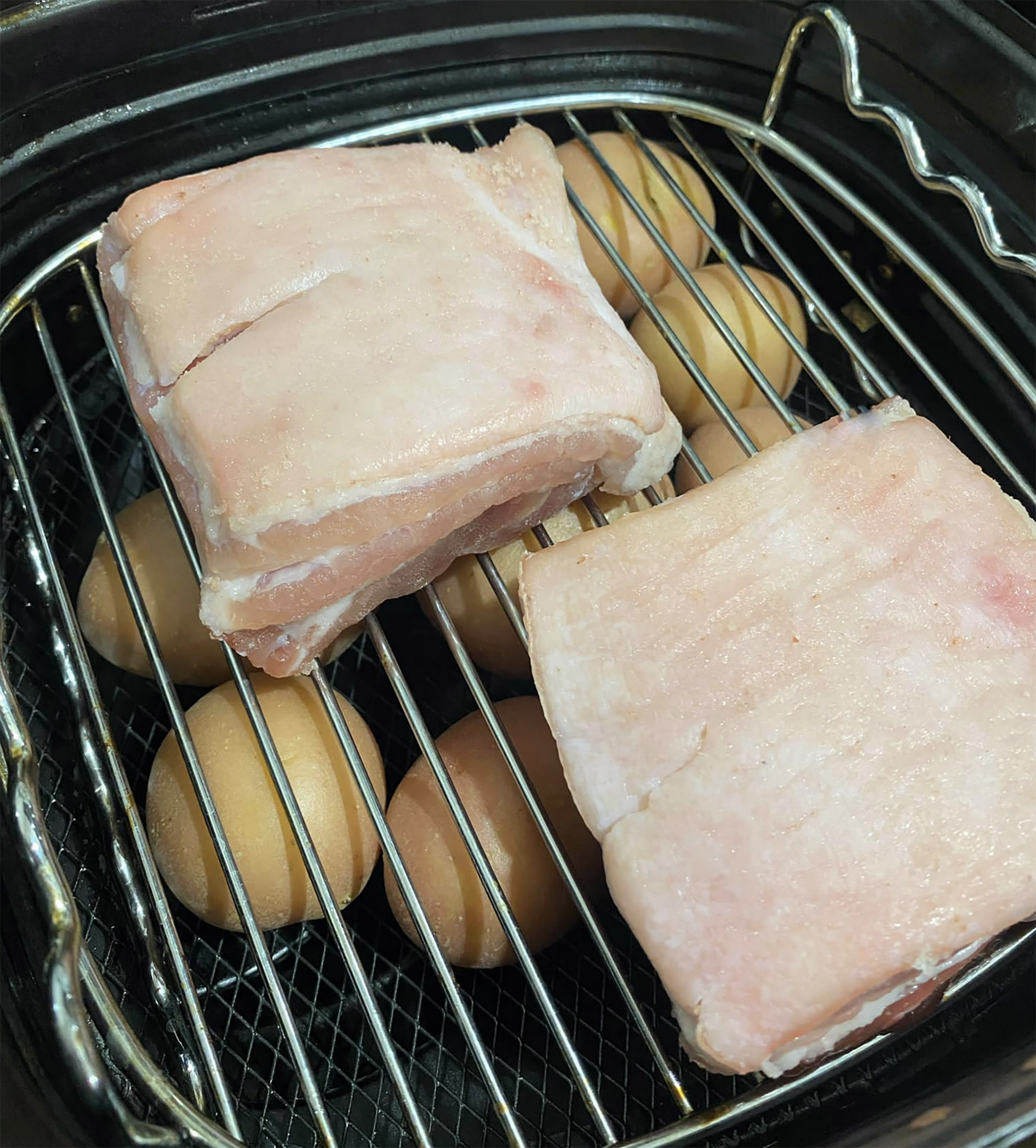 If you don't have the rack you can rest the pork on top of the potatoes or throw the potatoes in around the pork. Try a few different methods and see what works best!