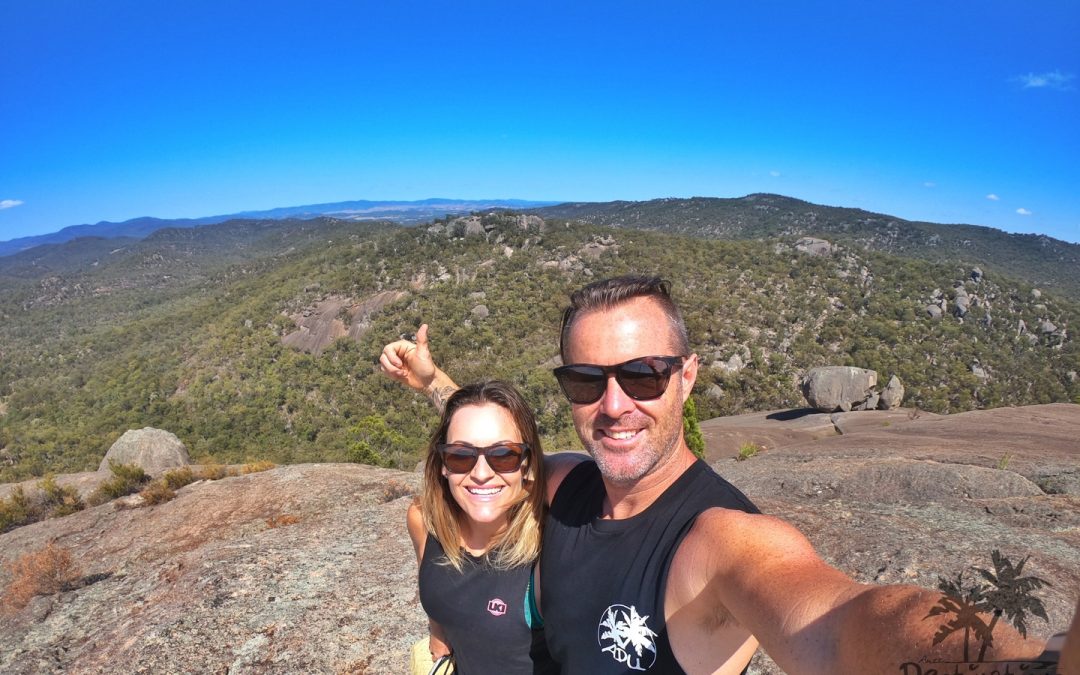 This year for Australia Day long weekend, we headed away from the crowded beaches to our beautiful granite country keen to explore Girraween National Park.
We decided it was time to tick something off the bucket list … and on day one we did just that; we climbed the Pyramid! And wowsers … what a view from the top!
It was so worth the incredible steep (and scary) climb. Just epic! 🤙🏼 I must point out that I (Miriam) was the one terrified of slipping down the rock face as we made our way up. Chris was running up in his runners, and I was stepping very carefully with my hiking shoes on. Oh to have his confidence!
He even scaled a rock on top of the rock … 😯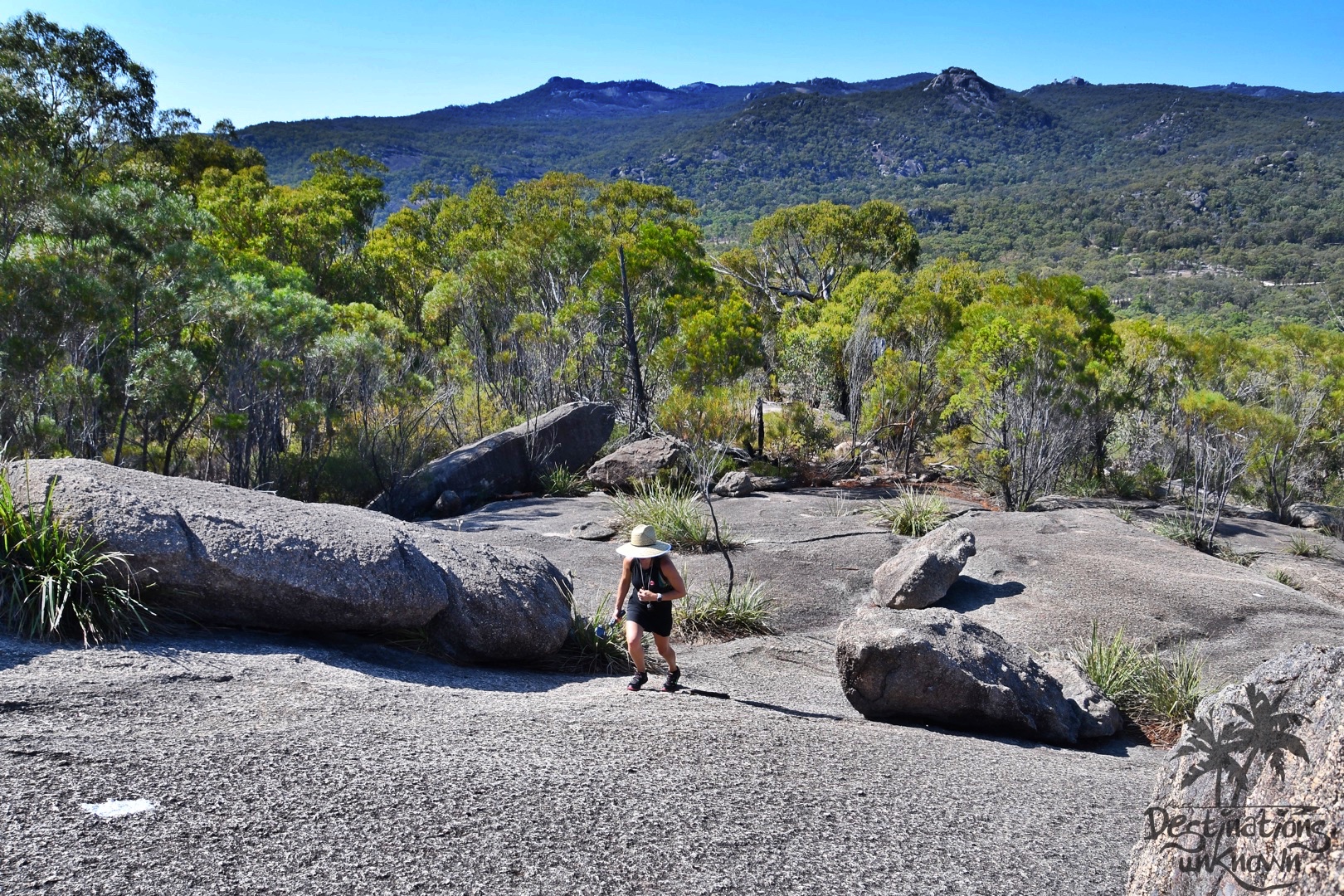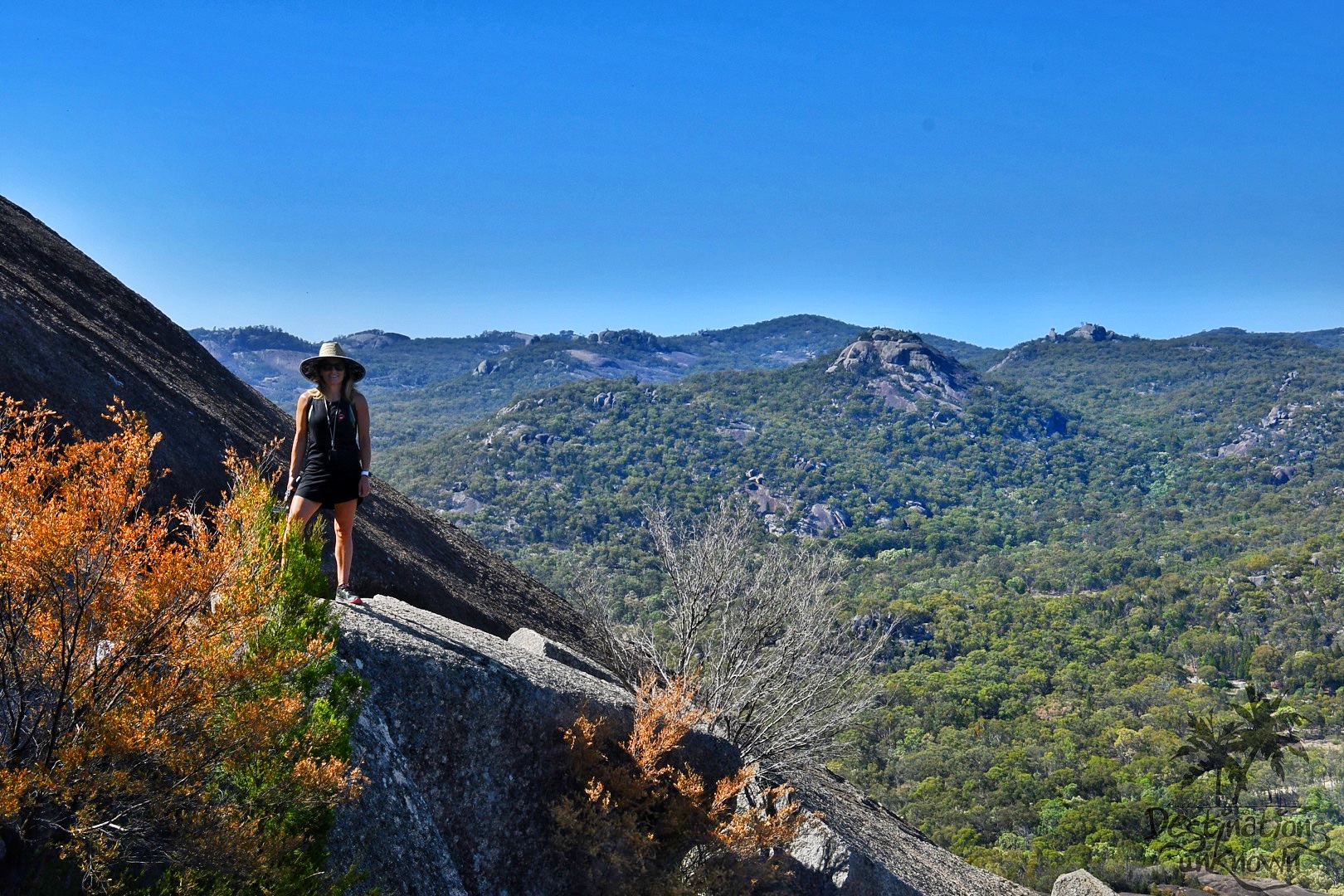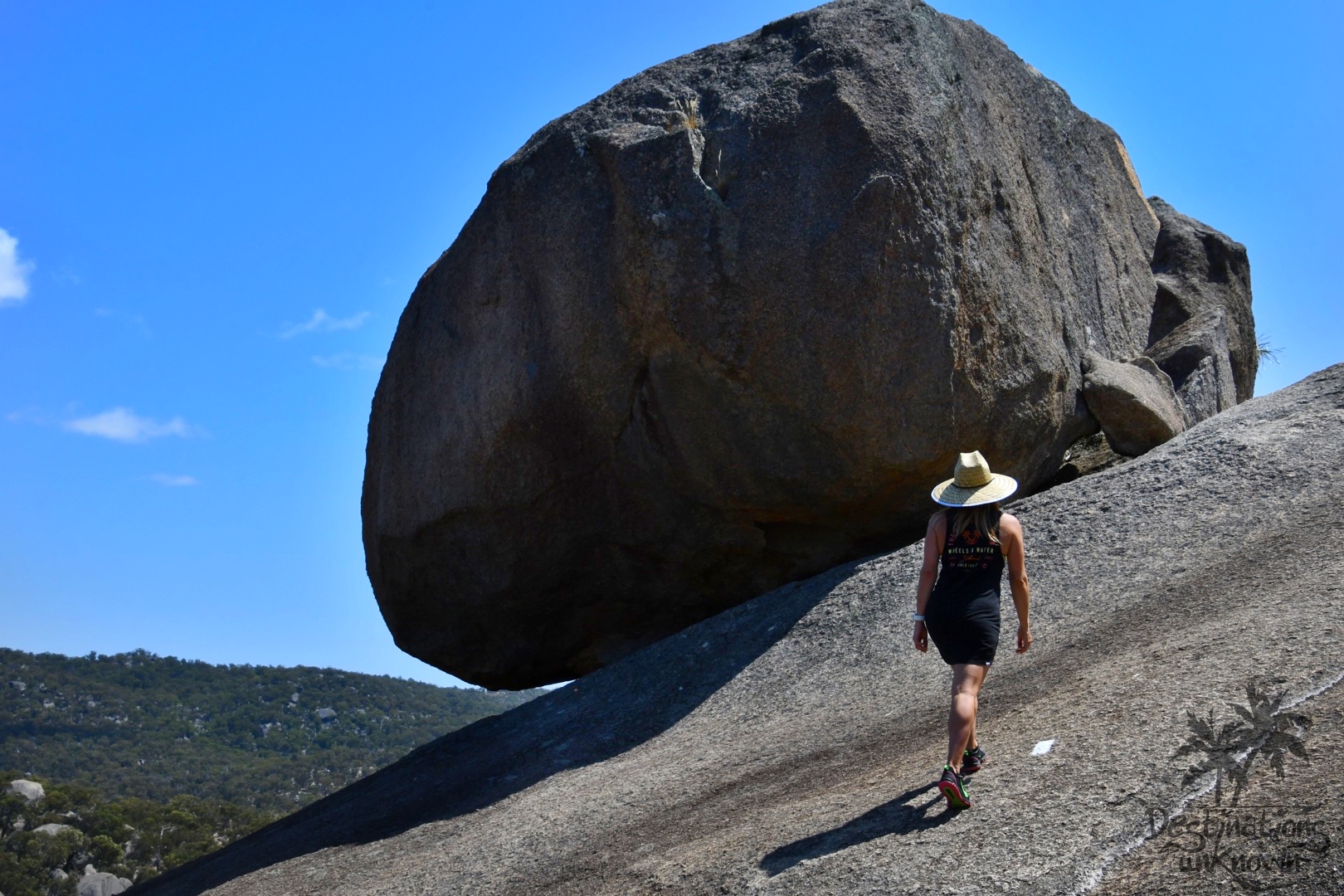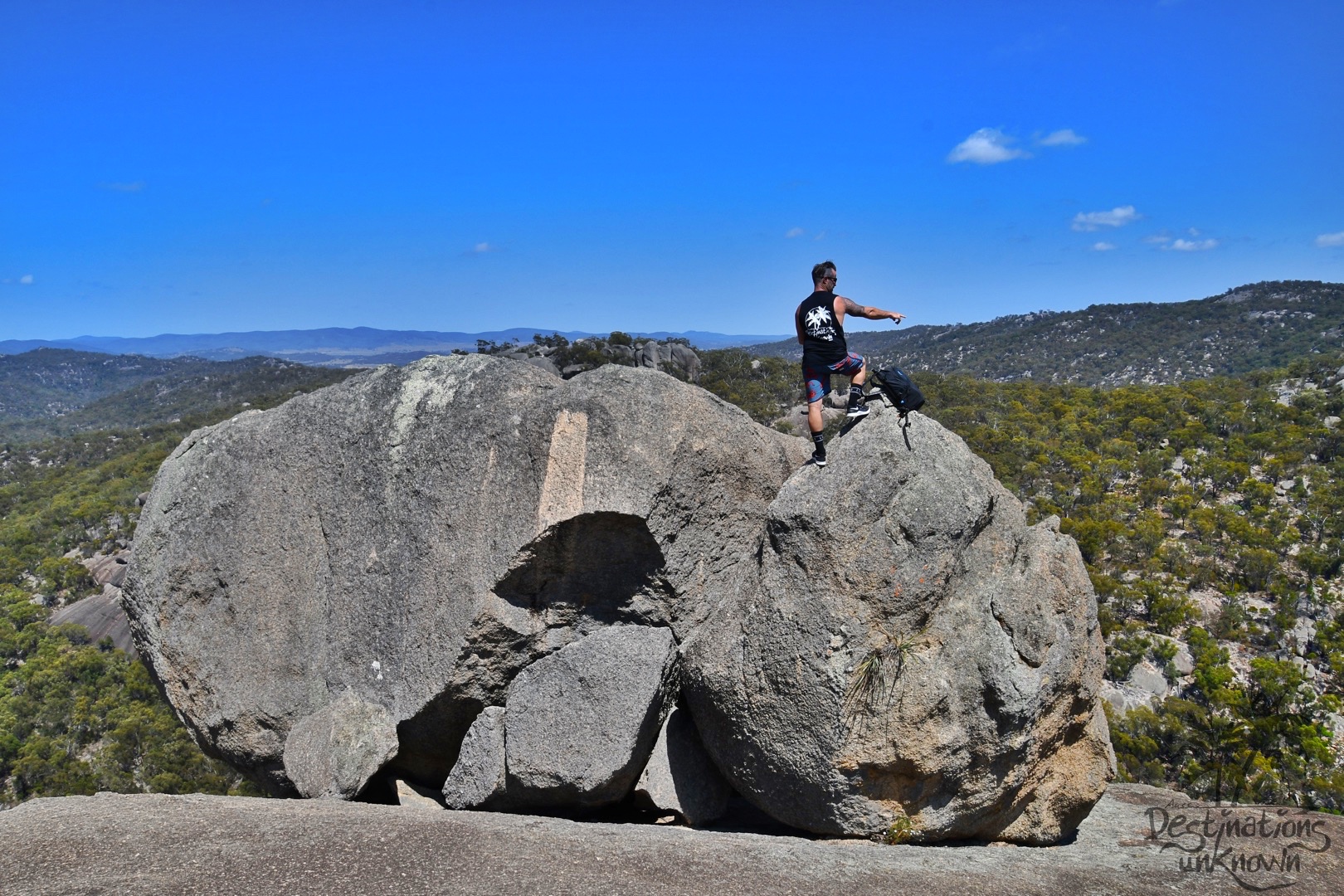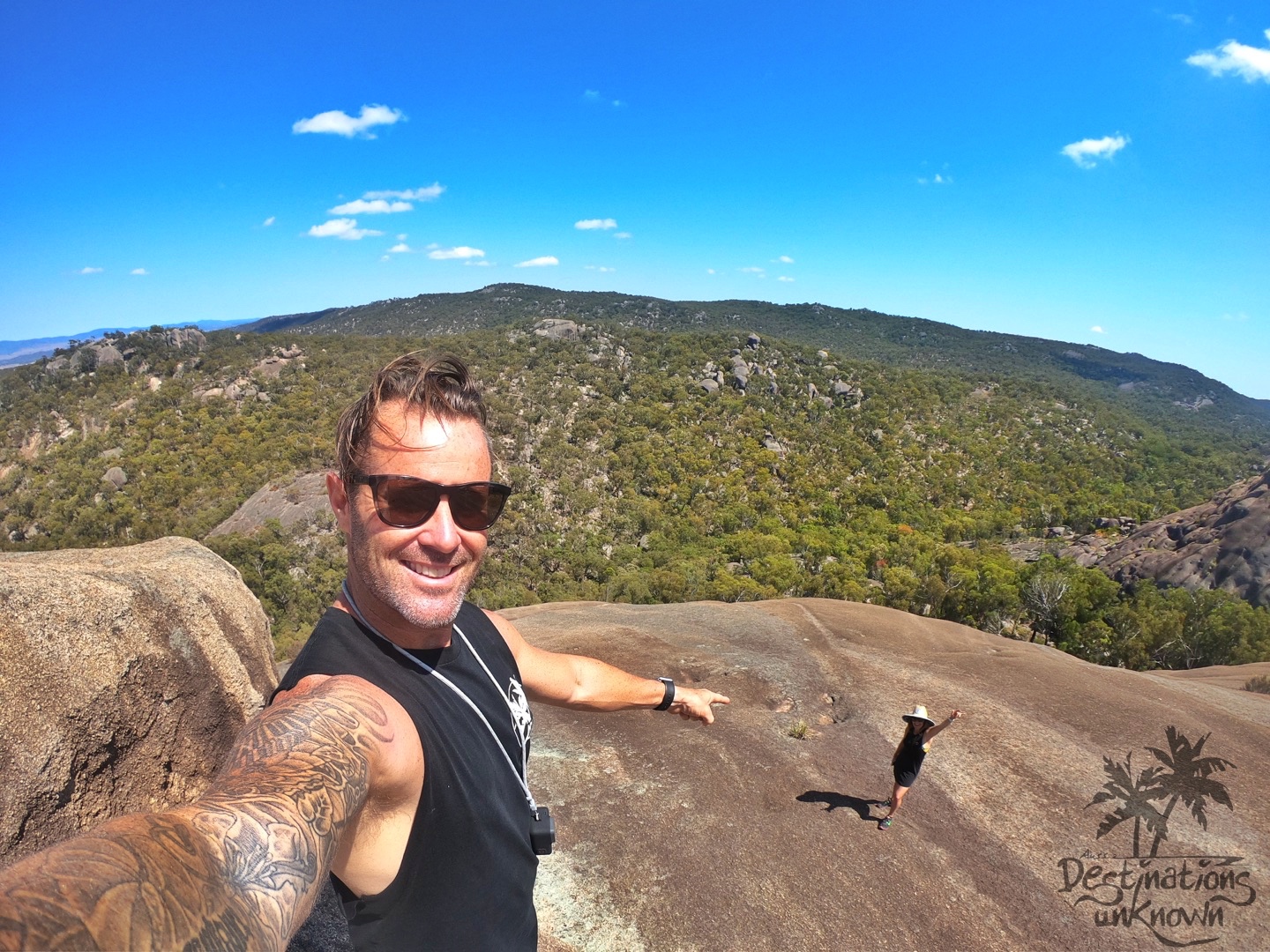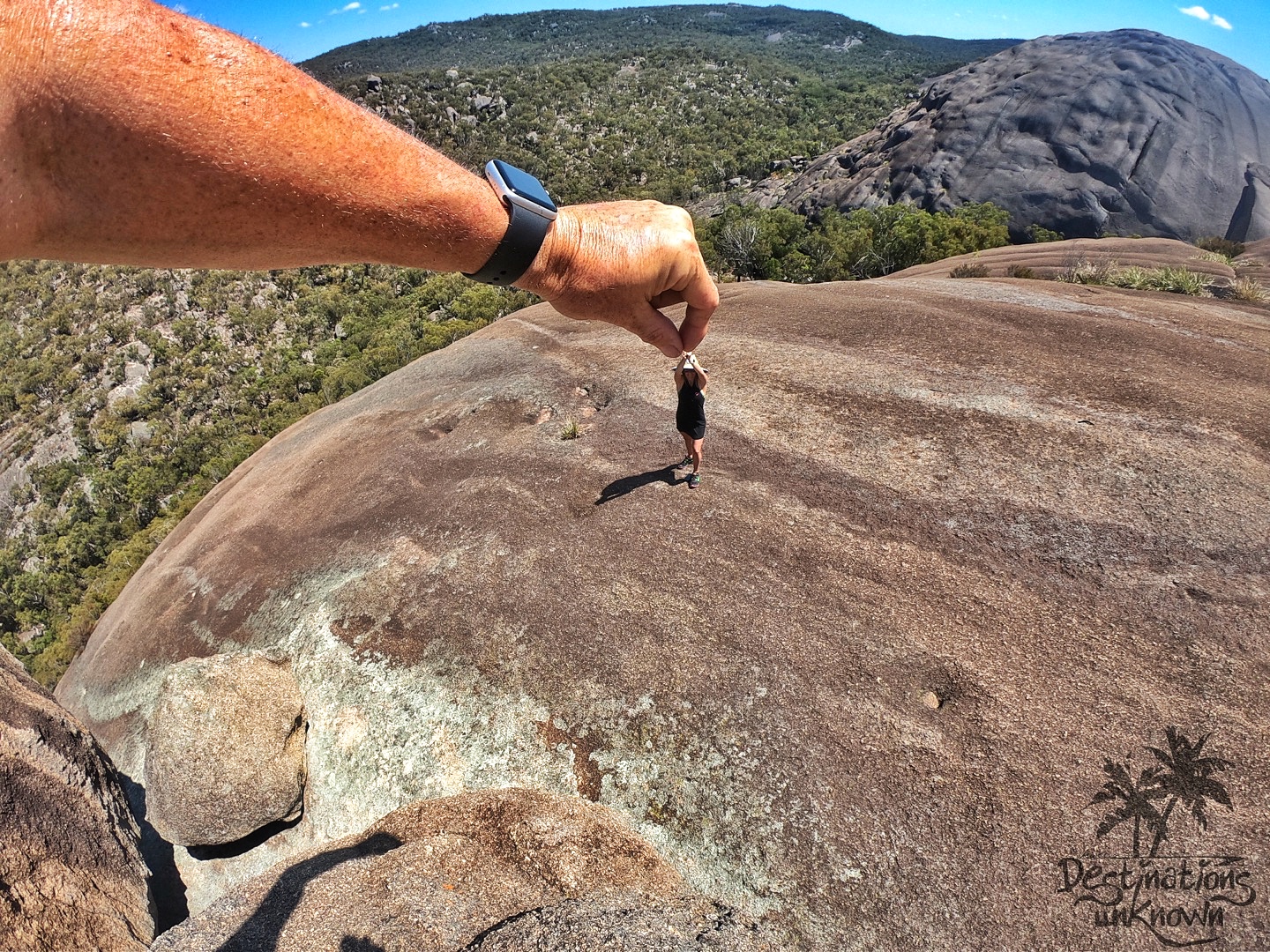 We also walked through, around and Chris walked on top of the Granite Arch as well 😆 It's hard to figure out why it has the name it does … lol. It's a beautiful spot from all angles and boggles our brains as to how the rock just balances on top like that! Come to think of it, there are lots of rocks in precarious positions that we spent ages trying to figure out not only how they got there but how they've managed to stay put!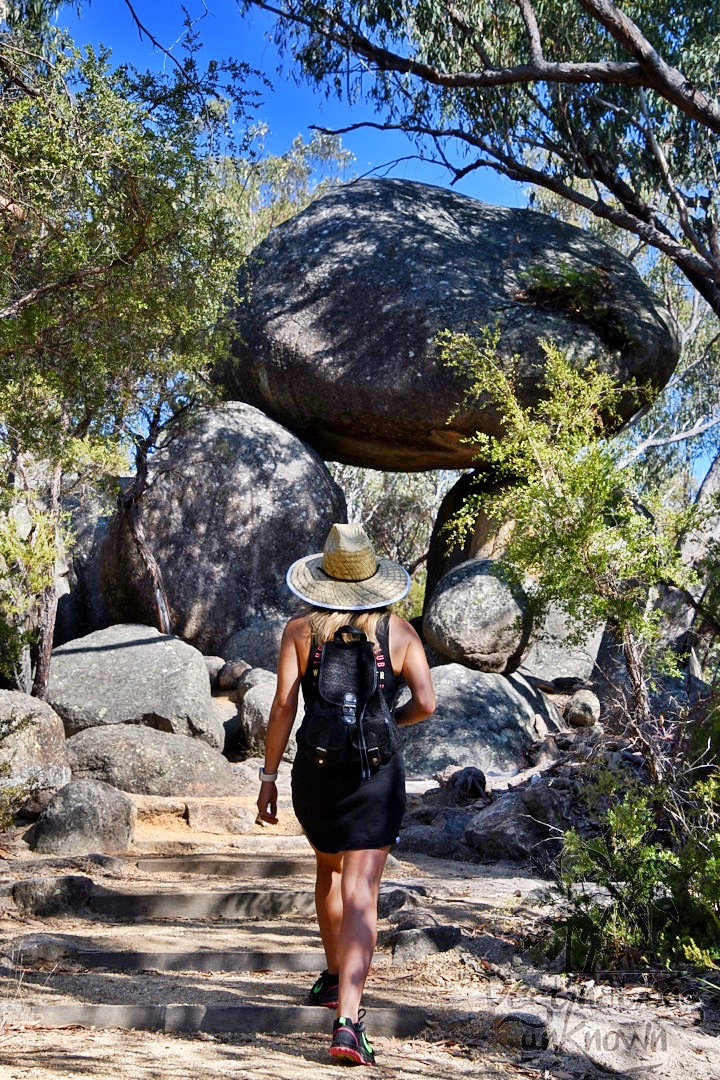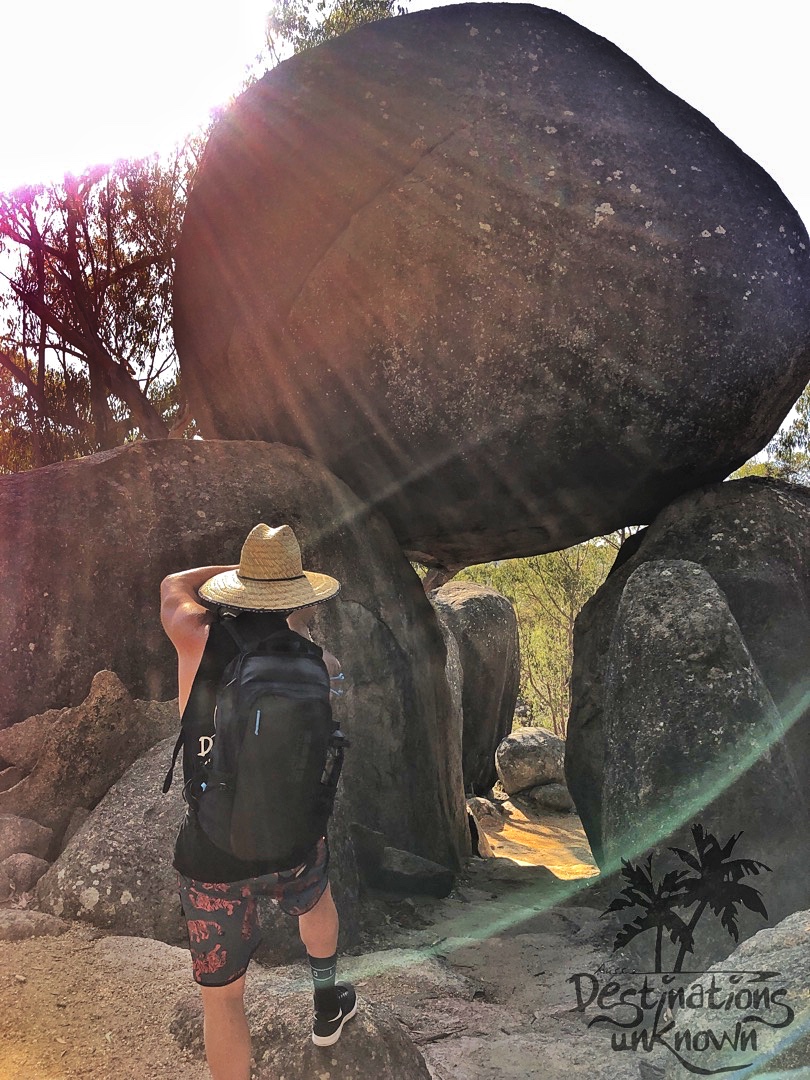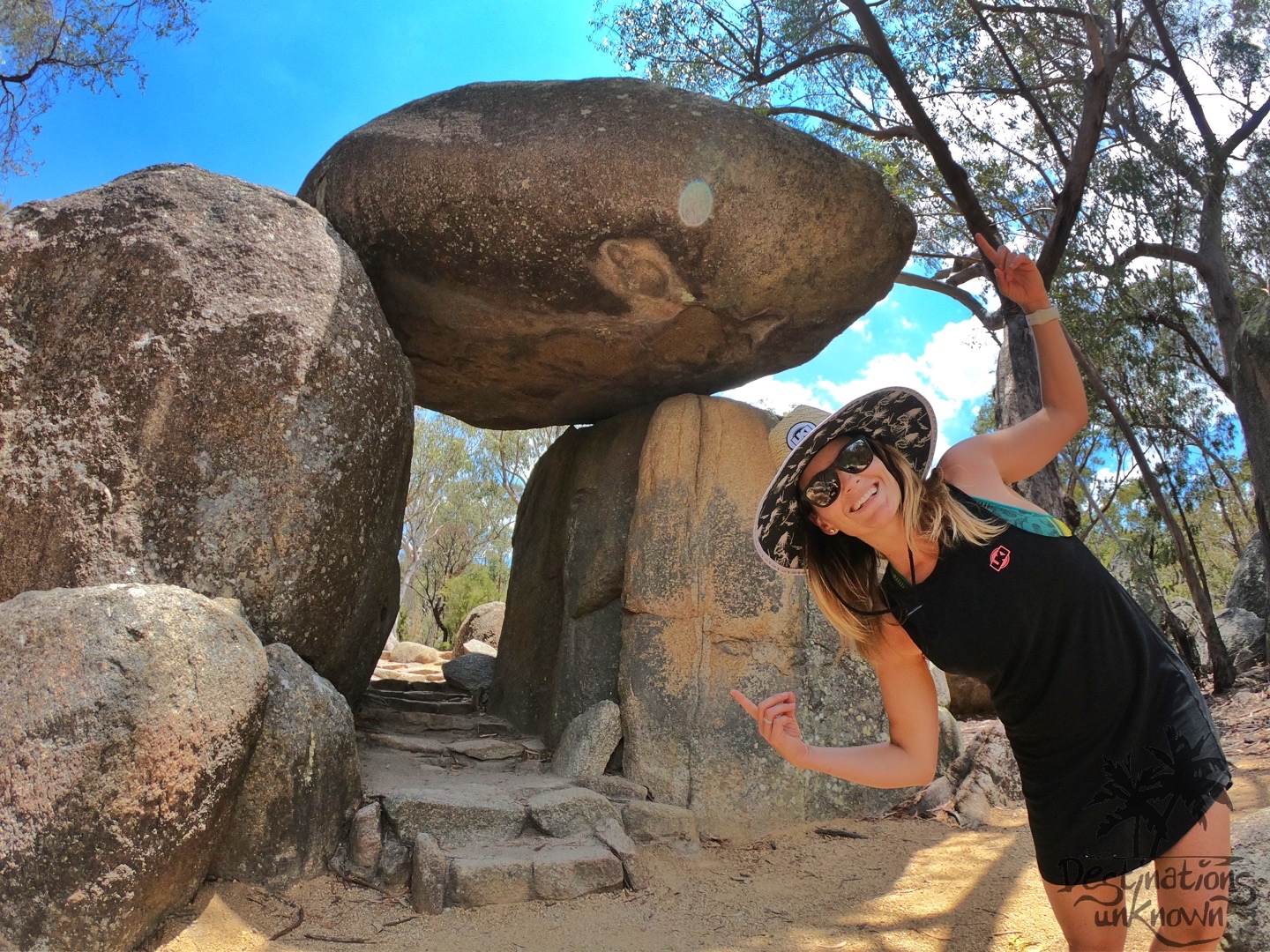 It was a scorching hot weekend with temperatures soaring up into the high 30's, so we made sure we had plenty of water, wore our wide brimmed LSKD hats and headed up the rock early.
We were back at the caravan by midday relaxing and enjoying being immersed in nature in an almost empty camp ground. Something you don't often come across is a gorgeous campground with plenty of empty sites on Australia Day long weekend!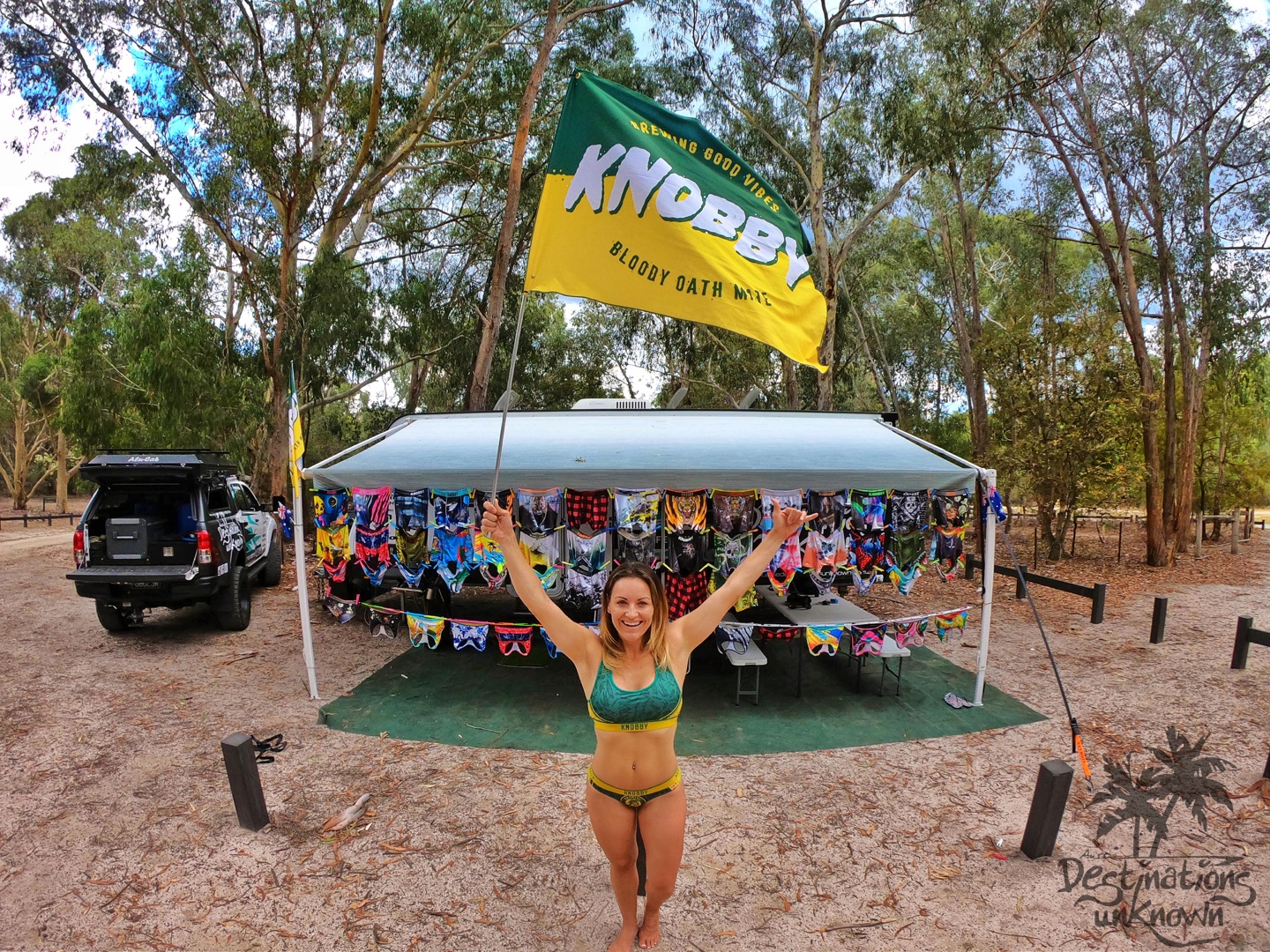 It was the perfect opportunity for us to get out our epic Knobby Underwear collection and snap a few true blue Aussie shots in honour of their Australia Day design. And while there may have been quite a few empty spots around us, we still drew a bit of attention and ended up meeting some great people who wandered over to see why on earth we had done so much washing! We honestly love these undies – we have so many pairs/sets and still look forward to 'Knobby Day' when they show up in our letterbox each month! If you would like your own Knobby subscription, head over to the Knobby website and enter our code 'yhs34y' and you'll get a discount off your first subscription. 
 You can of course purchase a single pair if you don't feel the need to cover the entire front of you van with your intimates like we did here!
Ok, so we may have also done a few sneaky Knobby's shots on top of The Pyramid too. One bonus of getting up early and starting the climb while it was still cool was that we had the top to ourselves for ages! We passed lots of people on our way down … I wonder how it hot must have been for them at the top!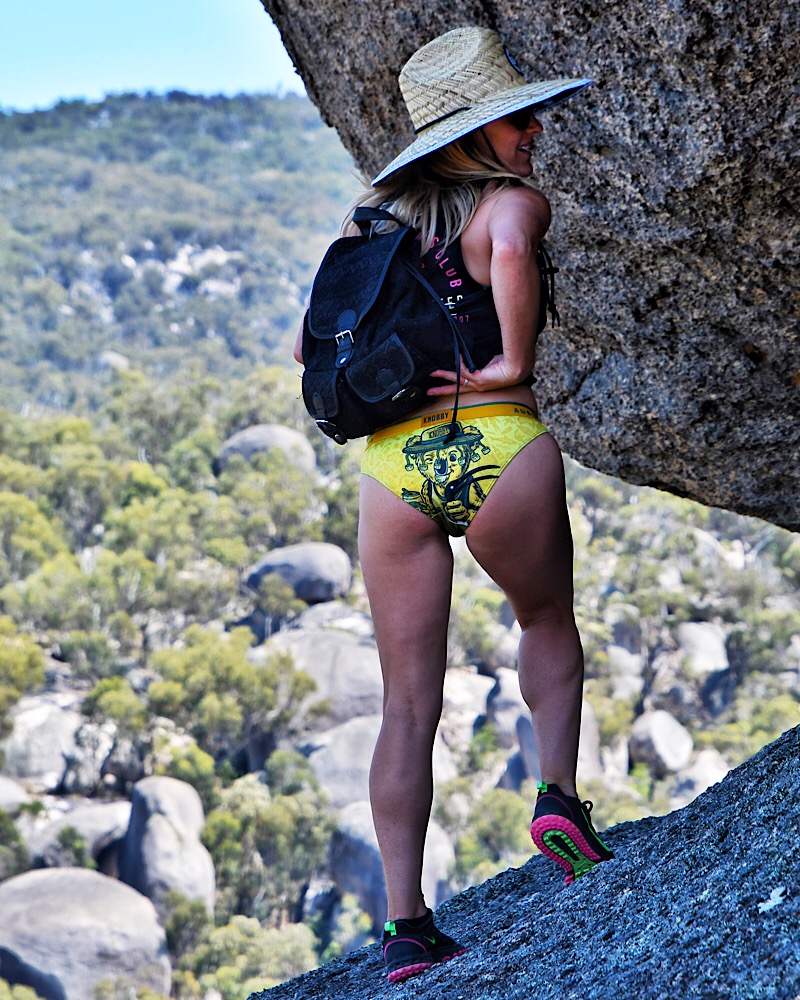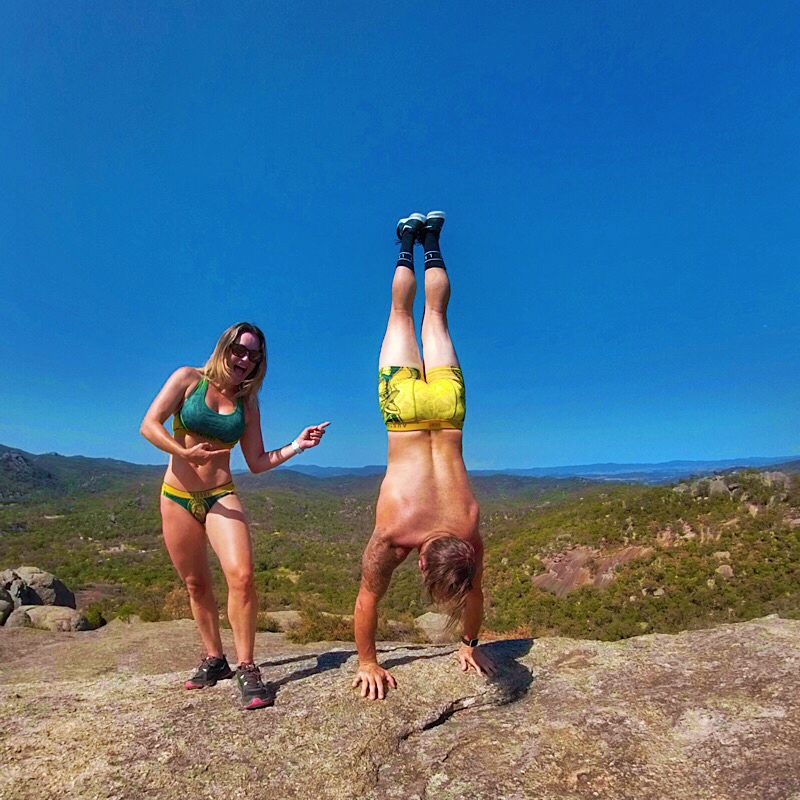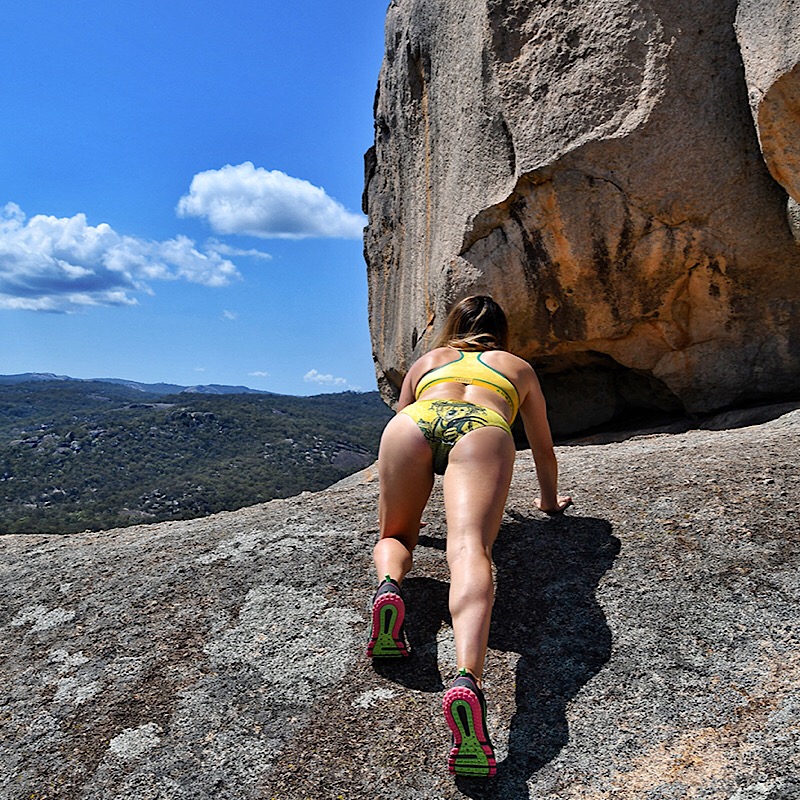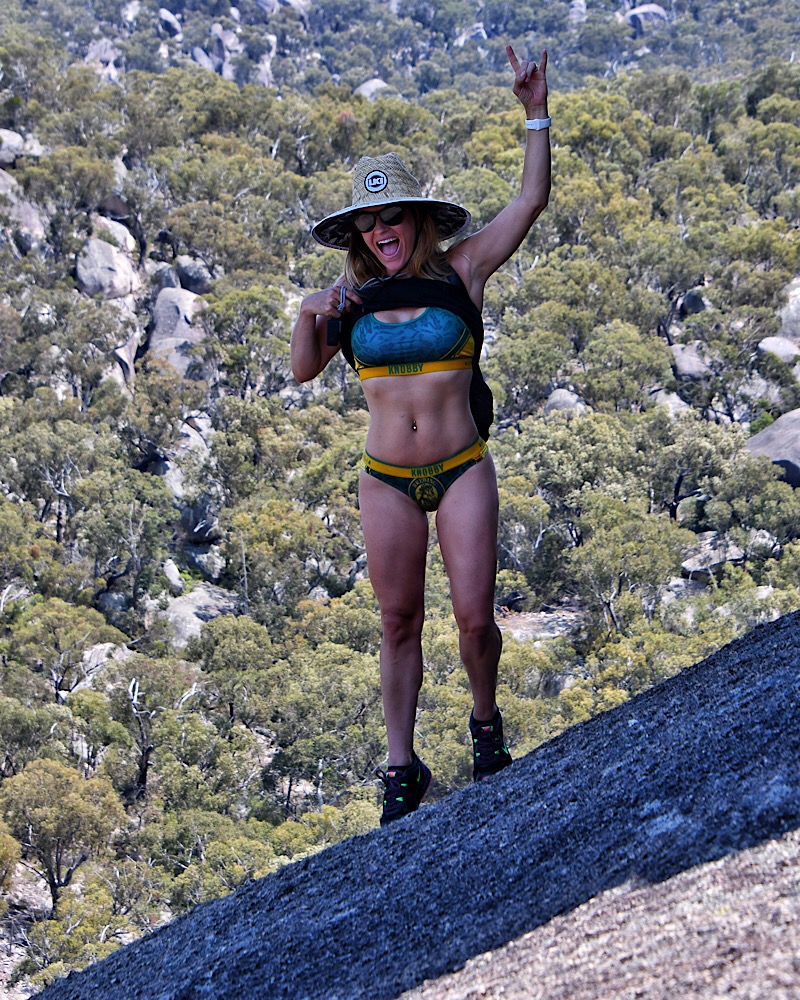 Girraween National Park has been undergoing a severe drought and the campgrounds have been closed for quite sometime. There was no water to the amenities other than toilets and taps. It was such a shame about the showers as they looked fantastic! We usually shower in the van, but I would have used the amenities because they looked so darned lovely 😊
The camping areas usually open for public holidays, long weekends and school holidays operating at half capacity and without showers.
👉🏻 Check out campground status here: https://parks.des.qld.gov.au/park-alerts/16209.html
As it's a national park, fees are quite low. (taken from the above website)
$6.55 per person per night, or $26.20 per family per night;
$3.60 per person per night for students and accompanying adults on approved educational excursions.
Family rate
A family is 1 or 2 adults and accompanying children under 18 years.
The family rate applies to a maximum of 8 people in total.
Free of charge for children under 5 years.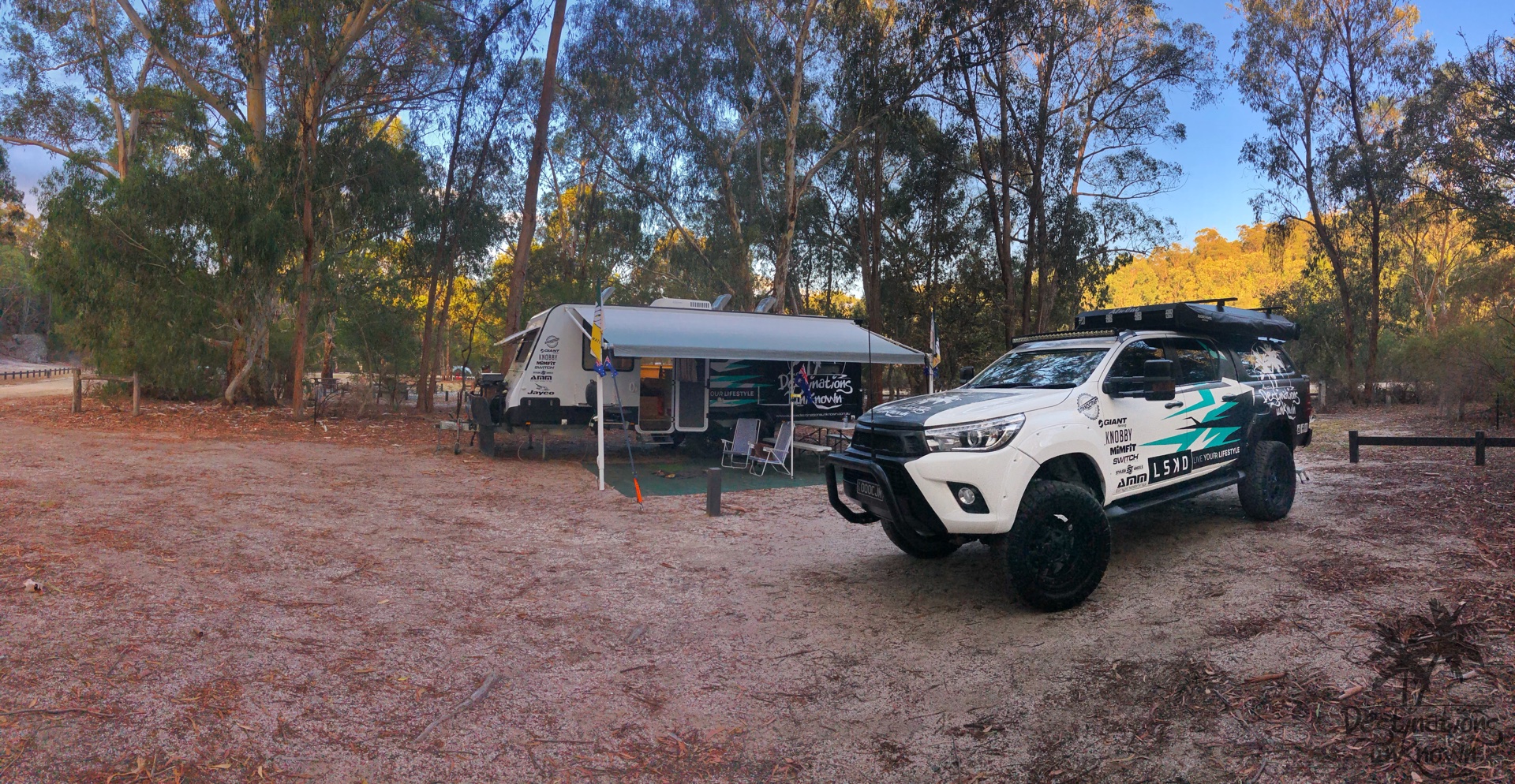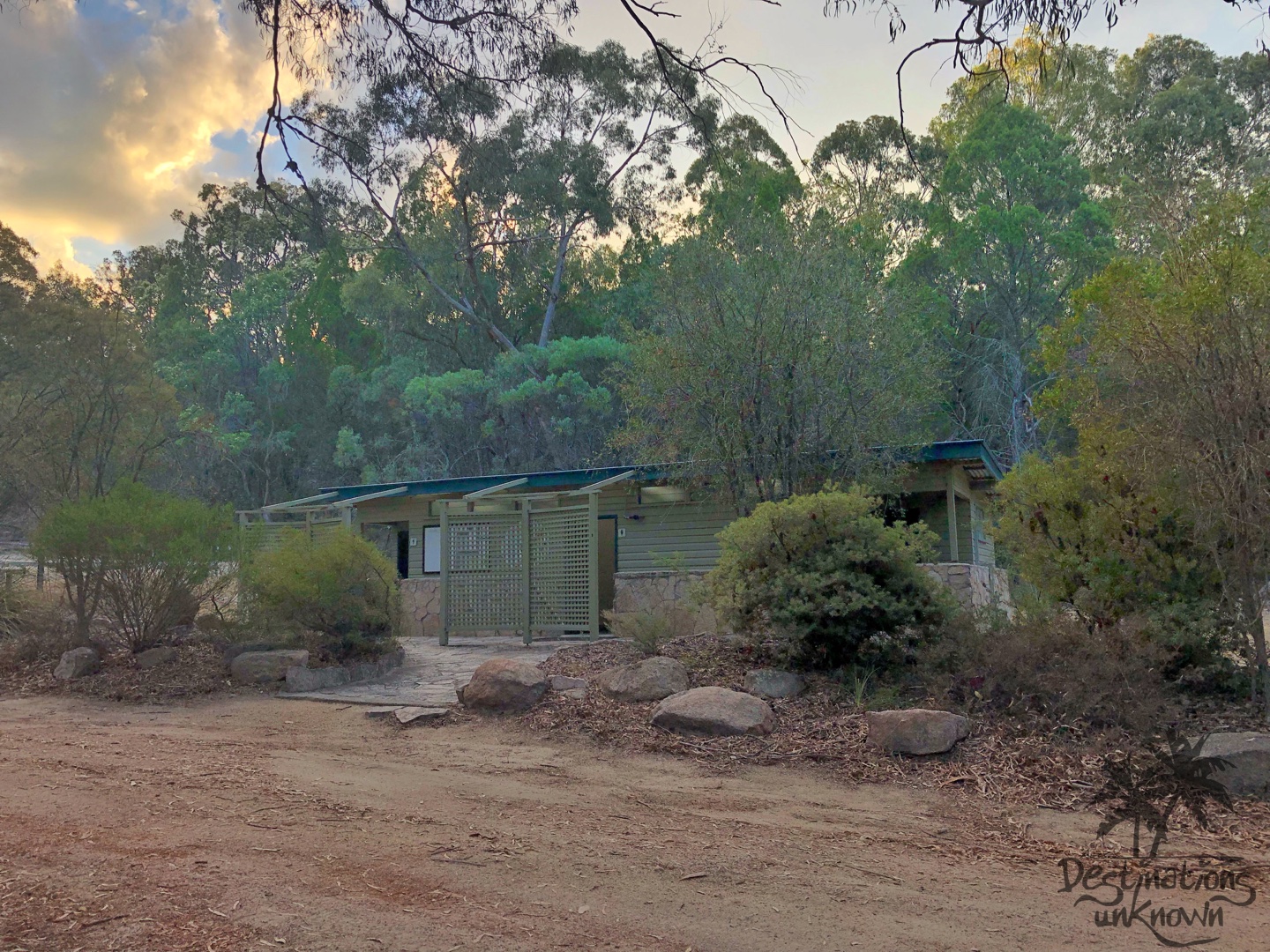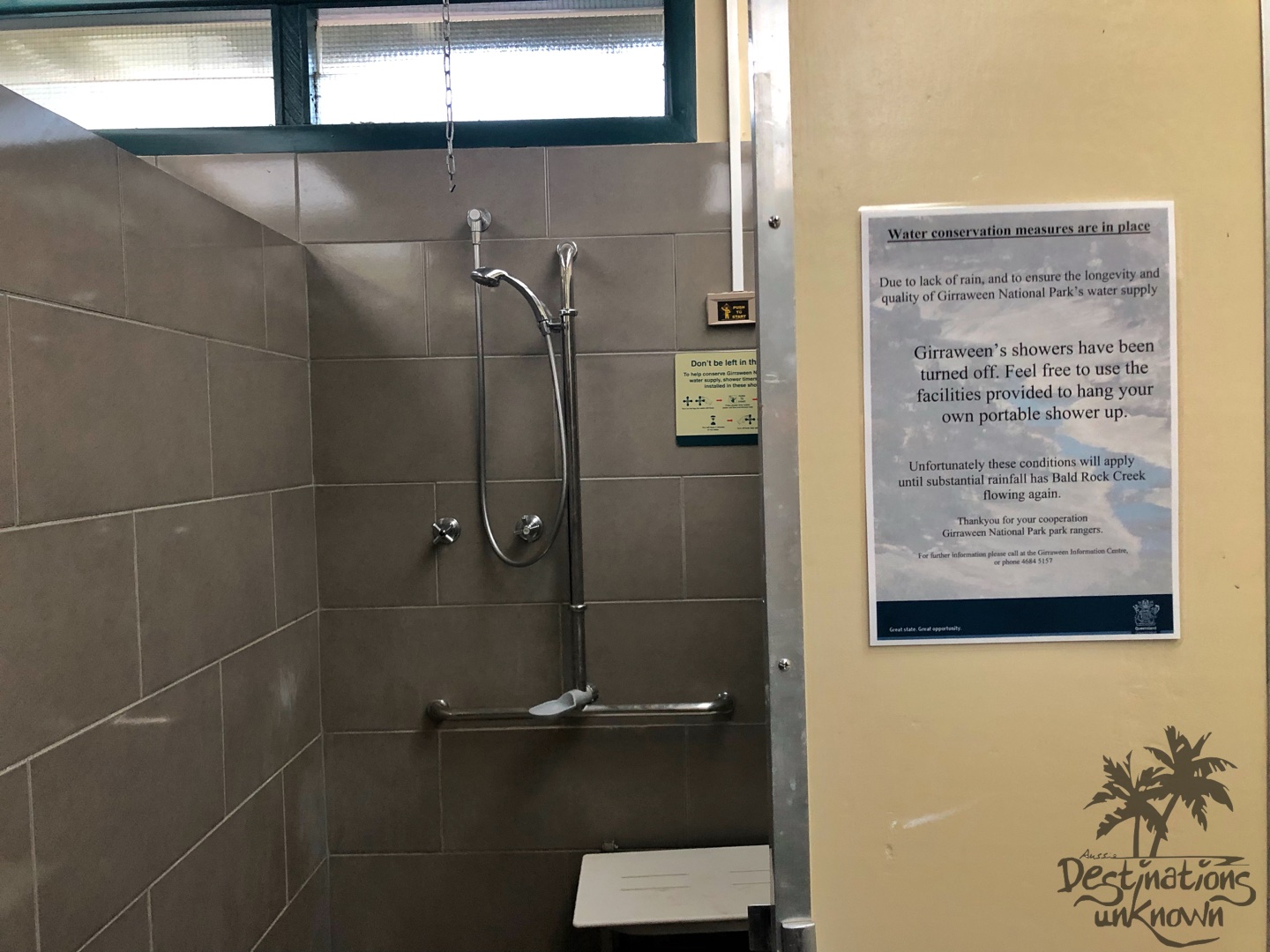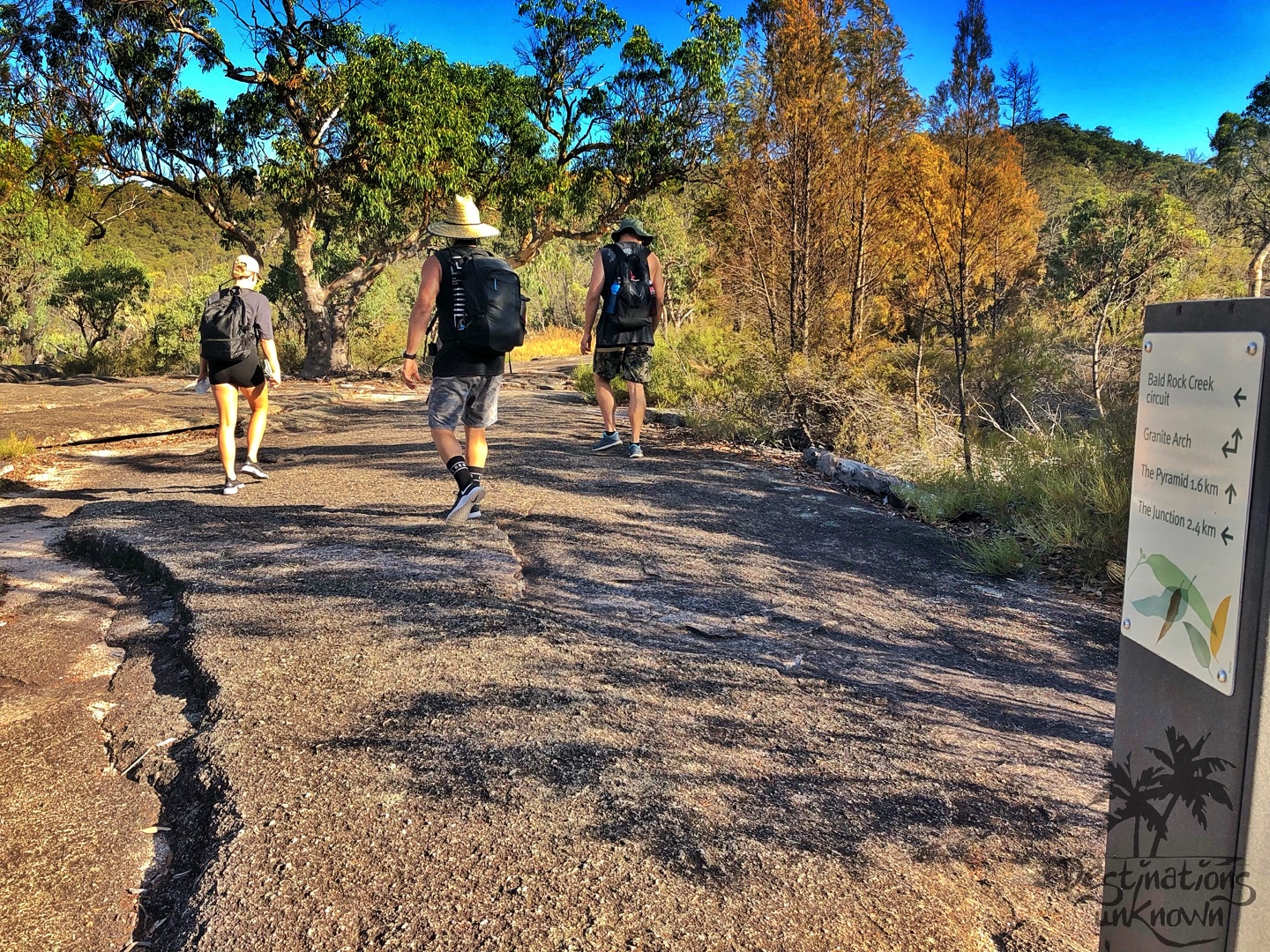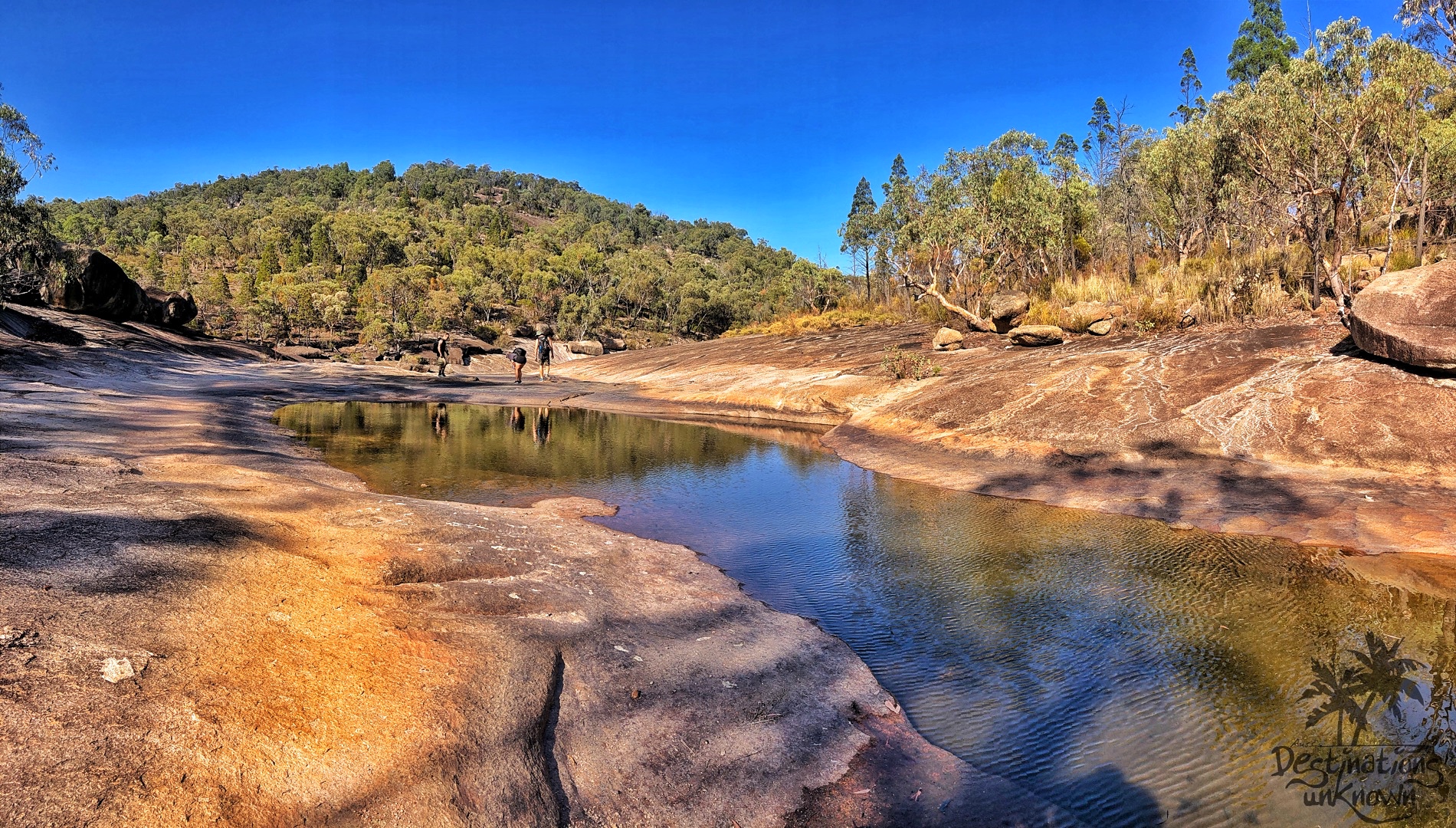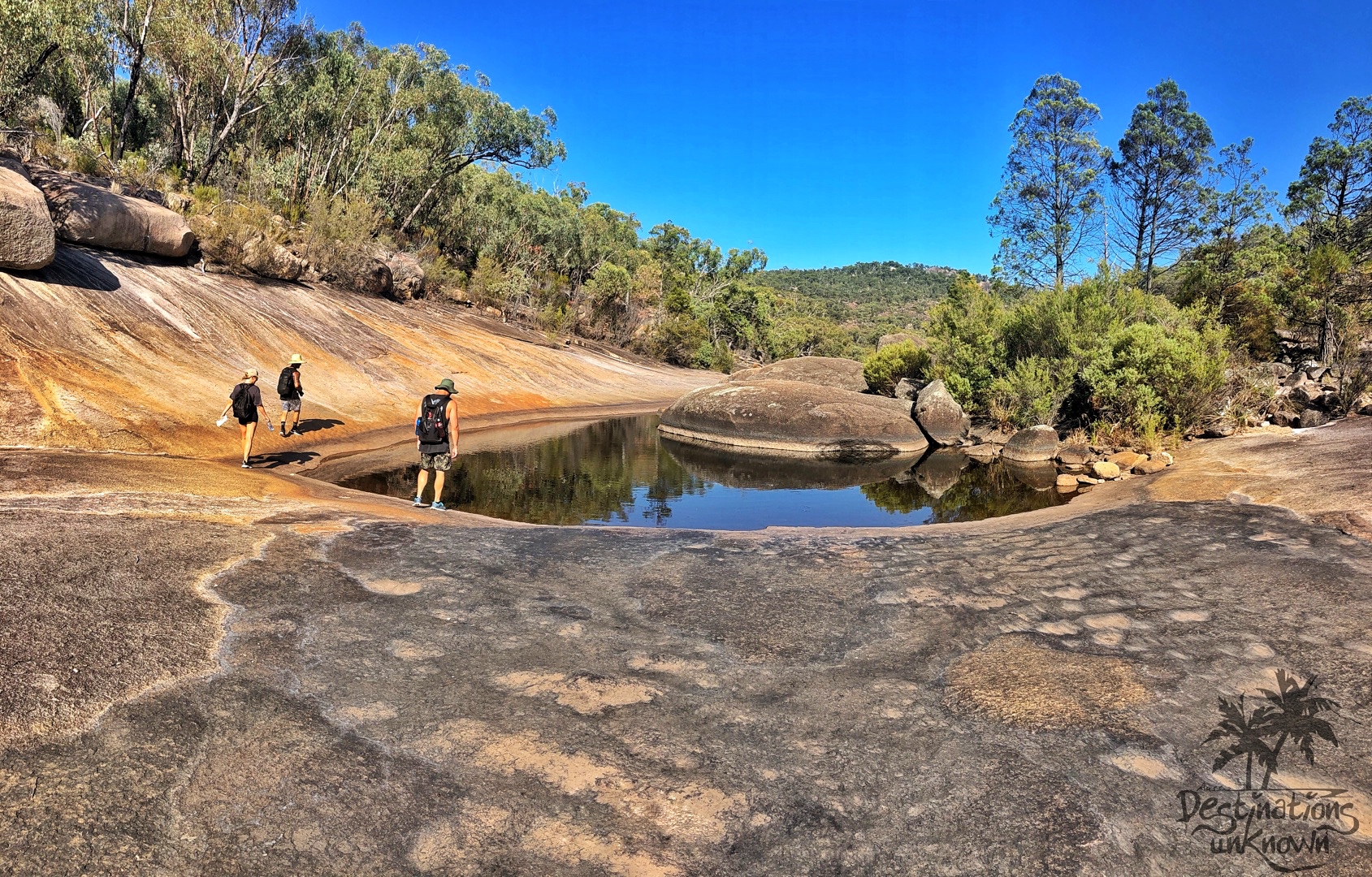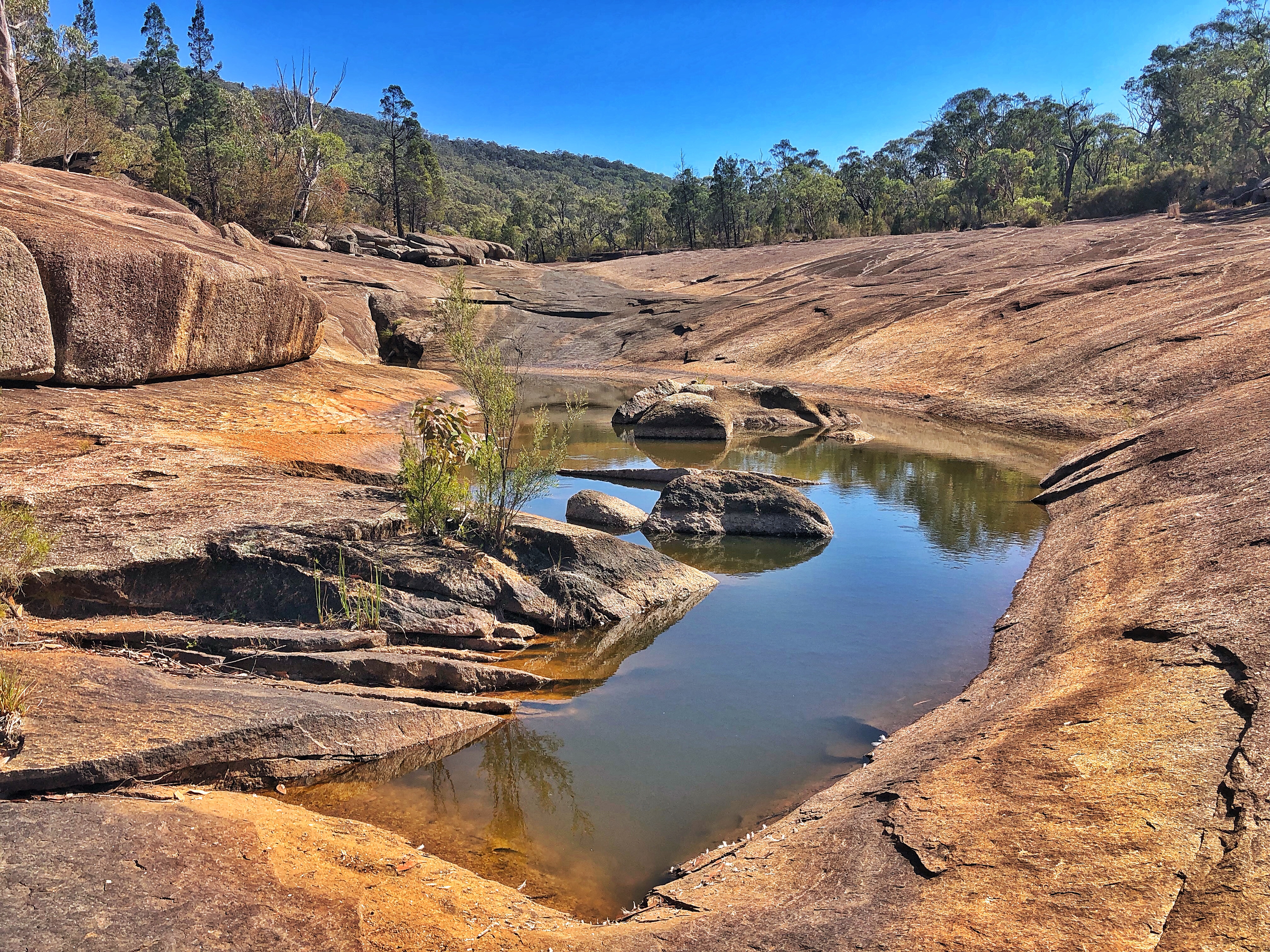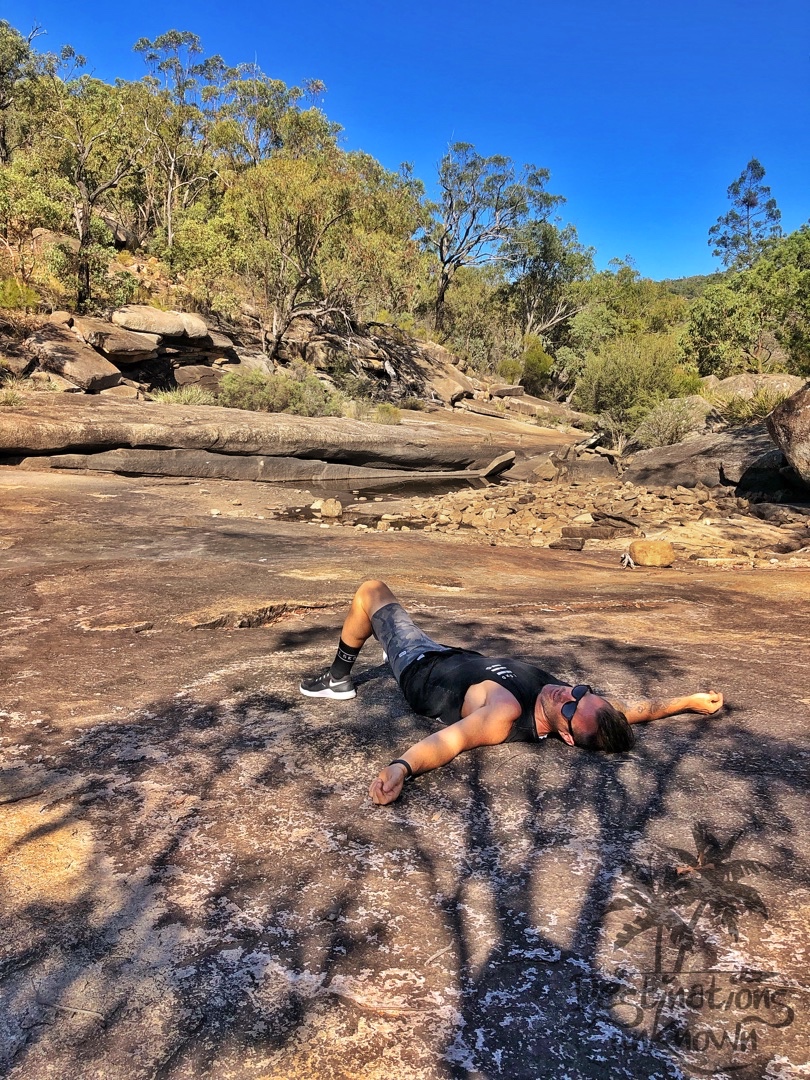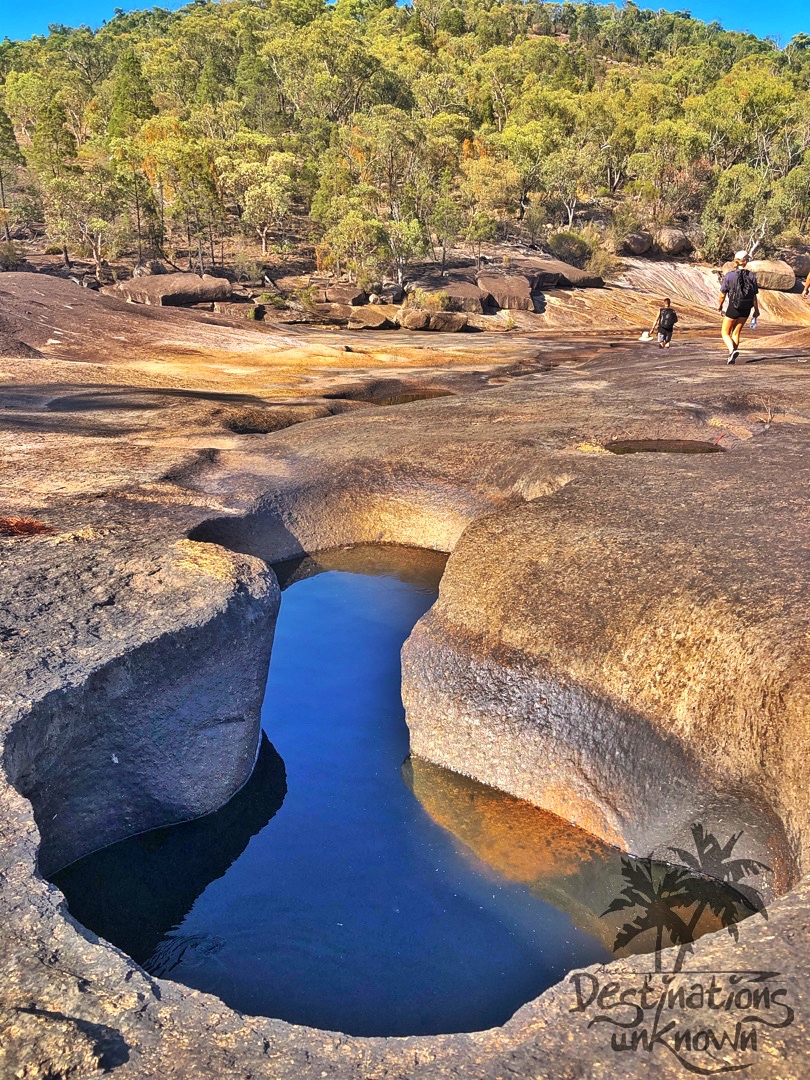 Let's sum up our weekend in three words … HOT … WALKING … NATURE 🔥🌿🚶🏻‍♂️🏃‍♀️
We will be waiting for the water to start flowing again and we'll be back for sure. We'd also like to head back in winter 🥶 ❄️ 😁
Map📍
Girraween National Park
Pyramids Rd, Ballandean QLD 4382
https://goo.gl/maps/6mGRgJgvijy