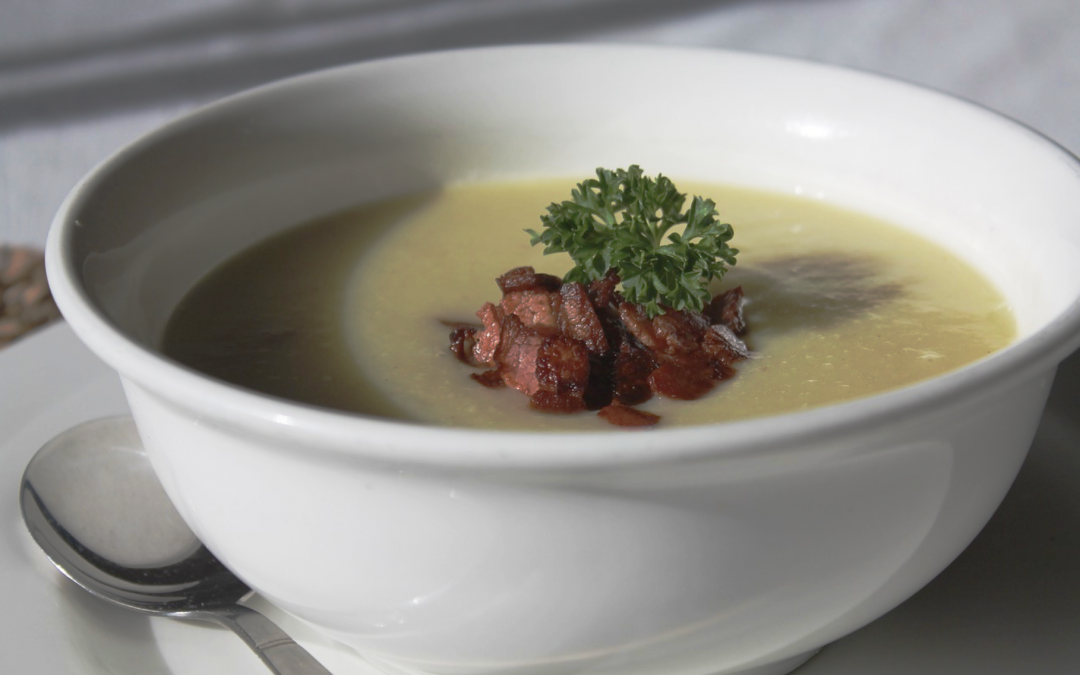 This gluten-free chicken soup is so deliciously creamy and smooth, you would hardly know there's chicken in it!
Ingredients:
50 g parmesan cheese, cubed
500 g chicken thighs, roughly chopped
600 g milk of choice
300 g chicken broth (see notes)
1 large potato, cubed (option to peel)
2 egg yolks
50 g butter
100 g cream
Salt & pepper to taste (I use Herbamere)
Method:
Place Parmesan into the Thermomix bowl and mill 10 sec/speed 10. Remove from bowl and set aside.
Place chicken in bowl and chop 10 sec/speed 7.
Add milk, water, broth and potato and cook 15 min/Varoma/speed 1.
Add Parmesan and, butter and egg yolks and blend 2 min gradually increasing to speed 10.
Add cream and blend 20 sec/speed 10.
Serve as is or with crumbled bacon pieces and herbs of choice.
Note:
If too thick, add more milk or water and blend 20 sec/speed 10.
Substitute 300 g water and 1 chicken stock cube for chicken broth.
I have forgotten to add the cream, and it's been fine!
Be creative and let me know what you come up with in the comments 🙂