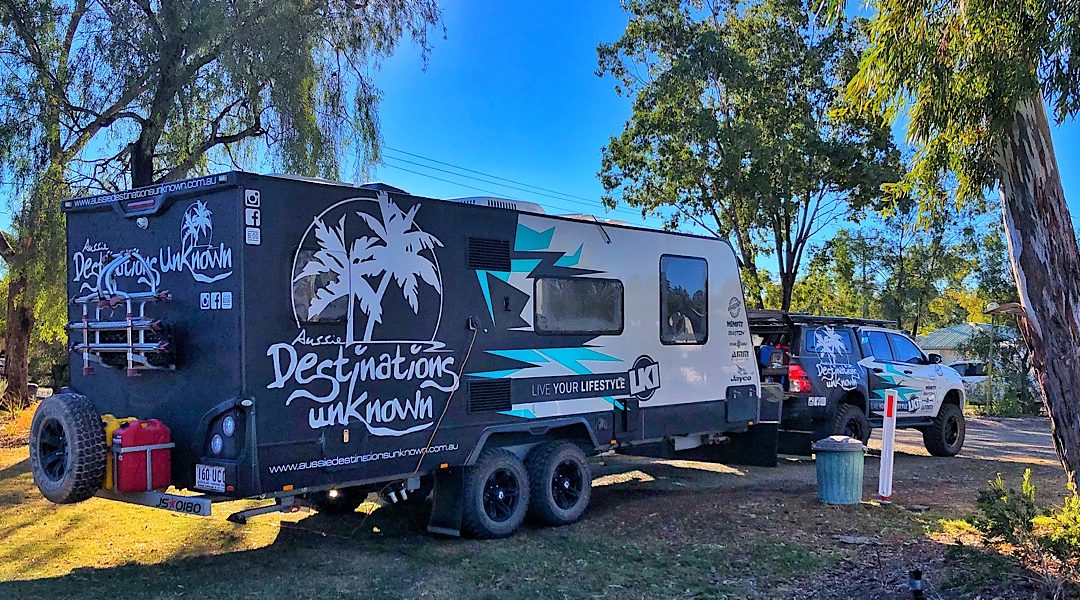 Name: Big Rig Tourist Park
Location: Roma, QLD
Date of Stay: July 14, 2018
Type of Park: Town
Rating: 3.5
Description:
We pulled in a bit before 3:30 on our way back from the Big Red Bash out on the edge of the Simpson Desert. It's a Top Tourist Park and had the best reviews when we were looking up where to stay.
The guy behind the counter was friendly and we found our site easily.
Chris didn't want to unhook the van, so we just pushed back past the slab. We didn't even hook the water up as we had plenty left in the tanks.
The girls went over to check out the lovely little (unheated) pool and I had a wander around the park.
It's located right on the road, but traffic noise wasn't a problem at all from where we were parked.
The amenities are dated but clean and well maintained. There are 2 toilet and laundry blocks, a camp kitchen and a small swimming pool. There are also cabins as well as van sites.
It's not a huge park but has all we needed for our stopover.
Facilities
2 amenities blocks
Laundry with $4 machines
Small, cold but lovely looking swimming pool
Camp kitchen with toaster, kettle, tables, sinks, fridge and an old BBQ.
Dump point
Wi-fi
Staff
The gentleman at reception was pleasant and helpful.
Sites
A combination of (powered) slab and grass sites; some level and some not. Some were bigger than others.
Positives
Minimal road noise, even though on a main road.
You can walk to the Big Rig Tourist attraction.
Short walk to shops and pub.
Convenient overnight spot
Next door is a lovely park with ducks, geese, wild water birds and picnic tables.
Negatives:
No fence surrounding the park = no security
Older amenities that could use a makeover