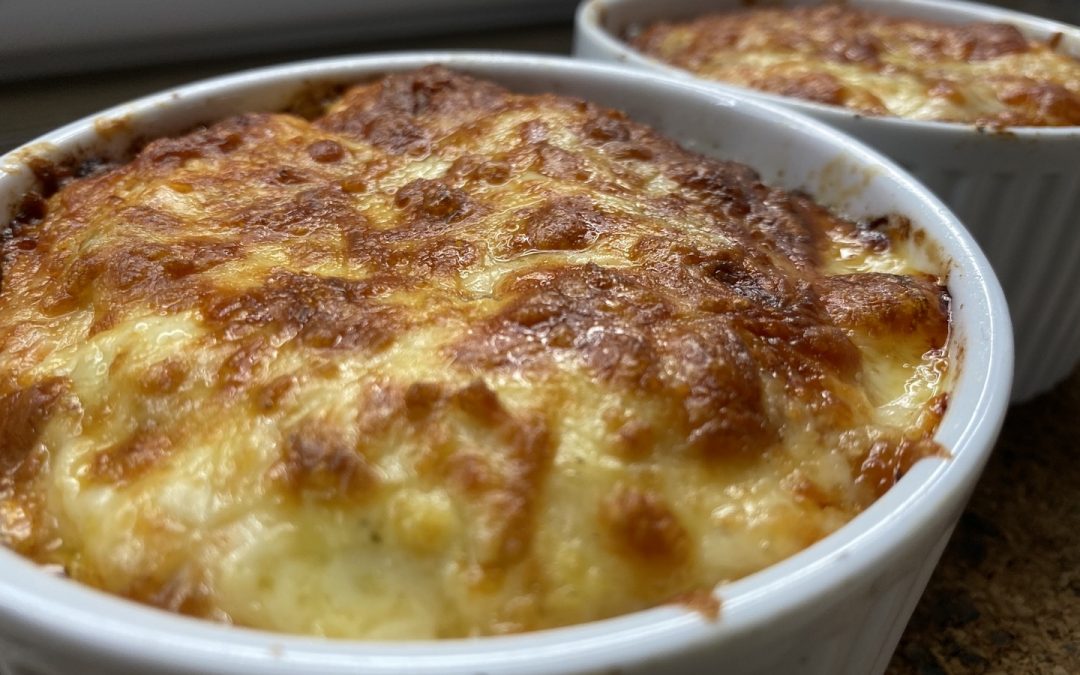 Easy, delicious and made with almost no mess, these cheesy veggie cups will surely become your new favourite dish! Simply mix all the ingredients together and pop them in the air fryer. This is also low carb.
Serves 2
Ingredients:
Spray oil
3 large eggs
1 cup diced veggies
3/4 cup grated cheese + extra for topping.
2 Tbsp cream
2 Tbsp milk
Herbs and spices (I use Herbamere)
Method:
In a medium sized bowl, whisk eggs, cream, milk and herbs/spices.
Add cheese and vegetables and stir to combine.
Spray whatever dish you will be cooking them in with oil.
Divide mixture beween dishes.
Bake in air fryer for 12 minutes at 180C.
Add remaining cheese and cook for a further 4-5 minutes or until cheese is golden and bubbly.
Tips:
Can be cooked in a regular oven, simply allow oven to pre-heat before cooking and adjust cooking times to suit.
This is a delicious breakfast dish.
Play with your flavourings. Garlic, paprika, onion powder, different herbs etc.
Add some crumbled bacon and spring onion.
I use ramekins but you can cook this in one bigger dish if you prefer. Adjust cooking times to suit.
I keep little frozen packets of veggies in the freezer as it takes up less room. I use one of these for my veggies.
Serve on its own or with 1/2 an avocado or side salad.