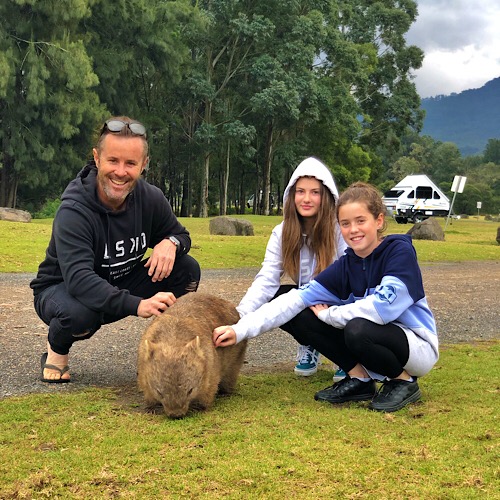 The first time dad has ever been worried … of course we're all scared to death.
We were driving through a mountain range down an extremely steep, slippery road and were all scared for our lives.
When mum had found what sounded like an amazing free camp on Wikicamps (Bendeela Recreation Area), one person's comment has mentioned 'windy, slippery roads' – and we were finding out first hand exactly what that person had meant! '
One wrong move and we're 'dead meat,' that's what dad said anyway.
Not to mention we had a 3 tonne caravan dragging behind us, making everything 100 times more difficult!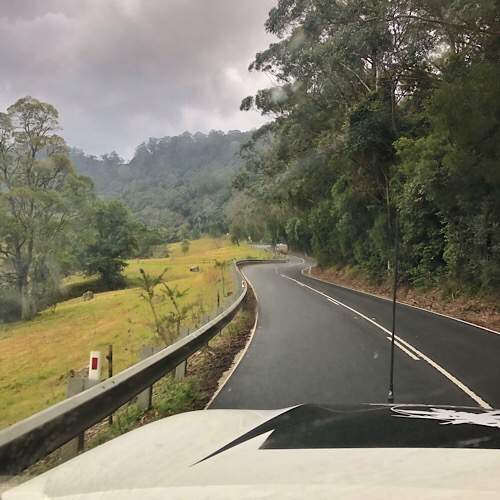 We finally make it through the steep mountains and get to a cute, one street country town. There are loads of little shops and cafes lining the main street, and a lovely old bridge that crosses a small ravine with a gorgeous river flowing underneath.
When we finally arrived at the free camp mum found on Wikicamps, we saw tonnes of wombats and kangaroos, some ducks and even a black cat!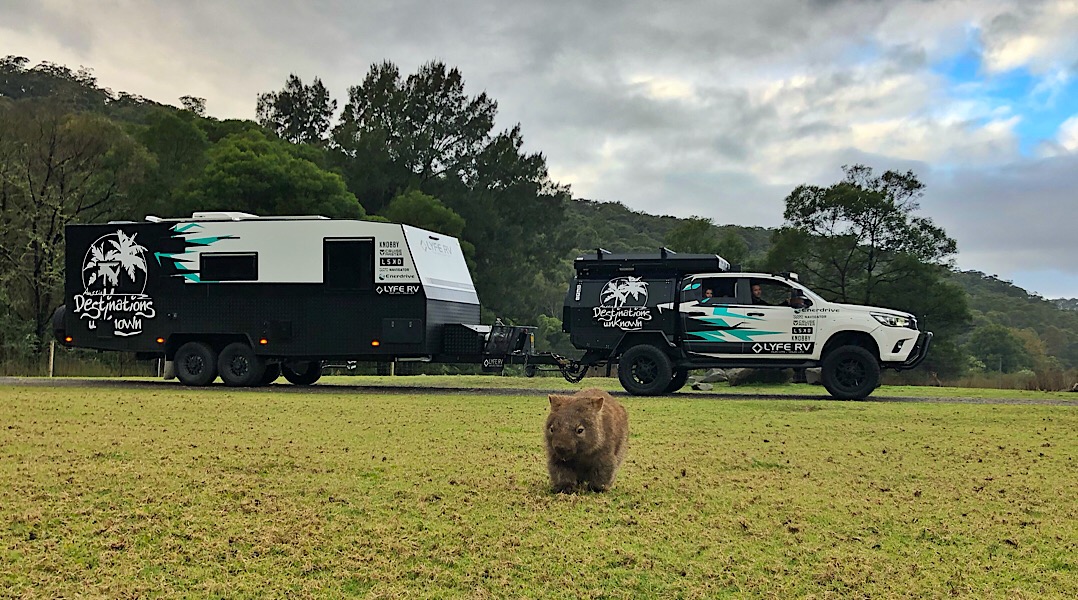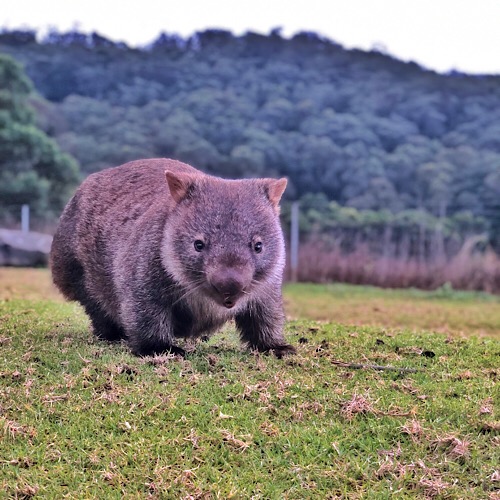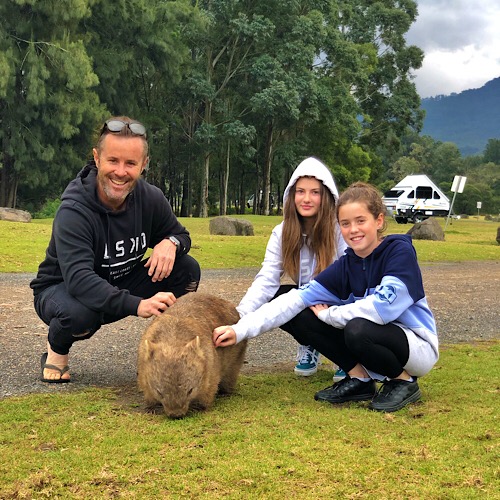 We wandered around the campsite for a while, following a pathway that led us through some bushes to a stunning lake called 'Lake Yarrunga'. The reflection of the surrounding trees on the water was absolutely beautiful.
Lake Yarrunga was formed when the Tallowa Dam was constructed in 1976, it's an extremely important lake, as it is a part of the water supply for Shoalhaven, Illawarra and Sydney.
Lake Yarrunga is absolutely gorgeous and is filled with plenty of wildlife including platypus, ducks, birds and heaps more. And yep – I read all that information from a sign near the lake 🙂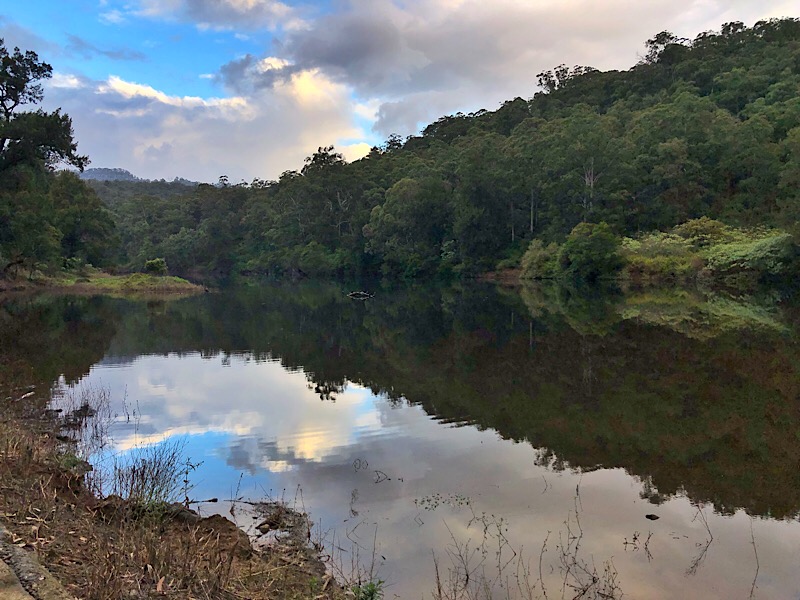 As we were taking in our surroundings, we noticed that we could hear our voices echoing throughout the hills! We were standing on the wooden ramp cooeing and shouting into the hills, just to hear our voices talking back to us. We did that for about 20 minutes, until mum came over and told us to be quiet because we were echoing throughout the whole campsite. Oops.
We walked back to the caravan and decided to relax out the front and enjoy the views. It's so green and so peaceful. Soon after, we decided we were starving and begged mum to cook us dinner, so we could hurry up and eat s'mores after.
For dinner, mum had cooked a beef and vegetable stew, and it had cooked in her thermal cooker while were driving. We ate it with a side of potato bread that tasted delicious! Who knew bread made out of mashed potato could taste so good? After that, we finally got to do what we had all been waiting for since we left home in Queensland, eat s'mores!
Although it wasn't how we expected to, it still tasted delicious.
This whole trip we have been looking forward to sitting around a warm, cozy fire and toasting our gigantic marshmallows on the long pointy sticks we'd specially hand picked from the bush, smearing the melted marshmallow onto chocolate covered biscuits. But sadly we aren't allowed to have fires where we were staying. So instead of eating them around the fire, dad lit the gas burner in the Dometic outside kitchen and we toasted the marshmallows that way. We had just picked up our brand new caravan, and we are super happy it's got a slide out kitchen. I just hope we get to have s'mores again tomorrow night!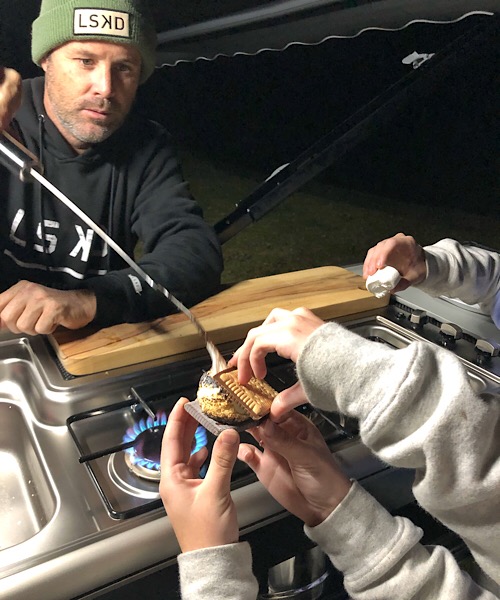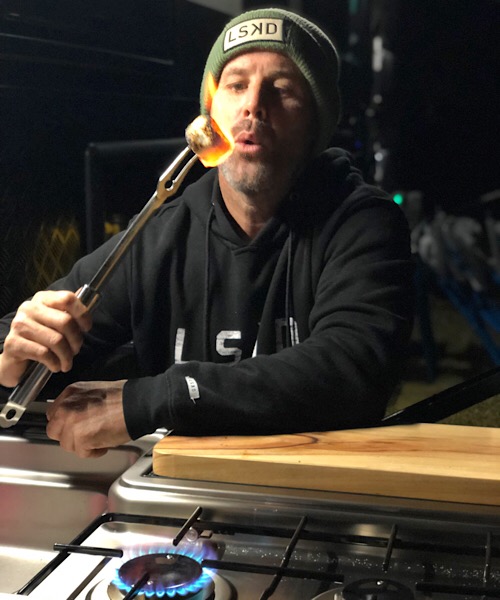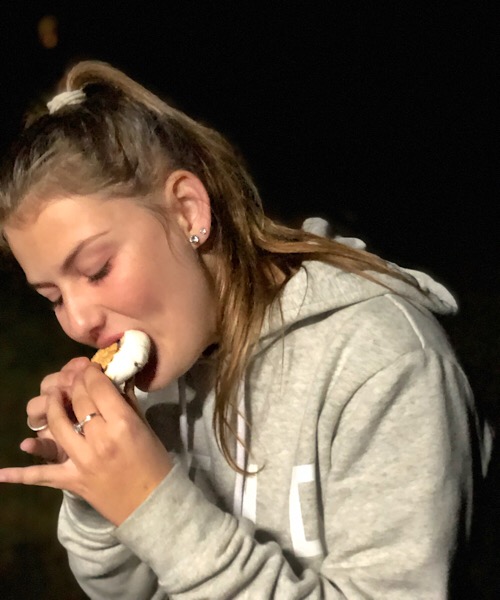 Next day: Kangaroo Valley to Bulahdelah River
We woke up to a nice warm caravan, with the smell of porridge wafting through the air. Mum and dad had woken up early to have a nice, peaceful breakfast without us kids making a racket. After we had brekky, we hooked up the van and drove off to our new destination, Bulahdelah.
On our way dad insisted we stop at one of his favourite pie shops called 'Heatherbraes Pies'. Mum got her favourite steak and mushroom, dad got a Jillaroo, and Aylah, Cooper and I all got an original beef pie. Once we all finished, our bellys were full and we were absolutely delighted with the delicious pies.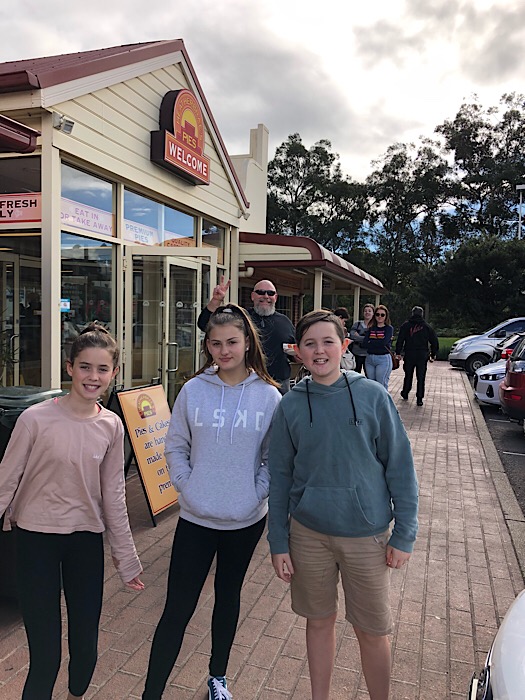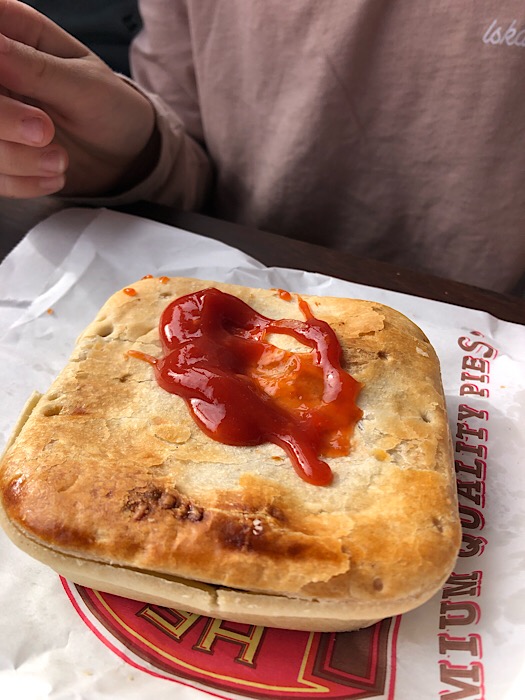 Soon after several stops at service station, we finally arrived at Bulahdelah. It's a beautiful free camp right next to a gorgeous river that has plenty of space for heaps of caravans, tents, camper trailers, ect.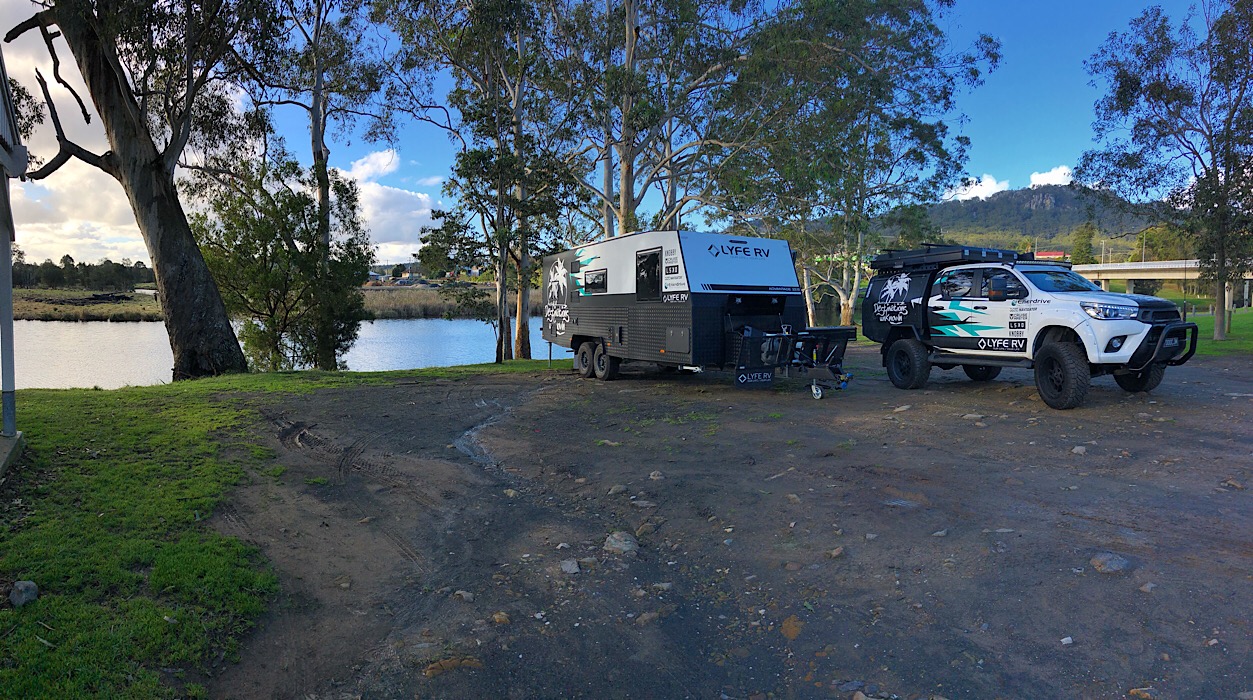 About 10 minutes after we arrived, we spotted a rope swing hanging out over river. We all desperately wanted to swing off it, but it was way too cold to go swimming. Cooper being the person he is, decided to show off to everyone how cool he is by swinging into the river without falling off. That didn't go to plan. The first swing Cooper had, he slipped off the stick and landed strait into the river! We all burst out laughing as we all watched Cooper walked out of the muddy river with shame and embarrassment.
Of course Aylah wanted to have a go after Cooper, so she took of her shoes and grabbed onto the stick. She was hesitating for about 5 minutes until finally she built up the courage to swing over the river. We were all 100% certain she was going to fall in, but surprisingly she didn't! She even swung 10 or more  times and still didn't fall into the river. That really did shock us all.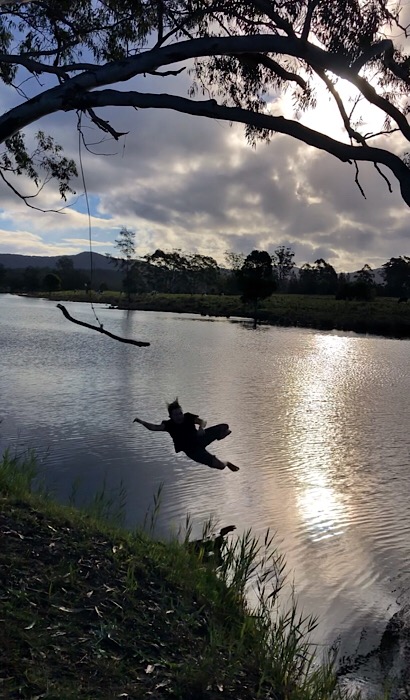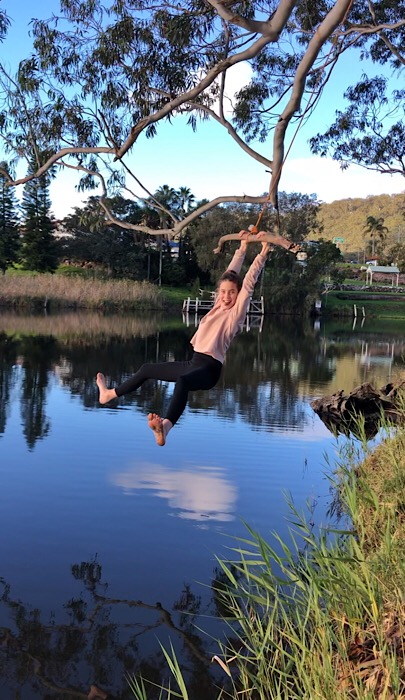 And then it was Golden Hour! Time to snap a few pics as the sun set over the Myall River.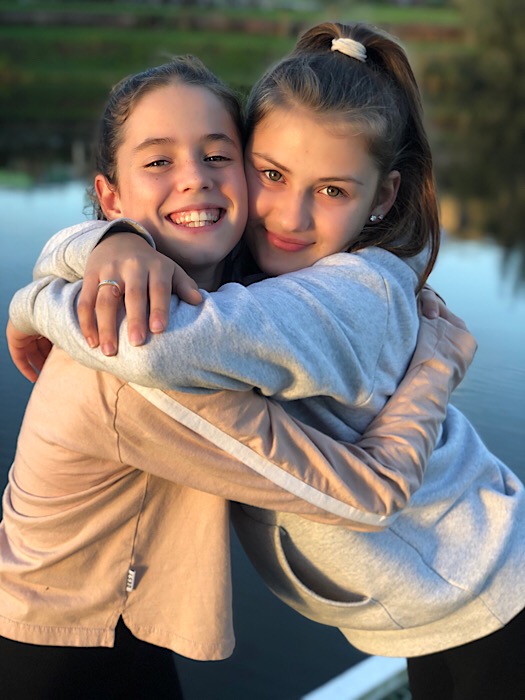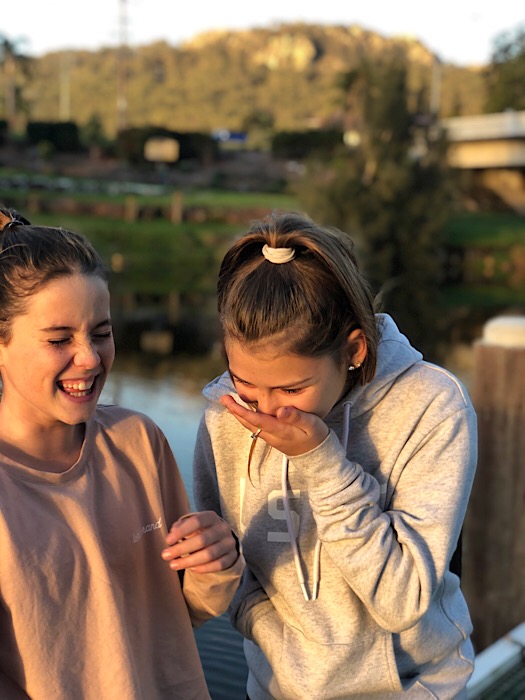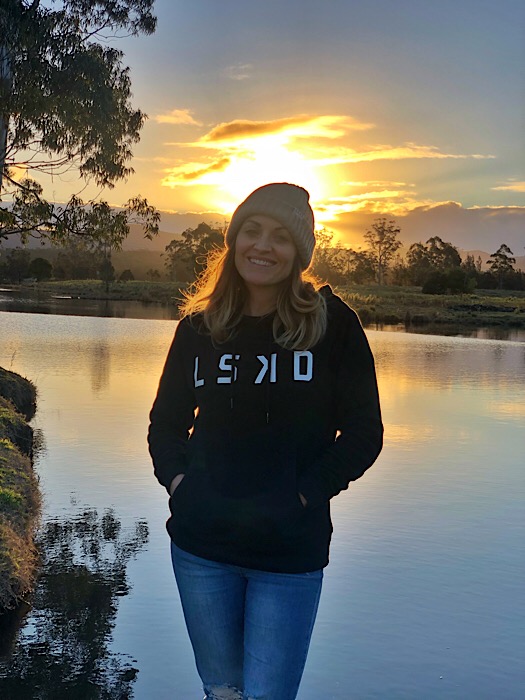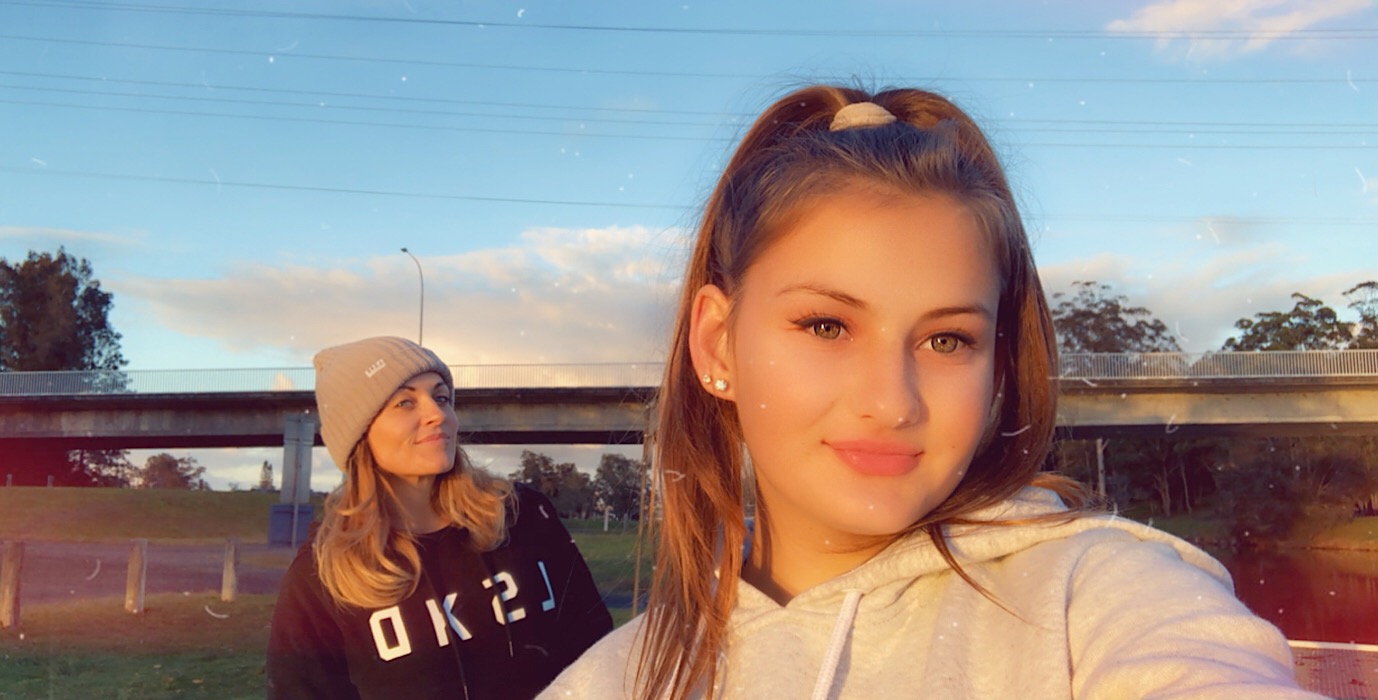 Later on we collected some rocks and made a fire pit. We grabbed the wood from our Navigator bags the that we had collected and dad had cut with his new chainsaw and began to build our fire.
The sun sank slowly, casting an orange glow. Birds were flying down the river, over the water and looping back around. Mum obviously decided to take photos of the sunset and they turned out amazing.
The campfire was lit, the chairs were set in a circle, relaxing music was playing from the caravan, everyone was sitting around the fire and everything was perfect.
A bit later dad cooked up some delicious meat patties on the slide out kitchen and mum put together some hamburgers for dinner. Aylah, Cooper and I sat around the fire and demolished our burgers faster than the parents could even make theirs! And of course we had s'mores after!
We had some Colourful Fire Packets (that you can buy from our online store here! https://www.aussiedestinationsunknown.com.au/product/colourful-fire-packets/) and dad decided it was a good time to toss one in. Lucky we had already eaten our s'mores as you can't roast marshmallows with the colorful flames bouncing around. It did look beautiful though and was an almost perfect night. We finally got to roast our marshmallows over the open, warm fire, sitting under the stars enjoying each others company.