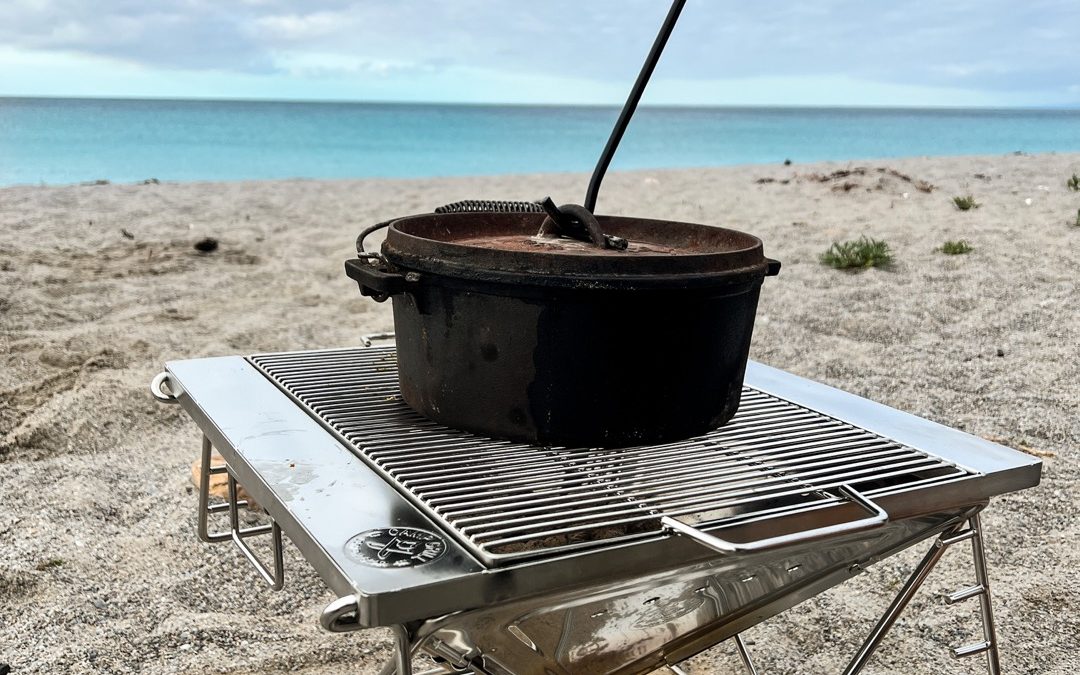 This healthy and delicious Chow Mein, cooked in the camp oven is quick, easy and somehow more satisfying than any other chow mein you will even taste. Try it and see! This is a low carb/keto meal which is why there are no noodles. Please add them if you like!
Ingredients:
1 Tbsp. olive oil
500-600g beef mince
2 garlic cloves crushed
1 large onion, diced
2 large carrots, diced
1/2 large cabbage cut in half, finely sliced
1 1/2 Tbsp. curry powder
1 Tbsp arrowroot flour (optional to thicken)
1 cup beef stock/bone broth
1/2 cup oyster sauce
1 Tbsp. soy sauce
METHOD:
 Preheat camp oven.
Heat oil, add mince and onion and stir until beef is browned.
Add curry powder & arrowroot flour (if using) and stir for about 1 minute .
Add stock/broth and sauces and stir for about 2 minutes.
Add carrots and cabbage and cook, stirring for about 15 minutes until the liquid has mostly evaporated and the cabbage is soft.
Serve and enjoy!