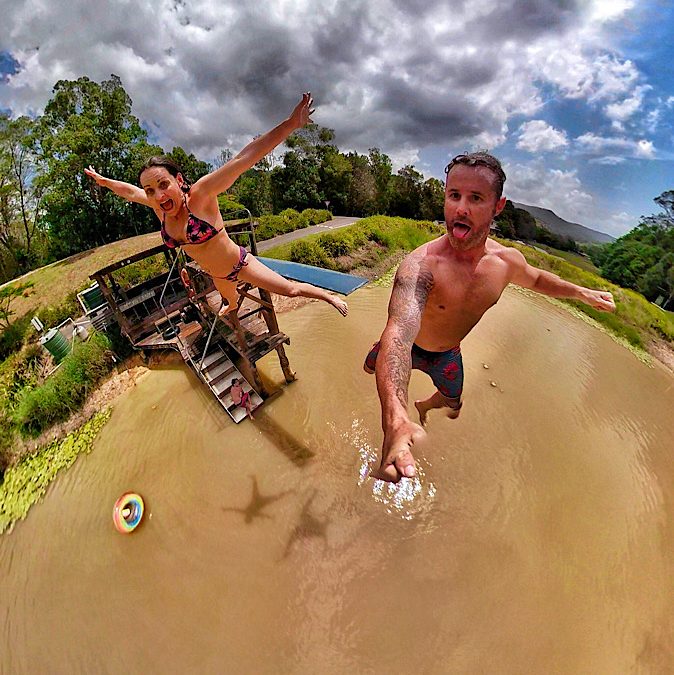 Hosanna Farmstay is where we just spent the most incredible weekend. We have been once before, over 5 years ago with the kids and always said we would return.  I have no idea what took us so long!
We did notice a few pretty big changes this trip with the main one being the lack of water. On our last visit the creek was running through the campground and we splashed our way through a water crossing to get to our campsite … now the creek bed is dry with a few big puddles in it, and the water crossing appears to be long since gone. The water level of the dam had dropped so much I was shocked when I saw the drop from the diving board! You can see in the pics below the difference in height.It didn't make a scrap of difference to how beautiful Hosanna is or to the fun we had though!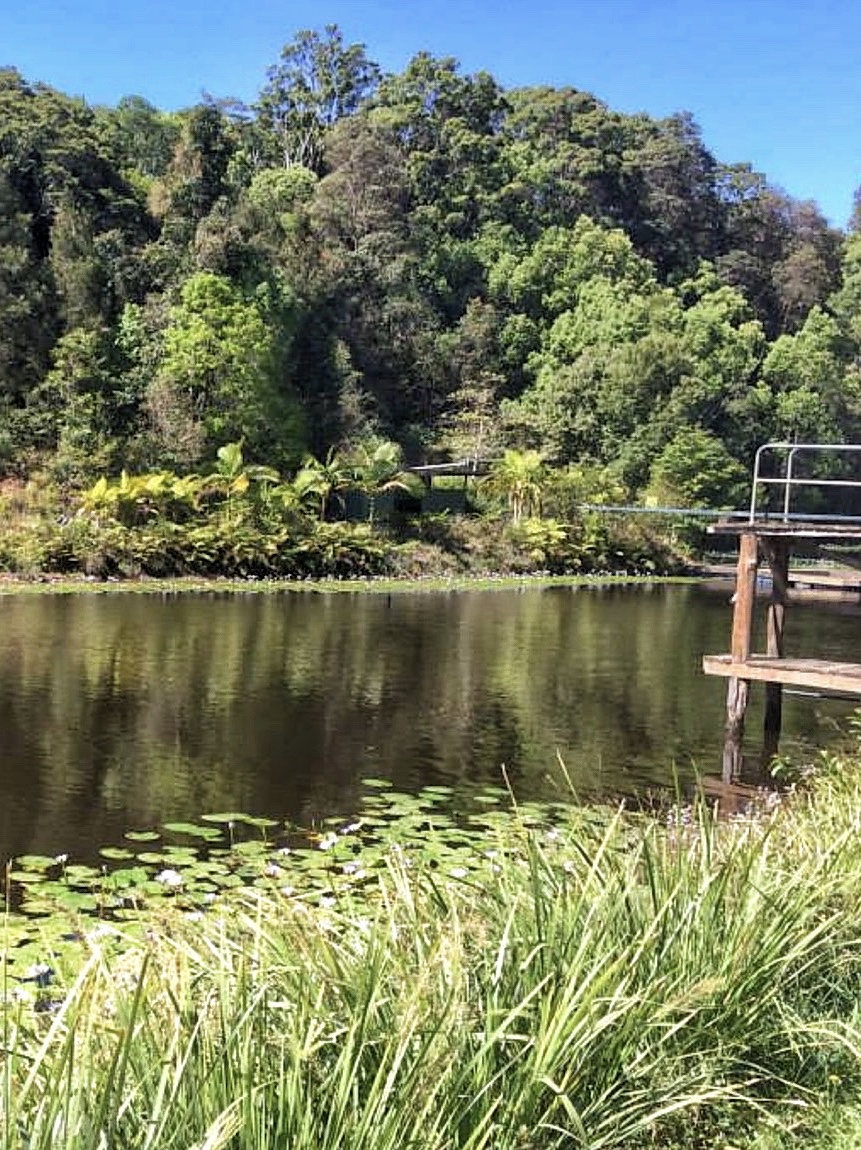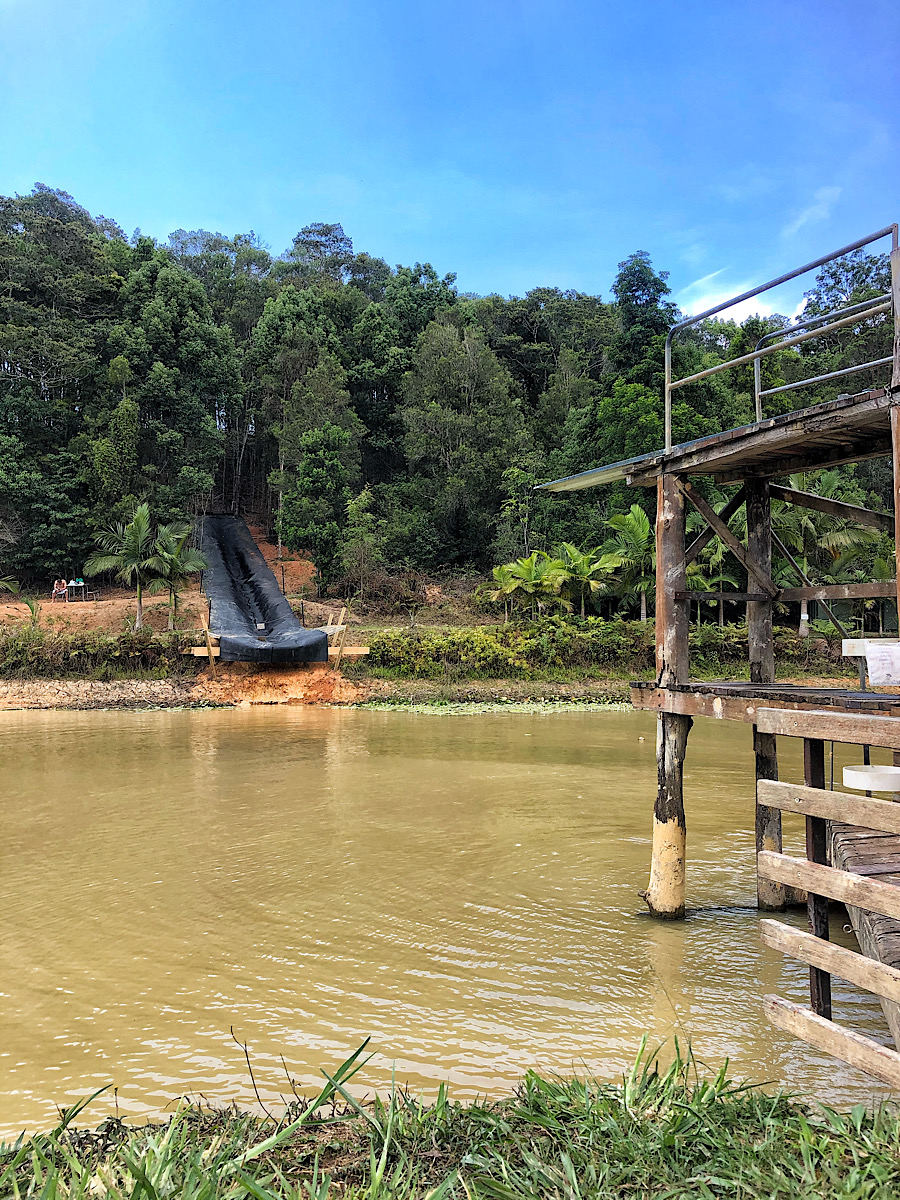 With farm animals, swimming (in the dam), the awesome new waterslide (into the dam!), paddling (around the dam), plenty of space to run around and ride bikes – Hosanna is a great place for everyone to hang out.
I love the animals and on our last visit with the kids we were at every feeding time, cuddling the rabbits and piglets, patting and milking the cows and hanging out with the friendly chooks. Check out how young Cooper and Charli were!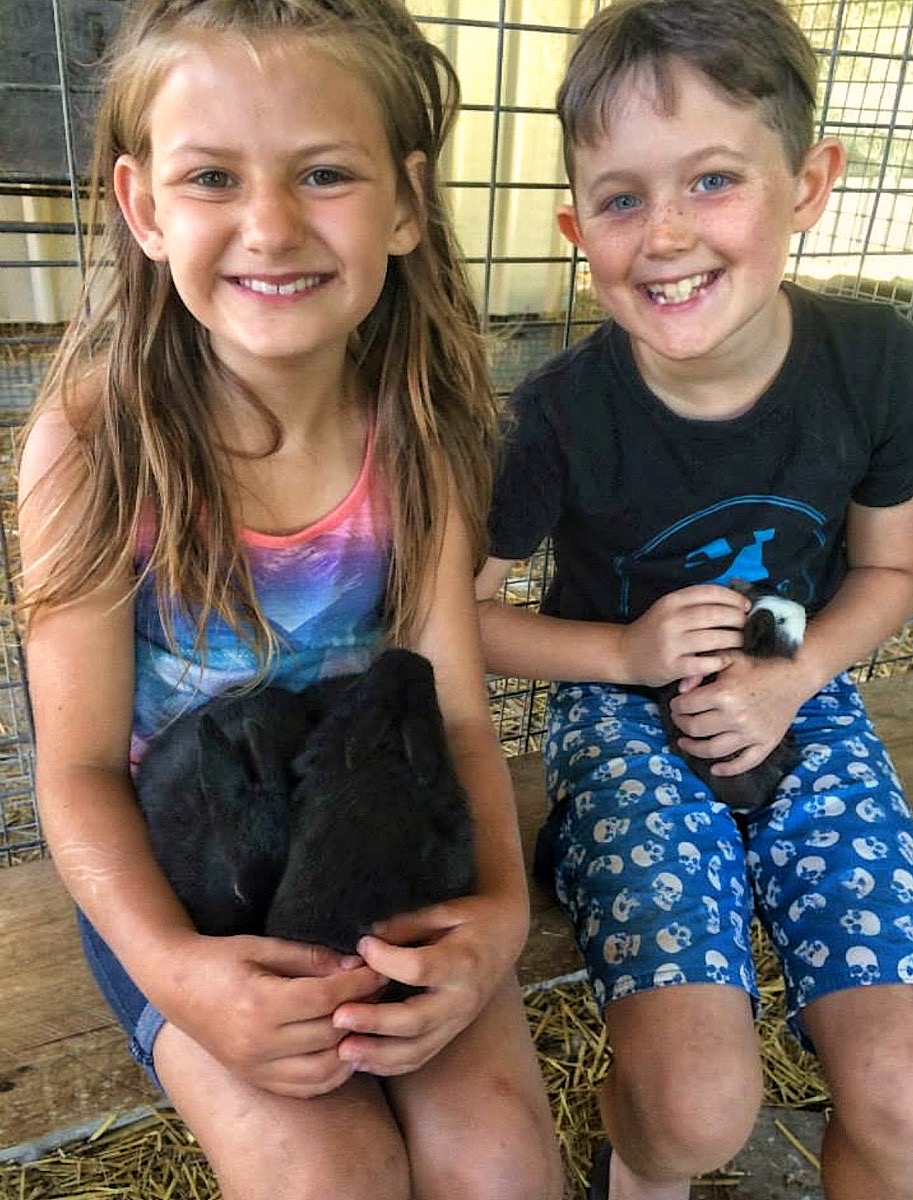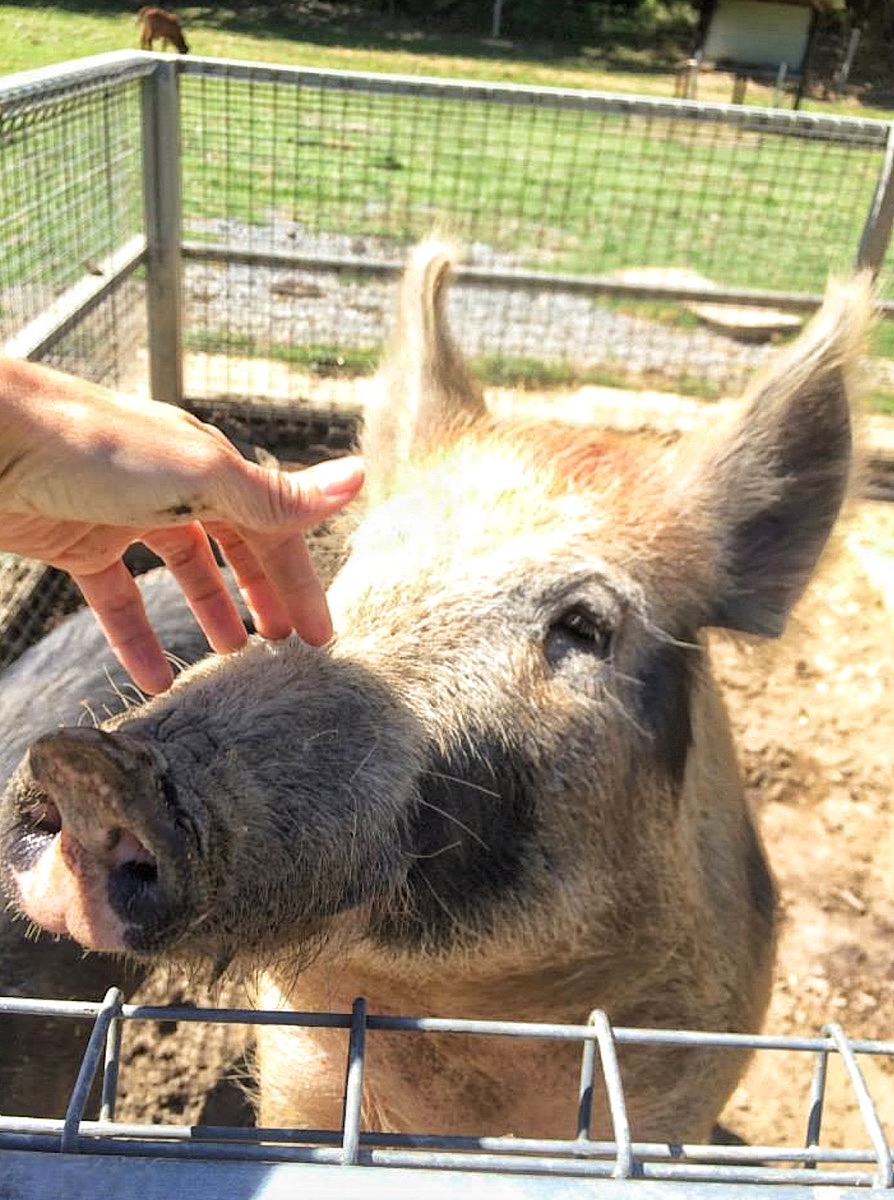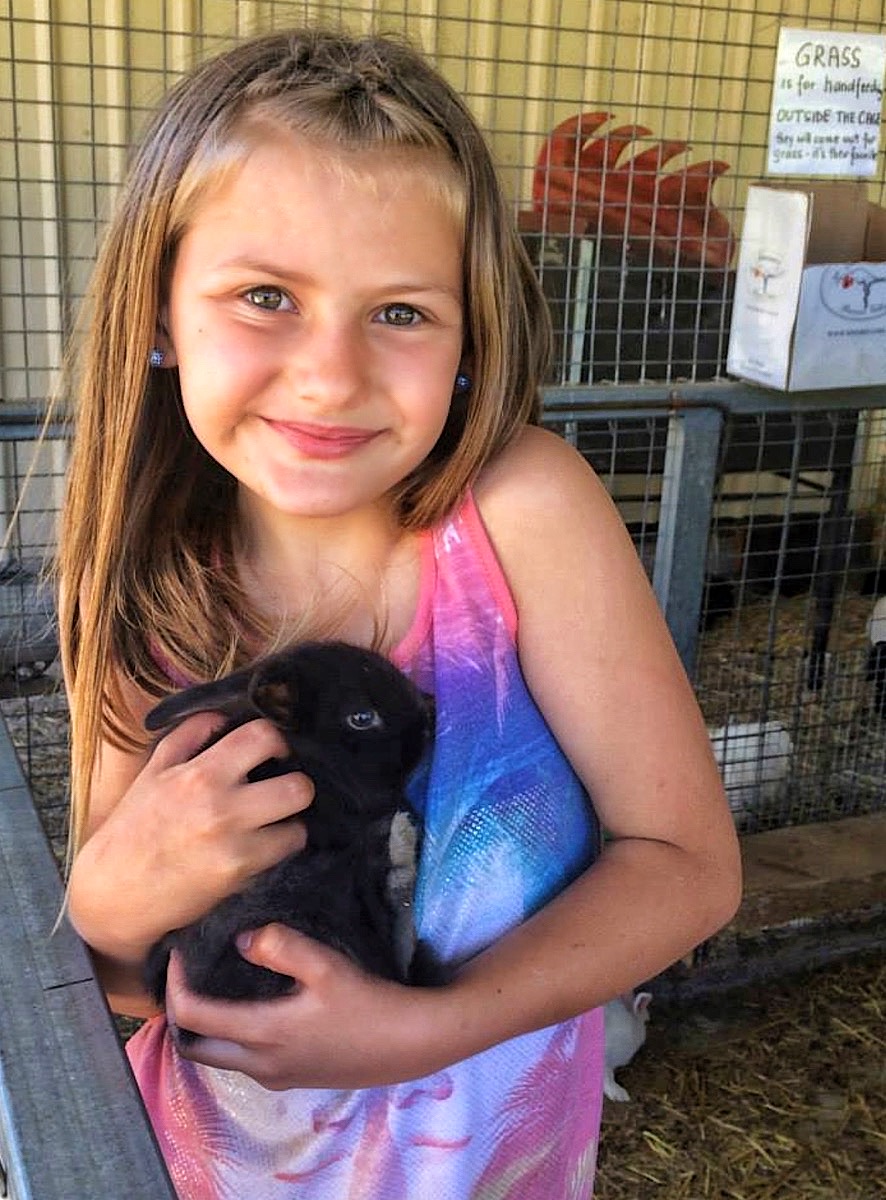 This time the animals came to visit us at our campsite! Chooks were roaming around and the goats … oh gosh … the goats! How funny! I still can't stop laughing at the white one that wanted Chris's chilli nachos. It even jumped up on him trying to take one out of his hand! I saw heaps of cane toads on our first night as I was walking to the amenities (in my gumboots!). It had been raining and there would have been at least 30 that crossed my path. There were also plenty of water dragons meandering about the place – some even  posing for a pic or two.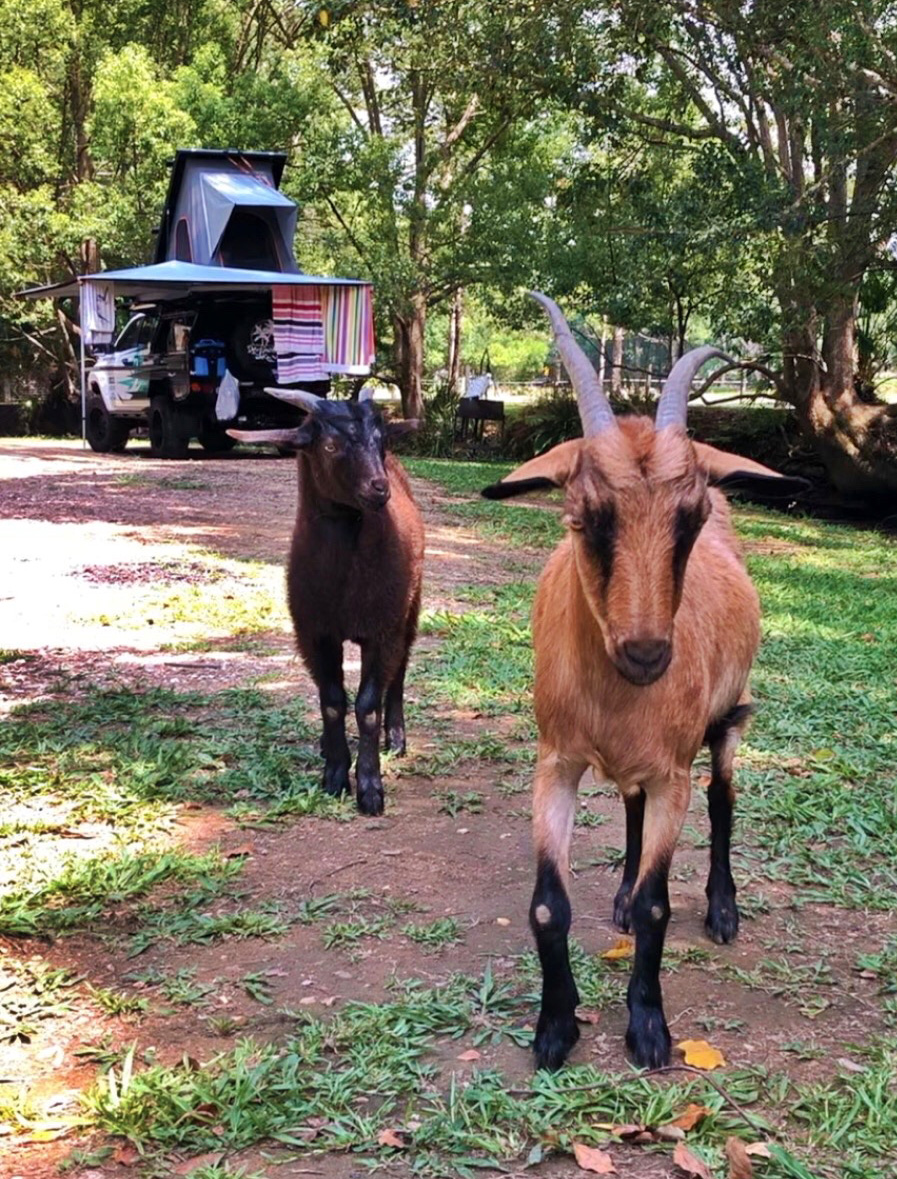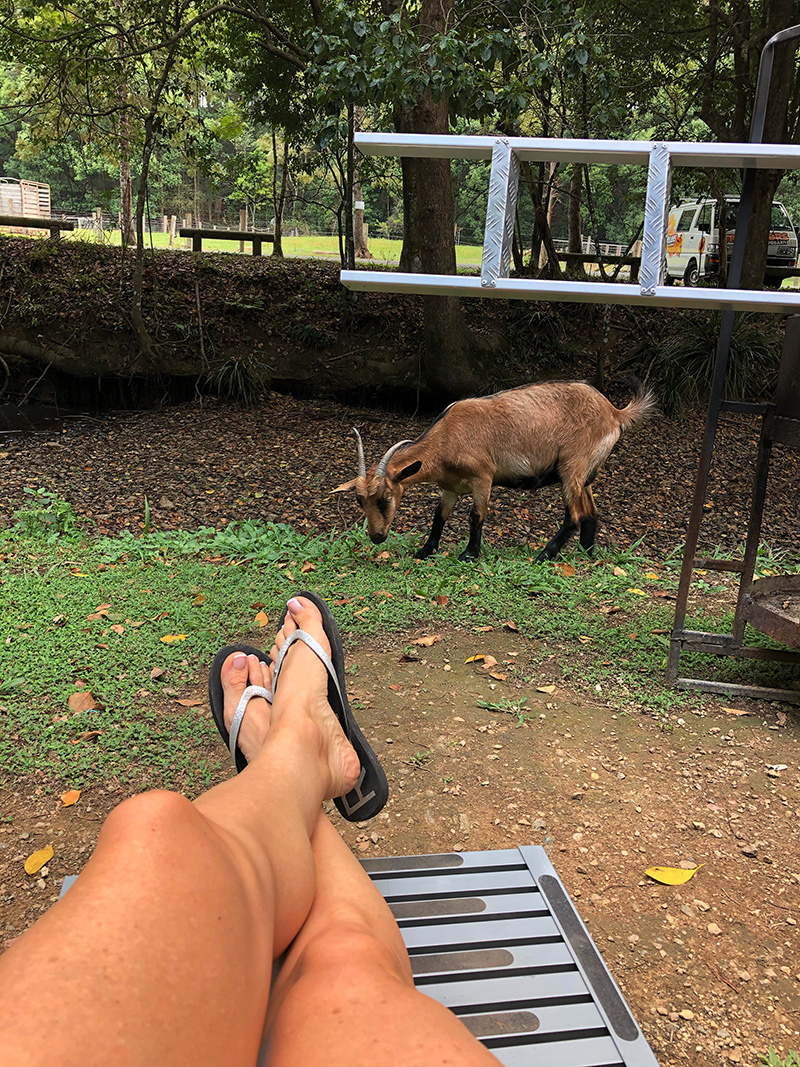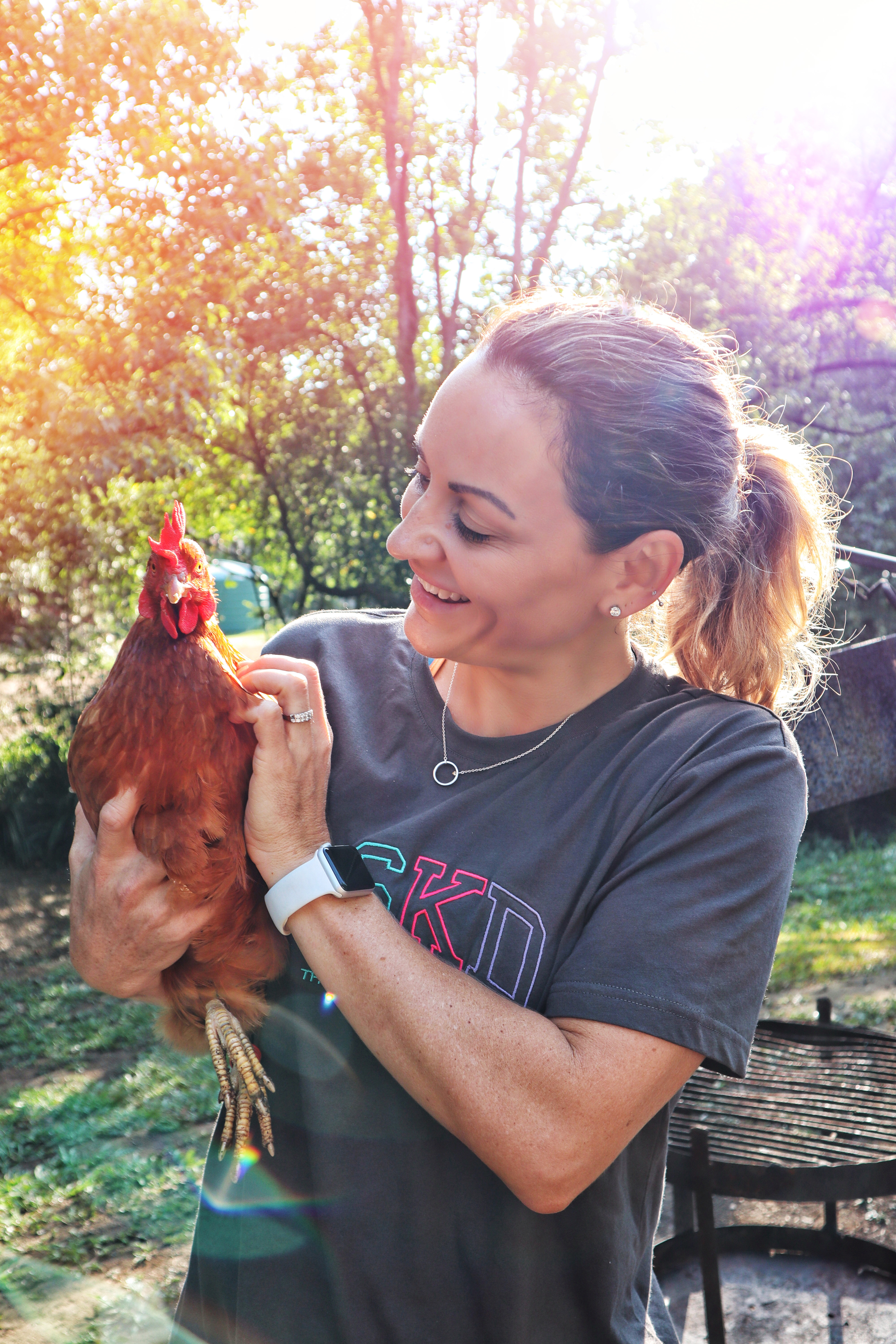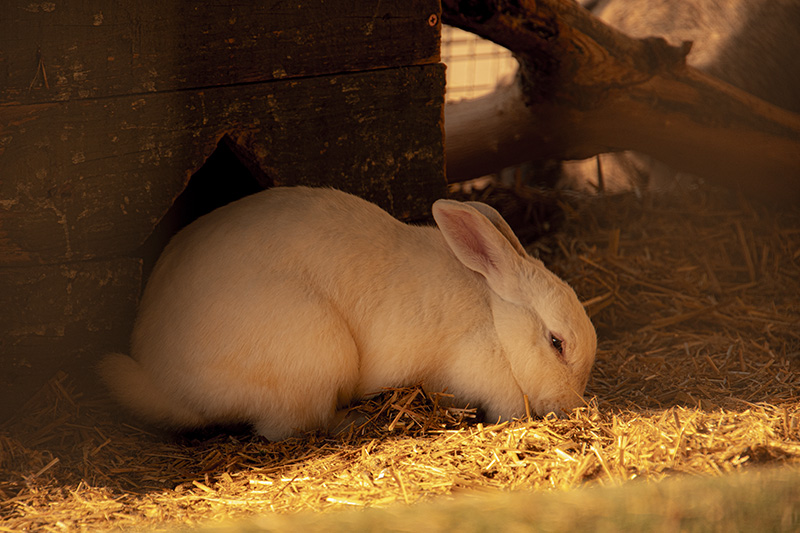 We had a large group and camped all together right near the entrance beside the 'creek bed'. We had our Hilux and rooftop, the others had caravans with one camper trailer and a swag also joining the crew. We had plenty of space and no noisy neighbours (OK, so, we may have been the noisy neighbours!)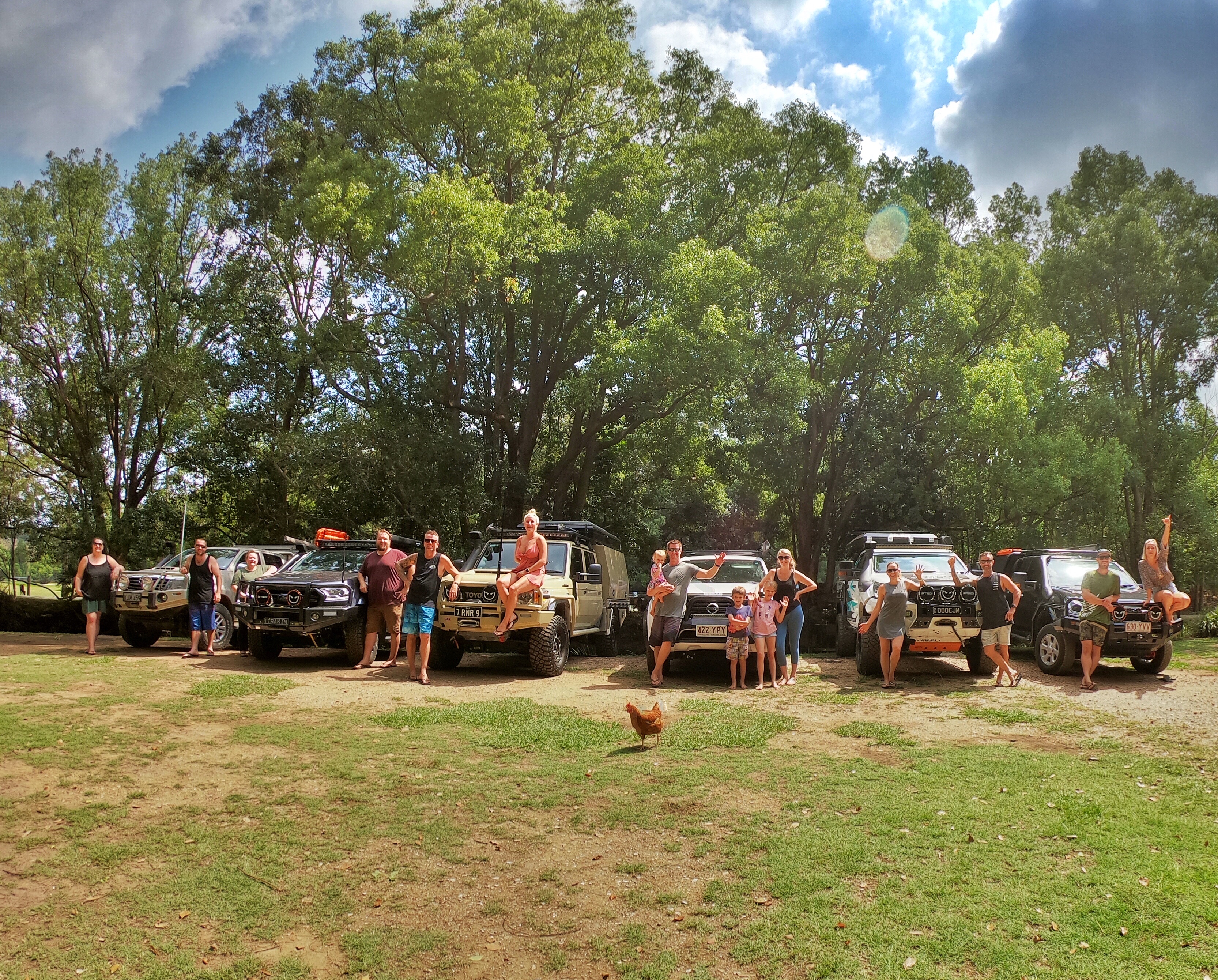 There are huts, cabins and camp sites, so even if you don't have a setup suited to camping, you can enjoy all that this amazing place has to offer.
Something we decided against using this time was the sauna. Yep – you can book the sauna (which takes about an hour to heat up) and sweat away to your hearts content. This is on the list of must-do's if you book a winter escape. 
We also didn't make it up the road to see the glow worms which we will be doing on our next visit for sure.
This seems to be a great place for weddings, functions and large groups and this weekend we shared it with a few busloads of (very well-behaved) kids. Aside from when they all hit the dam at once, we hardly knew they were there. Hosanna is big enough to accommodate a large number of people with ease. 
There is a laundry room and amenities with hot showers and flushing toilets. The camp kitchen is great, and the guest lounge is filled with board games and even has a piano, guitars and bongos! (Yes, I gave the bongos a go … lol). You'll find little open fire cookers (what are these things called??) dotted around the campground as well as very random things for the kids to play on and with.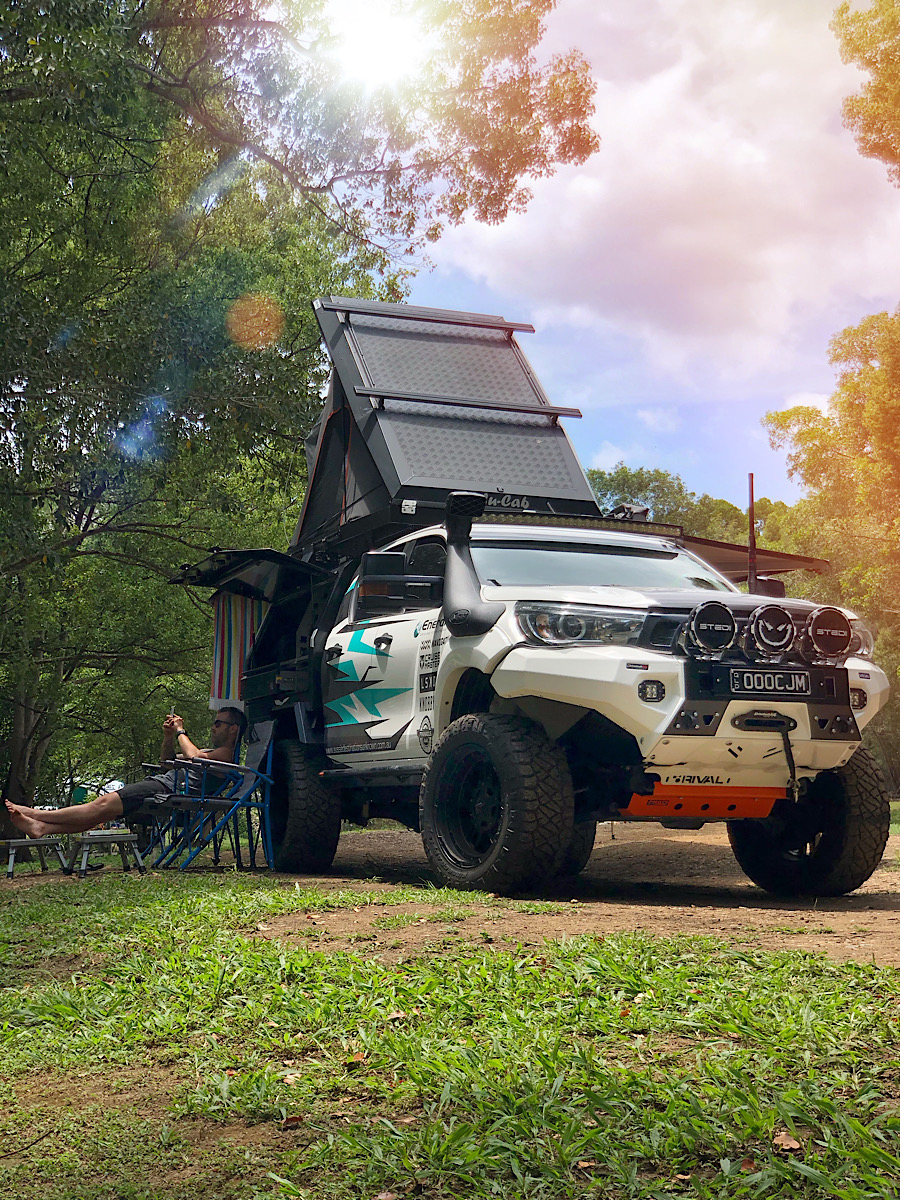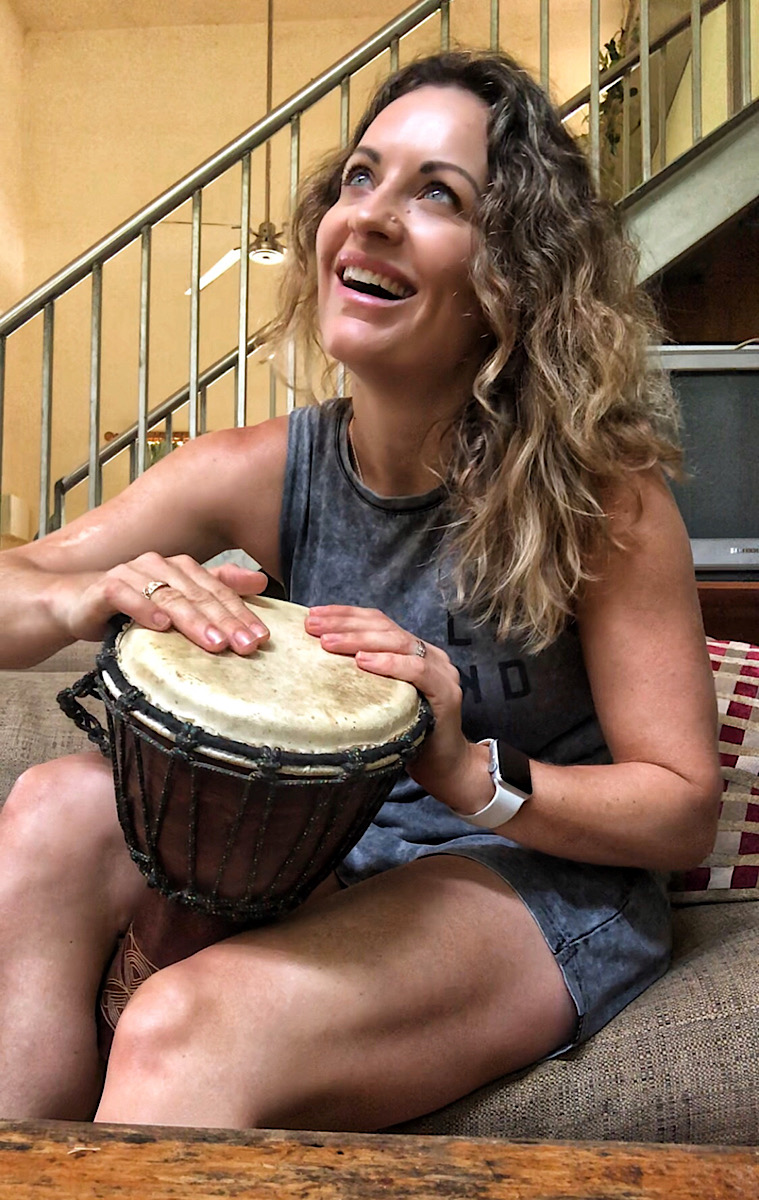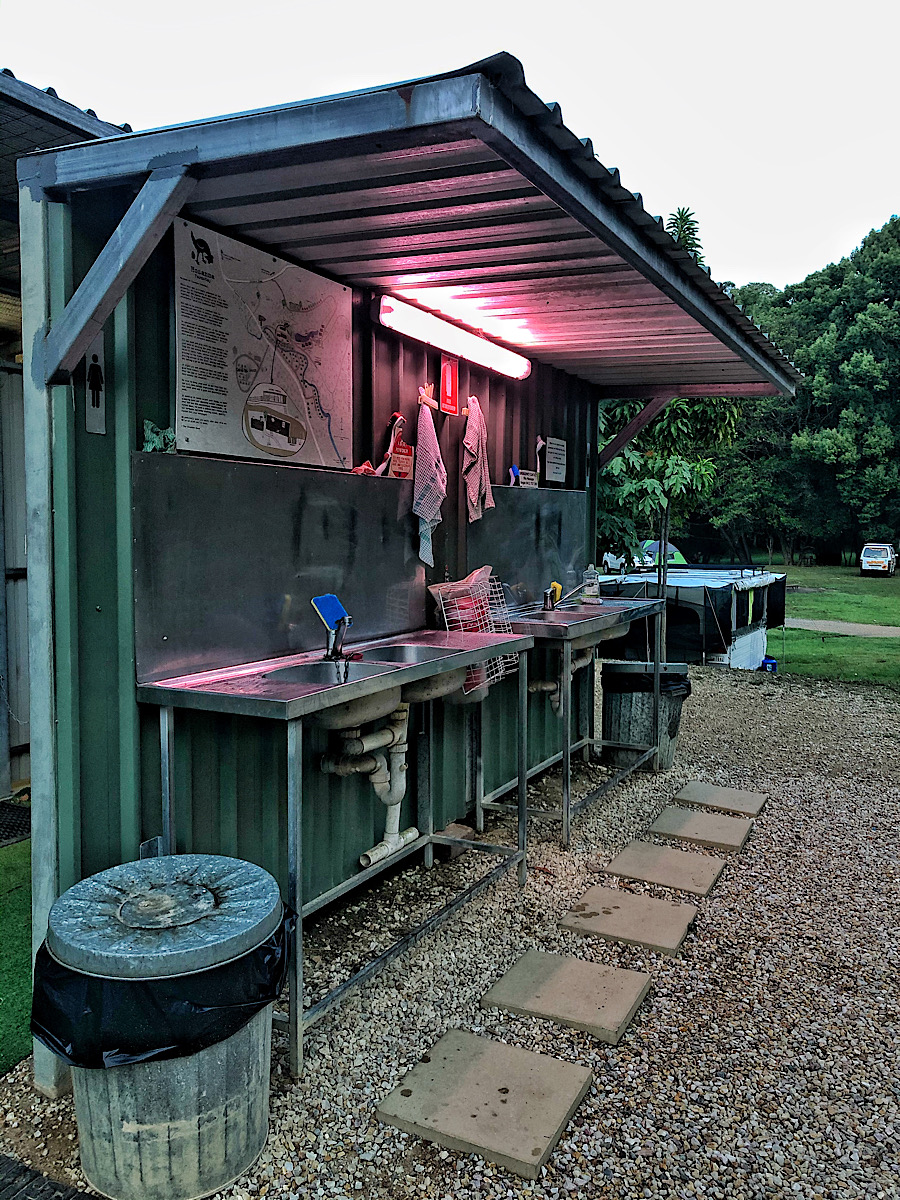 A fantastic new addition is the long, black shiny waterslide that has been cut into the hill at the side of the dam. We were dying to jump on and give it a go and it was every bit as good as we thought it would be; launching Chris so high and far that it knocked the GoPro out of his hands! This resulted in a search party going mud diving and recovering goggles and sunglasses along with our GoPro. Everyone at the dam erupted in to cheers when Geoff rose from the murky water with the camera in hand. It was quite a scene! I flew down with the GoPro in hand – it sure makes for some crazy footage. Thankfully I had a good grip (or maybe just didn't land quite as hard and far!) and came up from the depths with it held firmly in my grasp. (See video below)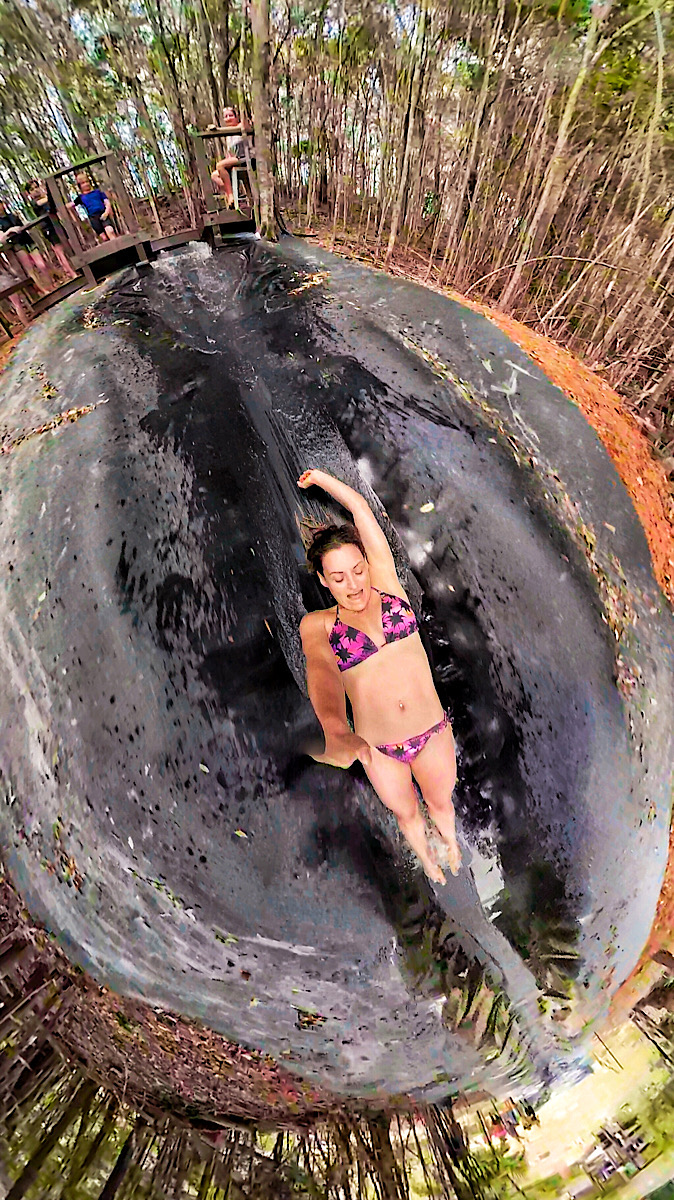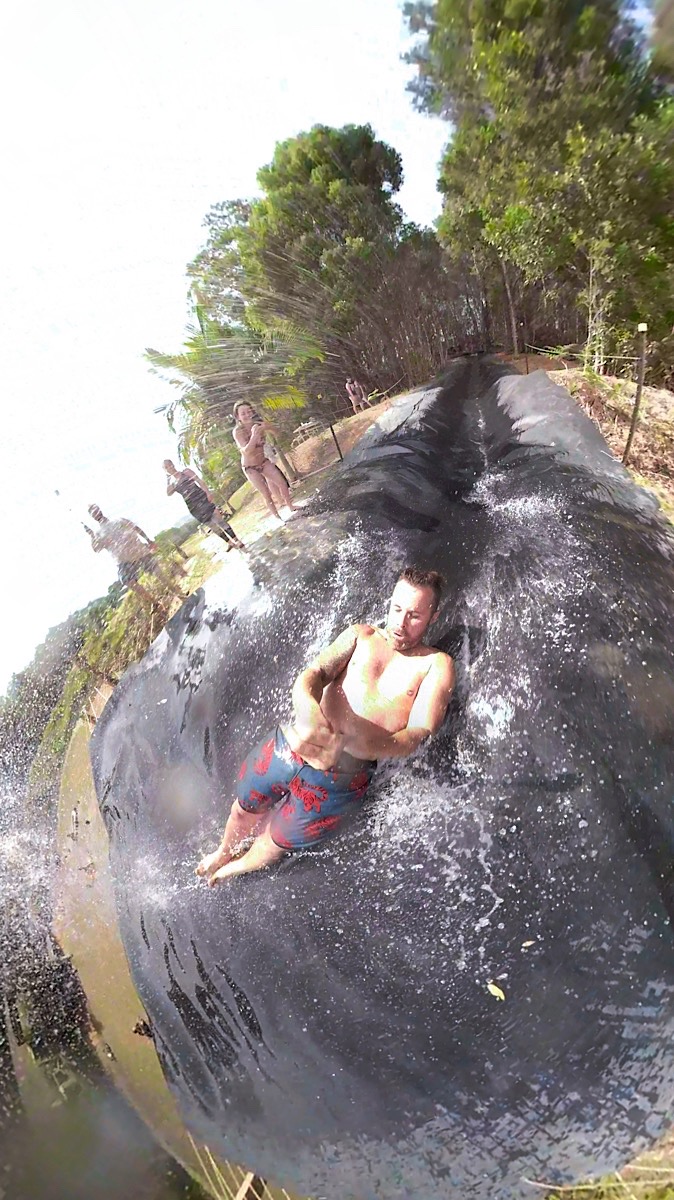 The diving board/springboard is insanely high now that the water levels have dropped in the dam. This allowed for some pretty speccy 'aerobatics' to take place before people slammed into the water. 
There are kayaks and rubber rings floating around in the water for people to use (gold coins are needed to release the kayaks) and there are shallow parts in the dam suited for the younger kids. 
And while we saw turtles last time, none popped their heads up on this trip.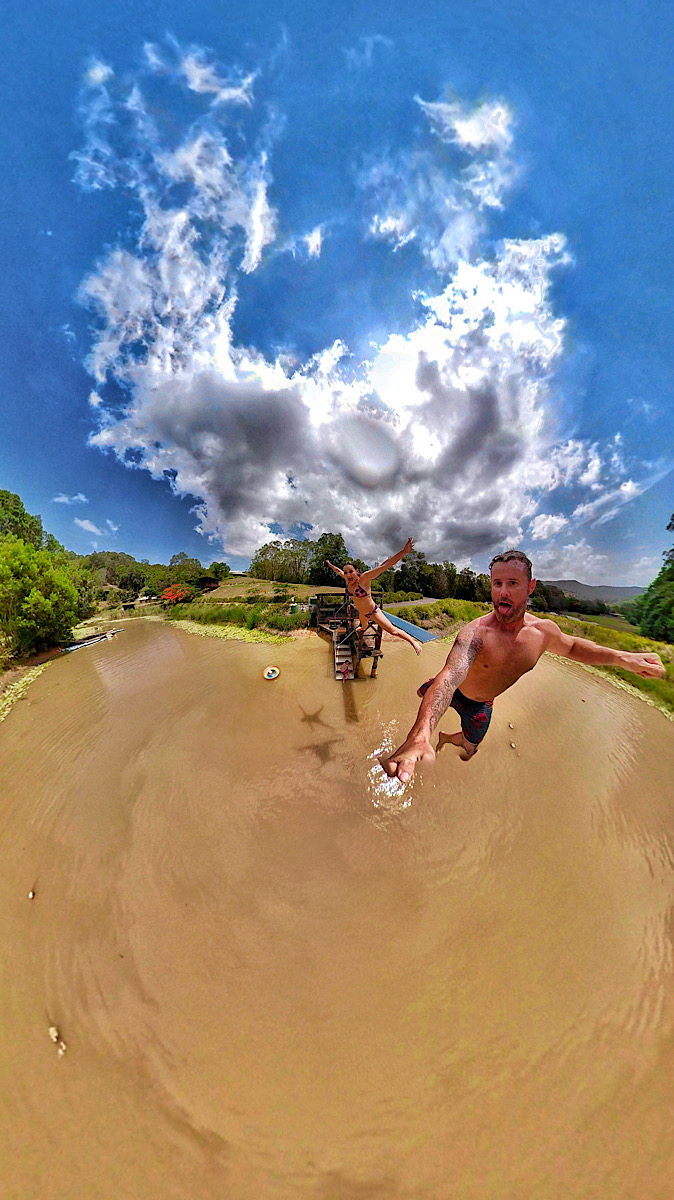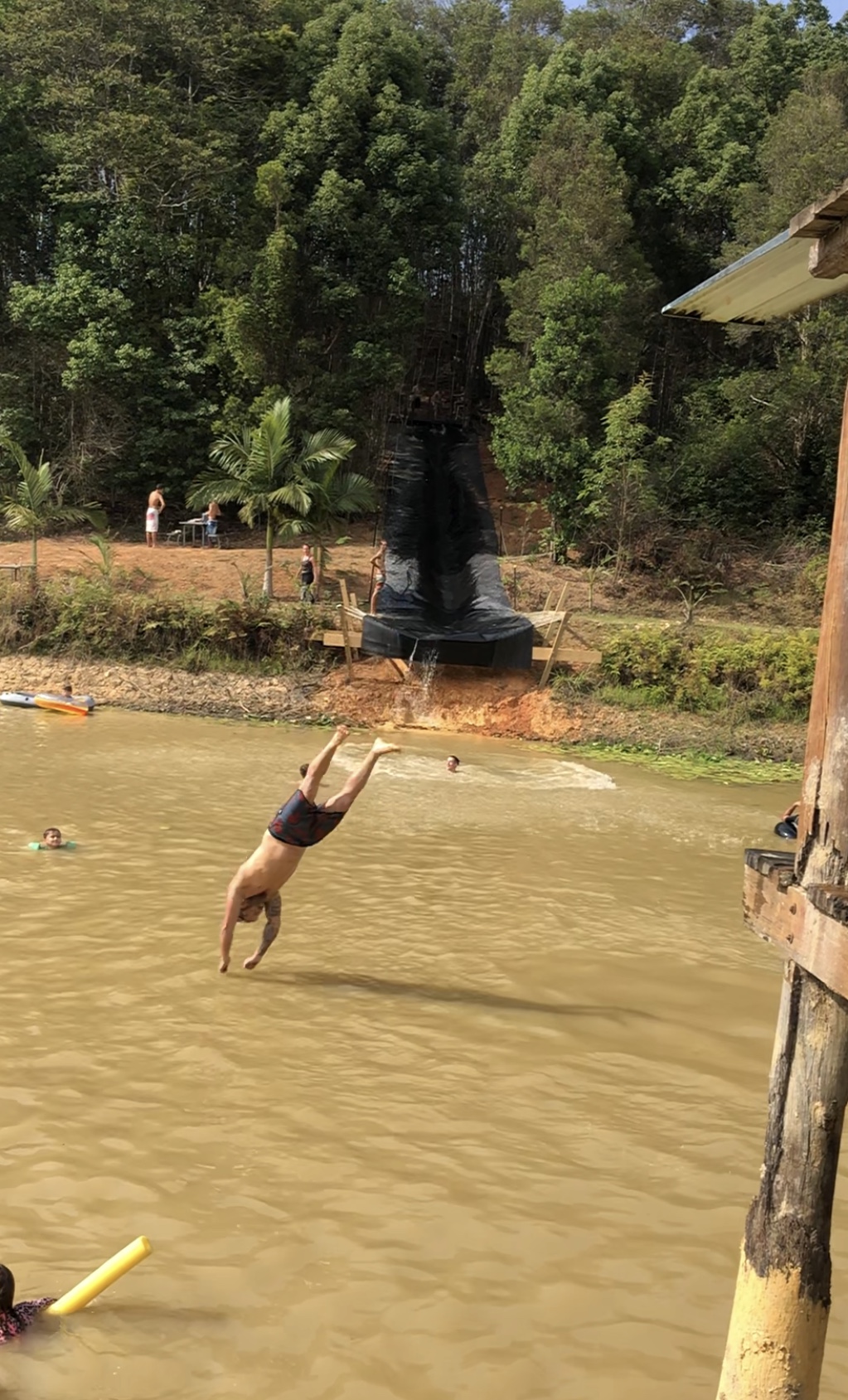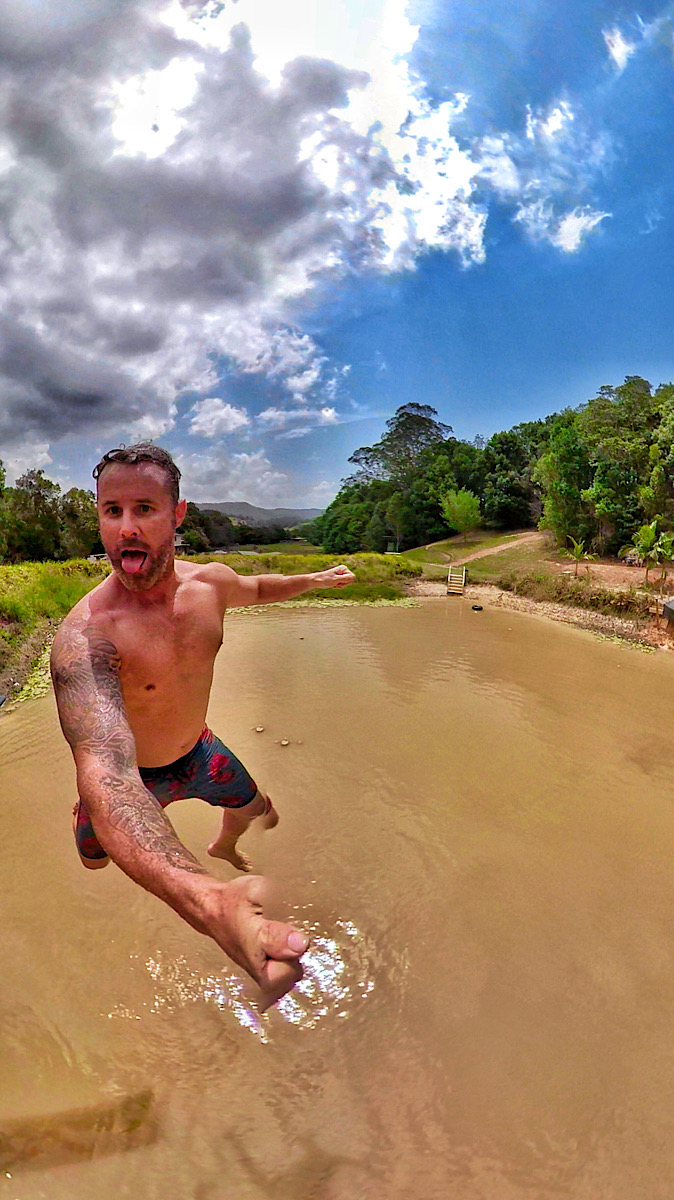 A Day Visit pass gives you access to the facilities and free activities happening around Hosanna Farm that day. You can join in feeding the animals, grab a coffee from the cafe (that was closed at 10:30 on the Sunday morning – so check for opening hours!) or go for a swim in the dam. 
You can even book in for a farm tour which we haven't done yet, but I'd like to when we go back with the kids. It's a guided walking tour of our farm that lets you experience what it's like to do the farm rounds, like a real farmer! Head out into the paddocks to check in on the cows and feed and water the chickens.
We overheard a few of the guides explaining what goes on and thought it was hilarious that the chooks are 'great for spreading the cow manure around' … and one had just spent a few minutes pecking the crumbs off while walking all over Carly's chopping board! 
The tour shows you how Hosanna's food waste is re-used, you can catch some chickens, collect the eggs and learn more about their farming operations and shift towards more sustainable and regenerative farming practices.  
You can also pack a picnic lunch and just sit and take in the beauty of the place …  there are plenty of picnic tables around the dam and shady spots under trees to sit and relax.