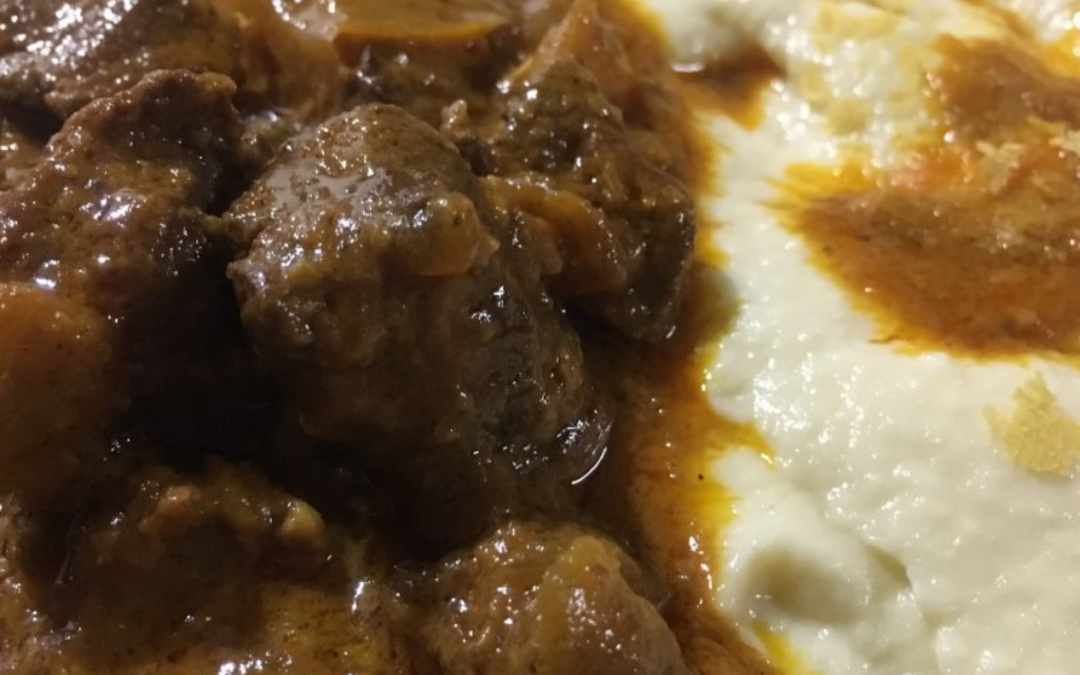 This is a simple, tasty and delicious kid-approved curry! Feel free to spice it up by adding some chopped chillies if you like… Maybe even some hot chili sauce or chili flakes? It's up to you how hot you make it
! This can be cooked in the slow cooker or thermal cooker.
Ingredients:
1 Tbsp. coconut oil
1 kilo lamb, diced
2 brown onions, diced
2 Tbsp. minced garlic (or to taste)
3 capsicum, sliced (I used red, green and yellow)
OPTIONAL HOT CHILLIES!
3 tsp. garam masala powder
1 Tbsp. turmeric powder
1 tsp. fennel seeds
400 ml coconut milk
 2 Tbsp. tomato paste
1⅓ teaspoon pink salt
Slow Cooker Method:
Sear meat in coconut oil in a hot pan.
Add Onion and garlic and cook until meat is brown.
Add capsicum.
Add spices and stir until fragrant.
Place into slow cooker and add the rest of the ingredients. Stir to combine.
Put the lid on and cook for about 6 hours on Low.
Serve with cauliflower mash and steamed broccoli.
Thermal Cooker Method:
Heat oil in large inner pot over medium-high heat.
Add meat, onion, garlic and capsicum and cook until onion is translucent.
Add spices and stir until fragrant.
Add remaining ingredients and stir to combine.
Bring to the boil, cover with lid and reduce to a fast simmer/slow boil for 30 minutes.
Remove from heat and place into thermal pot and case.
Close the lids/do up the zipper etc.
Leave for at least 5 hours.
Open and remove from inner pot from case.
Serve topped with cauliflower mash and steamed broccoli.