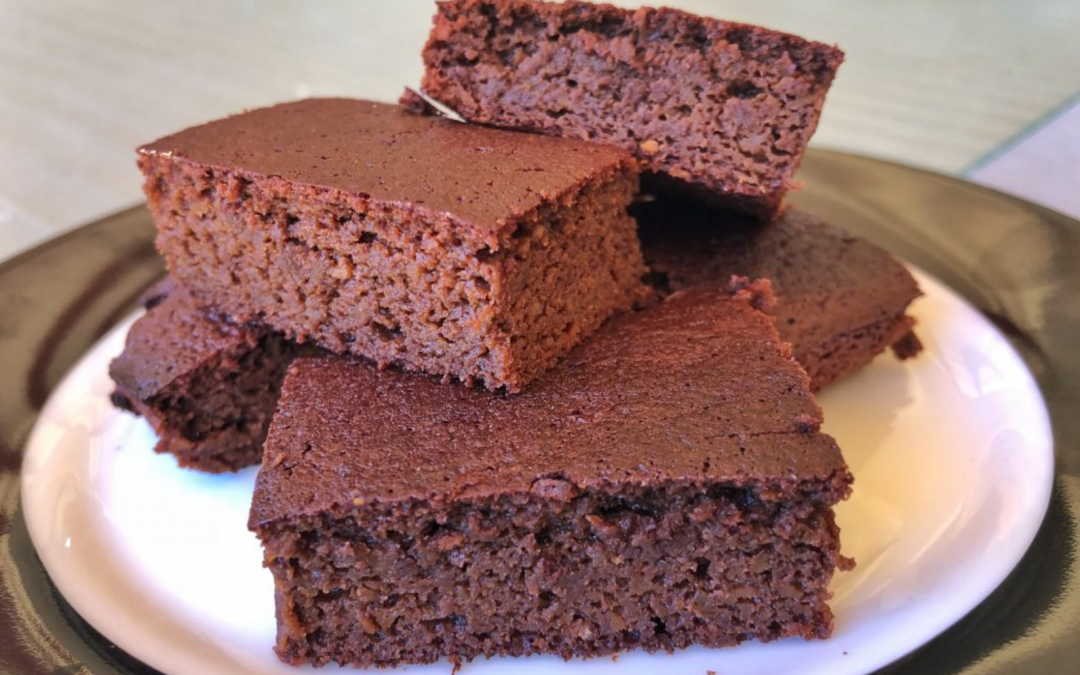 This is a recipe from eatdrinkpaleo that popped up my screen when I was searching for 'Paleo brownies made with sweet potato', and boy I'm glad it did! I've tweaked it slightly, and it is ridiculously good – incredible! Yum. Yum. Yum!
Please be aware that it contains sweet potato and honey, and will therefore be higher in carbs than the recipes I usually make – this is Paleo, not LCHF. To reduce the carb count you could try Xylitol or stevia as the sweetener (I haven't tried this yet). Punch the numbers into MyFitnessPal to calculate whether or not this will fit into your macros for the day. Remember, it is a treat food – not an everyday dessert!
 Ingredients:
2-3 cups greated sweet potato
3 whole eggs
½ cup melted coconut oil
⅓ cup honey
2 tsp. vanilla extract
½ cup raw cacao powder, sifted
2 tsp. baking powder
2½ Tbsp. coconut flour
Method:
Preheat oven to 185°C – oven must be hot before putting the brownies in. (Ignore if baking in air fryer)
In a large bowl or blender (I use my thermomix), combine sweet potato, eggs, vanilla, honey and coconut oil and stir/blend until completely mixed together.
Add cacao powder, baking powder and coconut flour.
Stir/blend until completley mixed. ( I 

annihilate

mine until it's super smooth! lol)
Pour mixture into a baking dish lined with baking paper and lightly greased.
Bake 25-30 minutes.
Remove from oven and let cool for 10 minutes before carefully removing the brownie cake from the tin. Allow to cool for a further 10 or so minutes on a wire cake rack.
Transfer the brownies (paper and all) to a chopping board and cut it into squares.
Options:
Add cacao nibs for a chocolatey crunch.
Add desiccated coconut
Use rice malt syrup in place of honey
Drizzle with some melted chocolate
For egg-free, replace the 3 eggs with 3Tbsp of golden flax seed flour and 9 Tbsp. water
Turn it into a self-saucing pudding by pouring the mixture into a greased baking dish and
Mix 1 cup boiling water with 2 Tbsp. rice malt syrup and 2 Tbsp. cacao
Gently pour over batter
Bake for an additional 15 min (total of 45 minutes at 180 degrees)