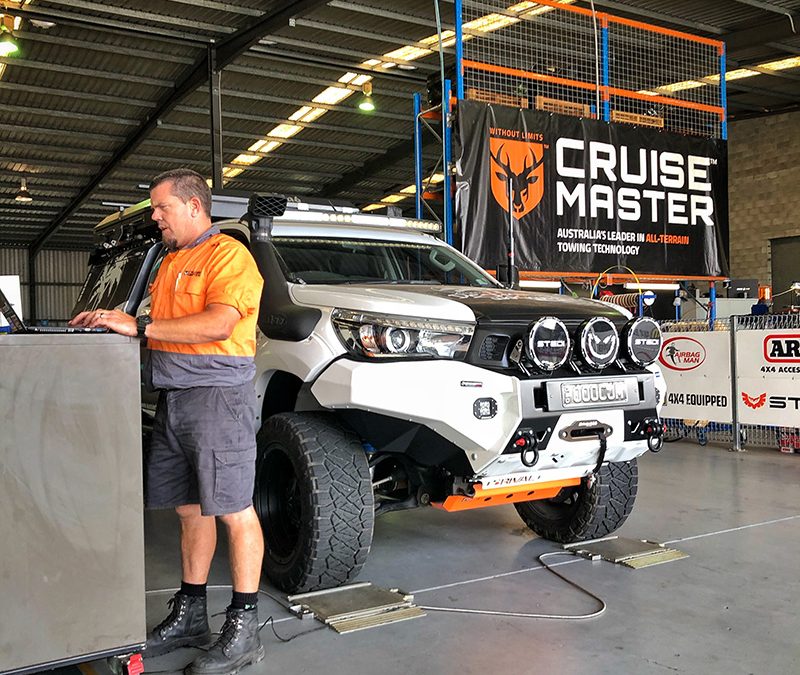 We have always known that Cruisemaster is the industry leader in all-terrain towing technology. We have heard this said time and time again, and our last van was fitted with this suspension and coupling and towed like a dream.
We had messaged with them on Instagram and knew the people behind the product were knowledgeable and the kind of guys we would get along with if we happened to cross paths in the 'real world'.
We bumped into the crew at the Brisbane Caravan Show a few months ago and had been right! We all got along really well, had a long chat and a good look into how both the company and its products came to be so damned good.
When they offered to take us on a factory tour, we jumped at the opportunity and set a date.
Nathan was our tour guide and gave us a brief run-down while I signed us both in (Chris says I have neater handwriting) and we put on our high-vis vests. Something else I have that Chris doesn't is foresight … so I had come prepared with enclosed shoes while Chris wore thongs! So, I was the lucky one that got to see all the fun stuff while Chris had to say on the green. 🤣
Every part of his huge factory is fascinating and if you listen carefully to what is being said, you will be blown away as we were. I was able to see the entire process from start to finish including both the robot welders in their little rooms and human welders behind the curtains.
Parts are manufactured here in the factory from Aussie made steel which is awesome … and the research and development is out of this world.
It's incredible how these products are tested before they hit the market. It restores faith in what is often a deceitful industry filled with little concern for the consumer. So many cool gadgets and machines all make it obvious that some pretty clever engineers work at Cruisemaster!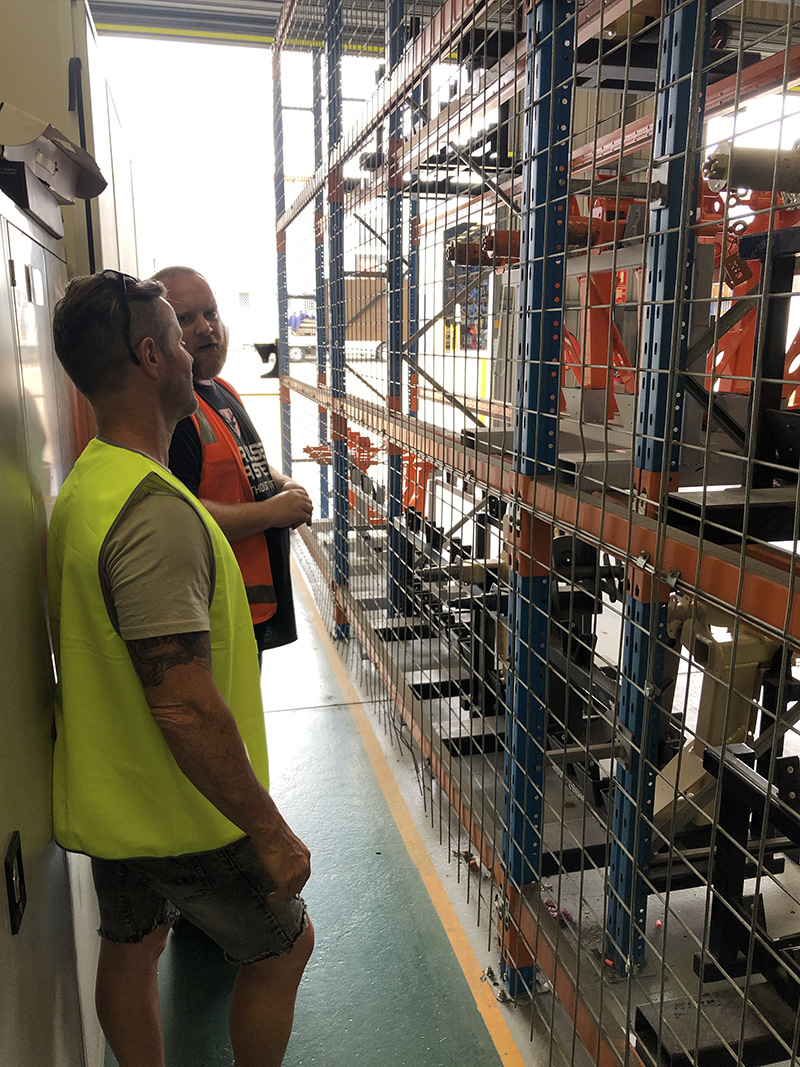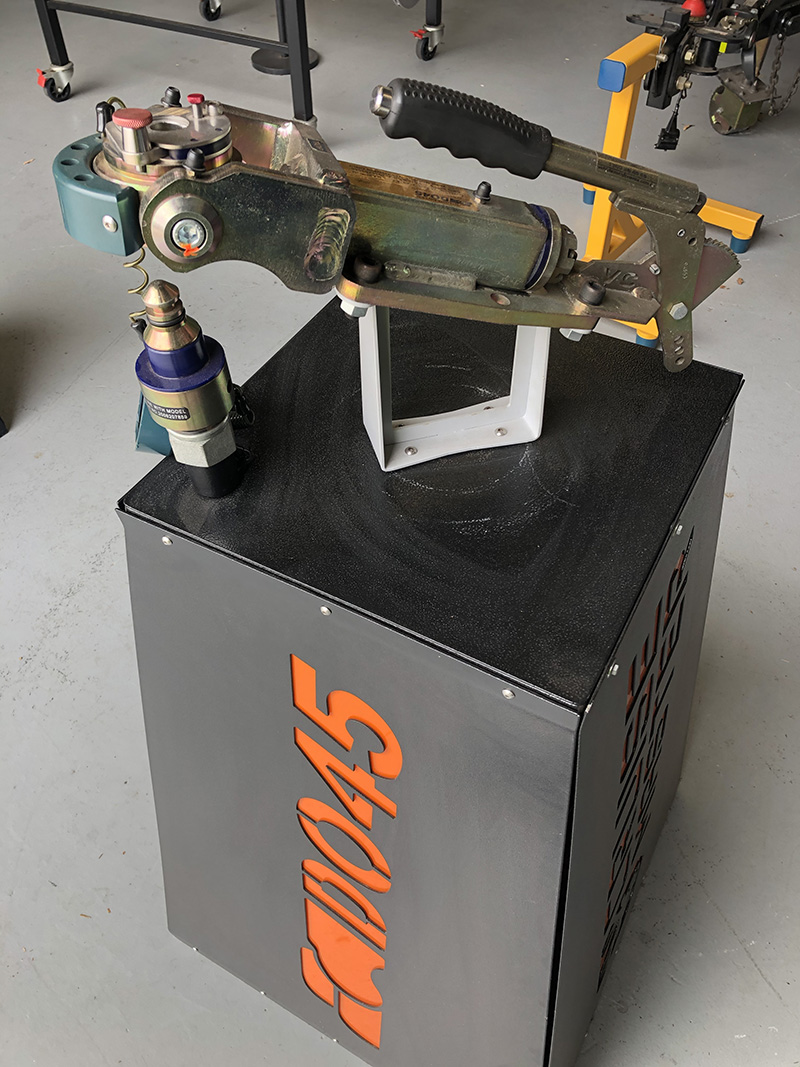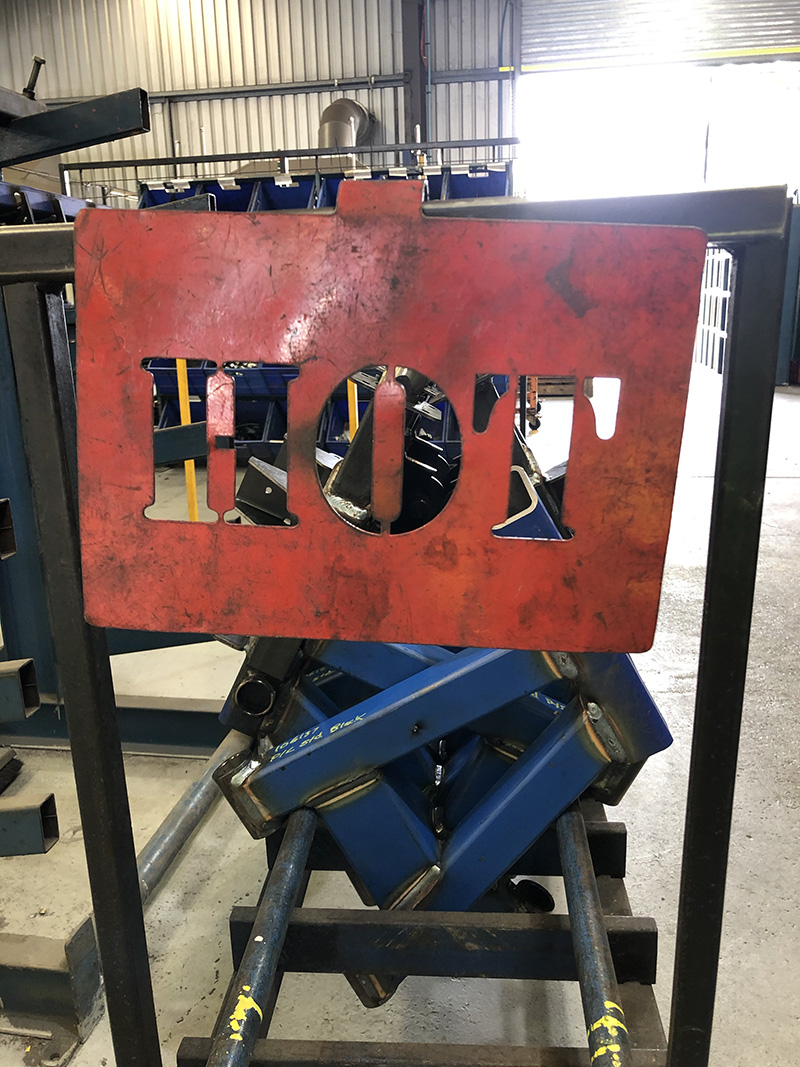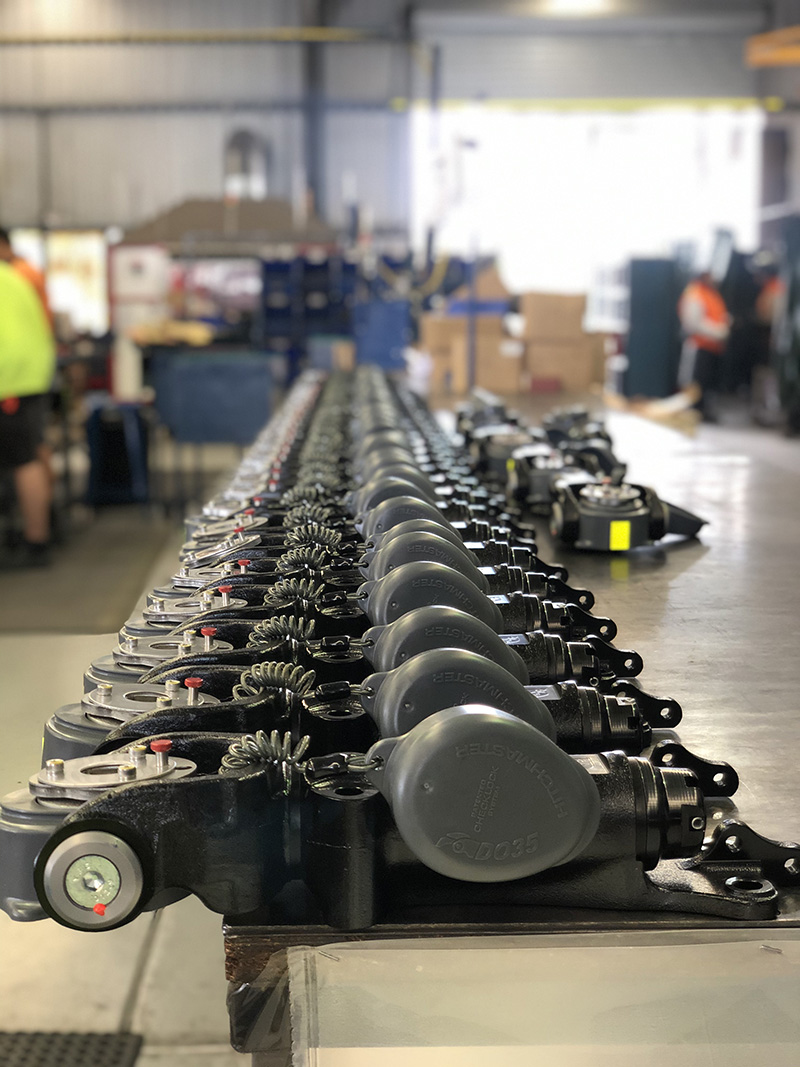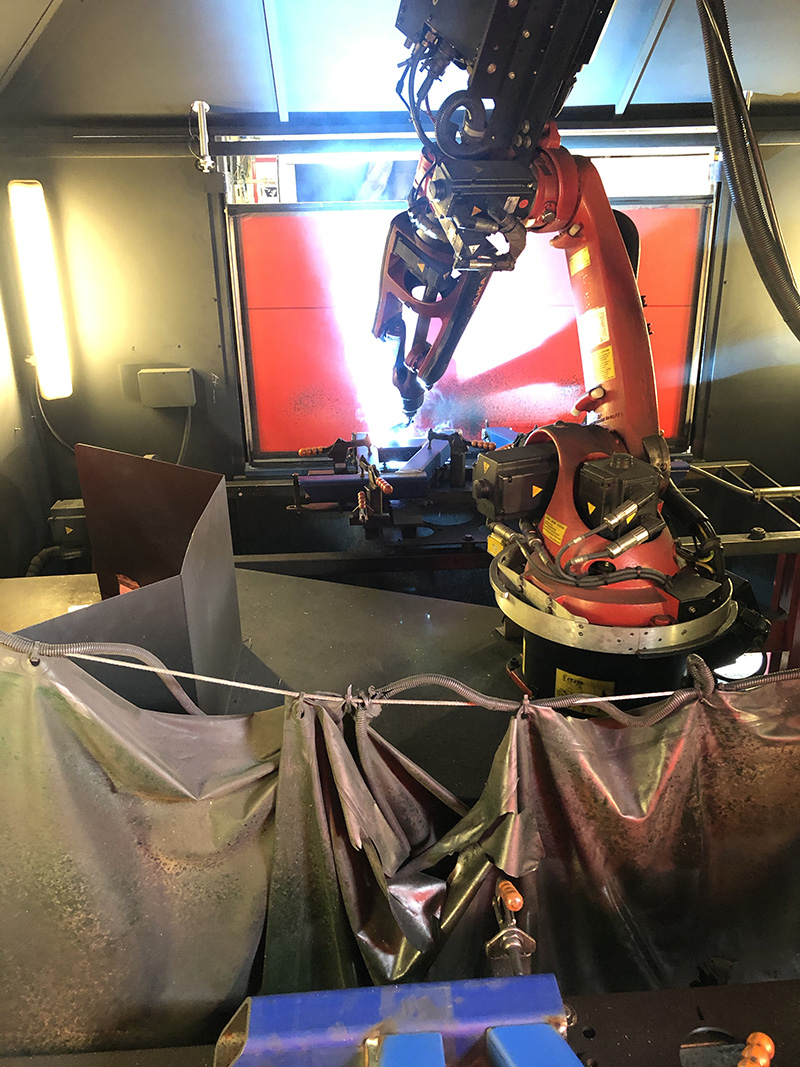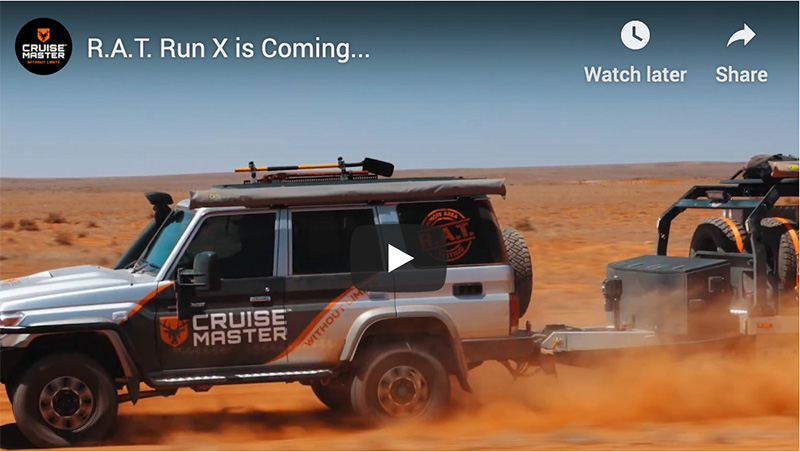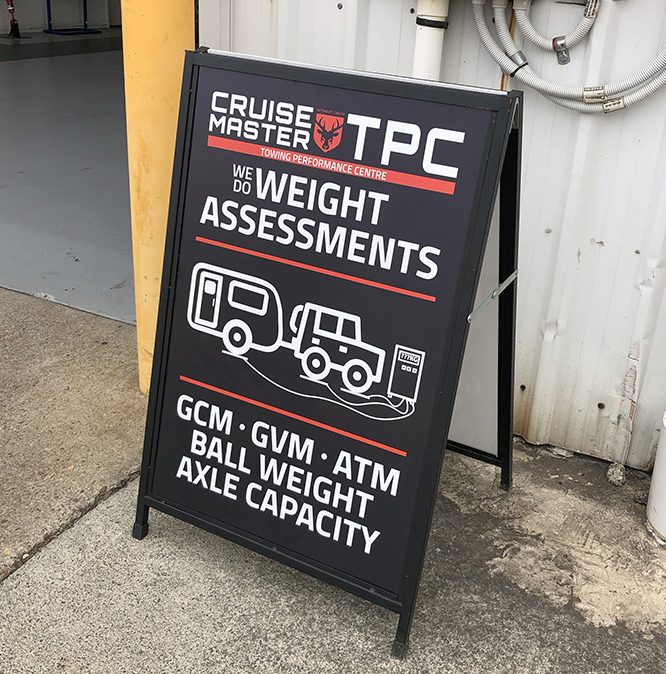 It's evident just how much they pride themselves in their work and we are completely impressed! 👌🏼
What we really love is the dedication to getting things just right. A great example of this is the TPC (Towing Performance Centre).
At the Cruisemaster Towing Performance Centre they assess your complete towing package to ensure all changes made to the vehicle or caravan won't lead to adverse effects elsewhere in the towing experience.
They give you an in-depth analysis by weighing the vehicle in 3 stages; tow vehicle, caravan or camper and the combination of the two. This gives both the individual axle loads as well as the combination weights associated with towing.
The Cruisemaster TPC is a MUST VISIT for anyone who doesn't know their numbers. We came in well under with our Hilux which was great news! And we know exactly how much we have to play with. We will be heading straight back here when we take delivery of our new van early next year
Without our GCM/GVM upgrade we would have been right up that creek without a paddle! 💩
The TPC also perform vehicle fitouts including:
Engine Protection, suspension performance, GVM upgrades, towing essentials, electrical and comms, vehicle protection and storage solutions.
They also perform caravan servicing including:
Brake inspections, service and replacement; wheel bearing inspection, serive and replacement; coupling replacement and upgrades; logbook servicing of all suspensions types; pre/post trip suspension inspections; suspensions lubricaton and overhaul; suspensions, draw bar and undercarriage repairs; wheel alignments on applicable suspension
Thanks to an awesome team for bringing something to the market that is desperately needed!
Take our advice and call these guys, take your rig/setup in and get it checked out. They'll give you all the info you need to stay safe and legal.
Websites here:
Location
352 Bilsen Road
GEEBUNG QLD 4034
Vehicles: 07 3624 3821
Caravans: 073624 3822