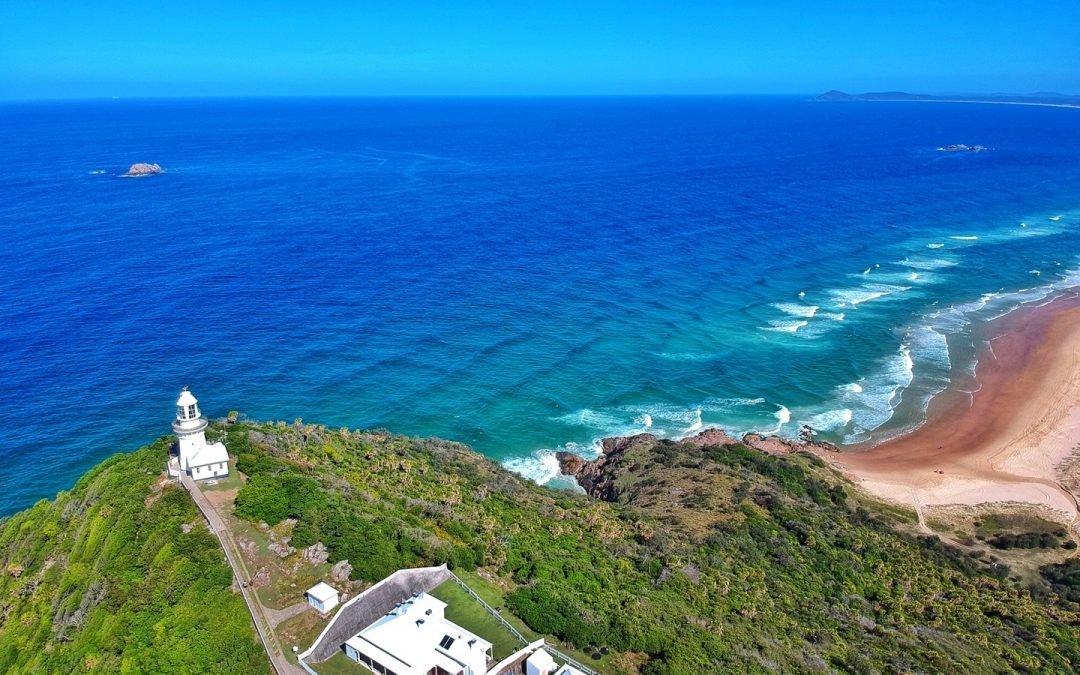 It's always hard to choose which Top 5 Places will make the cut when putting together a guide such as this.  This whole incredible coastline is well worth exploring but when you only have time to visit one or two places, we feel that the following are standouts. I hope this gives you a little bit of inspiration when you plan your next road trip between Sydney and the Sunny Coast.
1. South West Rocks, NSW
Explore Southwest Rocks, a quiet, laid back coastal town that is often skipped by holidaymakers. There are plenty of options for accommodation, beautiful foreshores and beaches and those infamous Norfolk pines.
Trial Bay Gaol, Arakoon. A great place for a day trip or to pull up and camp.

Tour the historic ruins of the gaol.
Hang out at the beach fishing, snorkelling, surfing, watching whales and dolphins.
There are plenty of great walking tracks in the area ranging from 1.2 km to 20km.
Way Way Creek Road Drive/Ride. A 17km loop that offers a leisurely scenic drive or a fun day of bike riding.
Smoky Cape Lighthouse, Hat Head National Park.

Climb the path to the heritage listed lighthouse and check out the stunning coastal views of Hat Head National Park.
Picnic or BBQ on the lush, grassy areas at the base of the lighthouse.
Whale watching, and bird watching is also popular here.
You can even book the Smoky Cape Lighthouse Keepers Cottage – self-contained cottages that once housed the light keepers and their families! These restored and re-purposed cottages sit right on the path to the lighthouse.
Check out the nearby 'Heads'.
Hat Head

This area is great for beach fishing, rock fishing and deep-sea fishing.
Isolated beaches to the south are there for the more experienced surfers and the southern end of Hat Head is more suited for beginners.
Hat Head National Park is well worth exploring with its stunning walking tracks, incredible sand dunes and beautiful, clear lakes.
Snorkel in Hat Head Creek.
There is a great campground in between the ocean, river and national park.

Crescent Head

This is one of the most famous surf spots in all of Australia and is home to the annual Crescent Head Malibu Classic.
Killick Creek is great for young kids and families.
Beautiful beaches are everywhere around here! Try Point Plomer for surfing, Goolawah Beach for some 'alone' time and if the weather is right, Delicate Beach for snorkelling.

Scott's Head

Great for young kids. With its calm waves and a large, sandy, patrolled (during Summer holidays) beach, it's a favourite holiday destination for young families.
There are a number of surf spots with a variety of surf breaks.
Camping or Day Trips. There is a lovely camping and recreation reserve right by the beach with great amenities, fresh water, picnic tables and free gas BBQ's.
Bushwalking
Fishing.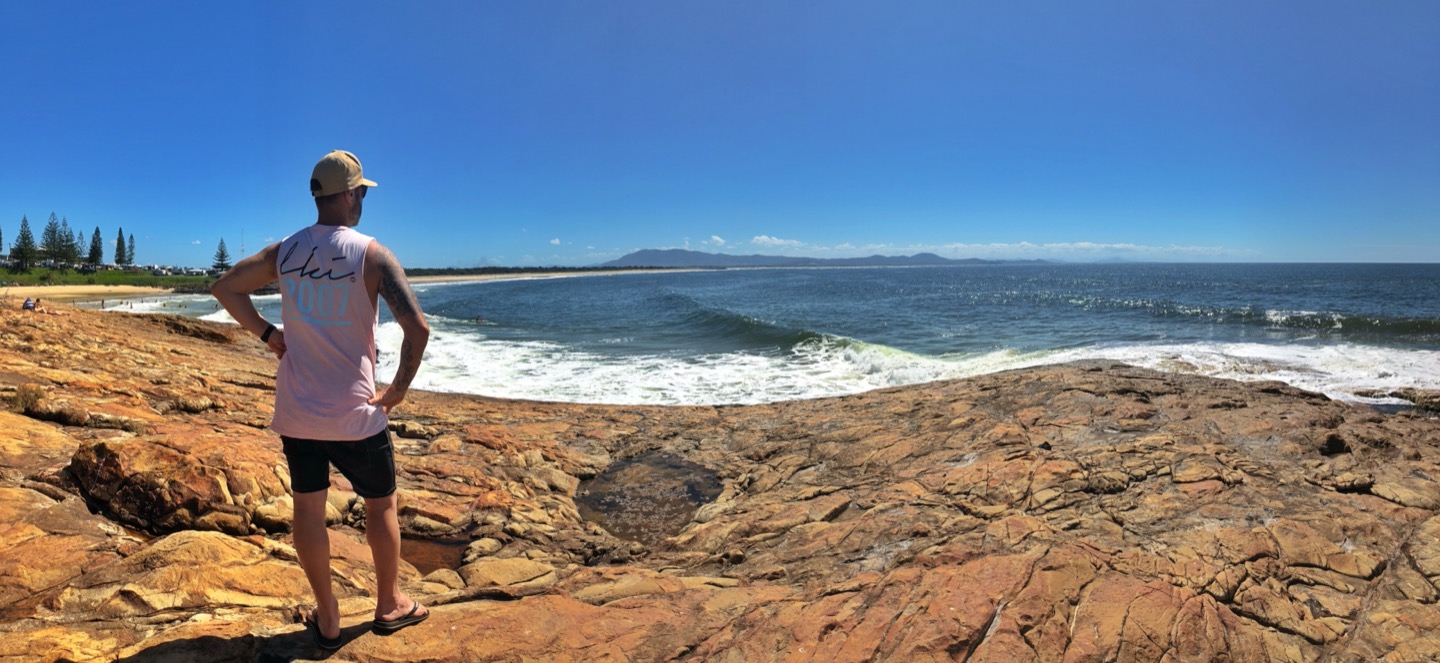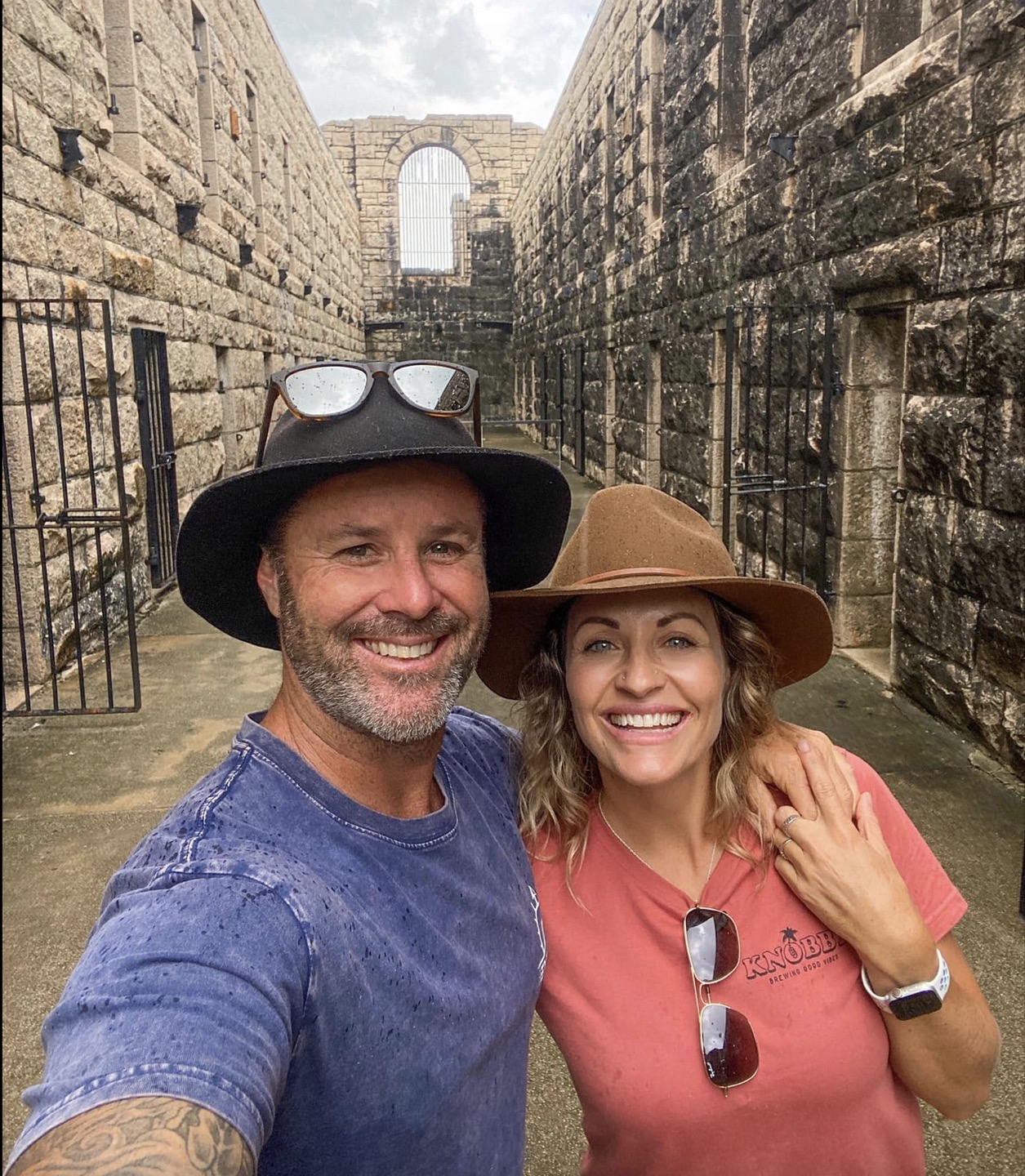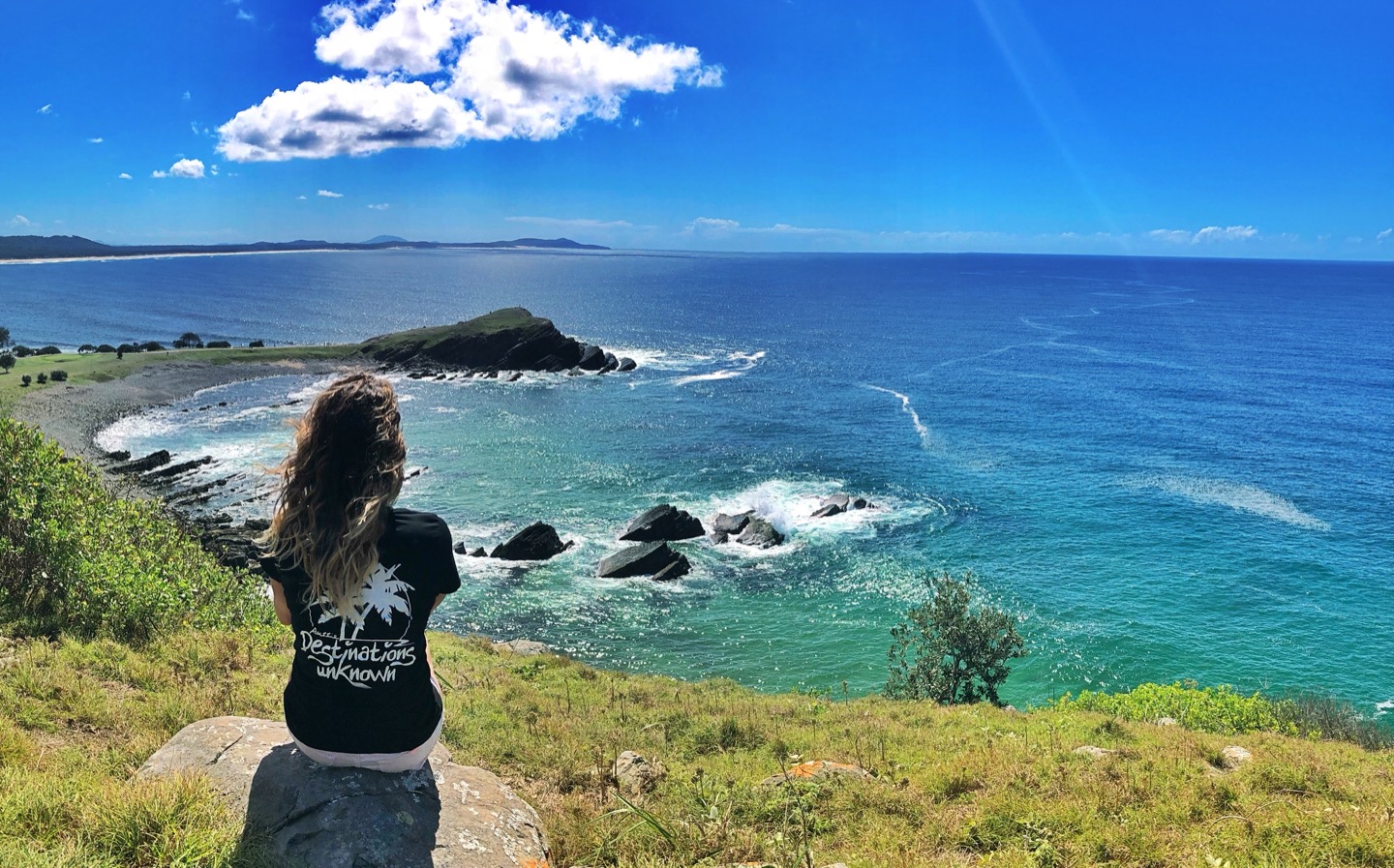 2. Coffs Harbour
The Promised Land, near Bellingen, NSW. This lush, peaceful and almost magical destination is a hidden gem in the Never Never region. Crystal clear creeks and waterholes, impressive mountains, rolling green hills and majestic homesteads make this perfect for swimming, relaxing, cycling or walking on the many trails.
If you have a couple of days to spare, you can do the Waterfall Way Drive. Check out our pre-planned trip on Campedia.
Moonee, another hidden gem not far from Coffs Harbour is a popular destination for locals and tourists alike.

Catch the tide as it flows out to the ocean by floating down Moonee Creek on a lilo. It takes a very relaxing three hours.
Explore Look At Me Headland. It's an easy 1.6km hike with stunning views the whole way.
Surfing.
Fishing.
Orara East State Forest

Take in the sweeping panoramic views over Coffs Harbour and the surrounding mountains from the Forest Sky Pier, a 15-metre-high, 21-metre-long lookout jutting out over the forest below.
Coffs Treetops awaits those who want to 'monkey around' in the trees. Great for the kids!
Do one of the many rainforest walks ranging from 10 minutes to 3 hours. Tracks are well maintained and sign posted.
Sand dunes, huge black rocks, perfect grassy campsites, and a spectacular coastline – this is Black Rocks, NSW – an incredible natural paradise about 60km north of Grafton.
Kayak along the beautiful tree-lined Jerusalem Creek, go for a walk and have a bite to eat in the Booroora Picnic Area. 4.6km one way.
Daytrip to Woody Head and/or Iluka, both spectacular places. If you have some extra time to spend in the area, Woody Head Campground is a favourite of ours. The beach is just beautiful!
Beach fishing on Ten Mile Beach.
An ancient wonderland of rainforests, waterfalls, escarpments, rock formations and valleys just 45 minutes from the Gold Coast. You could easily spend a few days exploring here. Click here to see more.
Waterfalls

Purlingbrook Falls (4km)
Twin Falls Circuit (2 hours, 4km return)

Natural Bridge, a stunning rock formation with a small waterfall, is well known for its glow worms, fireflies and other wildlife. It's a lovely walk but swimming is no longer permitted.
The Best of All Lookout surely does live up to its name. It's more a question of 'What can't you see?' than 'What can you see?' The dazzling Gold Coast Hinterland stretches right out to the Pacific Ocean and as far as Byron Bay; an extraordinary sweeping panorama of Queensland and New South Wales.
Springbrook State School, a heritage listed schoolhouse erected in 1911.
5.Cooloola Coast
The famous rainbow sands, endless sweeping beaches, freshwater lakes, towering sand dunes and crystal-clear waters keep beach lovers and campers returning enthusiastically to Rainbow Beach, Teewah Beach and Double Island Point. Located about two and a half hours drive north of Brisbane, this is the place to go for camping, surfing, fishing, digging up pippies, catching mud crabs, whale watching, boating and heaps of other water activities. Beach Driving and Camping Permits are required.
Double Island Point, which can be reached 2-3 hours either side of low tide is where the stunning scenery and many options for water activities make a really popular place to spend the day.
Take the 2.2km walk up to the Double Island Point Historic Lighthouse on the headland to take in the stunning 360 views. There is no accommodation and camping is not permitted at DI, so it's day trips only. Don't forget to check the tides!
Rainbow Beach with its famous, coloured sands, impressive Carlo Sand Blow and around 30km of beach is also a favourite holiday destination. There is plenty of accommodation to choose from including camping, resorts and beach houses.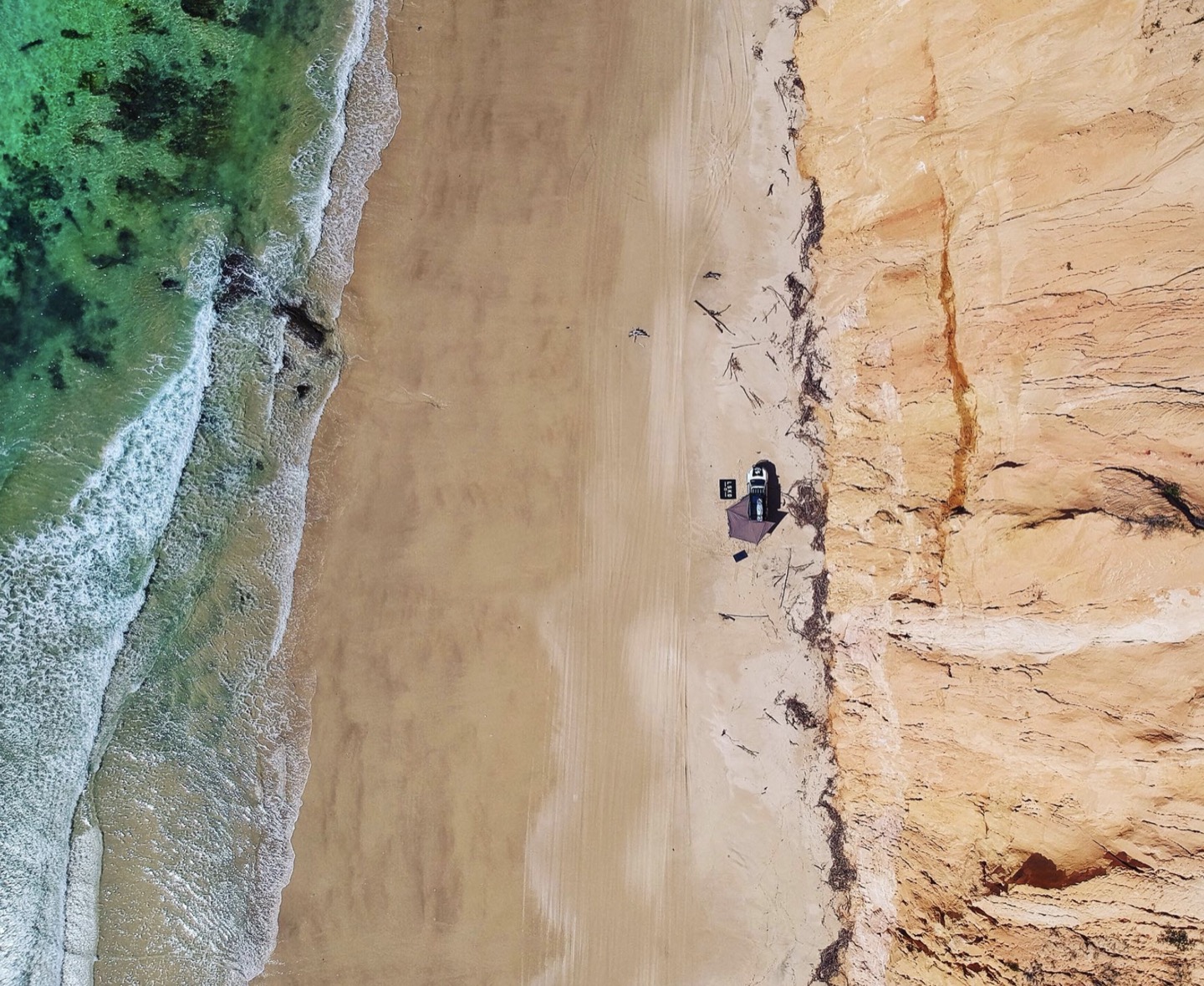 As I mentioned at the beginning, the entire east coast is stunning and you could spend months, if not years enjoying all that it has to offer. I hope this has given you a glimpse into the endless possibilities  available to you! Please, let us know in the comments if you have been to any of these places and what are your favourite east coast holiday destinations. Happy exploring and safe travels!