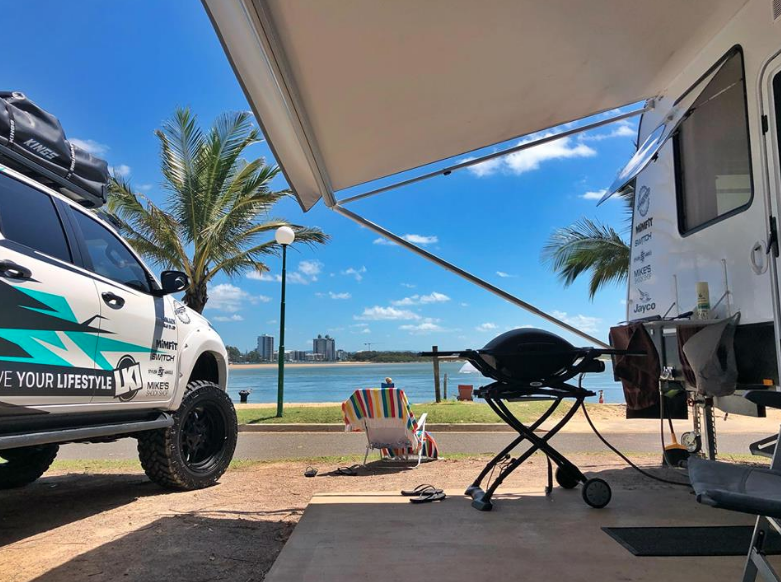 Name: Cotton Tree Holiday Park
FB: @cottontreeholidaypark
Web: www.sunshinecoastholidayparks.com.au
Location: Cotton Tree Pde Maroochydore, Queensland
Date of Stay: Jan 2018 (Australia Day), March 2018 x 2
Type of Park: Beach front
Good for Kids/Families: Yes
Good for Couples: Yes
Description:
We come to Cotton Tree regularly with and without the kids– we just love it!
It is a well-kept little park, right on the water with both still water (riverfront) access and surf access (to the right).
It's only a short walk to the surf club and RSL and Sunshine Plaza is just a 5 minute drive away if you need to go shopping (like we did last stay – Chris forget to pack a muscle shirt! Oh, the horror! Lol). You can pretty much walk to everything you need.
The facilities are clean and there are camp kitchens dotted around the park. If you don't plan on cooking much in your van, there are plenty of café's and restaurants within walking distance. For many families, a lazy meal of fish and chips is usually on the agenda and it's so easy to walk across the road, pick up your dinner, and eat it on the beach or back at the caravan park.
If you forgot your meat, don't worry – I forget mine on purpose! The Cotton Tree Meats butcher just across the road has a delicious assortment of meats just begging to be bbq'd. You must try their lamb and haloumi kebabs. They hold the award of 'best kebab I have ever eaten to date'
Last week we were here, we were on absolute waterfront (by the river) which was amazing, and those sites are worth fighting for if you get the chance! This week those sites have been cordoned off due to new turf being laid. So needless to say, those sites will be even better when they are reopened. Generally, we choose to be over near the surf where we are right now – that's what the boards are in the back of the truck for! Besides, I love hearing the sounds of the ocean and waves crashing through our open windows, while I sit here typing 🙂
Right now, it's quiet; there are many vacant sites, and not many kids around. It's calm, relaxing and peaceful. It's lovely to sit in my little beach chair and watch the relaxing flow of the river, alive with swimmers, paddle boarders (some with dogs!), kite surfers and people fishing.
It is an extremely popular park and therefore very busy in peak times, but it is still surprisingly relaxing and fairly quiet thanks to the 10pm curfew. The levels of 'quiet' do change HUGELY from off peak to school holiday times – this is to be expected in most parks though J There are plenty of activities for the kids during the holidays (discos, movies etc.) My advice would be to avoid the park during the school holidays if you don't have school aged kids.
Most sites are quite a good size once parked but getting in and out can be a bit tricky when the park is full (this is what we found on Australia Day). Some sites are smallish and can be a bit uneven. Be sure to request a larger site if available when you are checking in!
Getting into the park in general during school holidays, especially Christmas can be pretty difficult, so book as soon as the park starts accepting bookings. It took us almost 200 phone calls to get through to reception while we were trying to book Christmas here last year – bookings opened on a certain date, and the phones were busy from the moment reception opened its doors! People were camping out at reception the night before hoping to book a spot.
We have never had an issue with theft at this park, which is reassuring.
Our kids love it here as they can ride their bikes and scooters (the bike paths around the park are great), swim, surf, play on the beach, head over to the shops for an ice cream and so on. But what they really love is jumping into the river and being swept downstream, clambering back onto the beach and doing it all again!
We have a great time here without the kids too; relaxing, reading, walking, riding our bikes, surfing and simply enjoying the fresh sea air, peace and tranquillity.
I love the market that is held across the road every Sunday morning and have be known to buy quite a few things here – including some gorgeous handmade aprons. Hey, don't judge – they have built in hand towels and pockets!
Once you've visited Cotton Tree Holiday Park, one thing is for sure – you will be sure to book your next stay in the not-too-distant future! It really is a hard place to beat.
Park Facilities:
5 amenity blocks
BBQ's
3 laundries – with coin operated washing machines and driers
baby facilities including bath and change table
free Wi-Fi
Sites:
Powered: 372 Unpowered Tent Sites: 29
A variety of sizes and 'views'. Slab, grass, powered and unpowered. Can be a bit tight when the park is at capacity. There are also 9 villas and one 4 bedroom beach house.
Staff:
Extremely fun and friendly most of the time (depends who you speak with), but extremely hard to reach over the phone. The park prefers you to book online.
Positives:
Location, location location!
Peaceful (out of school holidays)
Surf and calm waters
Great amenities
The Markets on Sunday morning
Within walking distance to most places
Negatives:
No swimming pool or playground for the kids, but there is the aquatic centre next door if you really need a pool.
Extremely hard to book by phone.
Hard to get in and out of sites when the park is at capacity
Can be a bit chaotic in school holidays
The markets right across the street have some fabulous stalls!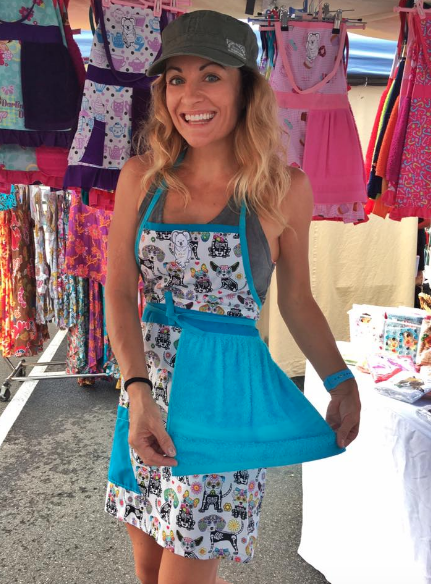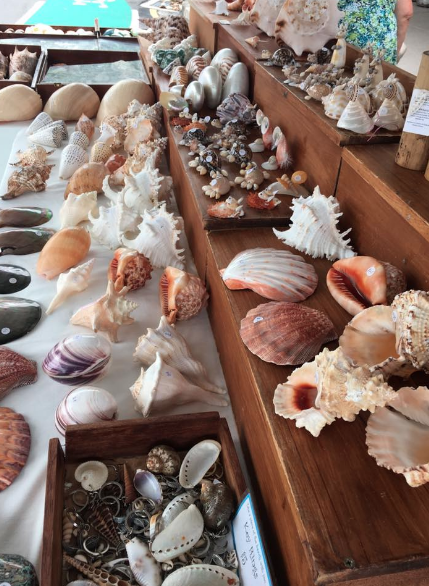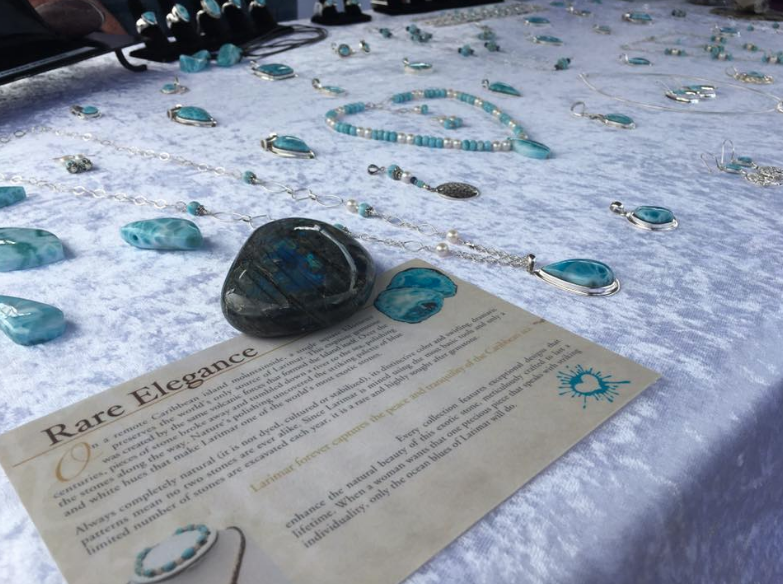 Be sure to head across the road to the Cotton Tree Butcher. If you see their lamb and halloumi kebabs in the fridge, grab a few packets! They are divine 🙂