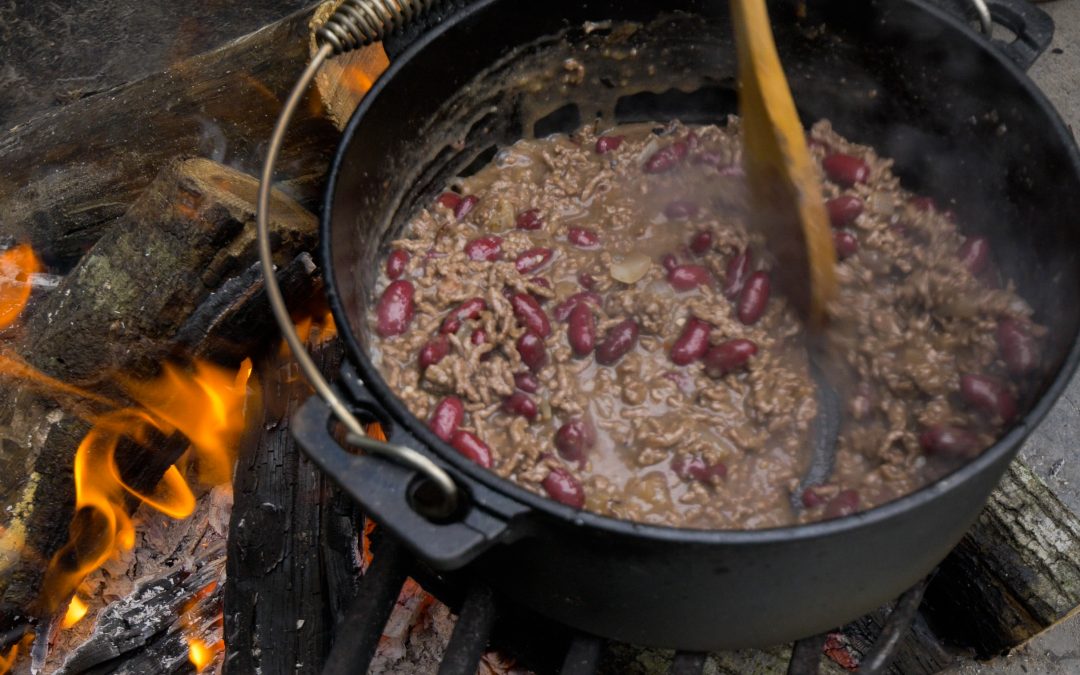 This is so easy … this is actually the first ever recipe we cooked in our brand new camp oven on our own. We used ingredients that we had in the freezer and pantry and walah! Mexican bowls for us. It really could have been done in a frying pan, but we really just wanted to use our new camp oven – and Chris had a great time cooking it 🙂
Ingredients:
500g mince beef
1 brown onion, diced
1 red capsicum (optional)
1 packet taco seasoning (or make your own)
Chilli and/or cayanne powder (optional and amount to taste)
1/4 cup red wine
1/4 cup water
1 can red kidney beans
1 can crushed tomatoes (optional)
2 Tbsp olive oil
Method:
Preheat your camp oven over the coals.
Add the oil and onion and stir until onion is transluscent.
Add mince beef and stir until browned all over.
Add taco seasoning and stir to combine.
Add water, wine, beans and tomatoes if adding and stir well.
Replace lid on camp oven and return to the coals for about 10 minutes or until the liquid has reduced.
If it is still quite runny, remove from the coals, take the lid off and allow to continue to cook in the pot until the desired consistency is achieved.
To Serve:
We generally try to keep things fairly low carb, so we served this in a bowl topped with cheese, sour cream, tomatoes and avo. But you could serve it in in wraps, tacos, on nachos or however else you usually eat Mexican meat. To reduce the carb content even further, omit the kidney beans and canned tomatoes.