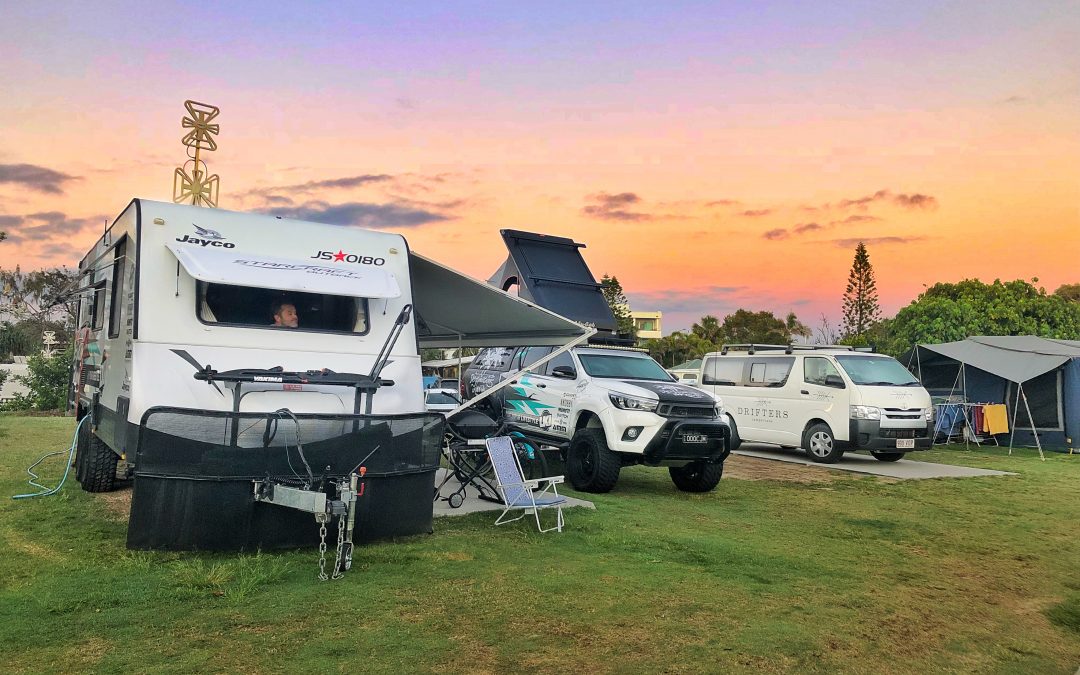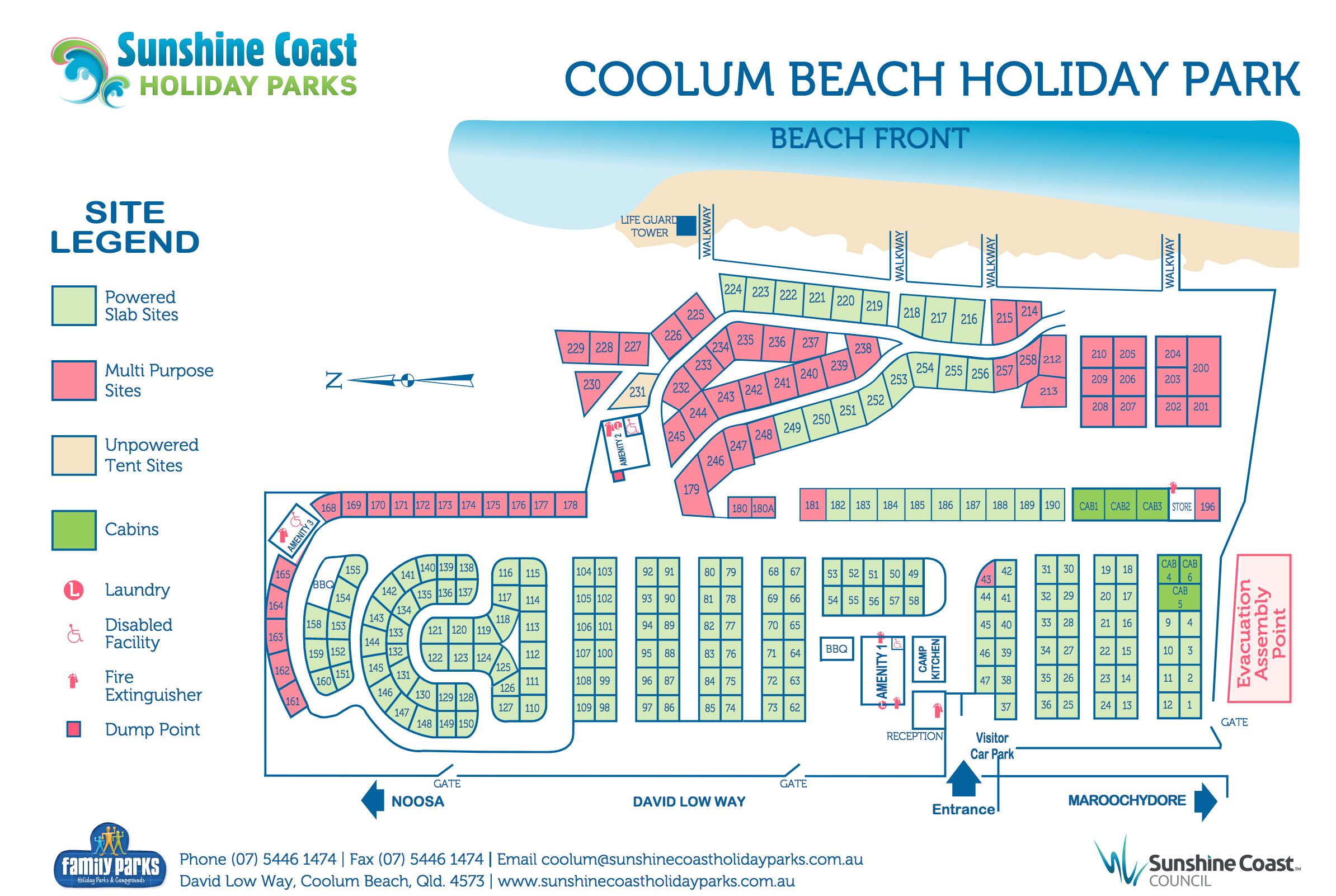 Description:
Chris and I are celebrating 8 years together and for this 'momentous occasion' Chris booked a weekend without the kids at this gorgeous little park.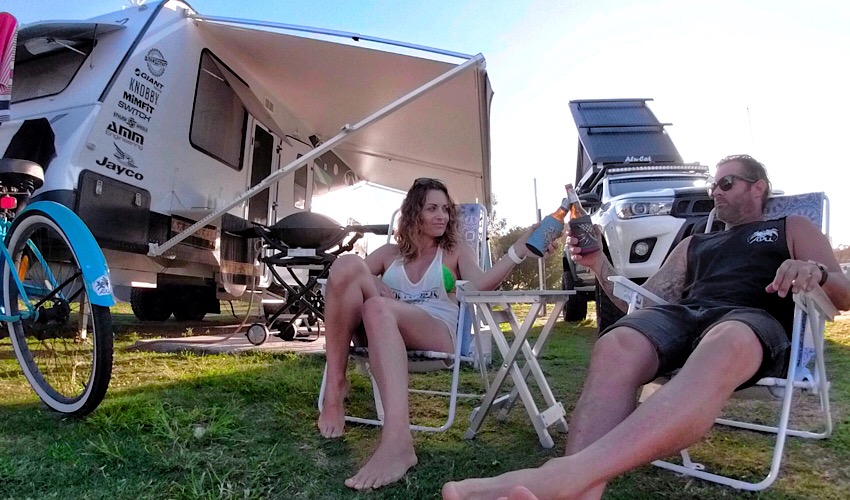 Happy Anniversary to us! We celebrated with a Big Head or two and a weekend away 🙂
We usually stay at Cotton Tree when we head up this way, but Coolum has been high on our list of places to visit as we've heard great things and driven past many times.
We are pleased to say that it didn't disappoint! We were a bit skeptical of how the weekend would turn out after what feels like non-stop rain for weeks, and storms were forecast.
We were lucky to have gorgeous weather both Friday and Saturday with only a few drops of rain on the Sunday morning which brought a whole lot of clouds that helped create a spectacular sunrise.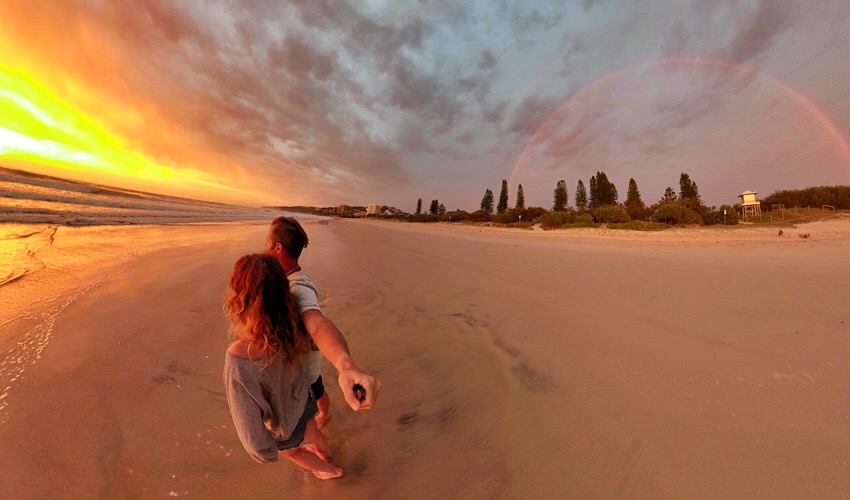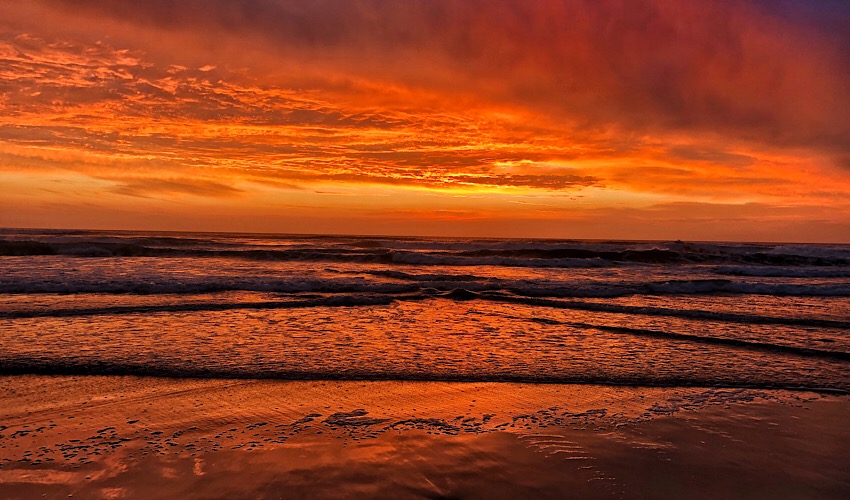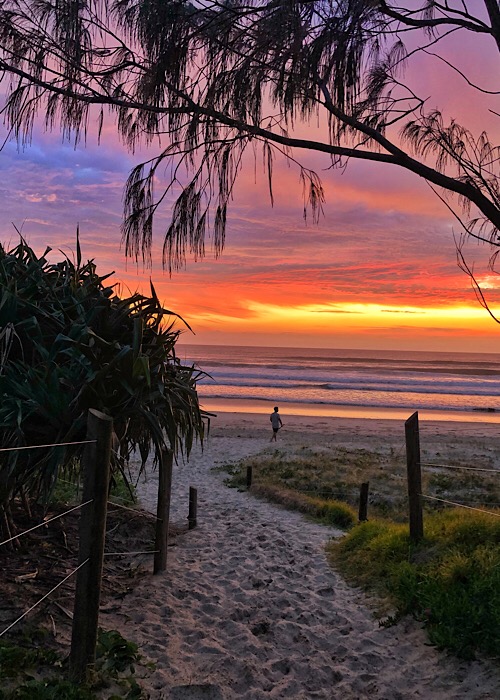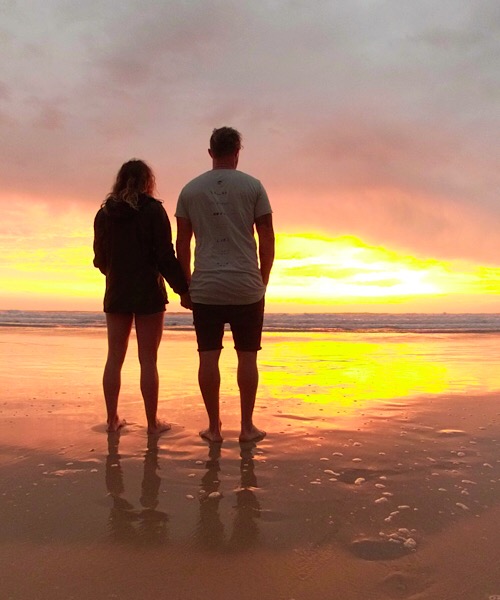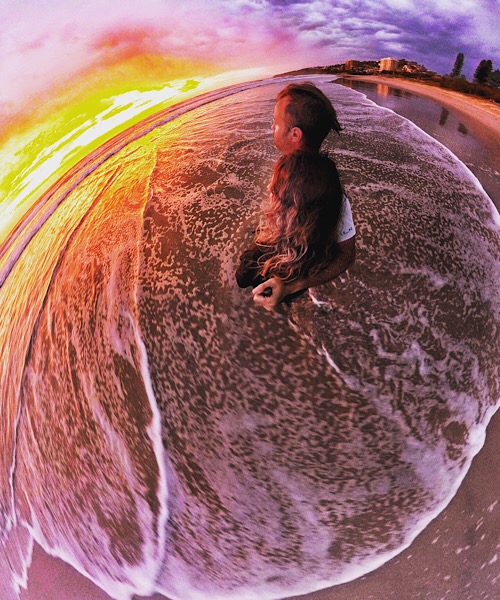 This wasn't an adventure-filled weekend, it was a 'let's relax and unwind' weekend, and that's exactly what we did. It was a combination of lying in the sun, walking on the beach, exploring Coolum and kicking back in the caravan park chatting to people as they wandered by.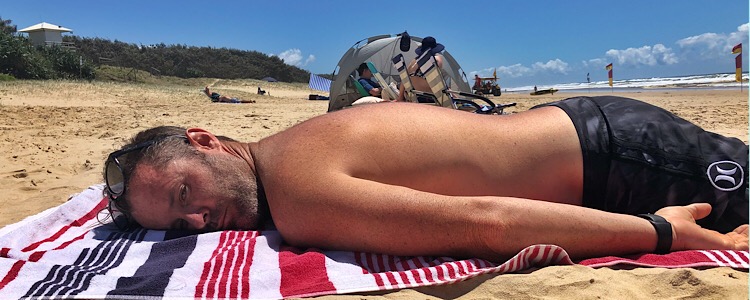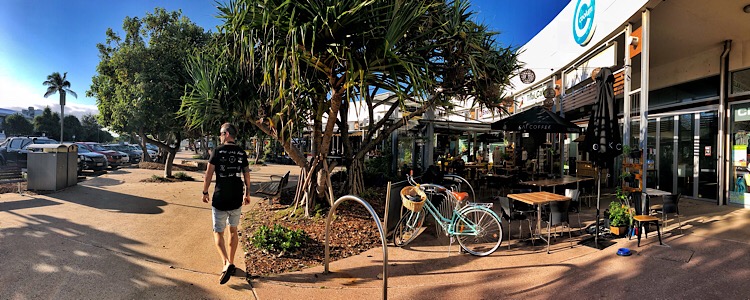 We want for a wander to try and find a coffee shop for Chris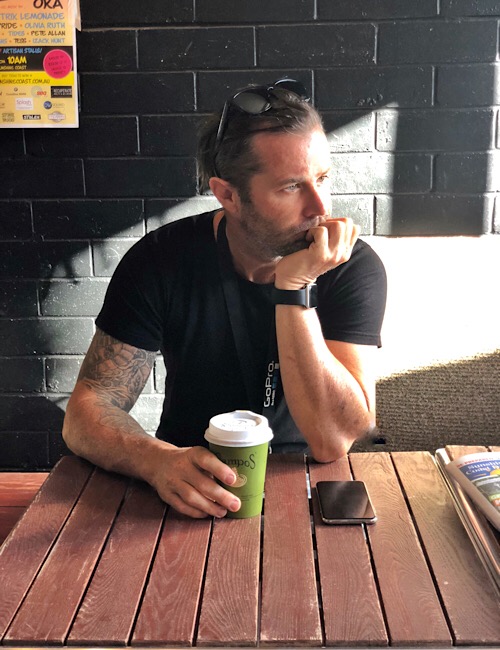 He needed coffee to help with what the Big Head's had done last night!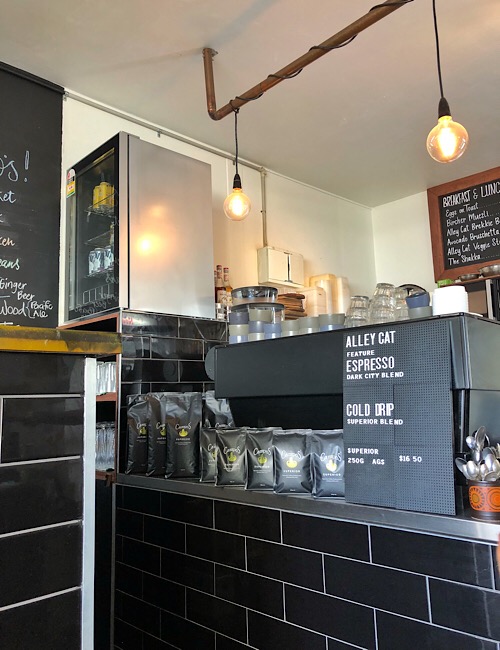 We found Alley Cat … down an Alley 😉
Tickle Park is located right next to the caravan park and is a great place for the kids to play. It has a playground, undercover skate park and a nice grassy area that was being used to hold a bootcamp as we wandered by. This would be handy if you had kids as there is no playground or swimming pool in the park. There were plenty of kids getting around in the caravan park and nearby on bikes and scooters who all looked to be having a wonderful time.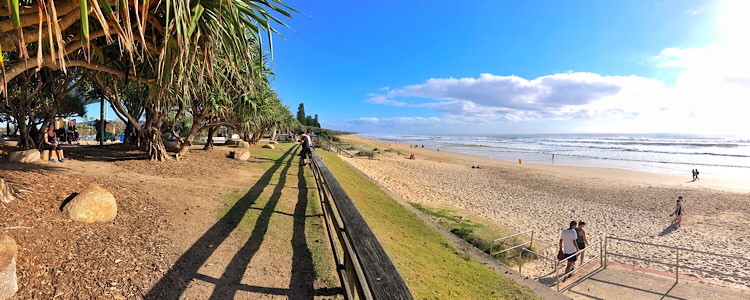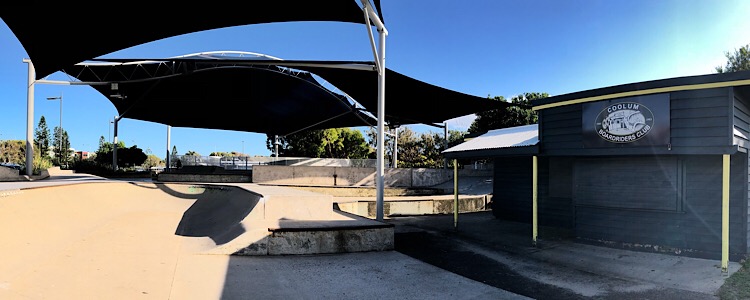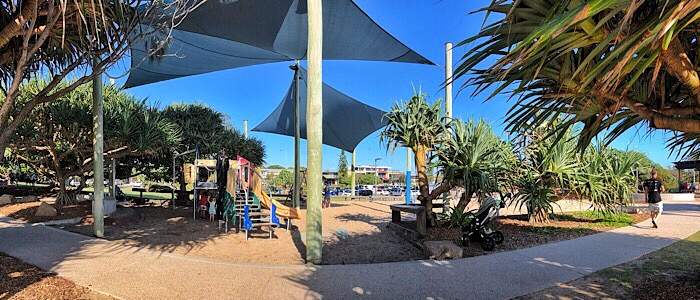 The caravan park itself has 3 amenities blocks which are well maintained and easy to get to. There are 2 laundries and an outdoor clothesline, a camp kitchen and a couple of well equipped BBQ areas.
There were also lots of dogs dotted around the park and playing on the beach.
We were parked up the top directly opposite the path that takes you to the beach. We fell asleep to the sound of the waves and woke up looking out the window watching the waves rolling in. Just magic!
This was the weekend we both needed, and this was the perfect place to do it.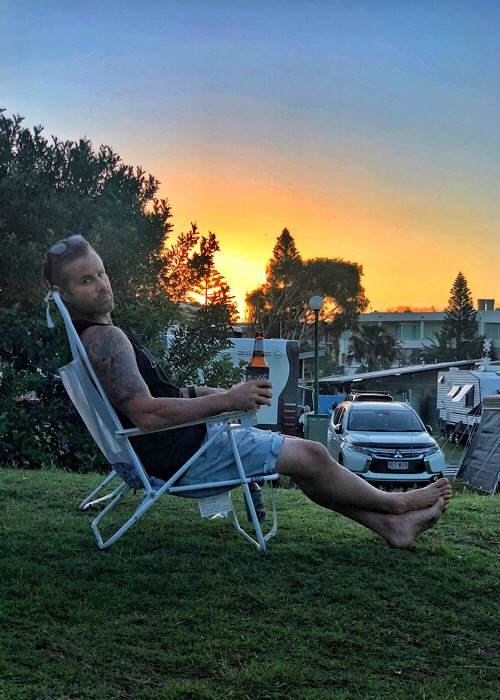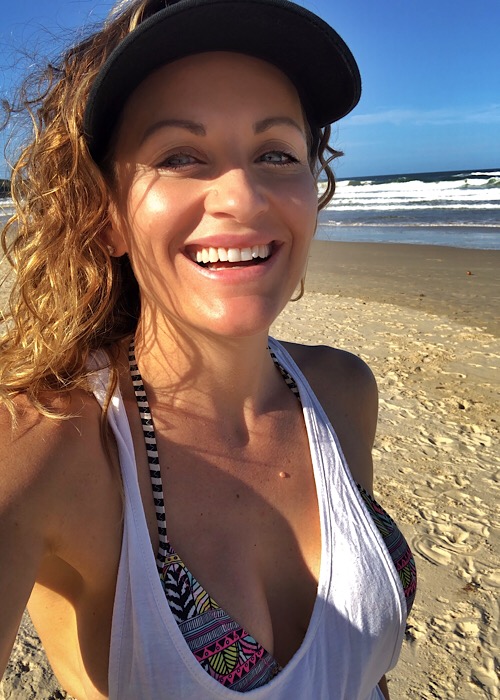 Construction seemed to be well under way for what looks like a new Pavilion. It's right next to the camp kitchen, so quite possibly will make a bigger kitchen! (see the pic above). We will have to revisit when it's complete 😉

Facilities:
Powered caravan sites
6 villas
Baby facilities
LPG and party ice for sale
Free Wi-Fi
Camp kitchen
3 amenity blocks
2 laundry areas
Dog friendly, on application
Staff:
Sites:
258 (I counted on the sitemap!) which are a combination of:
Powered slab sites
Multi purpose sites
Unpowered tent sites
Positives:
Direct access to patrolled beach
Right across the road from a huge variety of shops, cafes and restaurants
Great amenities
Lots of sites
Chess set and table tennis table
Pet-friendly (must be pre-arranged)
Negatives:
Reports of things being stolen on Friday and Saturday nights (from people who were here, not from us!)
No swimming pool
No playground