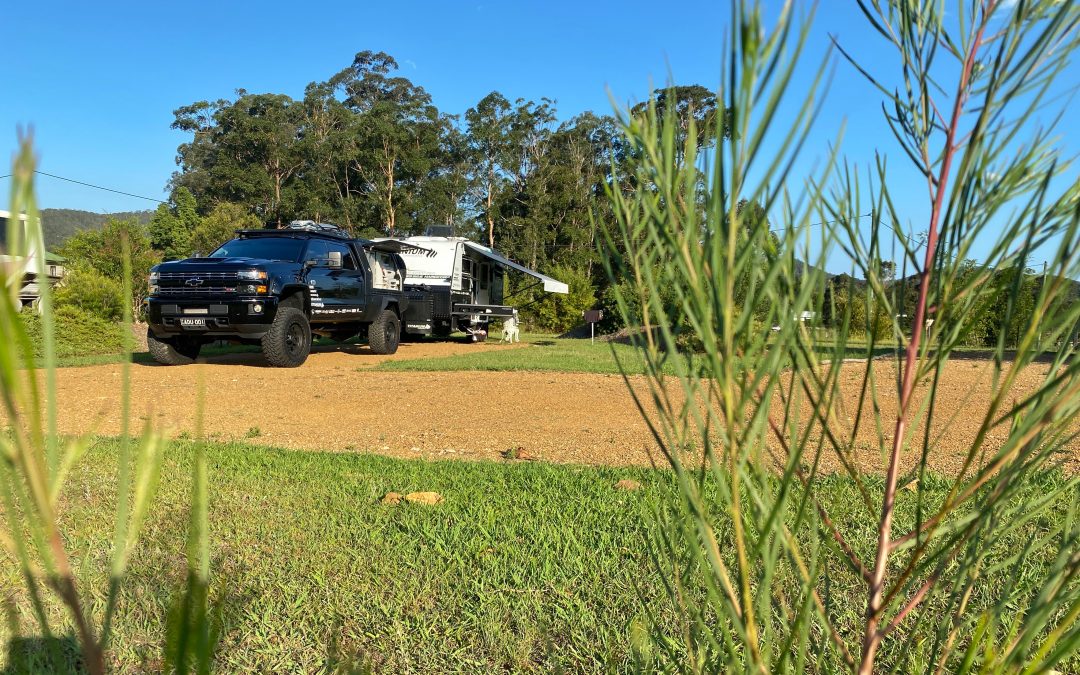 Overnight Campground for Self-Contained Vehicles
This morning we left the Gold Coast to head south. It's day 1 of our brand-new lives … Aussie Destinations Unknown: Full Time Travellers! We know we have to be at various places in Melbourne next week, and we are catching the Spirit of Tasmania on December 11th. We've just booked 4 nights at the Melbourne Caravan Park for our time there, but leading up to those dates, we have no accommodation booked, and no idea of how far we will travel each day or where we will be stopping. Just like today. Chris felt that Port Macquarie was it, as he put the cruise control on, gave his feet a break and hunched himself over the steering wheel to stretch the stiffness out of his back. That's generally my cue to flip open the laptop and start searching on wikicamps or Hipcamp.
Today wiki delivered a pearler of a spot! The reviews were fantastic, photos beautiful and location just one hour south of where we were. Chris had a look and decided he could drive a bit further and here we are. At the RV Retreat in Coolongolook, just down the road from the Cherry Pie Bakery, on the corner of Lombard and Park Streets.
Chris pulled over and I wandered through the gate and down the drive, following Denise's instructions and the large signs saying 'OFFICE'.
I was greeted by two smiling people, Matt & Denise and a gorgeous view over lush green fields, immaculately kept grounds, a dam filled with water lillies and a genuinely friendly country vibe.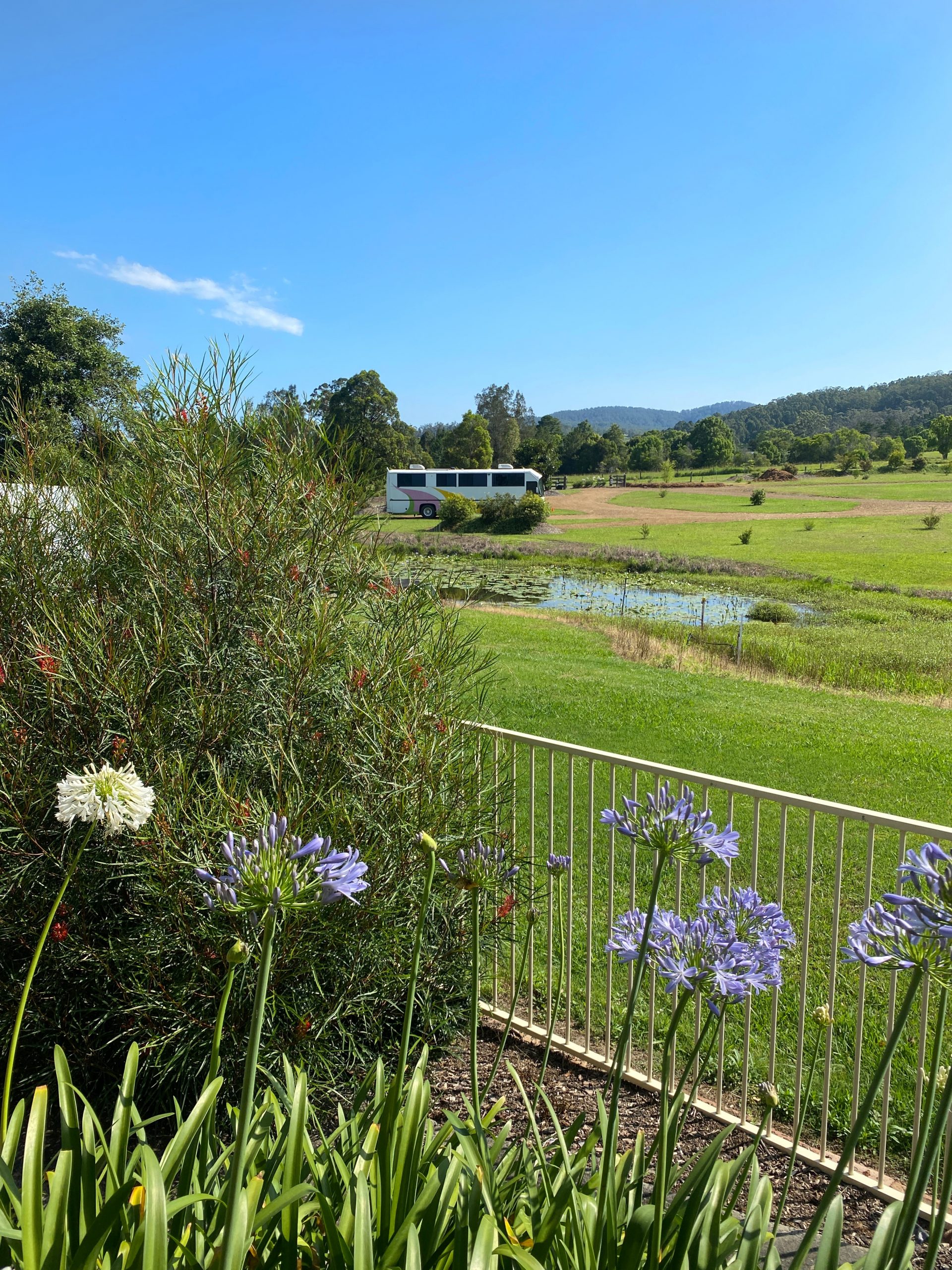 Denise gave me a map which showed us where to park and all the things to do in the surrounding areas. There's quite a bit to see here – I wish we could stay for another night! The reviews were right and the images genuine. What a find! I couldn't believe our luck. Wikicamps – you've done it again.
We drove a small way down a dead-end street that looks like it leads up to the mountain behind the property and turned right through the large wooden gates and into our site. The roads are made out of what looks like crushed rock – not dirt, but not gravel, and browny/orange in colour. Dust free compacted road base is what Chris said it looked like when I asked him! This not only looks really tidy but offers a stunning contrast against the greenery and bright blue sky.
We were parked up in no time with the windows and hatches open letting the country breeze flow through the van. Being 31 degrees today, its surprisingly comfortable inside! We have a wrought iron table and chair setting right beside the van and the 'site' is very private.

We headed up to the brand new camp kitchen ('The Happy Shed') for a bit of a look to find a bar (installed a few weeks ago!), table and chairs, couches and lounge chairs, large table with table cloth, BBQ, trolley with insect repellent, stubby coolers, bin bags hand sanitiser and all sorts of practical things, a book exchange (woohoo!) and some antique goodies splashed around. All set in a wide-open shed with views down over the dam.
Chris and I love things to be neat, tidy, functional and to look good – and RV Retreat is all of those and more. The attention to the finer details is such a refreshing change.
About 4:30 Denise walked over to us and we had a great chat while Matt was at the RFS about a kilometre down the road. Originally from Sydney, they love this part of the country and moved up here for a bit of a sea change. Matt's family was originally from here, so they already had the connection. Oh, we chatted about all sorts of things … including the new tunnel open in Sydney until she headed back to the house, ready to welcome some more guests.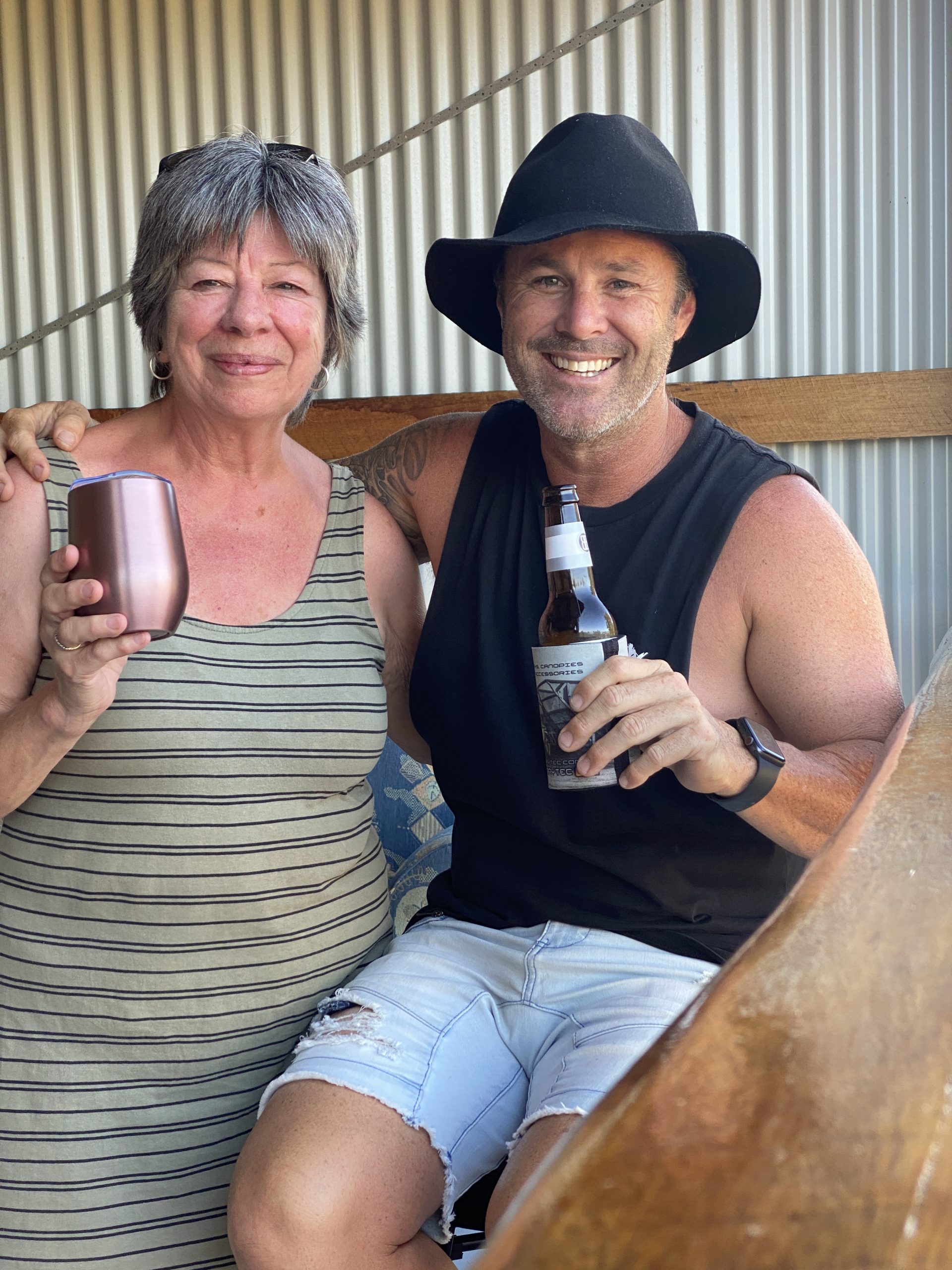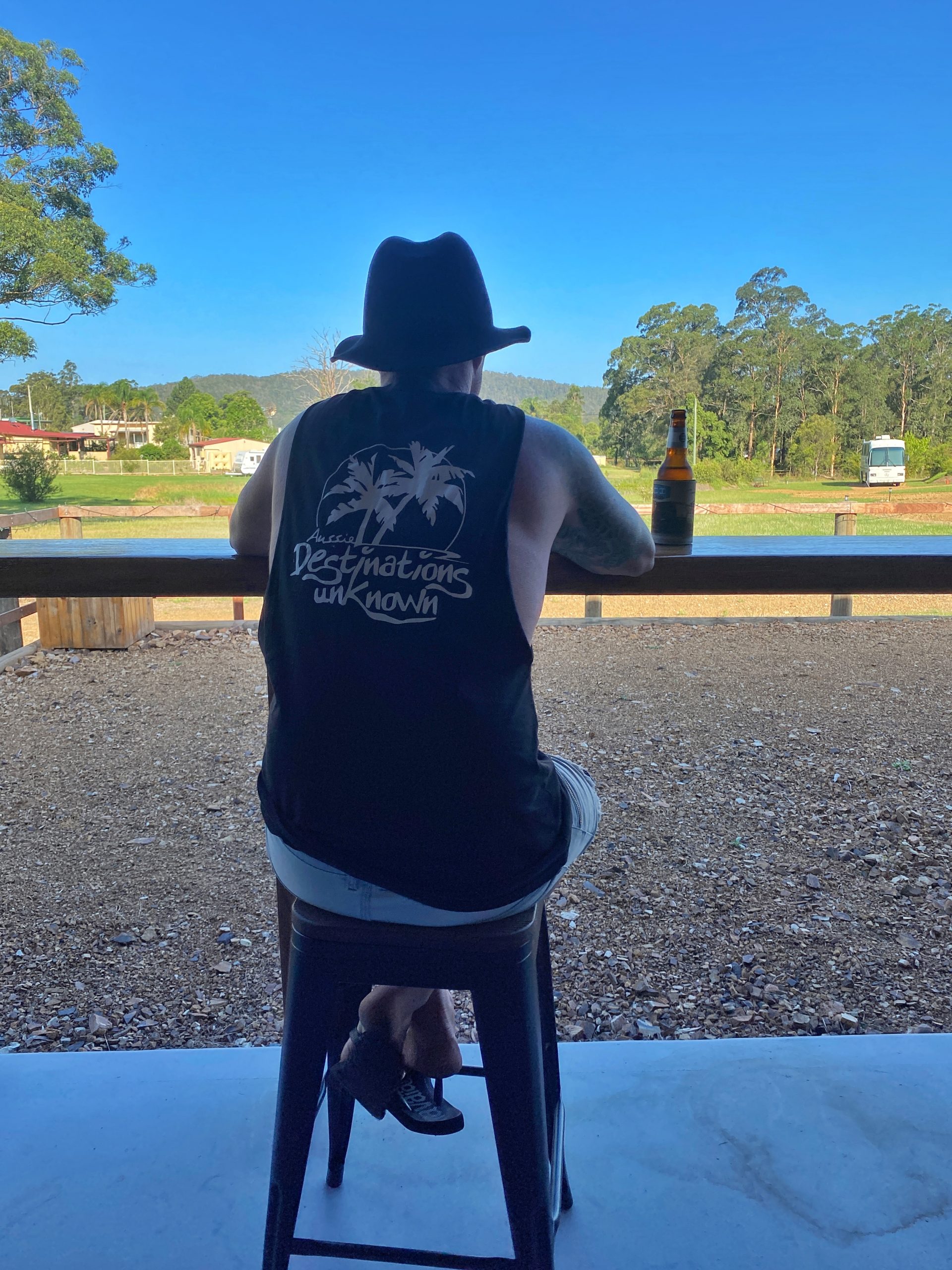 Sure, RV Retreat is right behind the freeway so the sounds of traffic is there, but it's definitely tolerable – and the sounds of the birds are what my ears tuned into in no time at all.
I can't recommend this property highly enough, and for just $15 per night (that was for both of us!) you can't go wrong.
DETAILS:
Location: Corner Park and Lombard Streets, Coolongolook (a bit over an hour south of Port Macquarie and 25 minutes to Tuncurry and Forster)
Cost: $15 (2 adults)
Power: No
Water: Tank water available in the kitchen
Amenities: No (must be self-contained)
Pets: Yes. On a leash as there are chooks and sheep
Dump Point: Yes – across the road at the BP
Rubbish and Recycling Bins: Yes
Close By:
2 cafes within walking distance (Cherry Pie Café and Salty Dog)
Caltex Service Centre (open 24 hours) on other side of highway
BP Service Centre (open 5am – 10pm) has liquor licence (on other side of highway
10 minutes away in Nabiac you will find:
Butcher (opposite the bakery)
Baker (open Monday – Saturday)
The Village Café & Takeaway (next to the pub)
Nabiac Pub (courtesy bus picks up from RV Retreat Tuesday (from 5pm) and Friday and Saturday (from 3pm)
The Nook (local handcrafts)
Foodworks (open from 7 daily)
Farmers Market (last Saturday of the month) at the Nabiac Showground 8 am to noon.