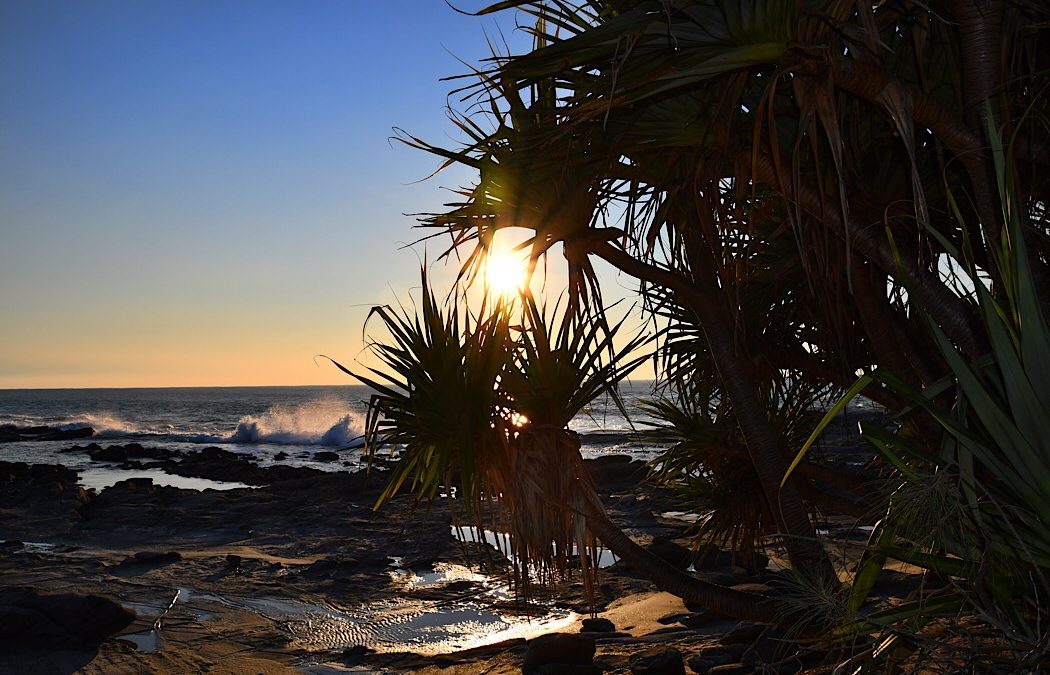 Wahoooosers! It's great to be baaaack!!
Our new van is amazing and we love it … but what we love more than the van itself, are the adventures we get to experience once again. 4 months without a 4WD or caravan has truly taken its toll on all of us.
We couldn't have chosen a better place for our first relaxing weekend in the van in months … we were finally able to set up the camp chairs, and enjoy a few beers (or many beers in Chris's case!) around the fire with both old mates and new ones. 🔥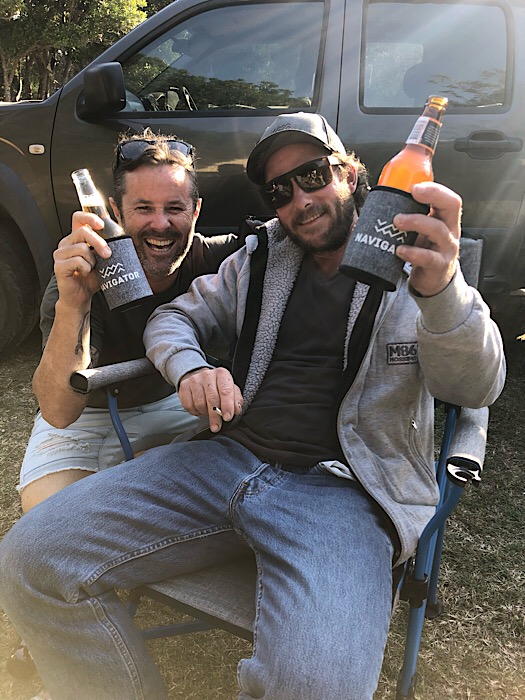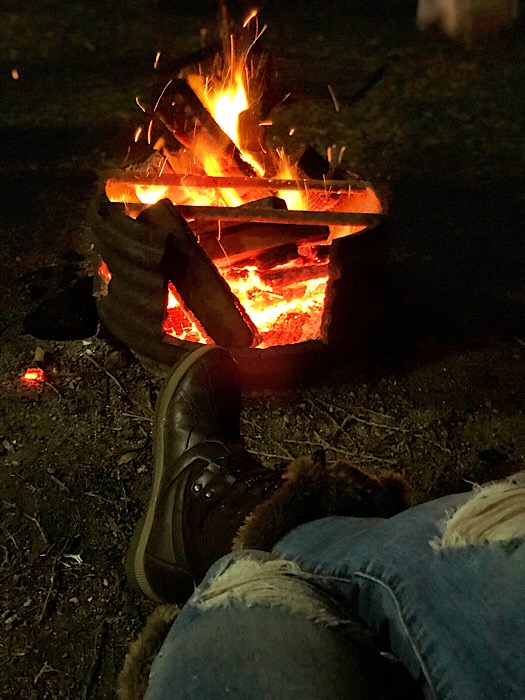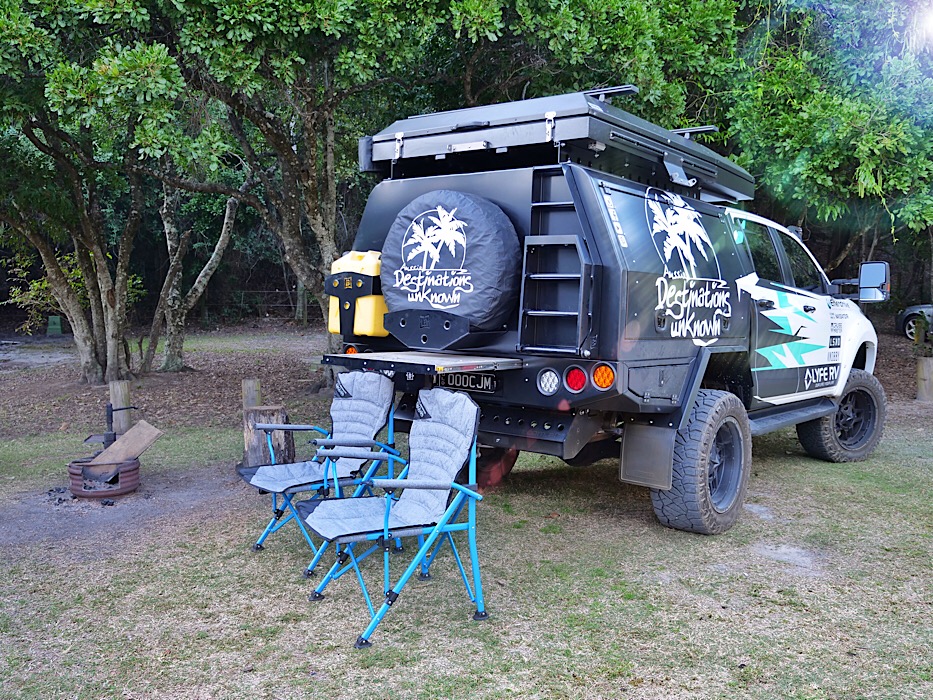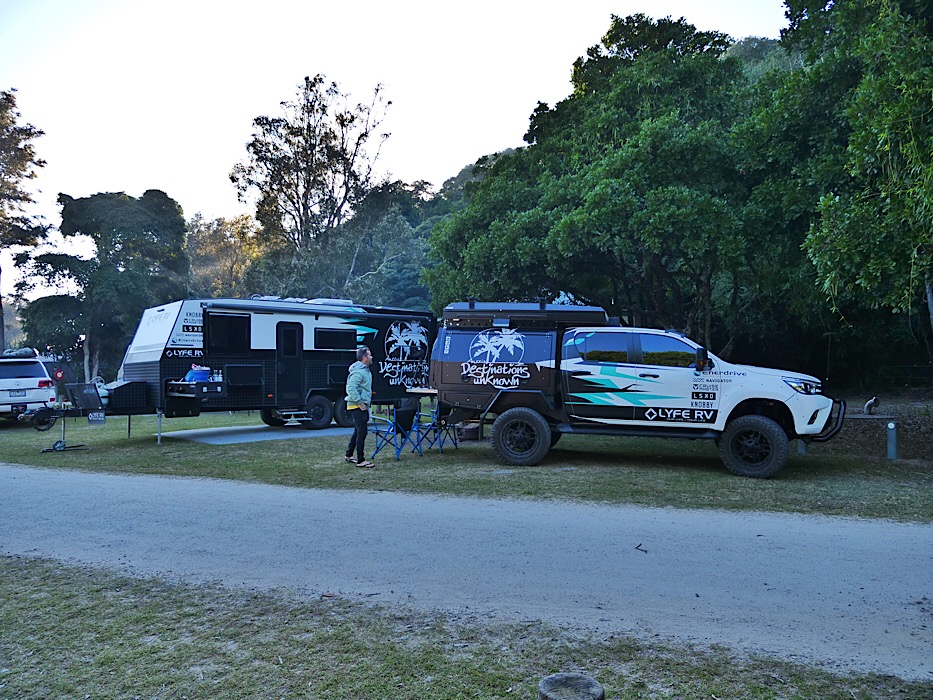 White sandy beaches, rock platforms, a boat ramp, grassy areas, rainforest, shallow reef (perfect for snorkeling) and lots of kangaroos roaming around … plus awesome surfing and great fishing put Woody Head, part of the Bundjalung National Park, right near the top of our beachside camping list. And the fact that it's only a bit over 200 km from home makes it even better.
The charming seaside village of Iluka, right at the mouth of the Clarence River is just down the road and has everything you need including an IGA, golf course, a great bowling club and pub plus pretty much everything you need including a caravan park. We didn't eat at the pub this time, but we have before and the meals were epic! The whole area (pub included) gives off an awesome relaxed vibe that makes you think seriously about not going home!
Our first time to this gorgeous spot was back in October of 2014 when we came and stayed at the Woody Head Campground and attended a friend's wedding at Shark Bay, just around the corner. I was blown away at the beauty and tranquility of the place as it was my first time to the NSW North Coast. Chris had not long finished building our camper trailer and adventures like this were a new thing for us. We fell in love and knew we'd be back for sure.
Woody Head back in October 2014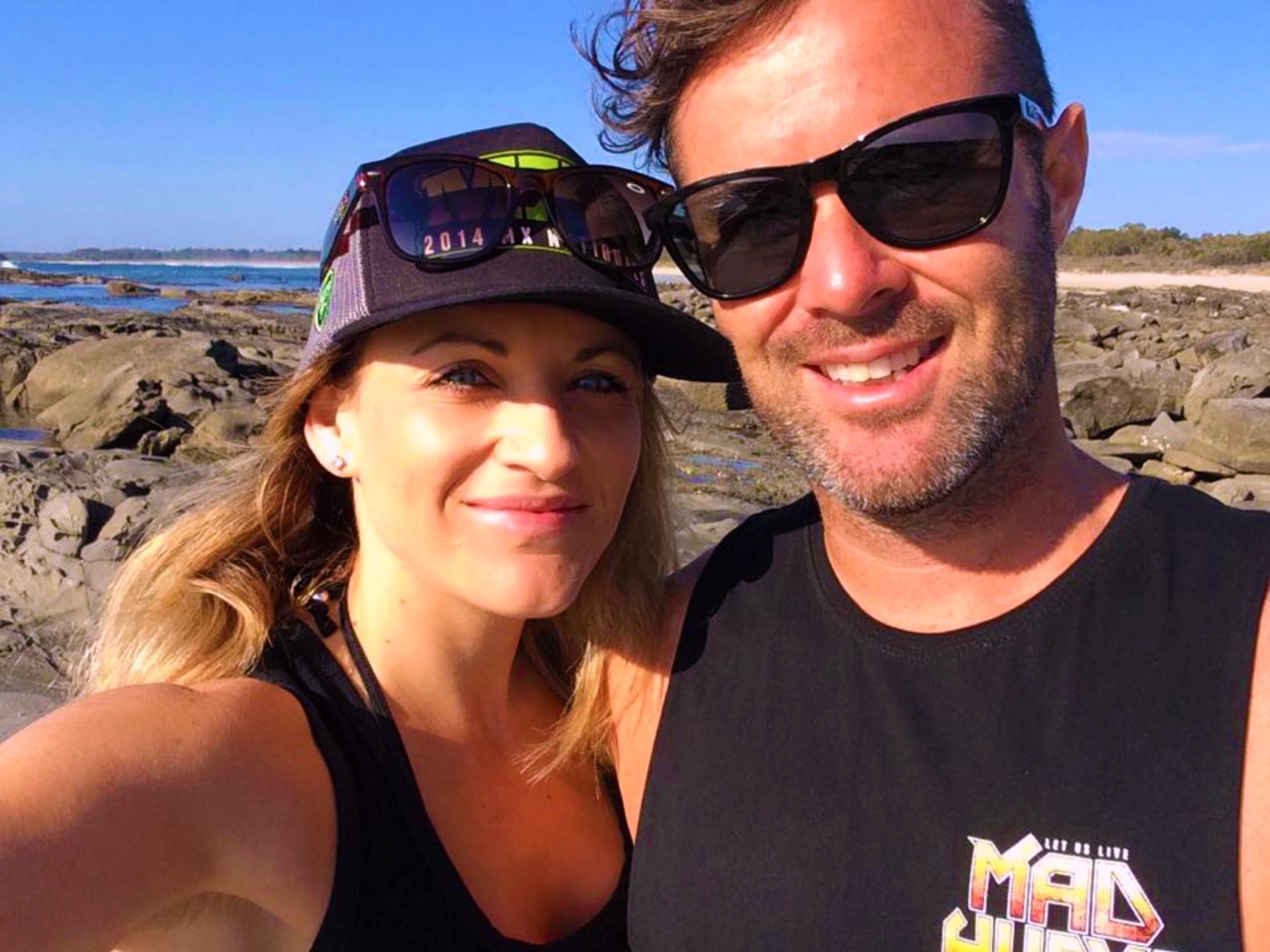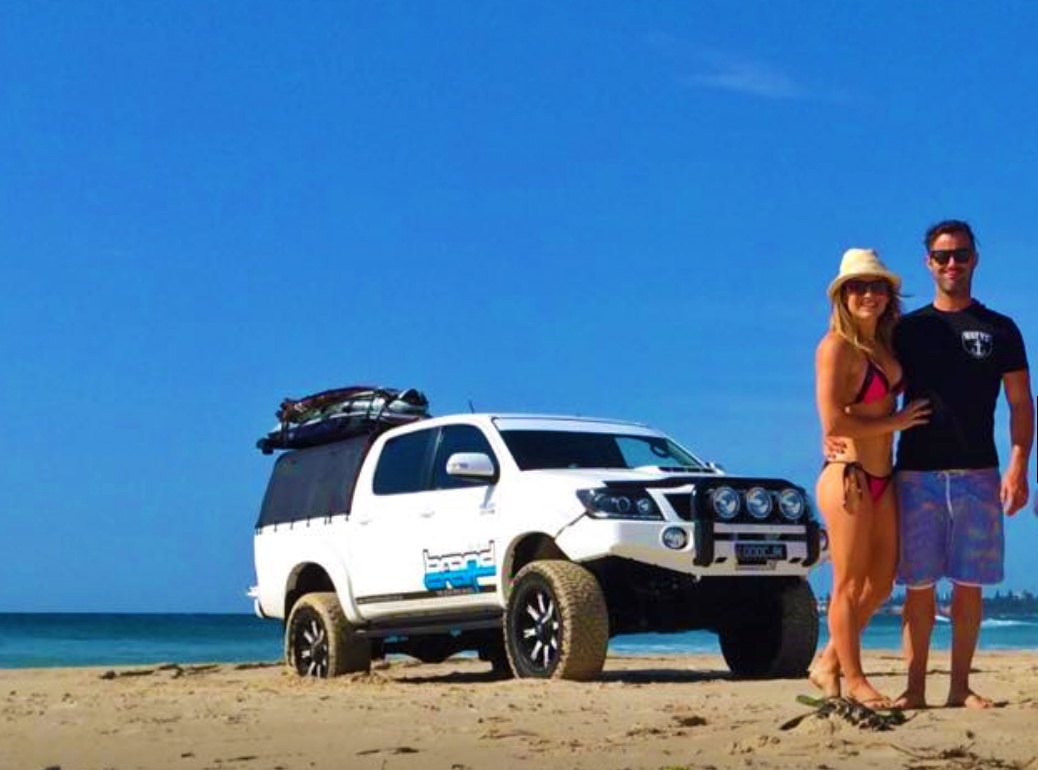 We finally made it back, and yep – we are planning our return trip already. And next time we'll bring the kids. We know they will love this place as much as we do.
There really is so much to explore. A short walk through the campground will take you to a grassy area that leads you down to a white sandy beach (or a boat ramp if that's what you need!) and if you head off to the right you will find a gorgeous little path, quite often dotted with kangaroos, that you can follow along the rock shelf and coastline for ages. You can spend hours exploring the rock shelf and checking out the different textures and patterns. We went for a walk just after sunrise to snap a few pics.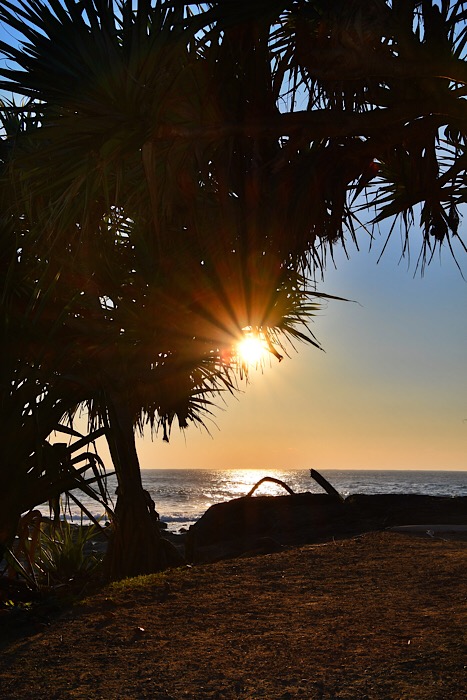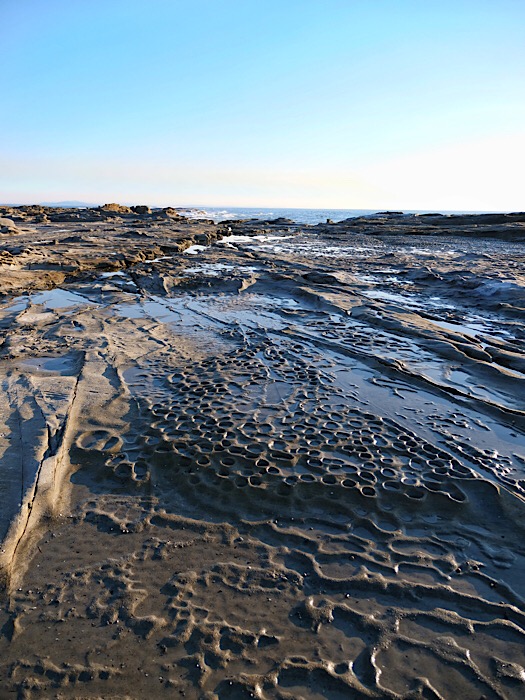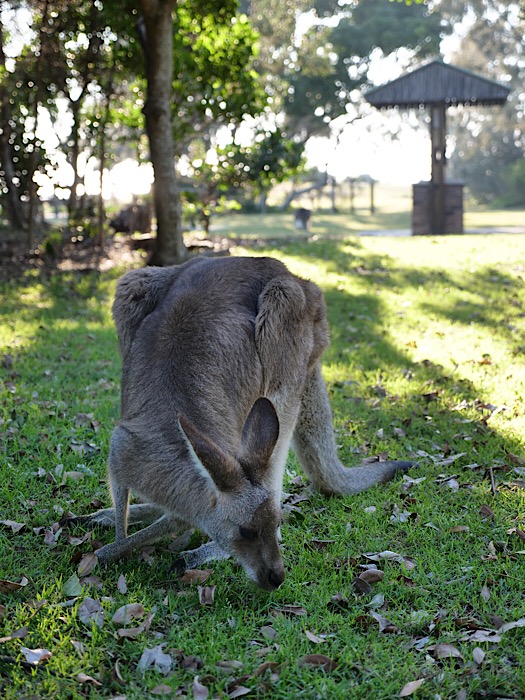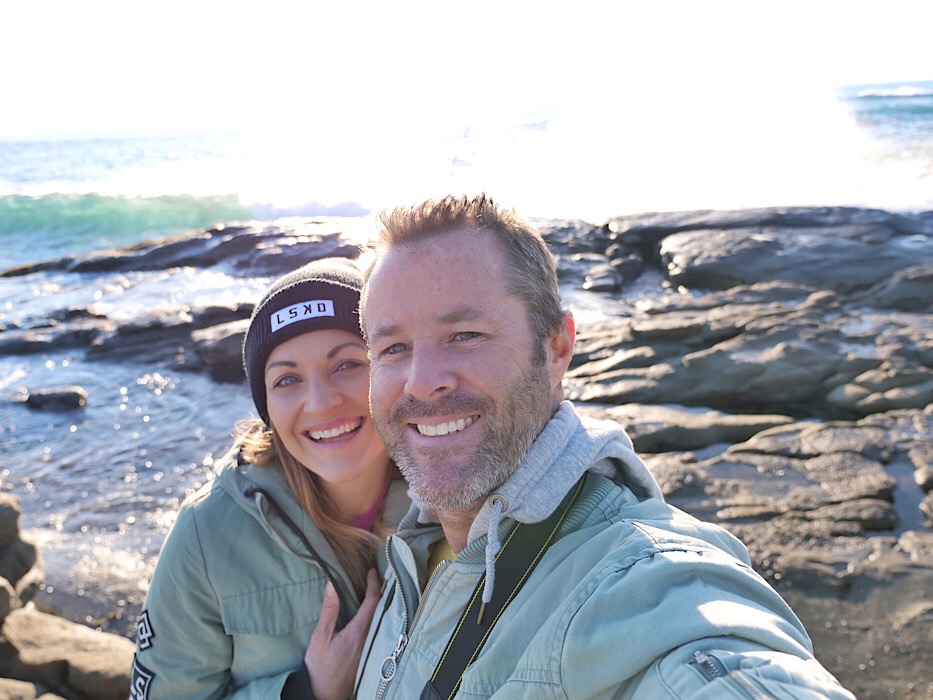 "Woody Head is a campground with the lot – you can pitch your tent, park your caravan or book a cabin to enjoy a pleasure-packed beach escape for the weekend or longer.
It's a great place for a family holiday, with a protected sandy beach that's ideal for swimming and fishing, a boat ramp and the spectacular rock platform. There are heaps of other things to do as well and children and adults alike will love exploring the rainforest and shallow reefs around the campground. There's also a boat ramp for those who've brought their boat along, great places for fishing and waterbabies will love being so close to the beach.
There is one designated group camping area and the campground is wheelchair accessible.
Of course, with the amount of attractions on offer, it's no wonder Woody Head is a popular north coast campground. You'll need to book with plenty of time to secure your campsite."
🌐https://www.nationalparks.nsw.gov.au/…/woody-head-campground