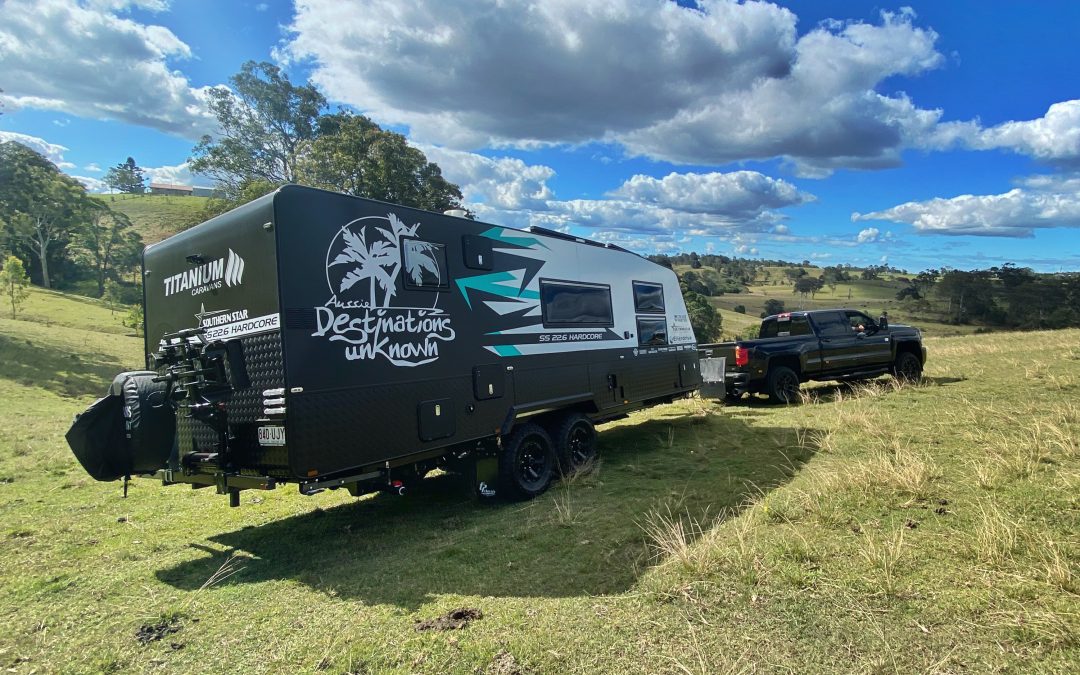 We loved our stay at Fressingfield! We knew it was going to be great from the minute the host, Wayne, phoned us to make sure we would be arriving at a time when he would be there to show us to our campsite. We arrived right on 1:00 and Wayne met us at the front gate on his 4-wheeler. The surrounding countryside had us feeling relaxed before we even set foot on the property.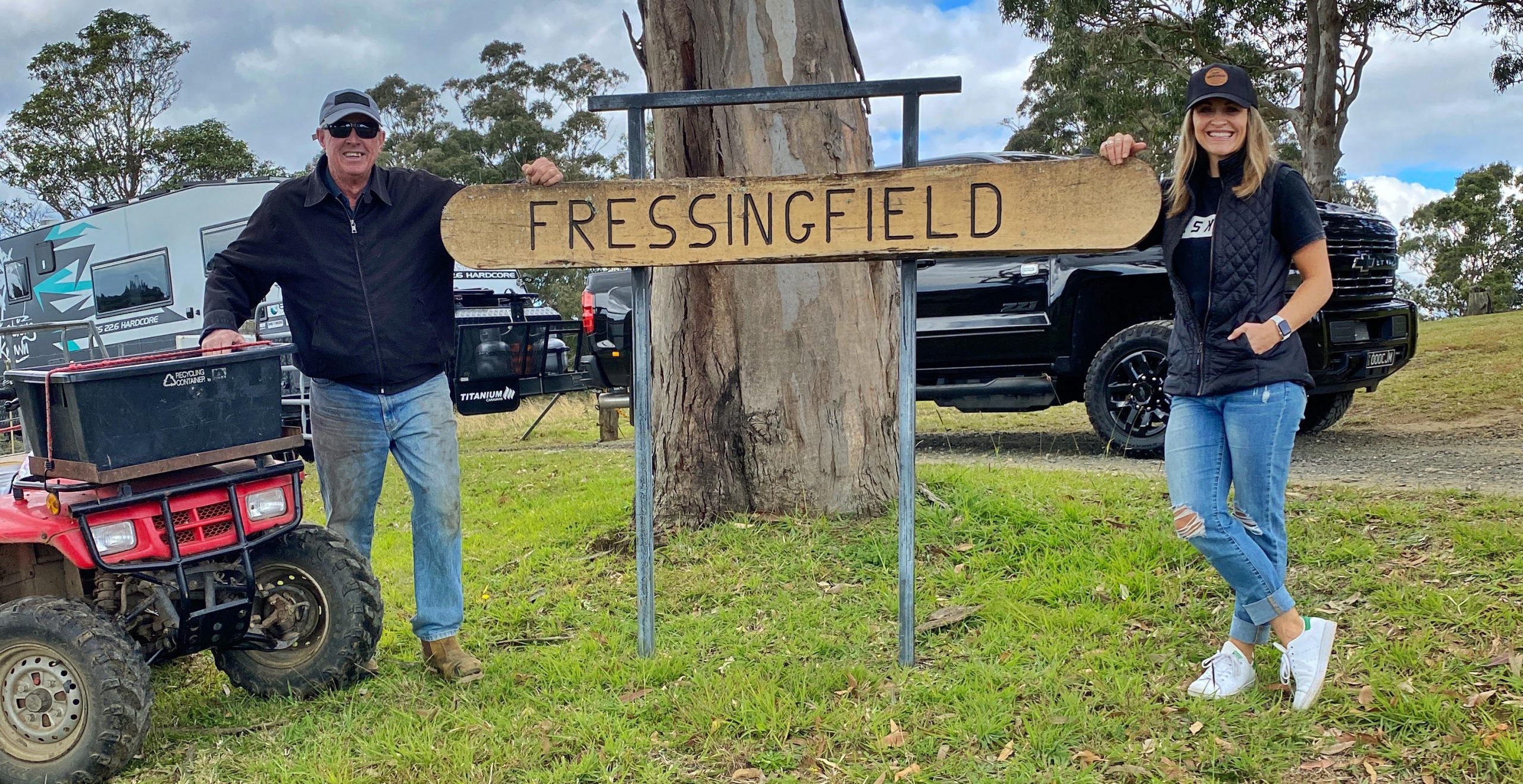 He led us down the steep dirt drive and pointed to a gate that led into rolling green fields where cows were grazing.
We knew we weren't going to get our Chev 2500 and 23ft van though, but Wayne simply removed some fencing on the other side of the road and we drove in the opposite paddock, up the hill and turned around before straightening up and crossing the road into the lower field. The van tipped all over the place but our setup is well-equipped for this and got through all the gates and over all the hills and bumps really well.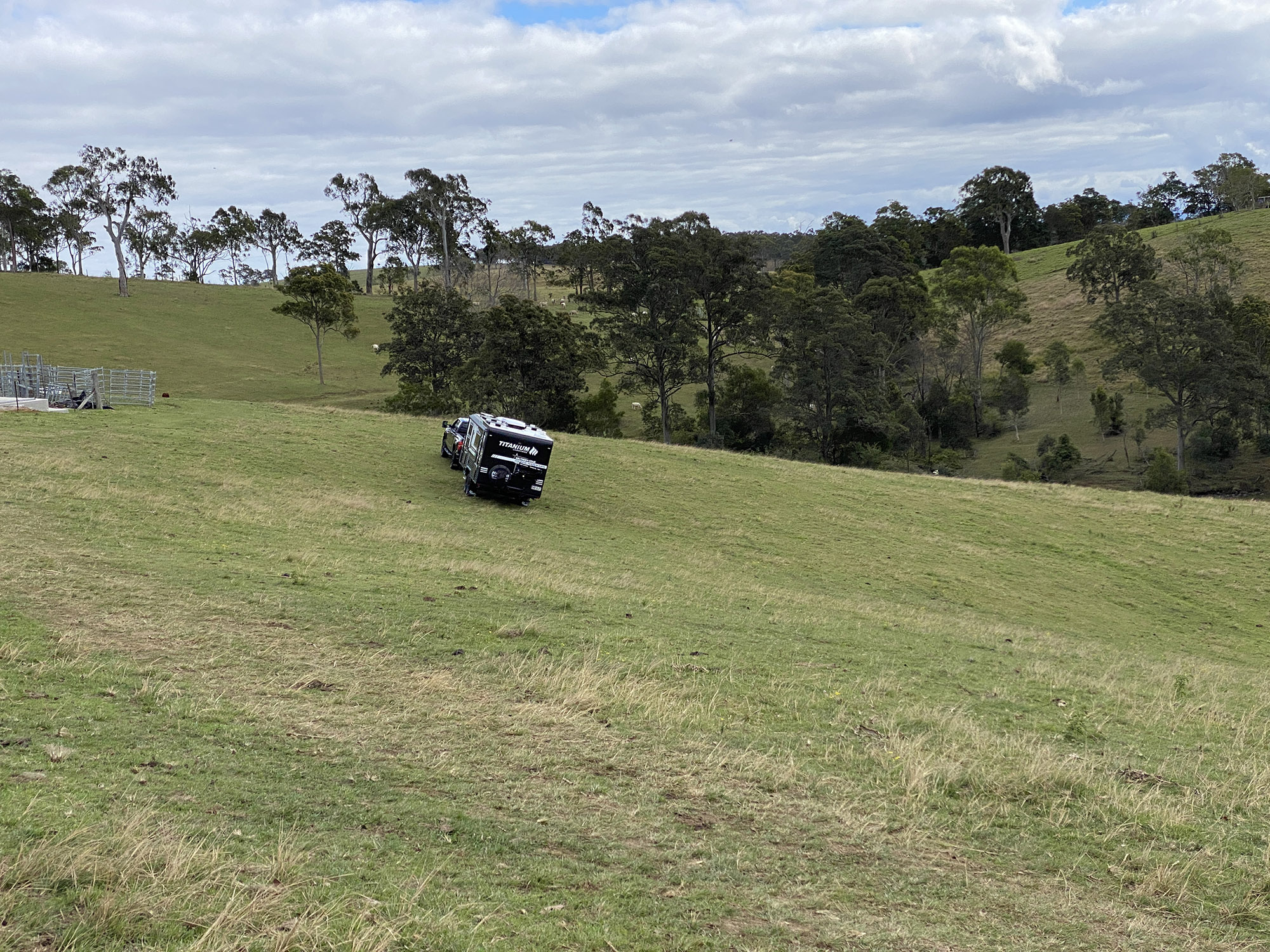 Wayne took Chris down to check out the Big Dam on the 4 wheeler and they decided that yep – we could make it no worries. (There are 4 other campgrounds on the property). We camped right down the far end of the Big Dam on the grass not far from the pit toilet and rubbish bins. We had beautiful views of the water and were the only ones there aside from one other person camped in a tent all the way down the other end.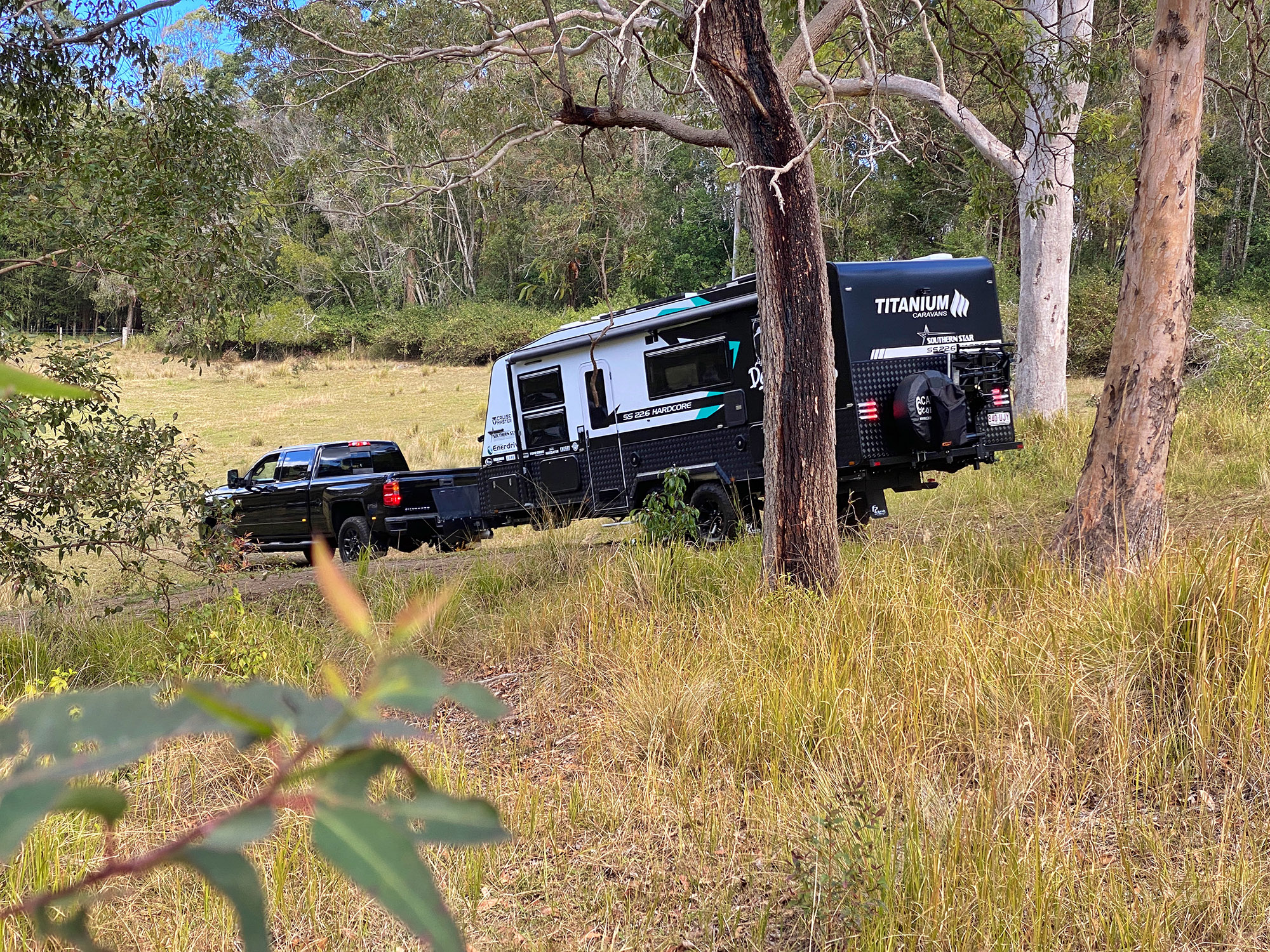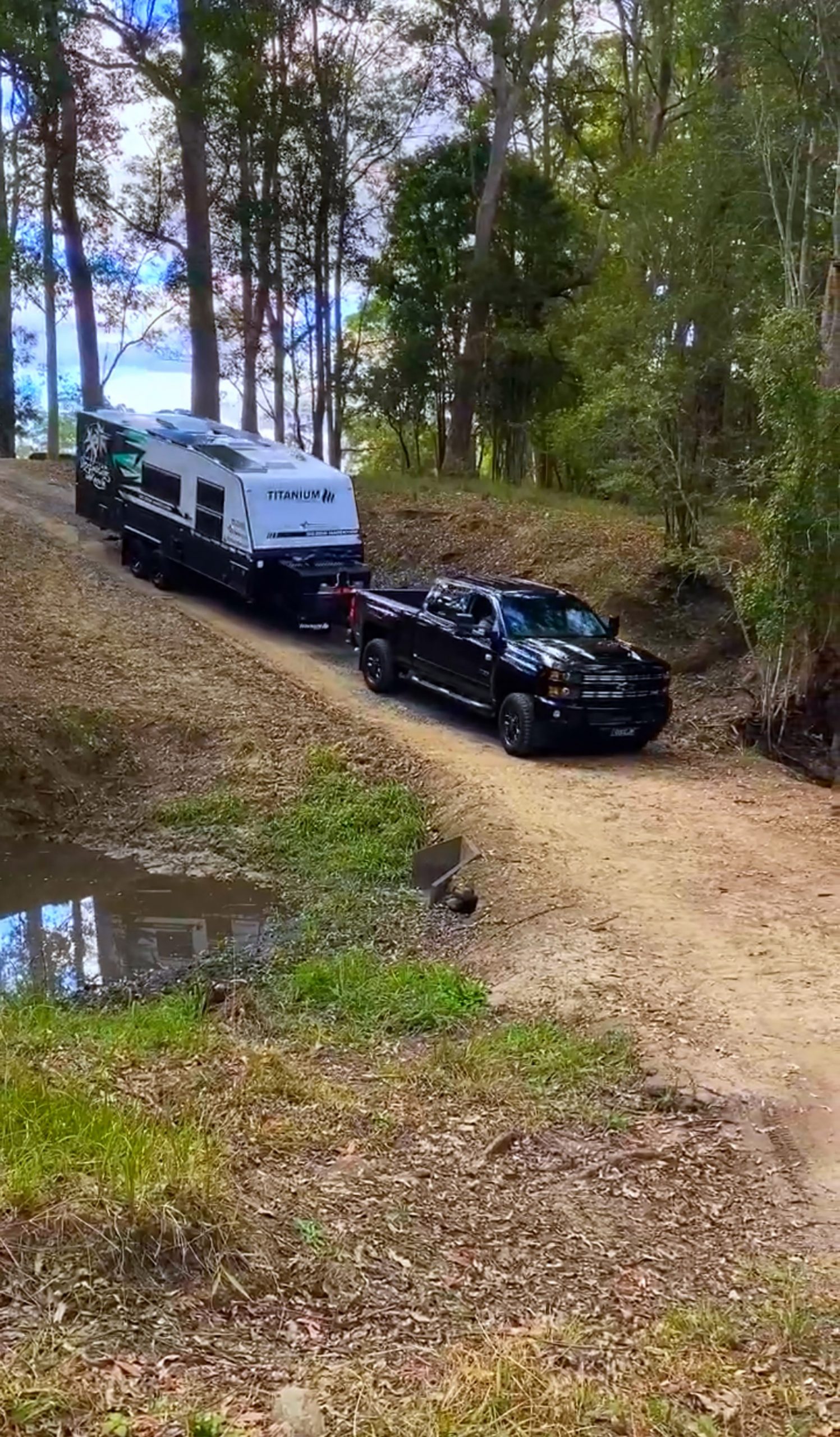 The ground wasn't completely flat but we just used our air suspension in the caravan to level out.
We had a roaring fire that night, started with the firewood that Wayne had left there for us. He also pointed us in the direction of some trees where Chris was able to go and cut some more. And while it was a bit cold for us to swim, Wayne said that kids had been in the lake earlier that day and in summer it's a popular way to cool off. I was much happier and warmer in my boots by the fire!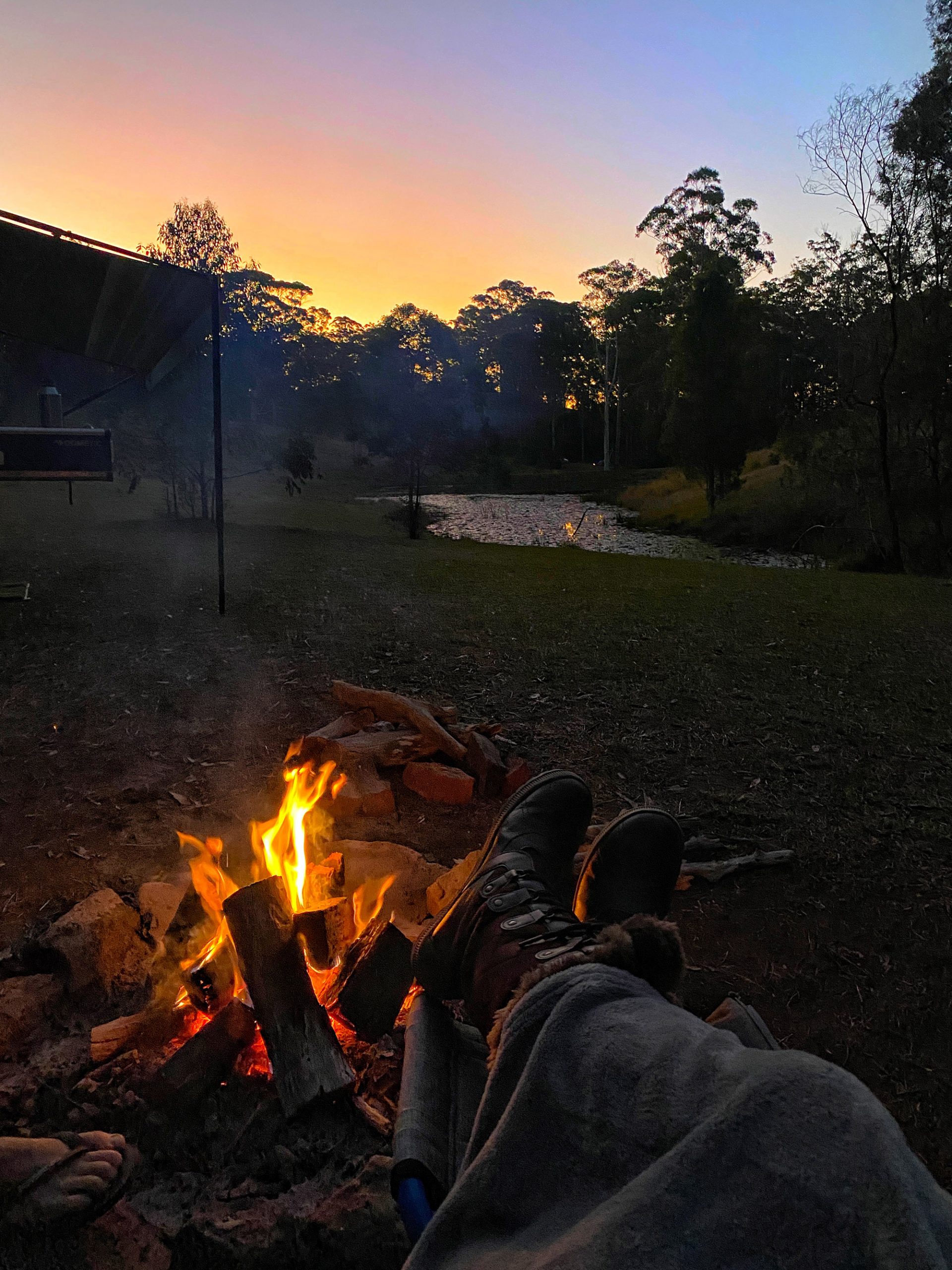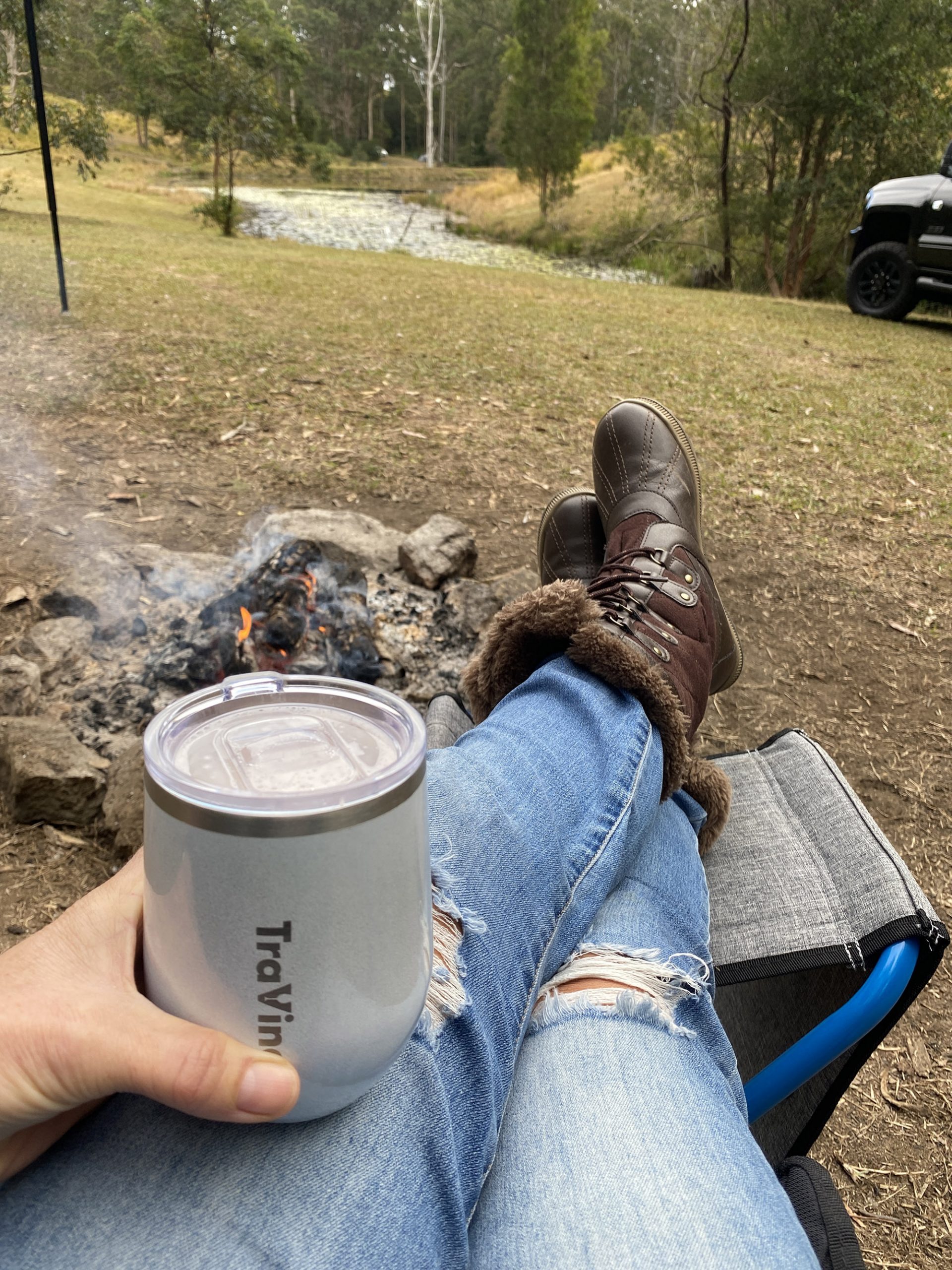 I will say that it might be a bit tricky for some to manouver into the property, but for those with a capable set up and a good 4x4 and who know how to use it, you'll be fine! We had friends who have a motorhome who saw our videos on getting in and said they knew they wouldn't be able to do it. But we did and it was awesome!😁👍🏼 On the Youcamp page it states 2WD access in fine weather and 4x4 if it's a bit wet, and of course what you are towing (if anything) will make a difference.
At just $17 per adult, per night … this place was fantastic. The host Wayne was just so accommodating
and we can't rate it highly enough!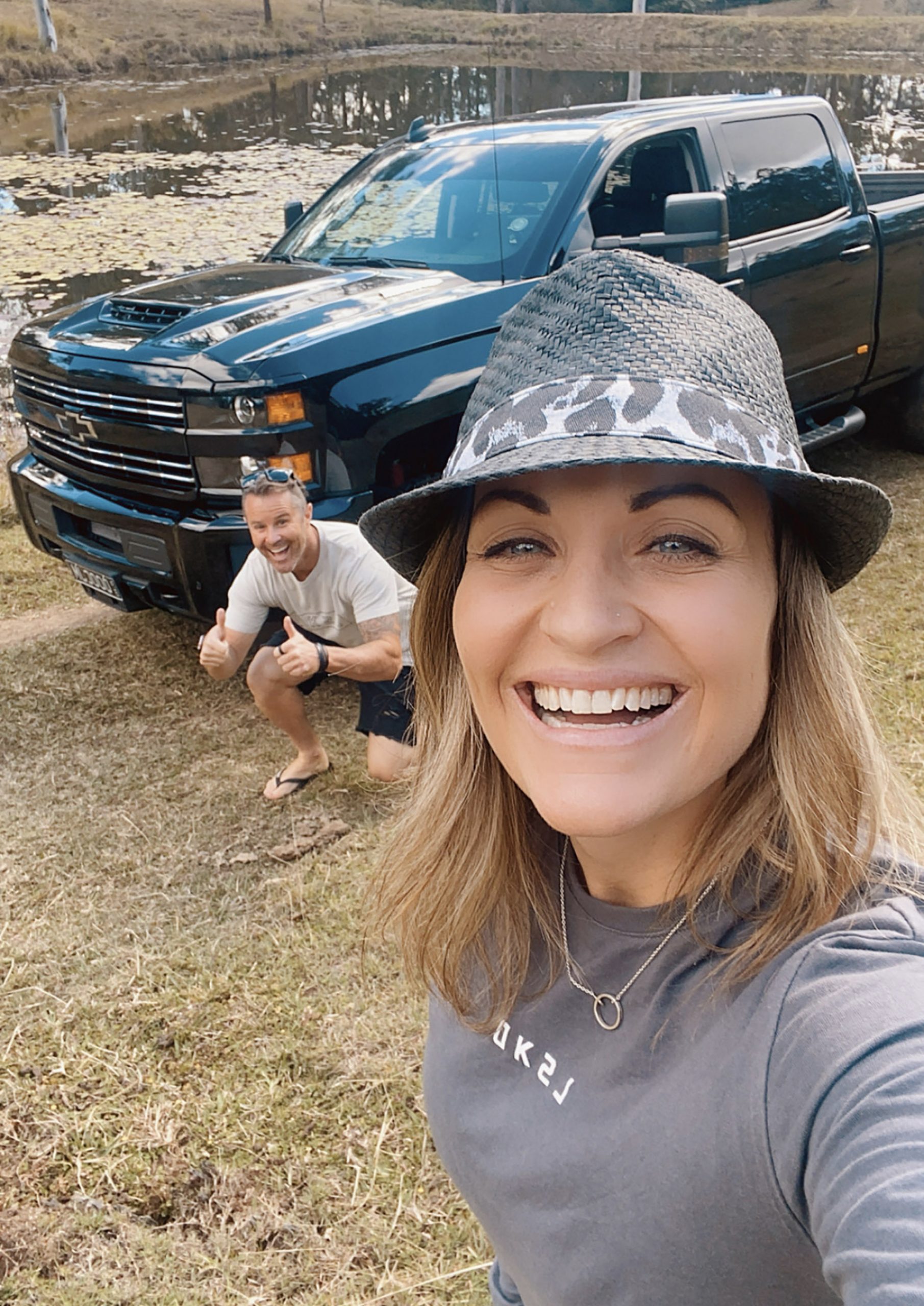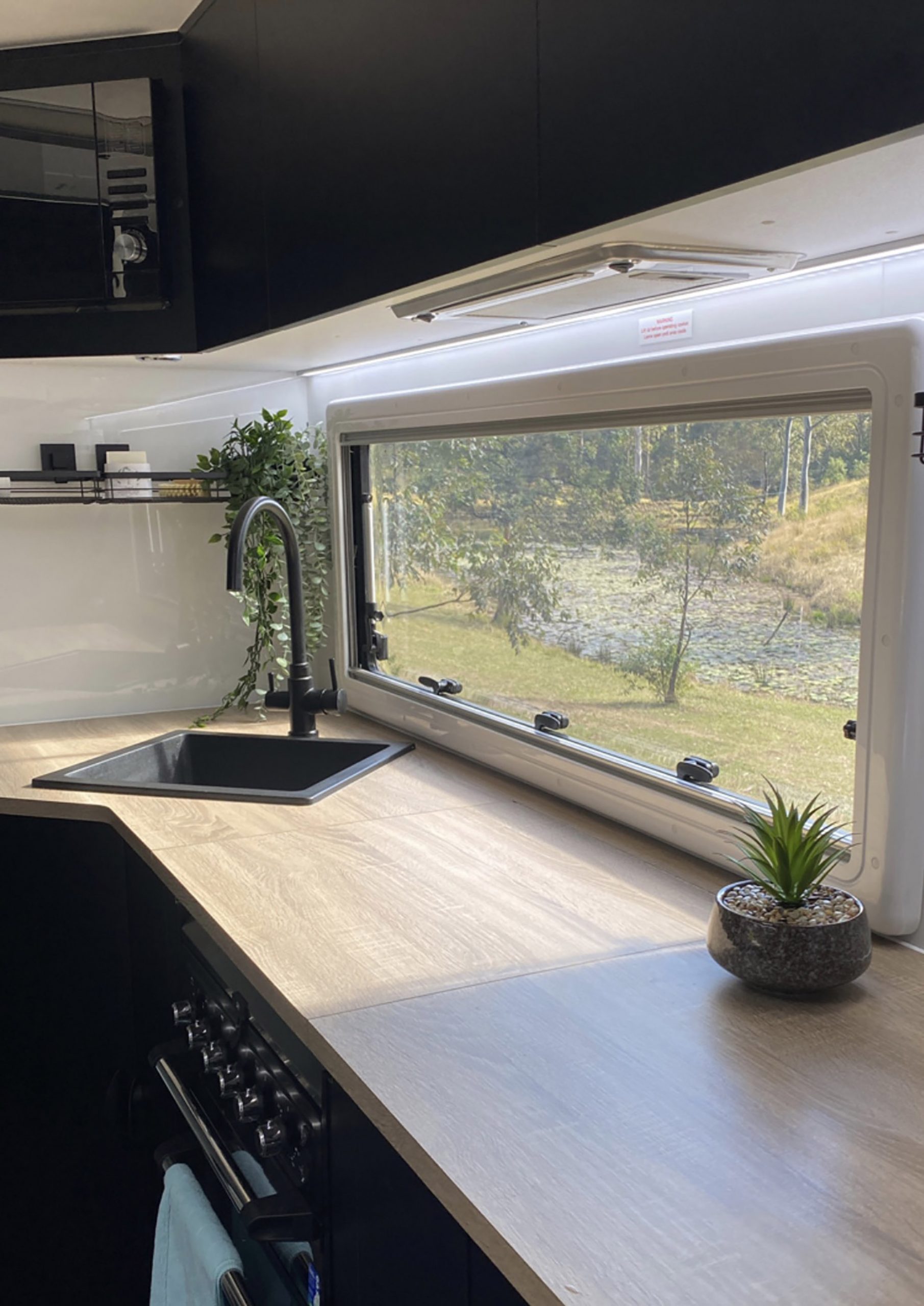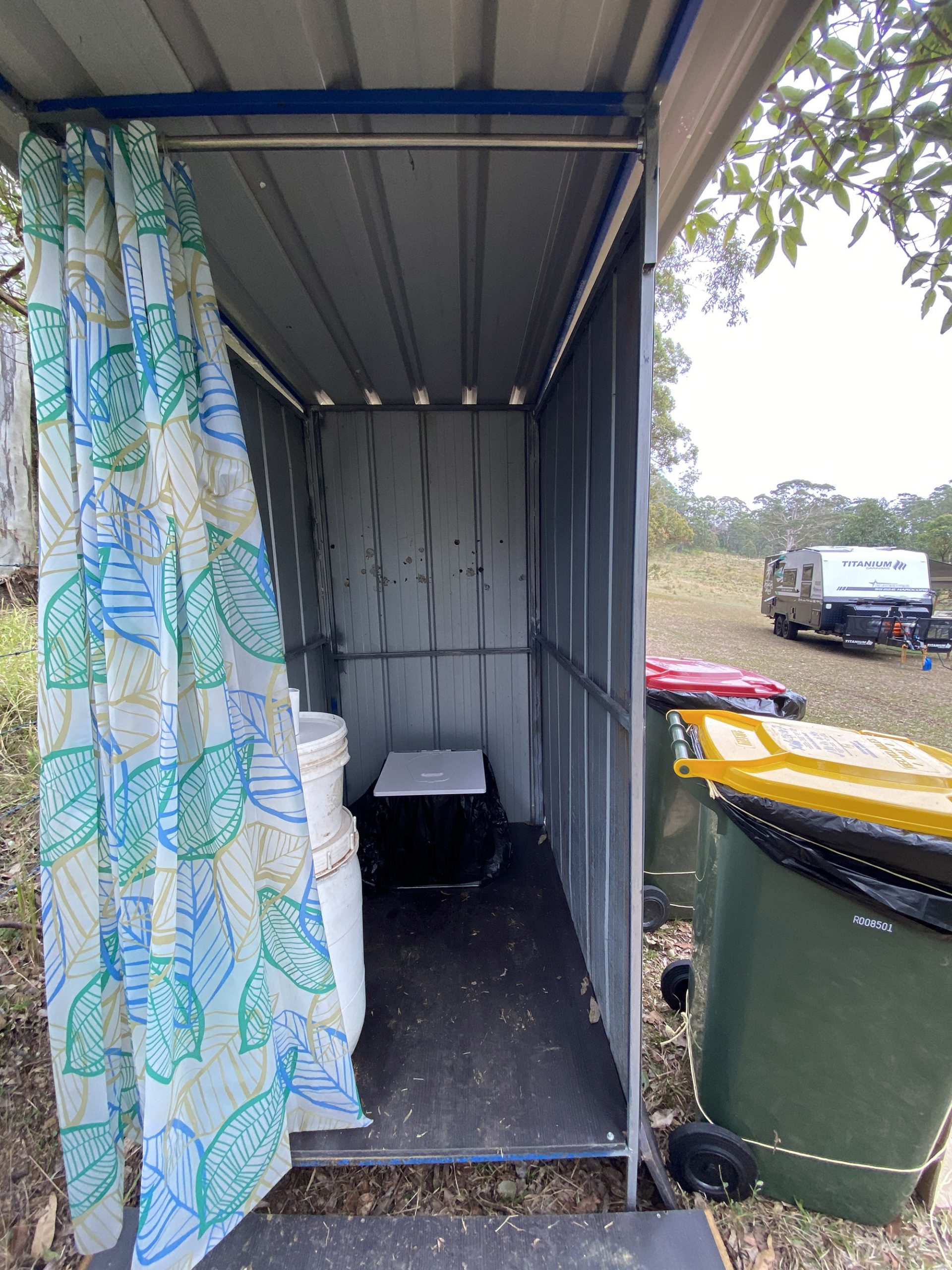 It's always nice to have a loo nearby if you don't have one in your setup, and this one was clean and not smelly at all!
🗓 Our stay August 2020
💰 $17 adult p/n (for Big Dam)
👙 Dam to swim
🚽 Pit toilet
🌳 Bush camping
🐶 Dog friendly
🚜 4x4 or SUV only
🔥 Fires allowed and wood supplied
3 Camp Ovens for hire if required