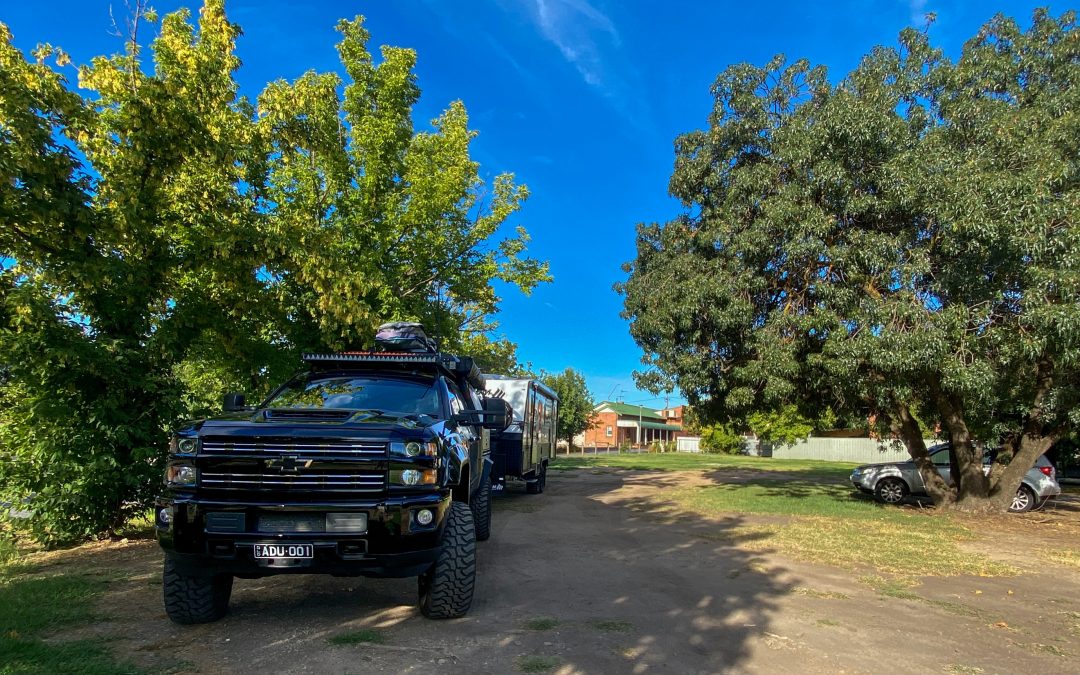 We ended up doing 600km from The Great Ocean Road to Holbrook and flicked open wiki to find somewhere close by. This free camp popped up and the reviews looked good so we thought we'd give it a go. We always enjoy pub camping; chatting to and having a beer with the locals is always fun!
It's right behind the pub as they usually are, which means it was also close to the road. There is a grassy area with some dirt/gravel areas and a large gravel car park on one side (parking for the pub and trucks). You can enter via Bowler street through the car park or down the little road just past.
Big rigs do come and go – one started up and left at 3am, and overall it wasn't super quiet, but not too bad. It was a warm night though so we had all the windows open.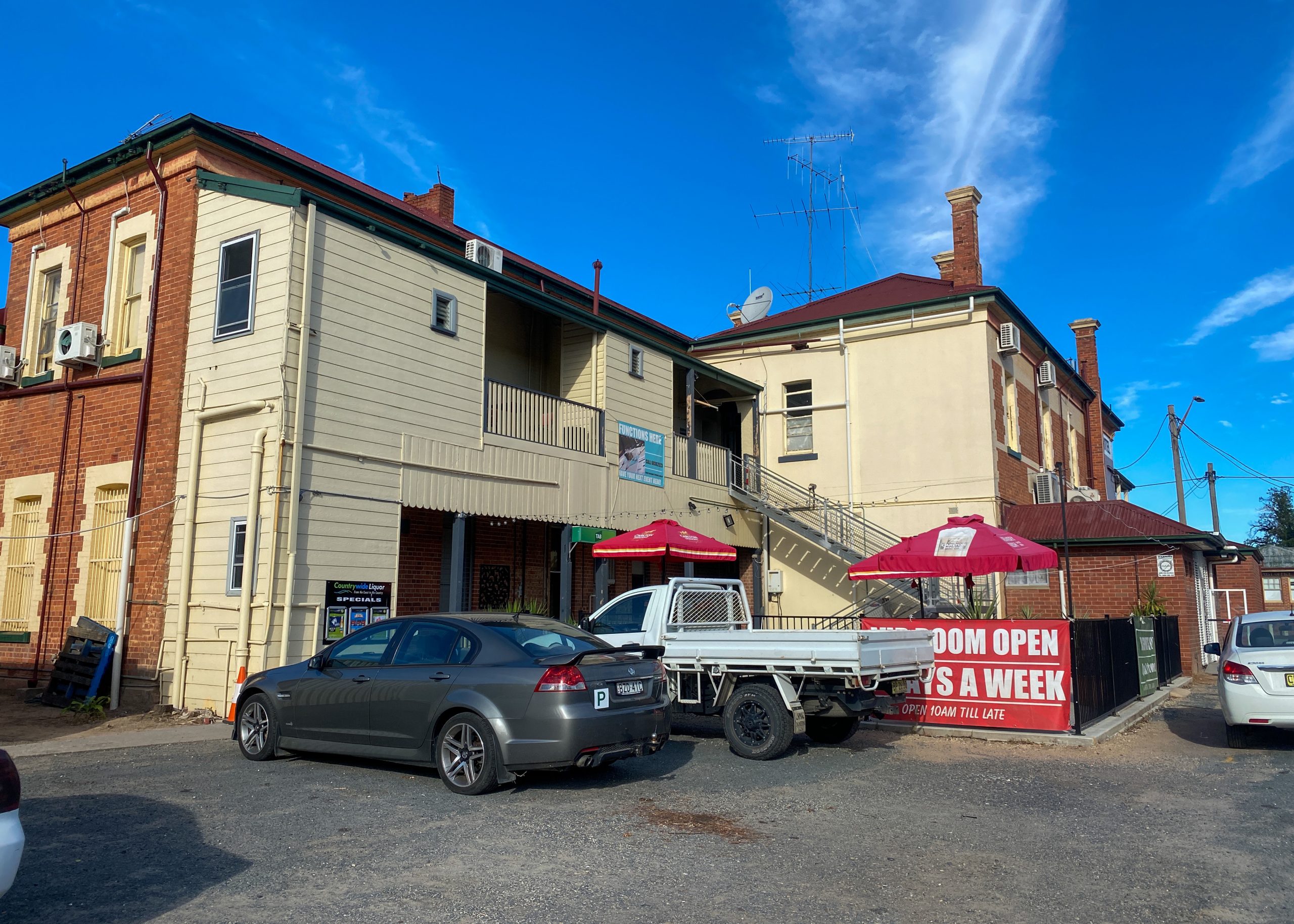 The grass was green and the trees large and shady. We had no problem pulling in, turning and parking. We were the only ones there (Sunday night).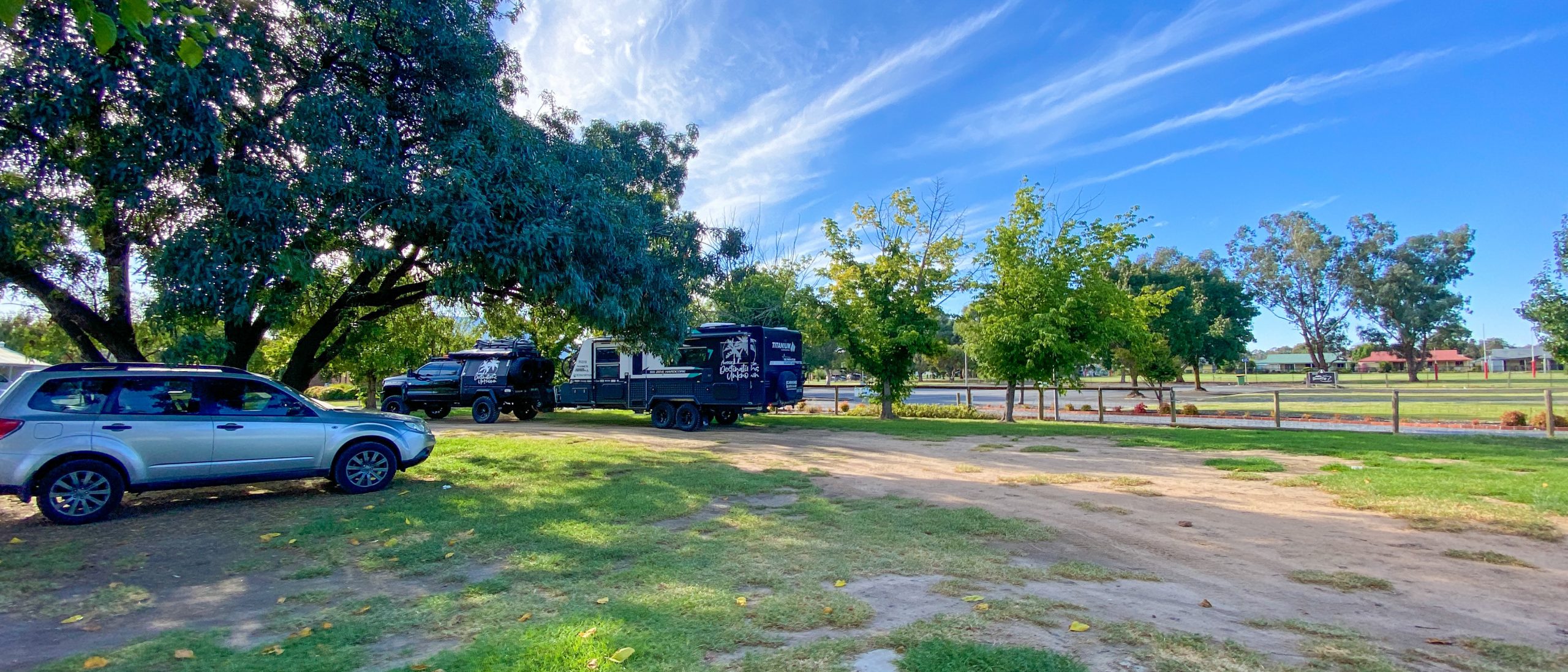 You must go into the hotel to let them know you are staying (for safety reasons) and buy a meal or a beer to use amenities (we are self contained so didn't need to use them but I hear they are well maintained). We did have a beer, sat out front and had chat with the locals.
This is a great overnighter in a really convenient place.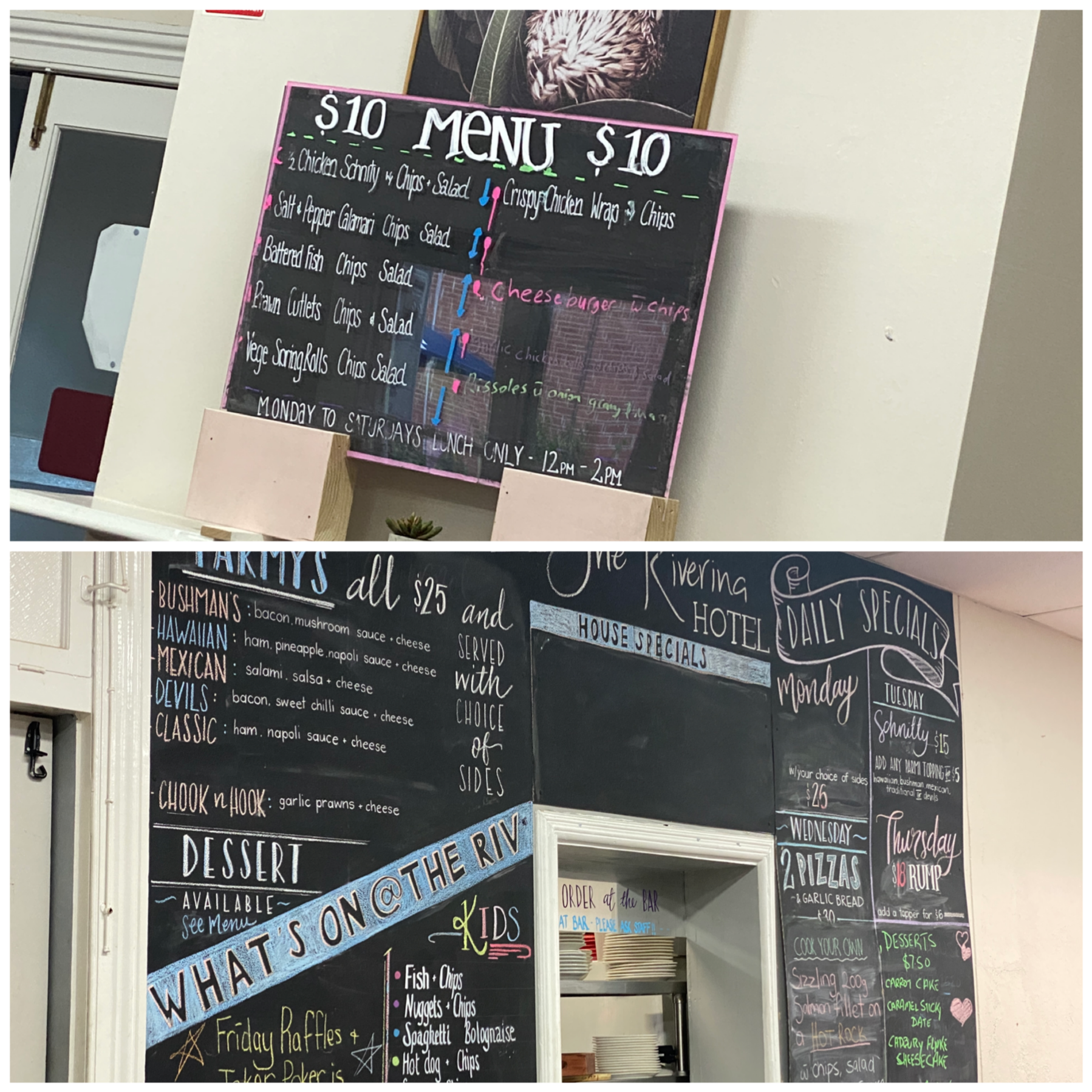 Dogs are allowed

Shower (we didn't see this but it says there is one in the wiki description)

Toilets

Bins

Good phone reception (we are with Telstra)

72 hour limit

Accessible for big rigs