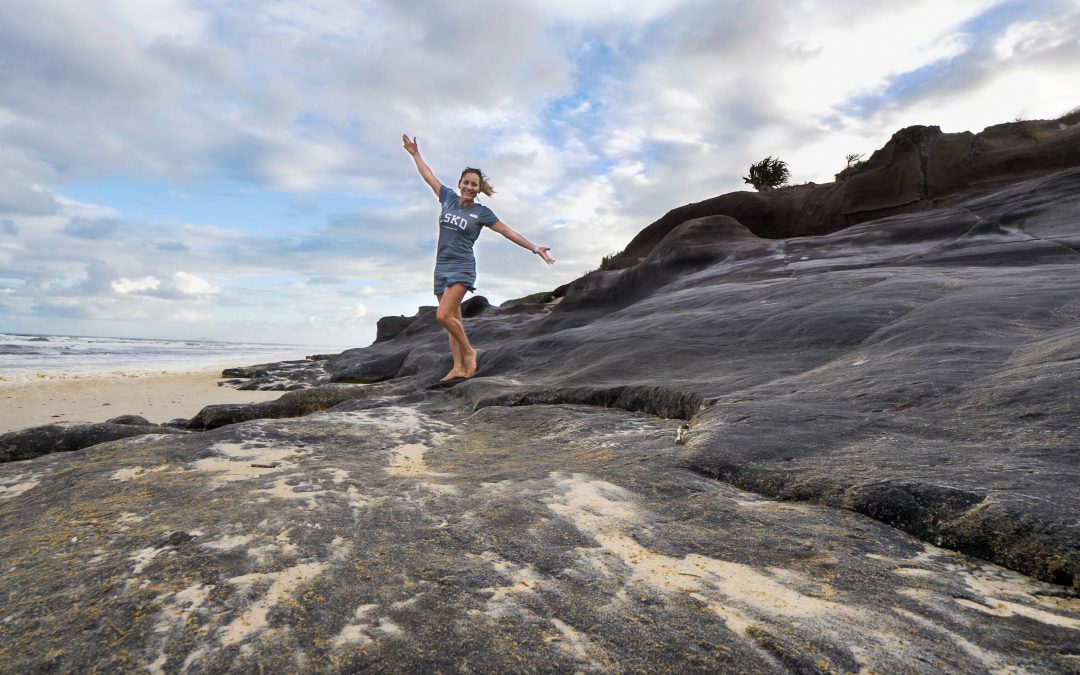 Sand dunes, huge black rocks, perfect grassy campsites, and a spectacular coastline – this is Black Rocks, NSW – an incredible natural paradise.
We have thoroughly enjoyed the past four days camped up at the Black Rocks Campground in the Bundjalong National Park in Esk on the NSW North Coast. We have spent quite some time in this area over the past 10 years, but this was our first time camping at Black Rocks as our usual 'go-to' is Woody Head Campground, just around the corner. Day trips to Black Rocks are great, but not the same as setting up camp for a few days!
'Set behind the dunes amongst tuckeroo and banksia trees, Black Rocks campground is perfectly positioned right by Ten Mile Beach and near Jerusalem Creek. Not far from Evans Head, it is a great place for a family camping holiday, with campsites for caravans, camper trailers and motorhomes.'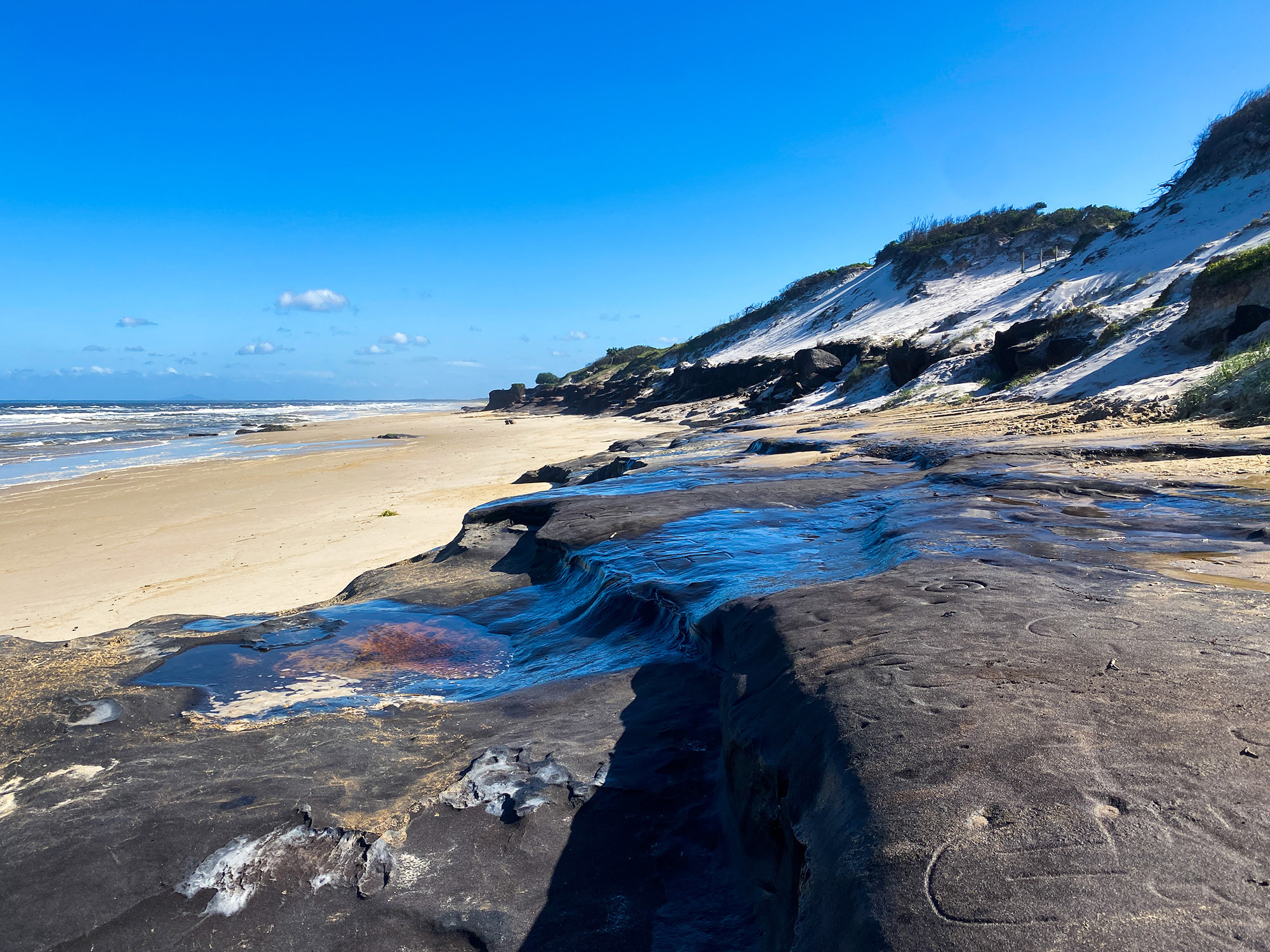 When I posted on our socials about our trip, the most common question was 'how was the road in?' We found the road to be smooth and in really good condition. Dusty in the dry, and of course the rocks are still there as they always have been. But all in all, great condition. We did hear that just a few weeks earlier it had been very corrugated, so clearly some work has been done to it since then – my guess is in preparation for the Easter holidays.
Black Rocks Campground is extremely popular, and spots are snatched up pretty quickly, especially during the holiday periods. We stayed the week before the Easter Holidays and were lucky enough to secure the very last site big enough to accommodate a caravan, which was site 28. This is a GREAT spot! It's a large, flat, grassy site with a clothesline, fire pit and undercover table and chairs. It is also right across from the beach, toilets and public BBQ. We even had a host waiting for us upon arrival!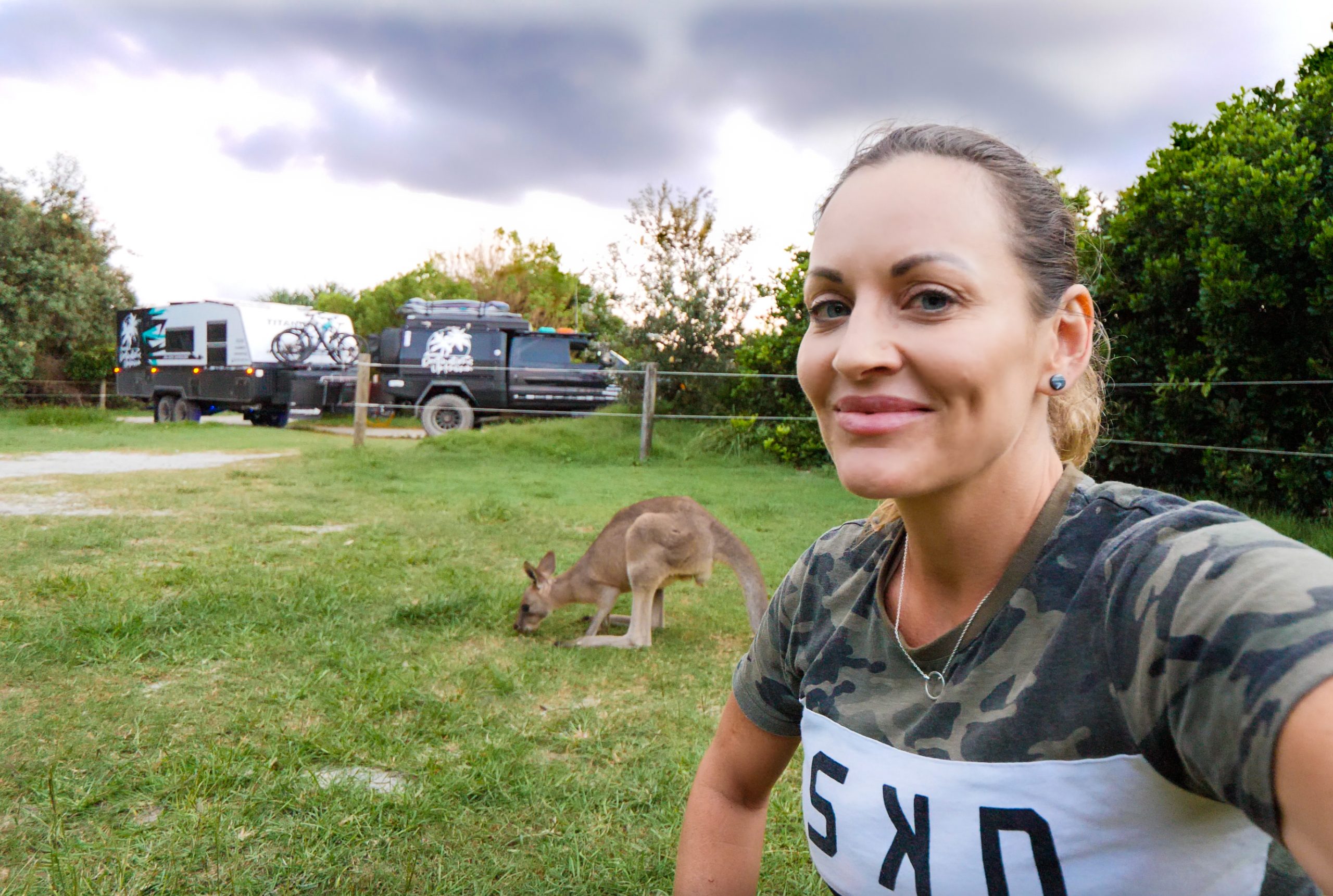 There are 50 sites available at the campground and most of the sites are similar, but of varying sizes. Some are suitable for caravans, some for camper trailers and others just tents. Some are 'walk-in' sites and others can easily fit your whole setup.
You will find picnic tables, barbecue facilities, carpark, clean drop toilets, fire pits and clotheslines dotted around the place, and there is even a dump point if you need it. You will need to bring your own drinking water and firewood.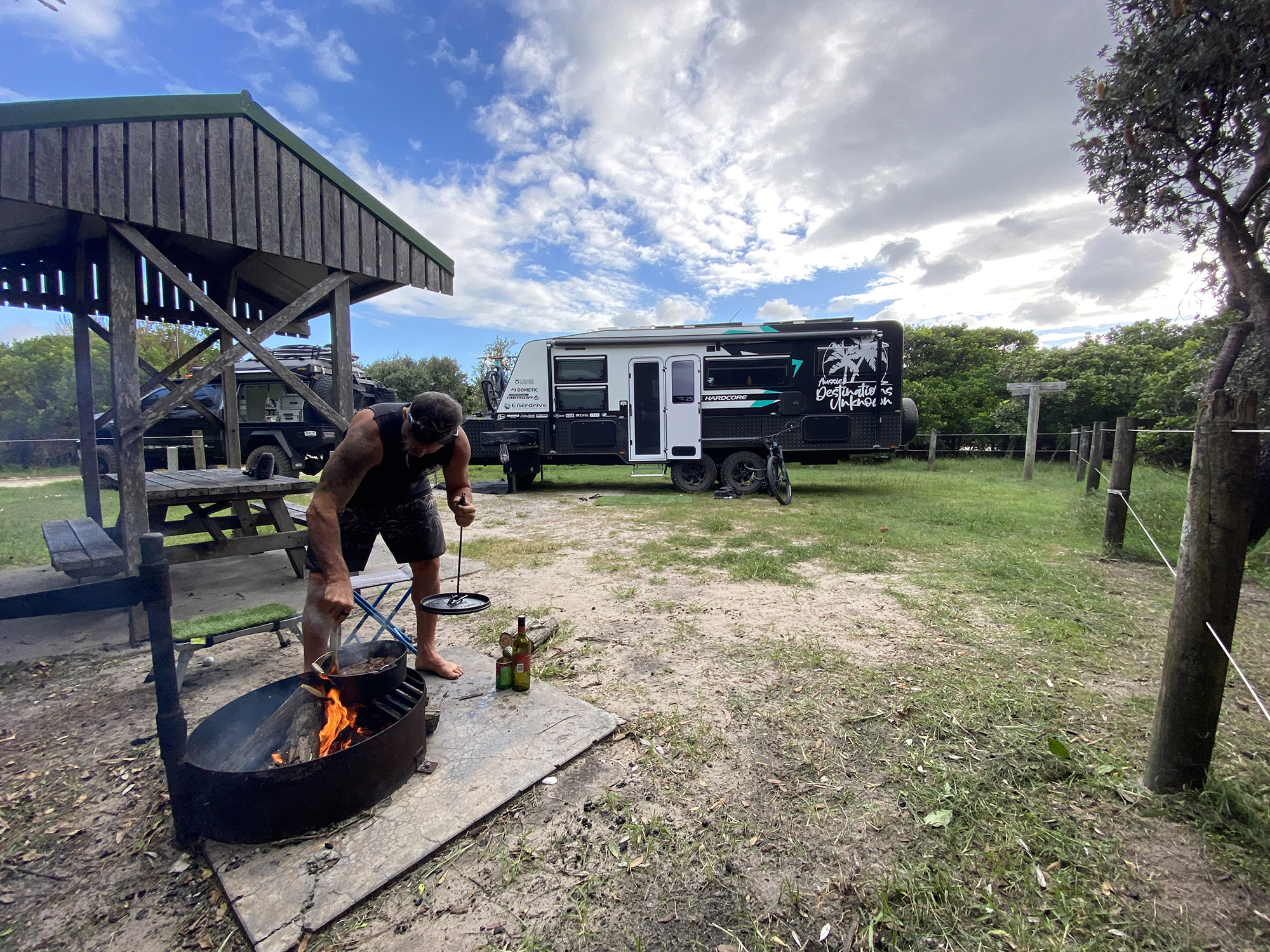 The beach itself is incredible and you could easily spend hours exploring the huge black rocks dotted all along the coastline. The weather in the previous few weeks had been a tad crazy which meant that the ocean and beach was covered in foam and quite vicious looking! It was also extremely windy for most of this stay.