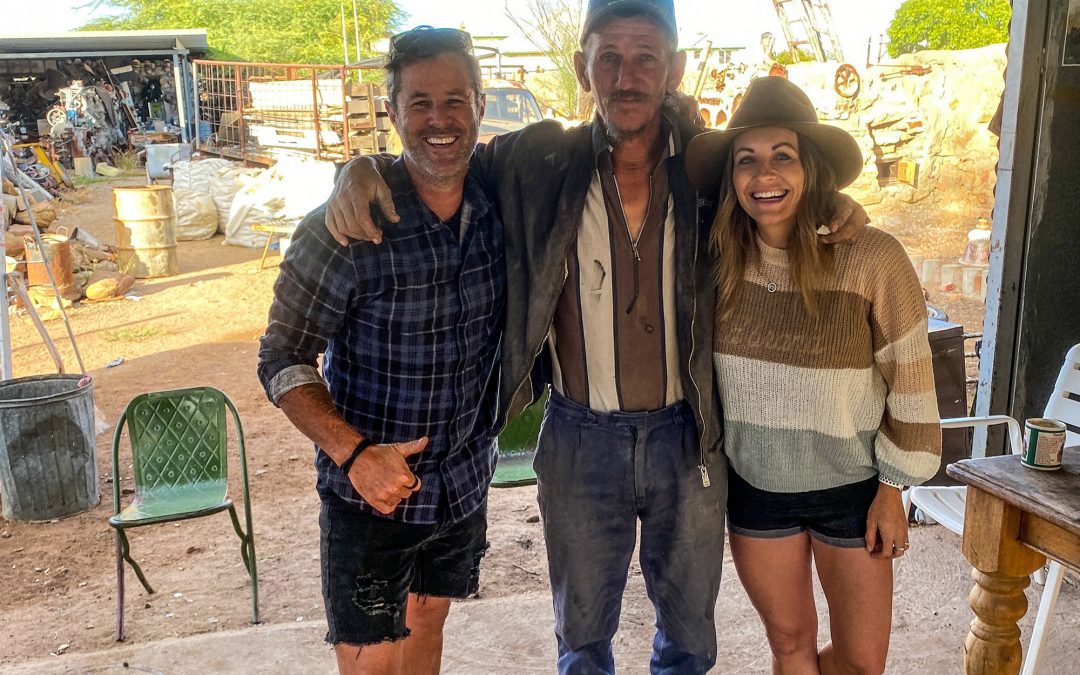 If you want to see something a little unusual on your next outback adventure, Arno's Wall should definitely be on your itinerary!  This 'monument' is something a little bizarre that everyone should take time to see when visiting Qld's outback town of Winton.
Arno Grotjhan's wall(s) have been constructed over the past 30+ years, reach two metres high and extend for at least 70 metres and are made of concrete and rock from Arno's opal mine at Opalton.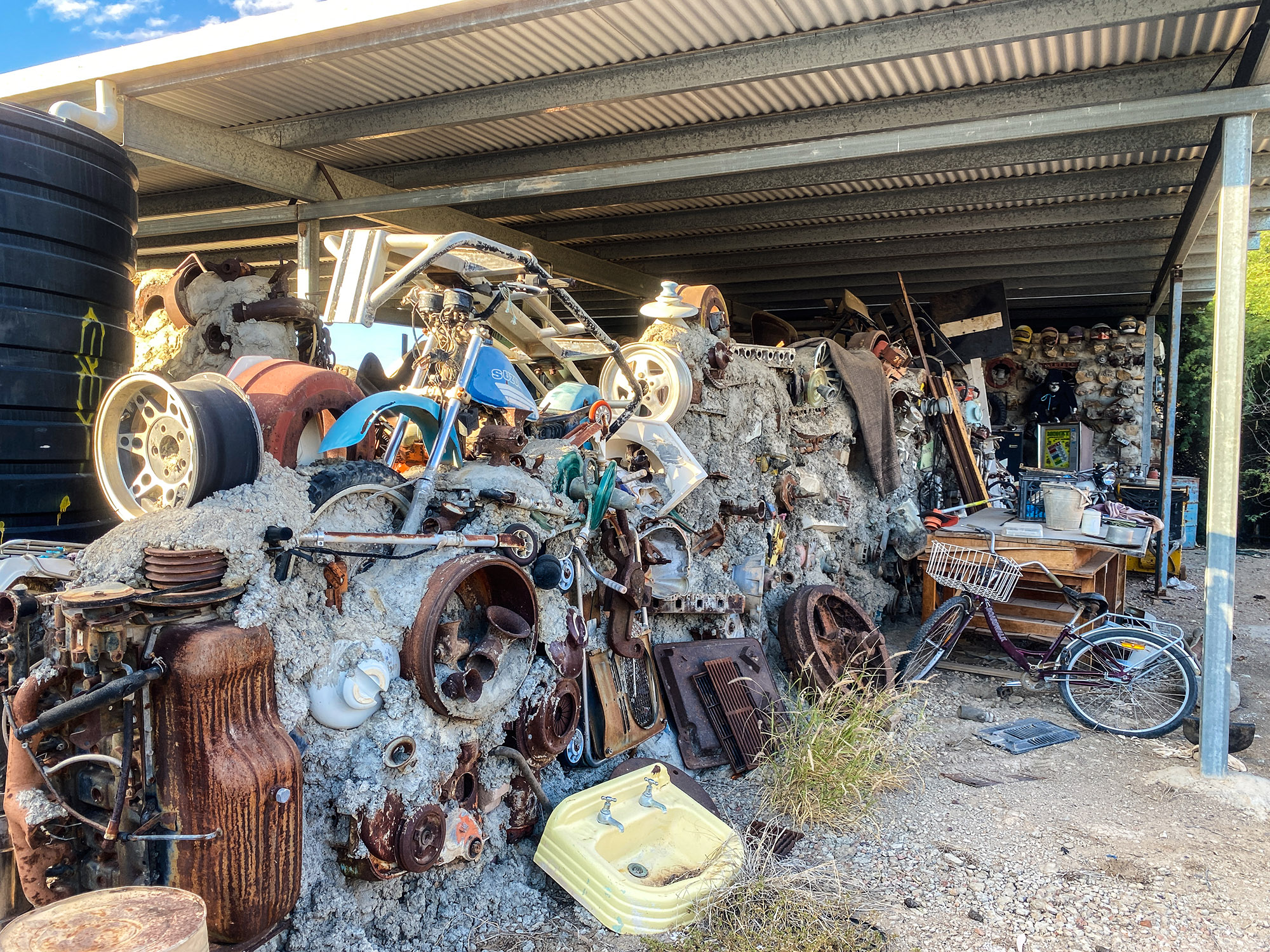 I was walking past the gates, video camera in hand, when 2 big dogs started growling at me from the back of the ute parked out the front. I took the long way round, and kept filming. On my way back past, a man came out the gates, telling the dogs to settle down. I thanked him and asked if these walls were his. He nodded, Chris joined us, and Aaron told told us all about the walls that his father had built.
Arno Grotjahan was one of Queensland's most well-known opal miners, and immigrated to Australia from Germany in the 1960's. Not long after he arrived in Winton, Arno mined a valuable boulder opal and was able to to purchase a house in Winton. He spent the rest of his life mining, raising his family and collecting Australian and international memorabilia. When his collection got a little too big, he decided to create Arno's Wall.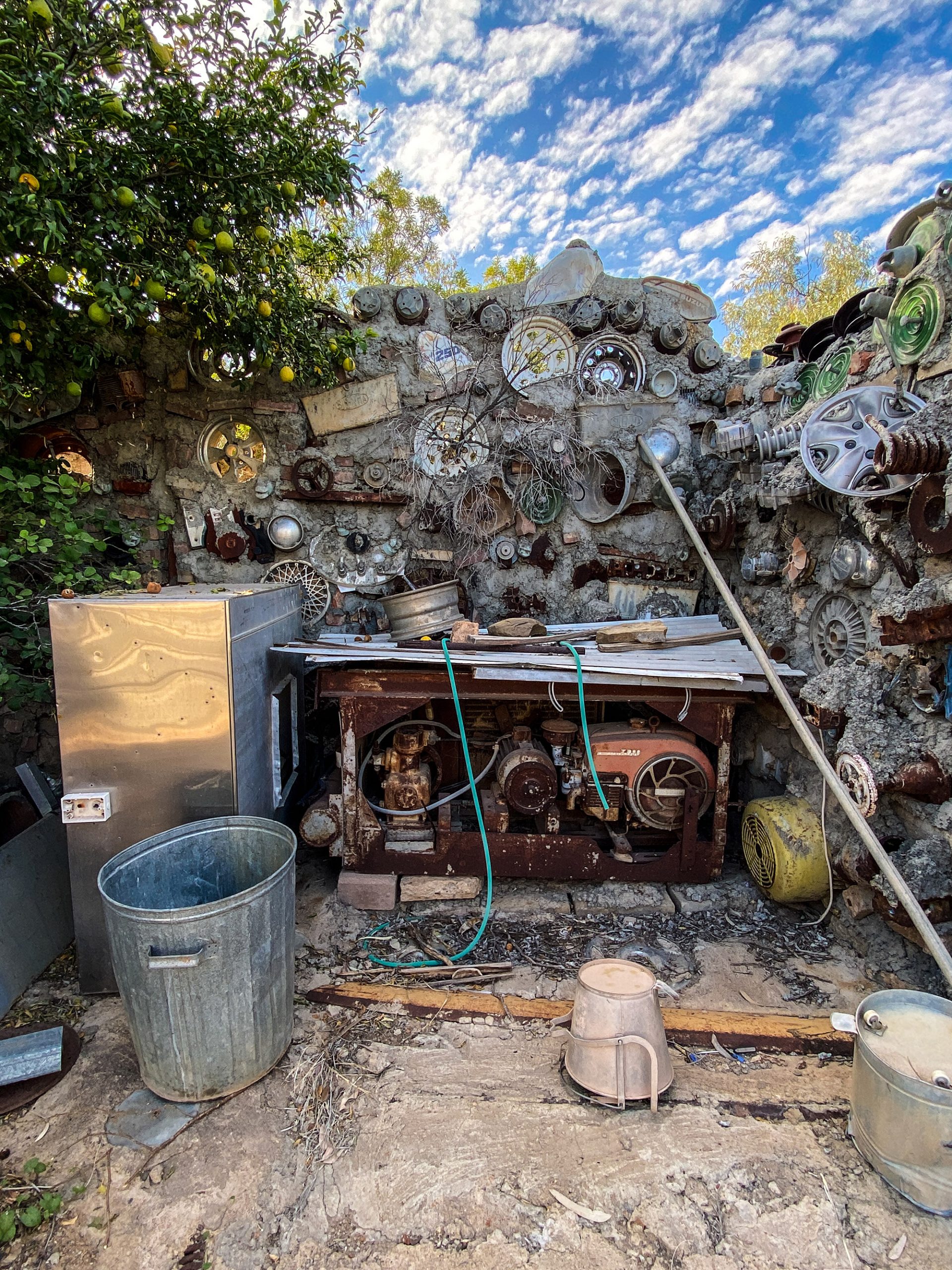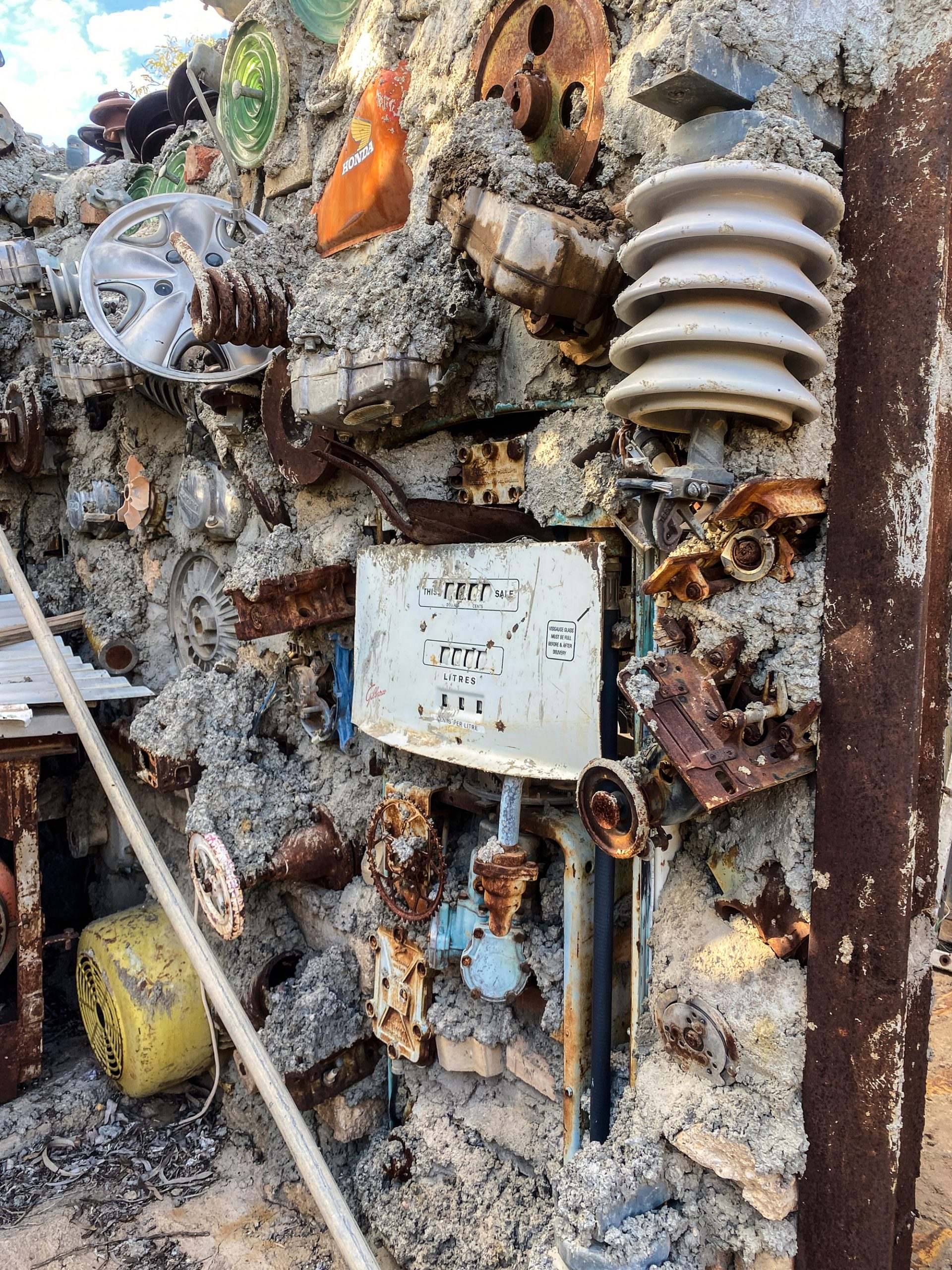 While we were chatting, Chris looked at me, then back at Aaron, then back at me, then back at Aaron before asking 'Were you on a TV show by any chance?' Aaron nodded. 'Yes, I'm Opal Hunters next top loser!' he said laughing.
Aaron, who has now taken over from his father who is now deceased, invited us to come inside the gates for a sneak peek at what he's got planned over the coming years. We met his mate, his cat and gained a lot of insight as to why these walls were built and his plans for the future. The backyard is overflowing with, what some people would call, junk, but according to Aaron – he has big plans for every piece of it.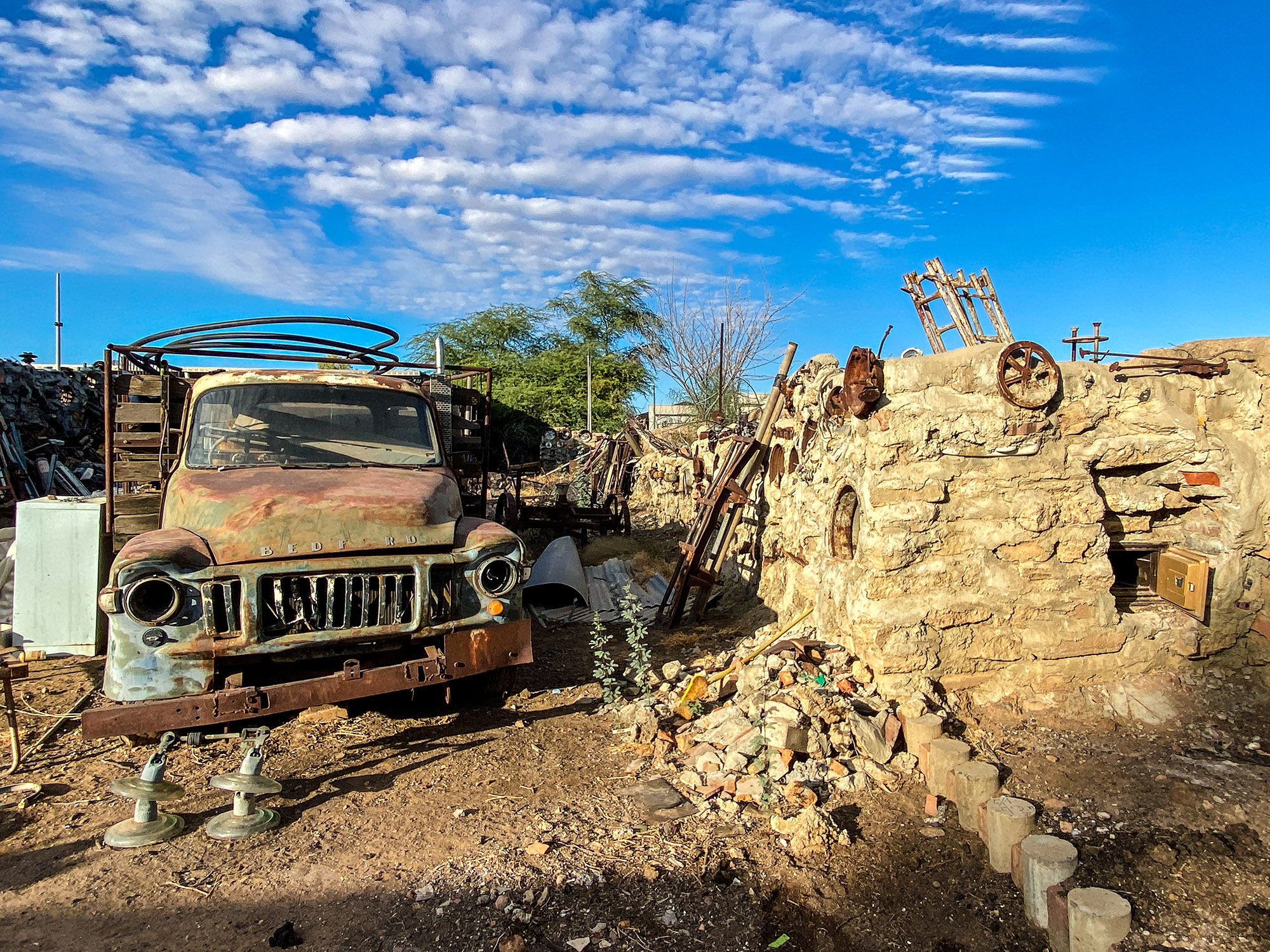 These quirky walls are so much fun to look at – and the closer you look, the more quirkiness you see and the more fun you have! There are so many industrial and household items like typewriters, TV's, entire motobikes, engines, sinks, sewing machines, wheels, ovens, nuts and bolts, appliances, springs, a letterbox, a petrol bowser and the list goes on.
Aaron is going to be finishing another wall and tidying things up so visitors can actually walk through the walls of art which have been made from items mostly scavenged from the Winton Dump.
It's a great piece of Winton's history concreted into the walls and floors at this property in the heart of the town, just behind Winton's iconic North Gregory Hotel.