I bought this for Chris for Christmas … and he loves it (and he's a coffee snob who won't drink instant!)
No power no problem, so until we get set up with the lithium battery system … this is what we do, and it's awesome.
It's espresso on the go … and are  on the go a lot in our caravan and rooftop.
Leave the dramas of citylife behind, but not your beloved coffee! With Wacaco, you can have your coffee hit no matter where you are.
We have the black Nanopresso that takes ground coffee (It came in a travel case) but you can also get it in bold colours and limited designs. So. Very. Cool!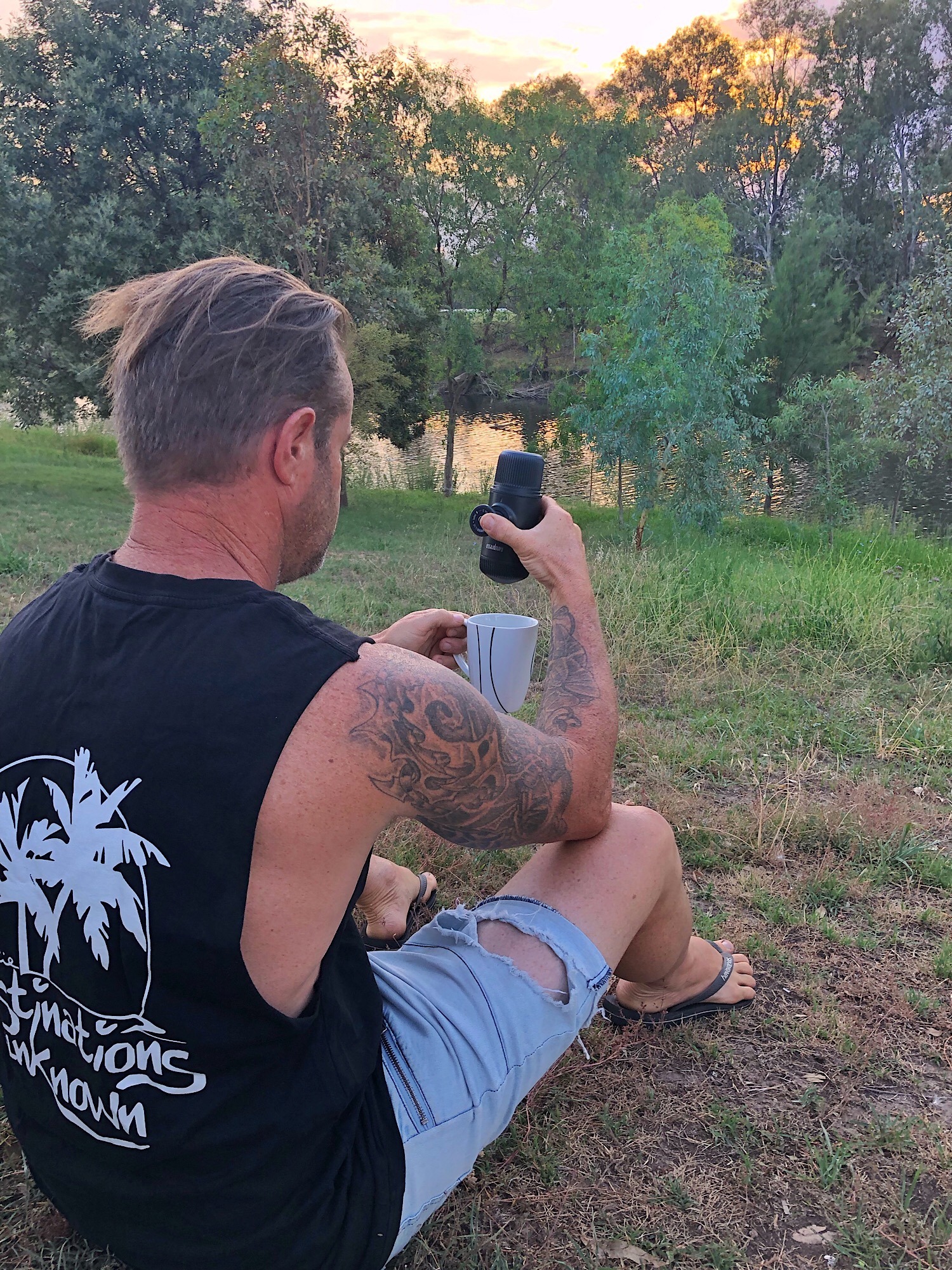 (Visited 241 times, 14 visits today)