I have so many blog posts stored in my mind, and I can't wait to put fingers to keypad and share them with you! I am encouraging the kids to join in as well, so you can get a bit of a different perspective of our adventures. Posts from me (Miriam) will cover all sorts of things like locations, adventures, reviews of places we have stayed, my favourite recipes, how I keep fit when we travel and so on. I'd love your feedback, so please comment after you read. Thank you! 🙂
Our Latest Blog Posts
The latest word on where we have visited and what we have been up to.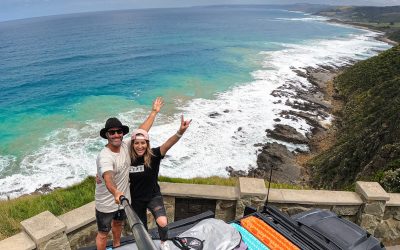 We couldn't have picked a better place to hold our first Titanium Caravan Owners Rally. BIG4 Wye River Holiday Park is such a beautiful, large and well maintained park with lots of wildlife and grassy, open spaces. The park is located in a lovely riverside valley with...
read more
Popular Posts
Our most visited blog posts.
(Visited 2,429 times, 498 visits today)