I have so many blog posts stored in my mind, and I can't wait to put fingers to keypad and share them with you! I am encouraging the kids to join in as well, so you can get a bit of a different perspective of our adventures. Posts from me (Miriam) will cover all sorts of things like locations, adventures, reviews of places we have stayed, my favourite recipes, how I keep fit when we travel and so on. I'd love your feedback, so please comment after you read. Thank you! 🙂
Our Latest Blog Posts
The latest word on where we have visited and what we have been up to.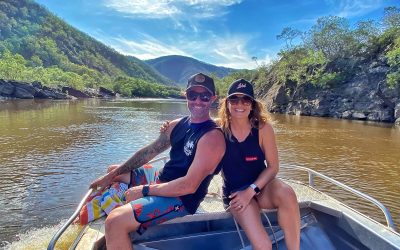 We were so lucky to stumble across The Gorge on the Clarence River! After spending some time on the stunning white sandy beaches of the NSW North Coast, we felt it was time to head inland and swap sand and saltwater for grass and the fresh, running waters of the...
read more
Popular Posts
Our most visited blog posts.
(Visited 186 times, 8 visits today)