I have so many blog posts stored in my mind, and I can't wait to put fingers to keypad and share them with you! I am encouraging the kids to join in as well, so you can get a bit of a different perspective of our adventures. Posts from me (Miriam) will cover all sorts of things like locations, adventures, reviews of places we have stayed, my favourite recipes, how I keep fit when we travel and so on. I'd love your feedback, so please comment after you read. Thank you! 🙂
Our Latest Blog Posts
The latest word on where we have visited and what we have been up to.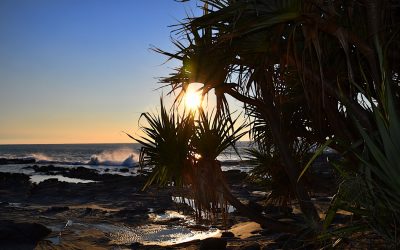 Woody Head is one of those places you visit and start to plan your return trip within moments of setting up. It really is the perfect beach holiday spot.
White sandy beaches, rock platforms, a boat ramp, grassy areas, rain forest, shallow reef (perfect for snorkeling) and lots of kangaroos roaming around … plus awesome surfing and great fishing place Woody Head right near the top of our beach side camping list.
read more
Popular Posts
Our most visited blog posts.
(Visited 112 times, 15 visits today)