I have so many blog posts stored in my mind, and I can't wait to put fingers to keypad and share them with you! I am encouraging the kids to join in as well, so you can get a bit of a different perspective of our adventures. Posts from me (Miriam) will cover all sorts of things like locations, adventures, reviews of places we have stayed, my favourite recipes, how I keep fit when we travel and so on. I'd love your feedback, so please comment after you read. Thank you! 🙂
Our Latest Blog Posts
The latest word on where we have visited and what we have been up to.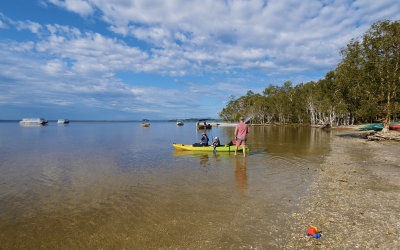 Think an enormous campground on the banks of an enormous flat lake where enormously good times can be had! Habitat Noosa is a 65-acre eco-resort in The Great Sandy National Park on the Sunshine Coast with 500 metres of lake front on the Noosa River. The stunning Lake...
read more
Popular Posts
Our most visited blog posts.
(Visited 278 times, 7 visits today)