STAY TUNED  – 2019  DATES BEING RELEASED SOON!
Read all about FFF 2018 here:

Our Aussie farmers are doing it tough – and we want to do what we can to help.
We have recently returned from spending some time in the outback where we traveled to Birdsville for the Big Red Bash and were devastated when we saw the effects the current drought is having on our farmers, their crops and cattle.
The prolonged and severe drought has taken an enormous financial, environmental and emotional toll on thousands of beef and sheep ­stations, farms and other agricultural businesses right throughout Queensland, with two-thirds of the state, or 120 million hectares experiencing severe rainfall deficit for almost 8 years now.
Farmers are so desperate that sadly many have resorted to taking their own lives. In Australia a farmer is twice as likely to commit suicide.
We have decided that we can't just sit by and watch this happen and have committed to doing all that we can to help.
We are putting together an epic outback themed weekend at the stunning Bigriggen, Scenic Rim, and we need as many people as possible to jump on board!
Camp for the weekend, or just come for the day. We will have all sorts of fun activities and events going on.
EVENTS
Farmer Fashion Parade (adults)
Farmer Fun Run
Kids Talent Show
Thong tossing
Weetbix Eating
Bushman Tent Challenge
Bootscootin' Dance Classes
and more …!
Please note that tickets are non-refundable. If you can't make it, consider it a donation to our farmers 🙂
Our 2018 Partners
These businesses have offered their time, money, goods or services to help us out.
CELTIC COWBOYS
TYSON COLEMAN
DJ MASON MAFFICK
KNOBBY UNDERWEAR
BIG4 HOLIDAY PARKS
BBQ ARM
AUSSIE FITOUTS
LIQUID LIFE AND LEISURE
AUTOBARN LOGANHOLME
LSKD (LKI BRAND)
GIANT NERANG
TJM 4X4 MEGASTORE
AMM ENGINEERING
NORTHSTAR HOLIDAY RESORT
SWITCH NUTRITION
Rodney and Gayle Reardon
on behalf of Underwood Lions Club
BRANDCRAFT
MIMFIT
WORLD GYM SOUTHSIDE
CARAVANNING WITH KIDS
CARAVAN RV CAMPING
LIGHTWEIGHT SCAFFOLD HIRE
SHORTIES CAFE
PRIZES
TJM
4 x TJM Air compressors
4 x TJM Tyre repair Kits
4 x Trailhead tyre deflators
4 x GME Uhf Radios
2 x MSA tinnie tubes
MSA winch dampener
Caravan RV Camping
1 x GoSun Pro Pack
2 x GoSun Go
2 x Dometic Can Inverters
1 x Porta Potti Excellence
1 x Ampfibian RV Power Adapter
Laser Electrical
Weber BBQ
Liquid Life and Leisure
Weekend at Couran Cove
Engel Fridge
2 x Muk Mats
BBQ ARM
BBQ Arm Tray Bundle Pack
North Star Resort
$750 Voucher
Beauty Oasis
2 x Nakhair Shampoo and Conditioner
Rusk Miracoil Hair Curler
Wahl Ionic Hair drier
LSKD
Duffel bag
Hat
T-shirt
Sock Pack
Caravanning with Kids
Pegless Clotheslines x 14 
World Gym Southside, Aussie Fitouts & MiMFiT members
30+ bottles of mixed alcohol (spirits, wine, champagne)
Autobarn Loganholme
Car Washing Bucket of Goodies
Thanks to Liquid Life & Leisure, we gave this fridge away to one lucky person who purchased their online tickets for our 2018 FFF.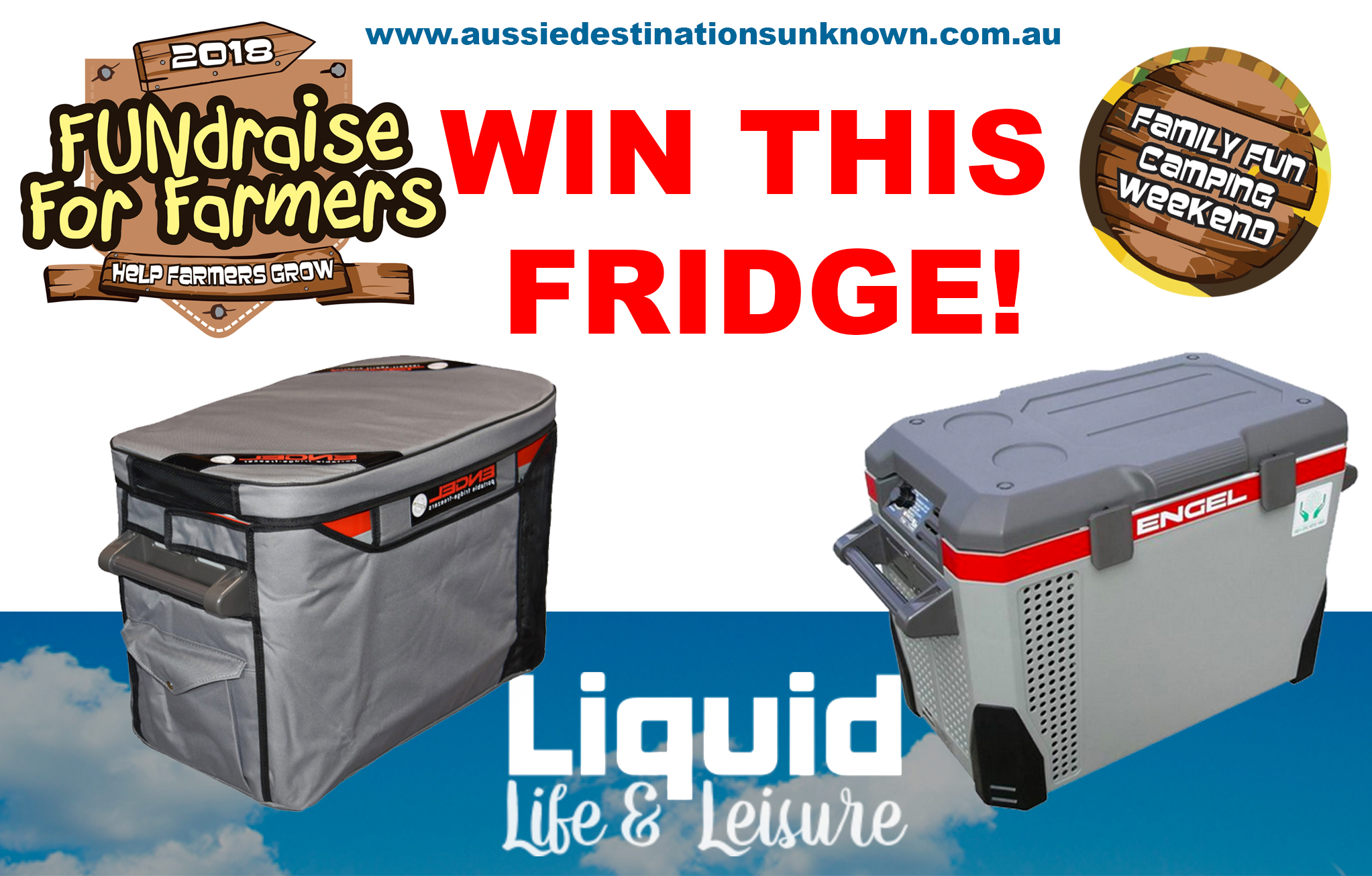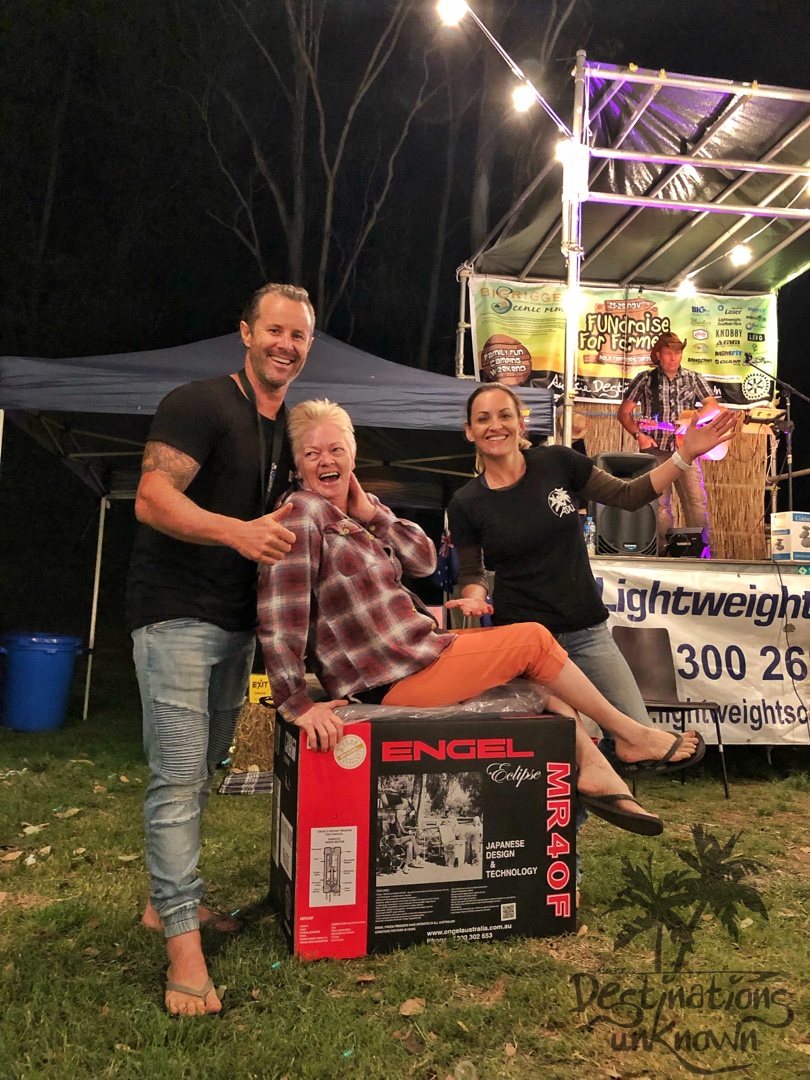 (Visited 2,224 times, 6 visits today)