Exploring Australia
One Unknown Destination at a Time
Aussie Destinations Unknown
Aussie Destinations Unknown is a caravanning and travel blog dedicated to adventurers, explorers and lovers of Australia. It is for families with kids, and for couples travelling alone; for those who go in search of genuine, real-life experiences and exciting destinations across Australia. It is also for those who while may not be travelling, still love to experience our great country through our adventure narratives and photography.
Aussie Destinations Unknown is the beloved project of Chris, Miriam and their three children; your average Aussie family with a passion for adventure and a love of caravanning.
We hope to inspire you to create your own adventures and invite you to share in ours.
Explore Australia with Us
Destinations
Our Latest Adventures
The most recent stories from the road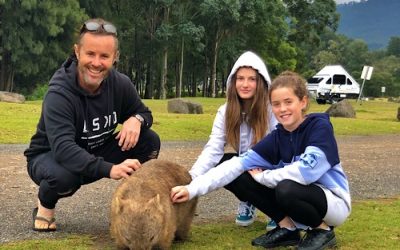 The first time dad has ever been worried ... of course we're all scared to death. We were driving through a mountain range down an extremely steep, slippery road and were all scared for our lives. When mum had found what sounded like an amazing free camp on Wikicamps...
read more
Everything we use to do what we do
Travel Resources
(Visited 3,503 times, 333 visits today)