Exploring Australia
One Unknown Destination at a Time
Aussie Destinations Unknown
Aussie Destinations Unknown is a lifestyle, caravanning, overlanding and travel blog dedicated to adventurers, explorers and lovers of Australia. It is for families with kids, and for couples travelling alone; for those who go in search of genuine, real-life experiences and exciting destinations across Australia. It is also for those who while may not be travelling, still love to experience our great country through our adventure narratives and photography.
Aussie Destinations Unknown is the beloved project of Chris and Miriam – your average Aussie couple with a passion for adventure and a love of caravanning.
We hope to inspire you to create your own adventures and invite you to share in ours.
Explore Australia with Us
Destinations
Our Latest Adventures
The most recent stories from the road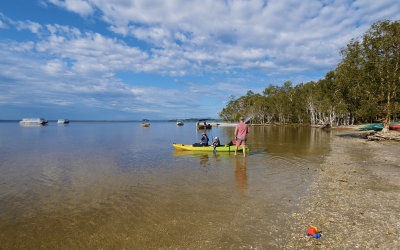 Think an enormous campground on the banks of an enormous flat lake where enormously good times can be had! Habitat Noosa is a 65-acre eco-resort in The Great Sandy National Park on the Sunshine Coast with 500 metres of lake front on the Noosa River. The stunning Lake...
read more
Everything we use to do what we do
Travel Resources
We are ambassadors for and/or
are/or have been affiliated with the following amazing brands
(Visited 10,088 times, 591 visits today)